Another storm system will track directly overhead, resulting in more wet rather than white conditions for most of us in PA. However, northern regions are likely to pick up several inches of snow between tonight and Friday.
Precipitation will arrive around the evening rush hour in western and central PA, in the form of rain south of Pittsburgh and State College and snow to the north of those locations. Here is a look at the Hi-Res NAM for 6:00 PM this evening.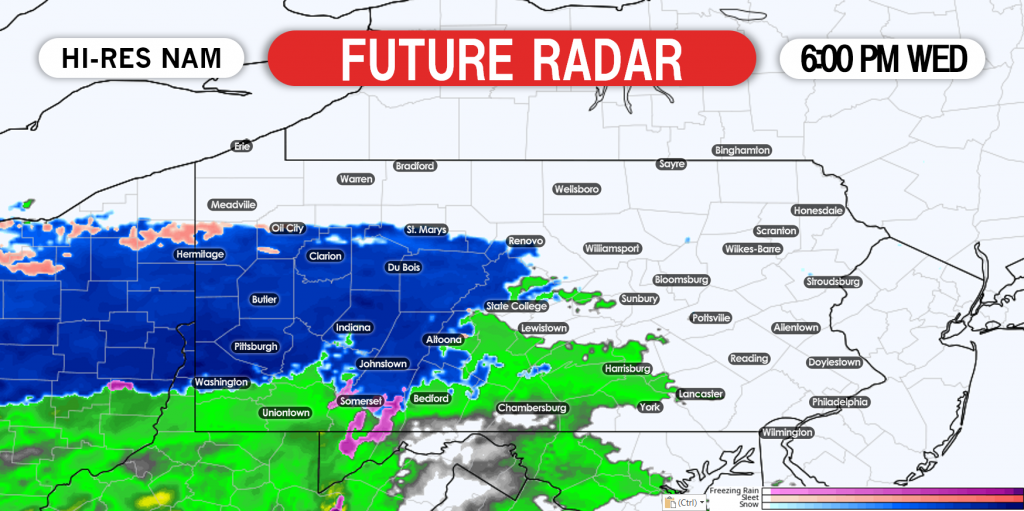 As the evening moves on, the rain/snow line will gradually push north. By 11:00 PM Wednesday, we expect snow to still be falling north of i80, with rain south of i80. Lower elevations on i80 are likely to see rain around this time, while higher elevations should still be snowing. Here is future radar for 11:00 PM tonight.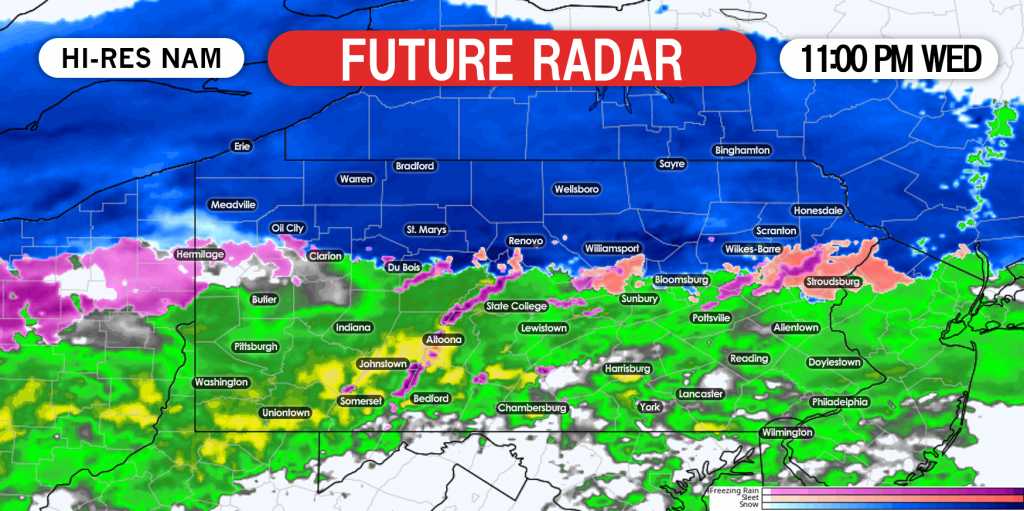 By early Thursday morning, all of the state will change to liquid precipitation as the low pressure moves overhead. However, elevations in northern PA above 1500′ elevation may still be below freezing, resulting in freezing rain in those areas. Elsewhere should be above freezing. Future radar for 5:00 AM Thursday is below.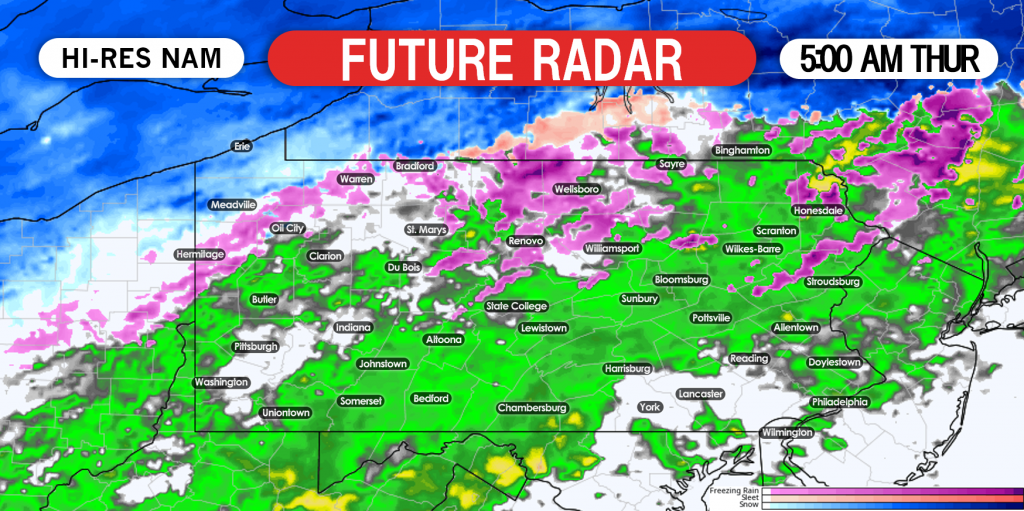 The system will move out Thursday afternoon, as a potent cold front moves in. We are likely to see some of the coldest air of this "winter" on Friday, with highs in the teens and 20s. At the same time, the lake effect snow machine will briefly turn on, resulting in snow in western PA Thursday night. Snow will be heaviest in lake effect belts, as shown below looking at 7:00 PM Thursday.
Lake effect snow is expected to wrap up in most areas by lunchtime Friday.
SNOWFALL FORECAST FOR TONIGHT – FRIDAY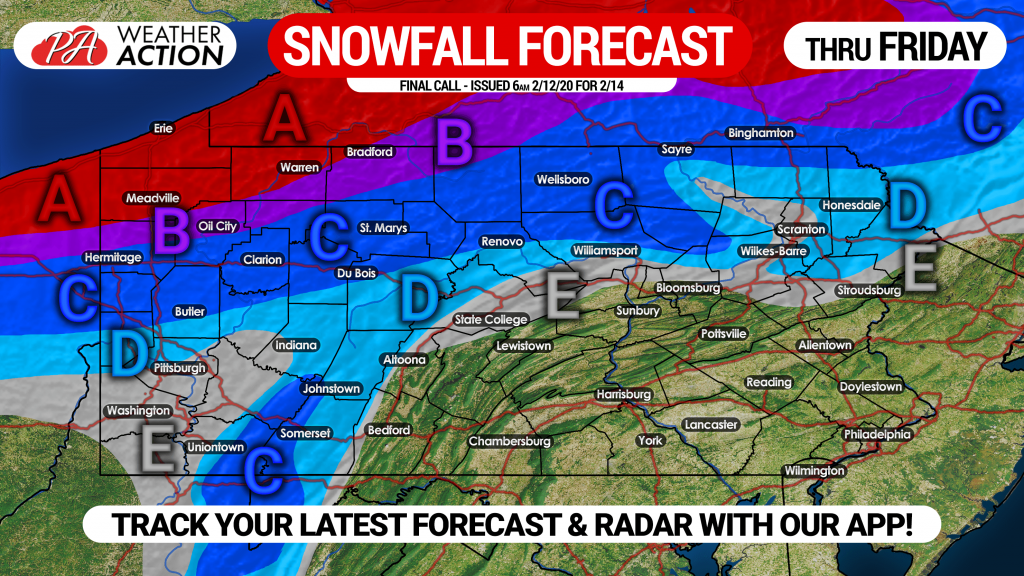 Area A: Snow accumulation of 6 – 10″ expected, creating hazardous travel conditions tonight through Friday morning.
Area B: Snow accumulation of 4 – 6″ expected, creating hazardous travel conditions tonight through Friday morning.
Area C: Snow accumulation of 2 – 4″ expected.
Area D: Snow accumulation of 1 – 2″ expected.
Area E: Snow accumulation of less than 1″ expected.
Share this forecast with family & friends in the area using the button at the bottom of your screen.
Track the storm with the Weather Action App! Download it by tapping the icon below >>>