To say this winter is not going to plan would be an understatement. February is typically the most mild month during La Nina winters, but that will be quite the opposite this season. Another snow event is set to impact the area, this time during the Tuesday morning commute. The timing with this one, along with temperatures well below freezing, could mean a messy commute for many across the commonwealth.
SNOW TIMING
Light snow will move into southwest PA early Tuesday morning. After a cold day and with temperatures in the mid to upper 20s with no sunlight, snow should have no problem sticking immediately. Below is Hi-Res NAM future simulated radar for 1:00 AM Tuesday.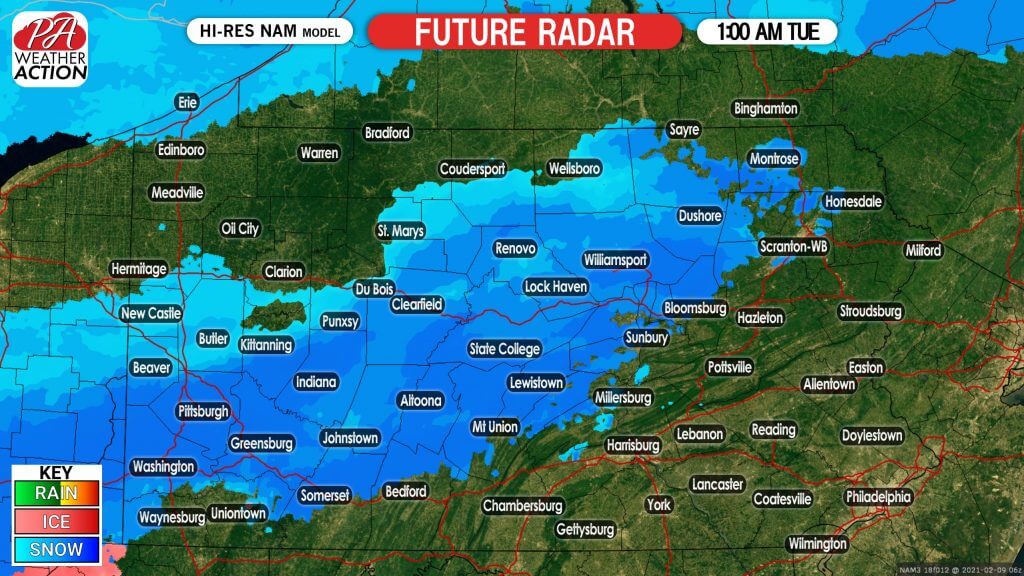 Snow will continue east-northeast through the state, and is expected to be falling in most areas north of Route 30 by 5 AM Tuesday. Here is future radar for 5:00 AM Tuesday.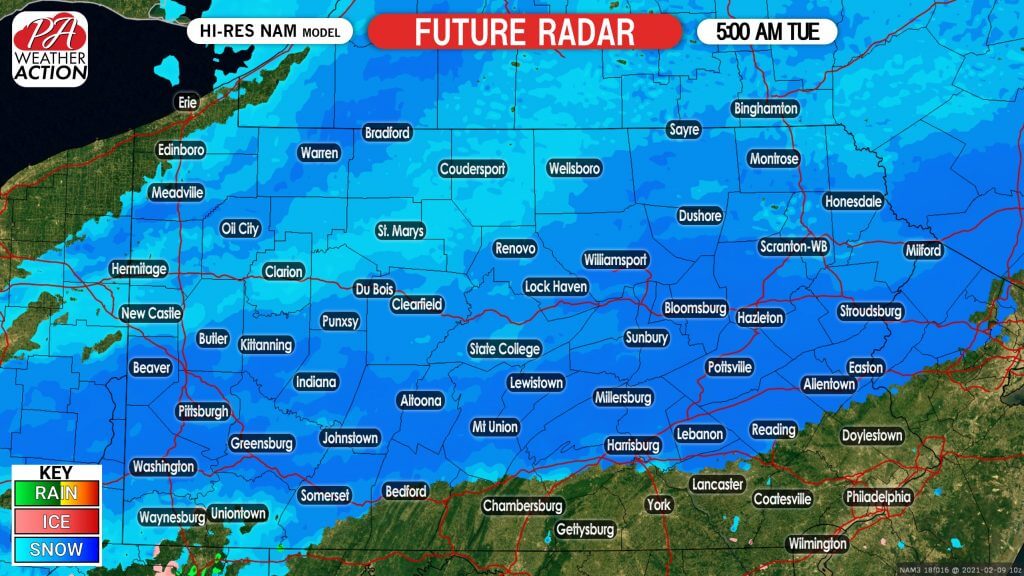 By late Tuesday morning, snow should be confined to mainly north of I-80, east of State College. There may be some light snow elsewhere, but that's where most of the snow should be concentrated. Below is future radar for 10:00 AM Tuesday.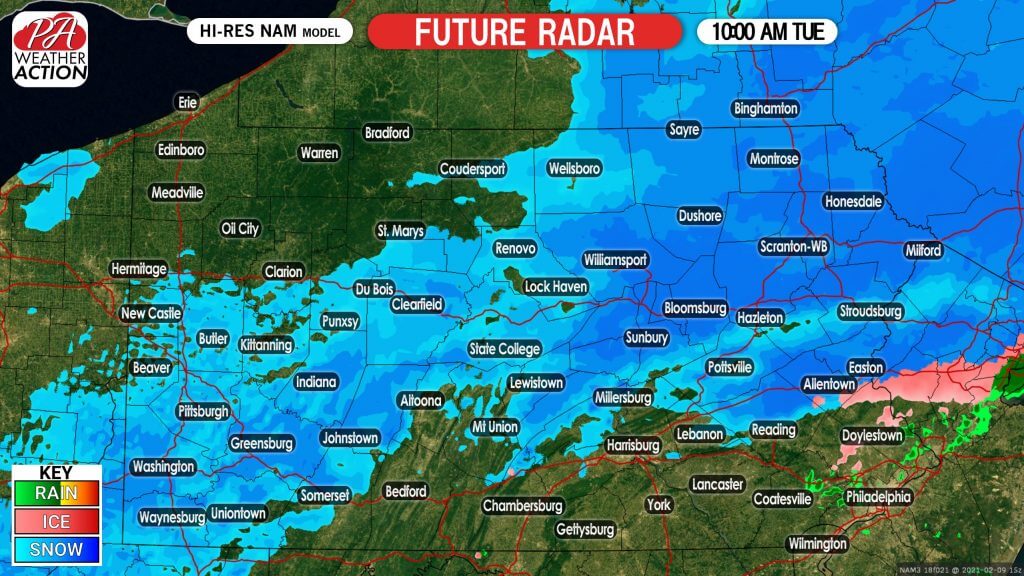 Snow showers will then move out of all parts of PA early Tuesday afternoon.
TUESDAY SNOWFALL FORECAST MAP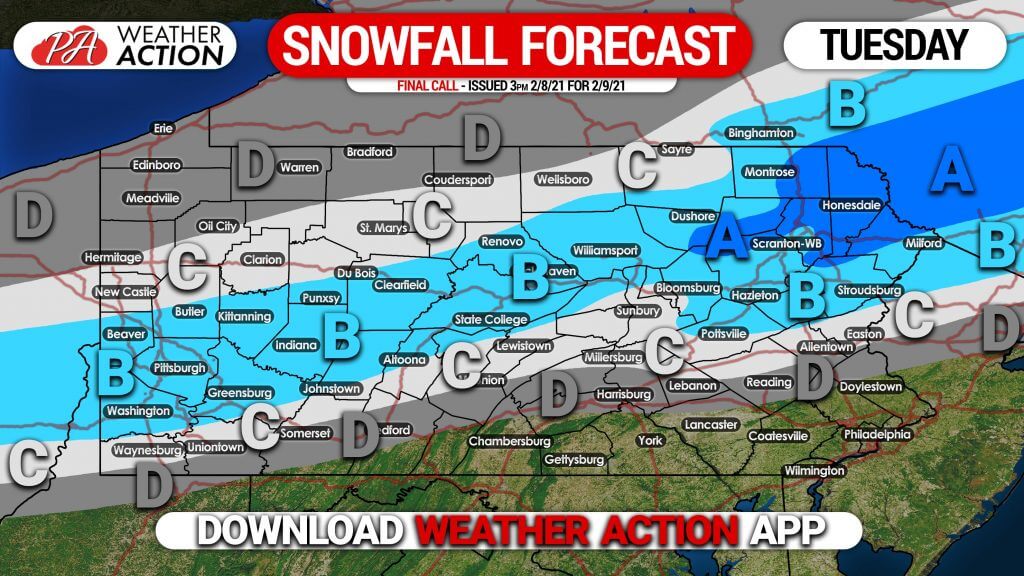 Area A: Snowfall accumulation of 4 – 6″ expected. Travel will be difficult for much of the day Tuesday.
Area B: Snowfall accumulation of 2 – 4″ expected. Leave extra time for the Tuesday morning commute.
Area C: Snowfall accumulation of 1 – 2″ expected. The Tuesday morning commute may be slippery.
Area D: Snowfall accumulation of a coating to 1″ expected.
We are tracking multiple snow potentials in the coming week, so be sure to stay tuned for all the latest. Download our app for our latest articles, forecasts, radar and more! Get it on Apple & Android here >>> Weather Action App Link
Be sure to share this forecast with family and friends who may have a snowy Tuesday morning commute using the blue button.