The past several days have been relatively wintry across the region, but outside the lake-effect belts roads have been fine. Another weak clipper will dive into the state Tuesday, once again bringing just festive flakes for most. There may be a coating of snow on the roads Tuesday morning near and north of I-80 in Western and Central Pennsylvania. That mountainous stretch of I-80 is known to cause accidents even in light snow events like this, so be cautious.
TIMING
Snow showers will move into Western PA a few hours before sunrise. These snow showers will continue east and push into Central PA by 7-10 AM, and finally into Eastern PA by 10 AM – 1 PM. The snow will be on the lighter side and last for about four to six hours in most locations. Temperatures will be slowly warming during the daytime, so snow stickage is most probable in Western and Central PA. Below is the Hi-Res NAM Future Radar. Our program shows rain showers during the onset, but that will definitely be snow.
TUESDAY SNOWFALL FORECAST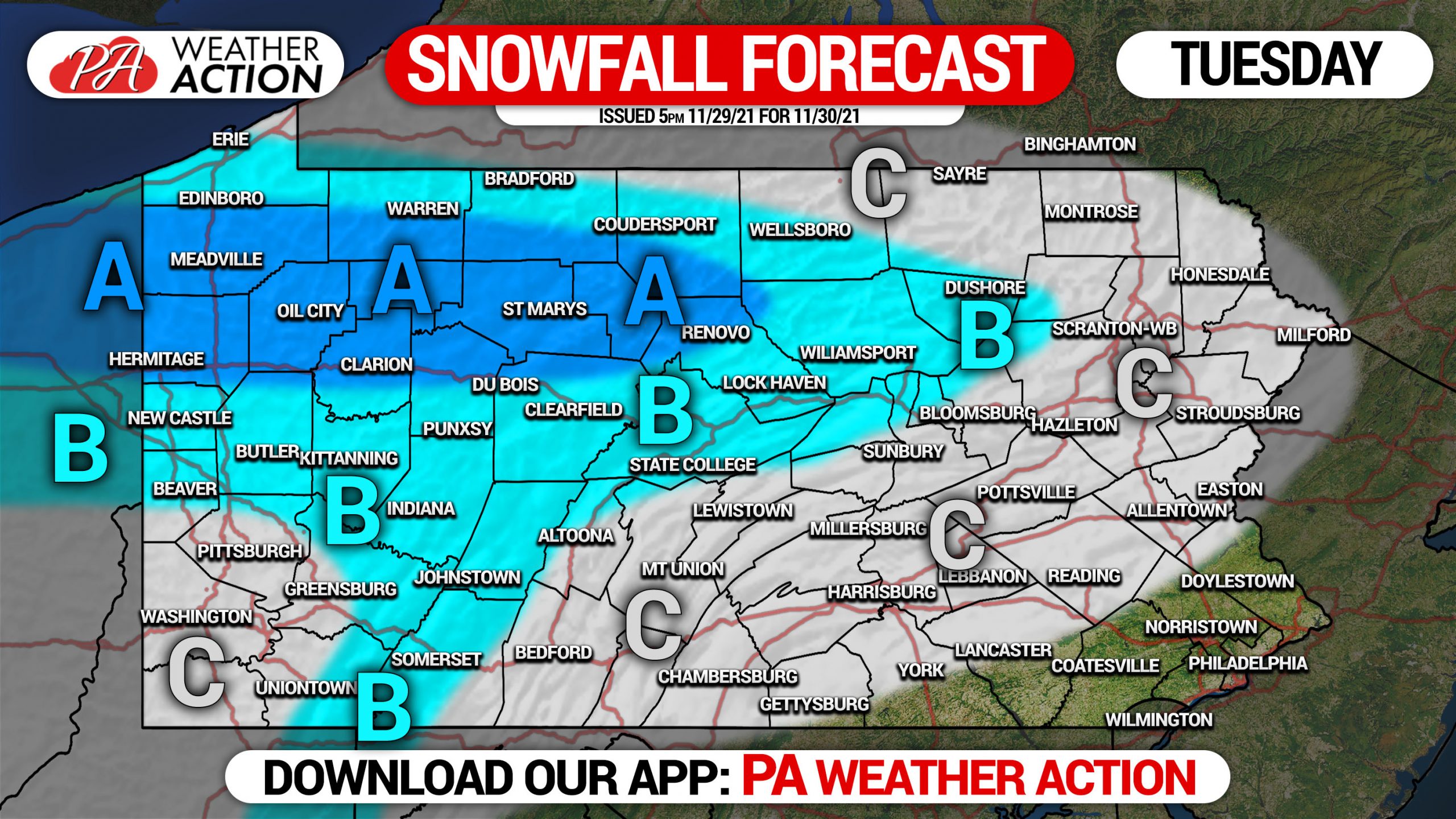 Area A: Snowfall accumulation of 2 – 3″ expected. Roadways will likely be slippery Tuesday morning, leave extra time for travel.
Area B: Snowfall accumulation of 1 – 2″ anticipated. Roadways may be slippery Tuesday morning, leave extra time for travel especially if you need to cross mountains.
Area C: Snowfall accumulation of less than 1″ expected.
Be sure to pass this along to family who may be traveling on slippery roads Tuesday.