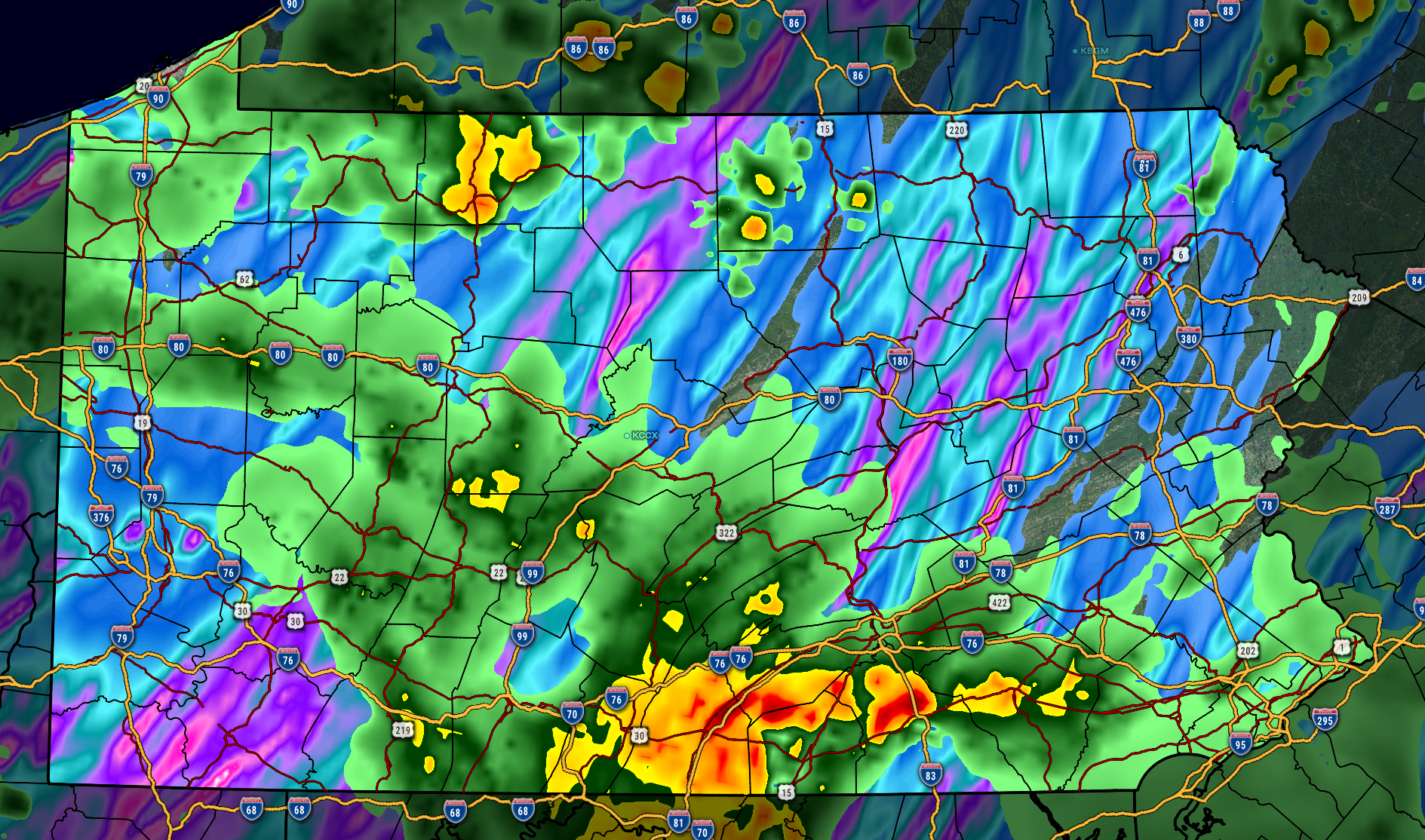 We're going to kick off Memorial Day Weekend on a stormy tone, with the possibility of severe thunderstorms in eastern and central Pennsylvania. A low pressure system dragging a weak cold front behind it will move north of our area over Ontario Friday. Typically, areas on the southern flank of low pressure systems this time of year experience severe weather as it's above their latitude and tomorrow will be no different.
Friday will be someone what of unique day, in that there will be a few chances for storms in the risk area instead of just one line segment. We will start the day with showers and storms in western PA, and then a cluster of storms will form in central PA late morning, moving into eastern PA by early afternoon. Some of those storms may be strong, but the threat will not be cleared after that rolls through.
More storms are expected to fire up in south central PA and possibly southeast PA late Friday afternoon, which will push northeast. We may then end the day with a line of storms in south central PA around sunset, which will exert the final bit of energy in the atmosphere. Scattered storms will remain possible into late Friday evening in eastern Pennsylvania, but will gradually weaken after sunset.
Below is future radar from the Hi-Res NAM model for Friday's threat.
---
A risk level of 2/5 has been assessed for the Poconos to south central PA and all areas south and east for Friday. A risk level 1/5 is up for all other areas of central Pennsylvania to the endless mountains. Below are the risk graphics.
There is a slight tornado concern in southeast PA, where we wouldn't be surprised if one or two warnings are issued. Scattered damaging winds are possible, as well as flash flooding in areas that see the worst of multiple storm clusters on Friday.
Be sure to pass this article along with family and friends who may have outdoor plans Friday!
Our app also has so much to offer and is tailored specifically to PA. Tap below to get it on your device.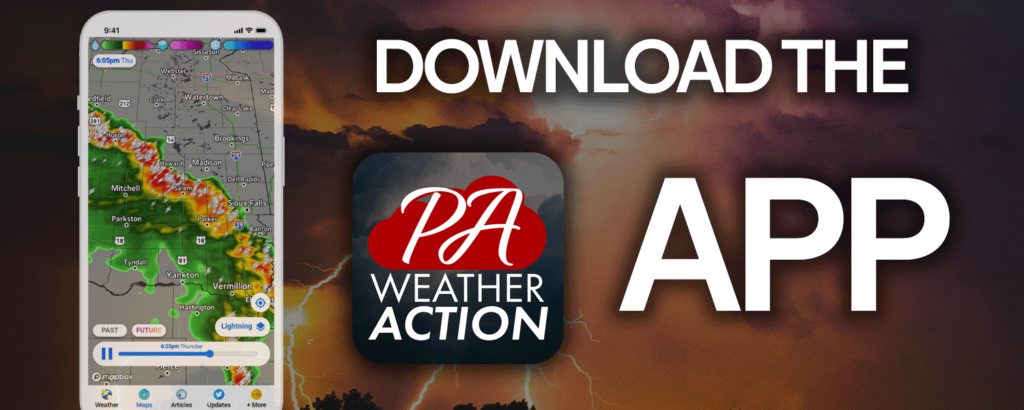 ---
---