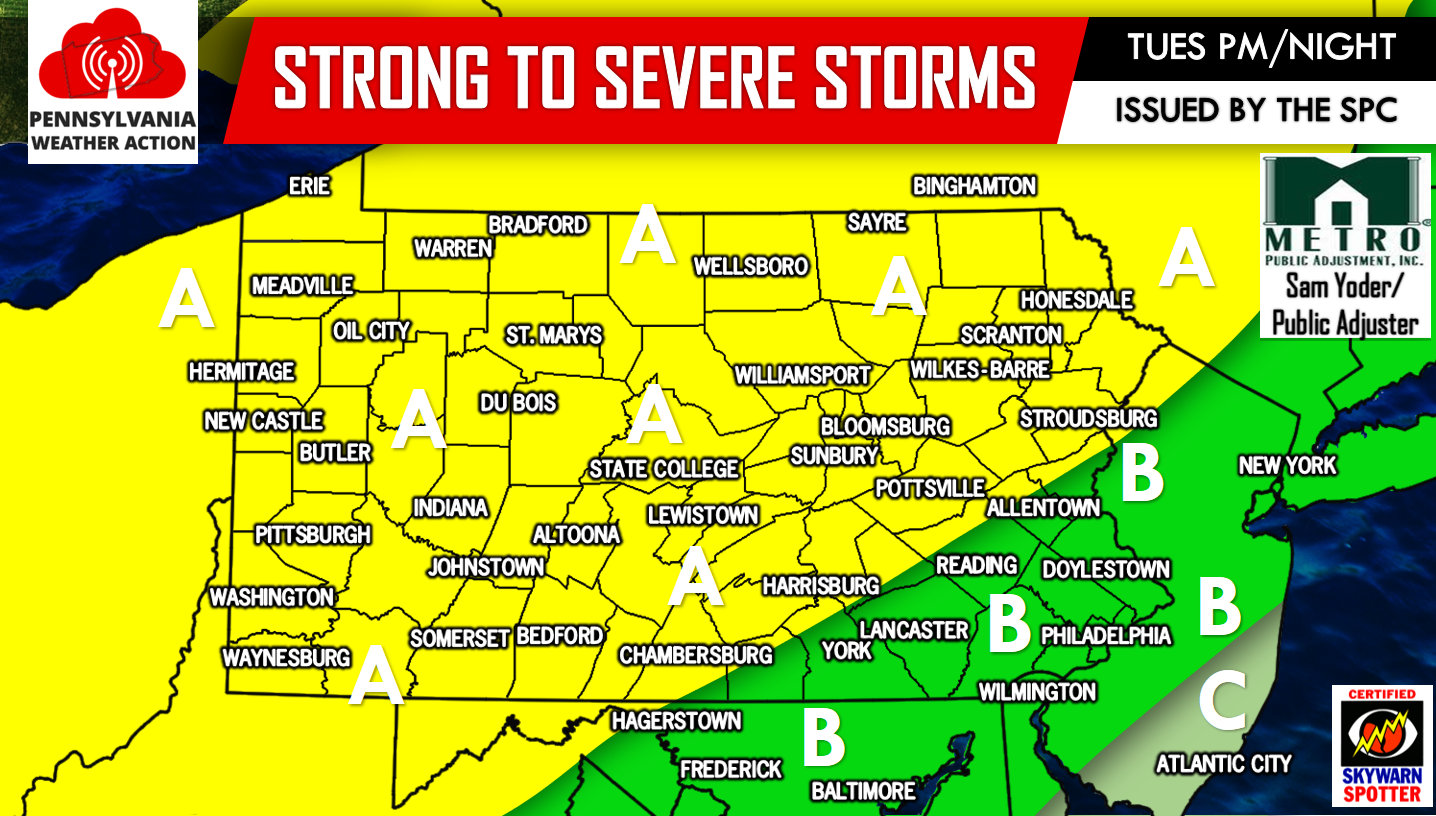 As we receive the latest data for tomorrow's severe weather, the trend has been for a later start time compared to what we were looking at last night. Western areas will still experience the storms first and should also expect the worst of the storms. A few discrete cells will likely develop around noontime ahead of the main line that will arrive toward the late afternoon/early evening hours for western pa.
The main line of severe weather will not reach central pa until closer to 8:00 PM tomorrow evening. The line is expected to weaken and even fall apart over the central part of the state. This will lead to eastern areas not expecting much in the way of severe weather, especially southeastern pa.
Below is the latest look at our futurecast valid 11:00 AM tomorrow morning through 2:00 AM Wednesday morning, be sure to click play:
BELOW IS THE LATEST STORM PREDICTION CENTER'S FORECAST
FOR TUESDAY'S SEVERE WEATHER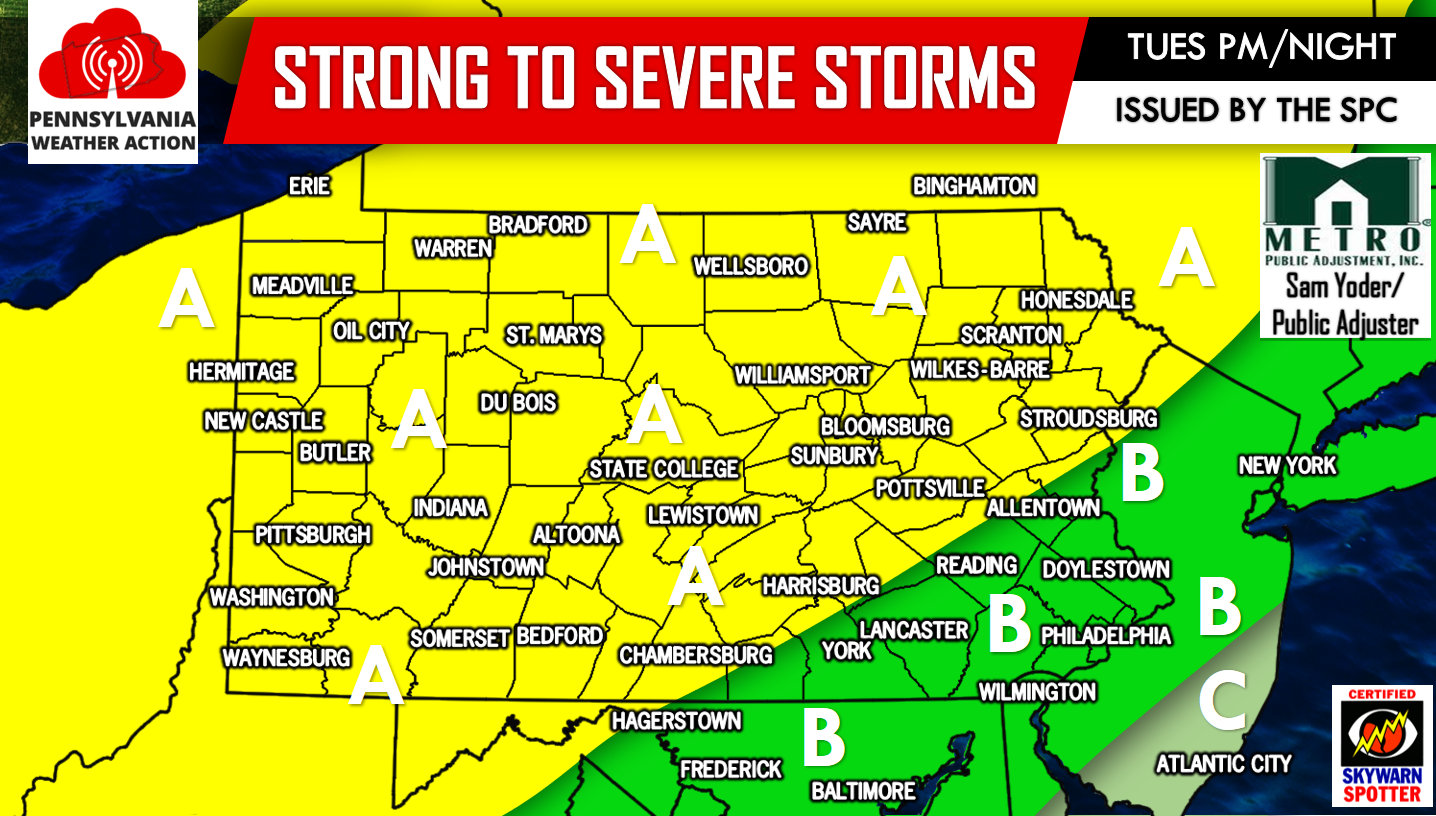 Area A – This area has been placed under a SLIGHT RISK for severe weather by the Storm Prediction Center. These locations have the best chance of experiencing severe weather, especially the farther west you live in this zone. Damaging winds in excess of 60 MPH will be the main threat, with flash flooding likely in towns that receive storms.
Area B – The Storm Prediction Center has placed these areas under a MARGINAL RISK for severe weather. Although the threat is looking less and less threatening for these areas, severe weather is still possible with damaging wind gusts possible of 60 MPH or greater. Flash flooding will be likely in areas that receive storms.
Area C – Thunderstorms remain a possibility, but are expected to be below severe criteria.
For the latest on Tomorrow's severe weather threat and much more, like us on Facebook by clicking here>>>PA Weather Action on Facebook!
Share the news with your family and friends by using the icons below, stay safe!
---
---
You might also like
---