We are back talking about the threat of severe thunderstorms both today and Thursday. A cold front sweeping in from the northwest will interact with a moist air mass over much of the state and result in the development of pop-up strong to severe thunderstorms today. Threats include damaging winds and isolated tornadoes. The hail threat will stay minimized due to low lapse rates.
The lapse rate is the temperature change with height in the mid-levels of the troposphere. The higher the temperature change, the higher the lapse rate, and the higher chance of hail. Today the lapse rate will only be about five degrees Celsius, ideally anything over seven degrees is needed for larger hail.
THUNDERSTORM TIMING
We will begin to see thunderstorms develop in western and central PA by mid-afternoon today. Below is 3 PM future radar.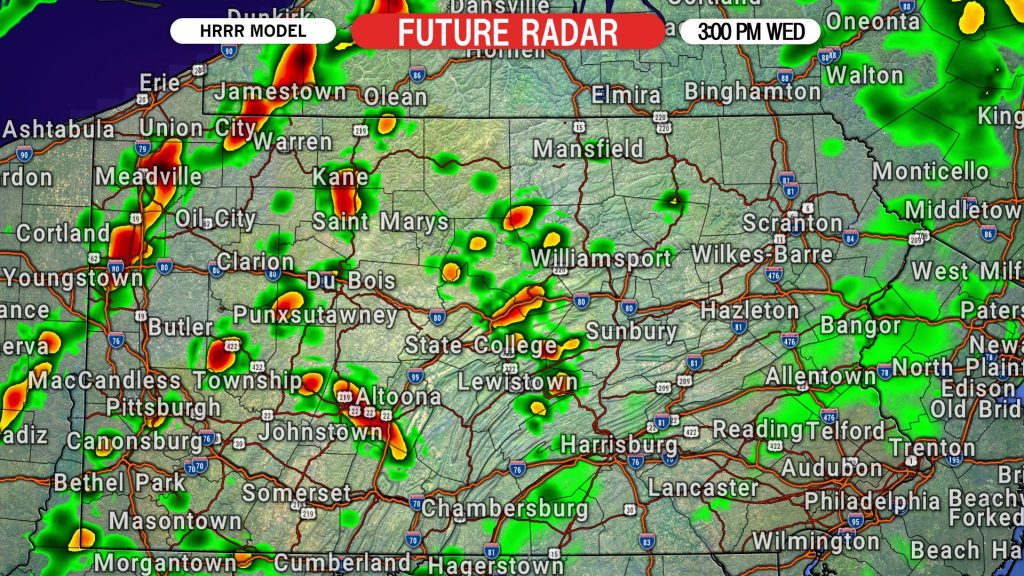 Many of the storm clusters will strengthen as they move east during the late afternoon. Here is 5 PM future radar.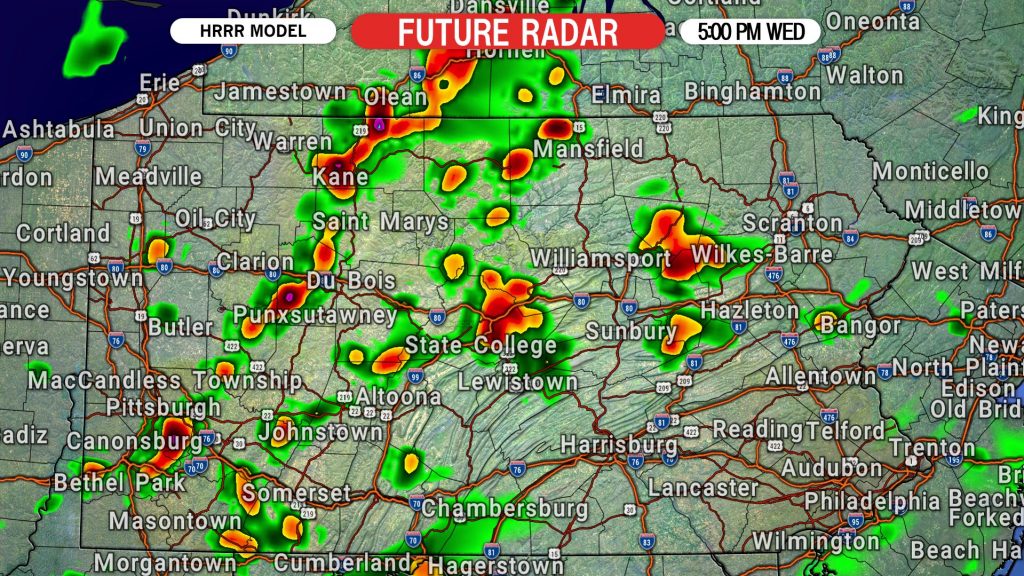 Some storms may be severe by the time they enter the Susquehanna Valley early Wednesday evening. This is when there will be the highest risk for the stated threats. Below is future radar for 7 PM.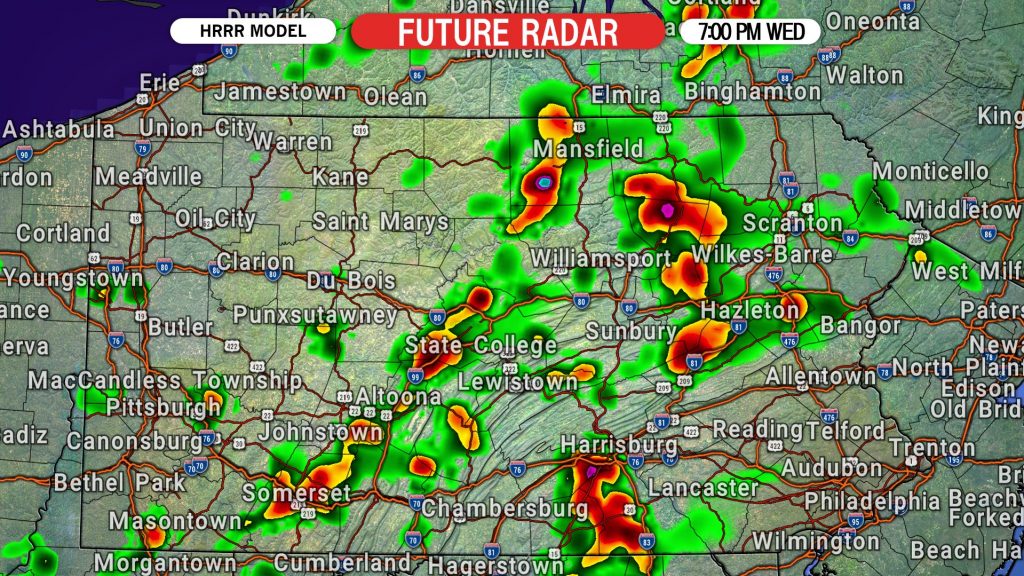 We expect storms to begin to weaken by sunset as they move into eastern PA, but some storms still may be strong to severe. Here is 9 PM future radar.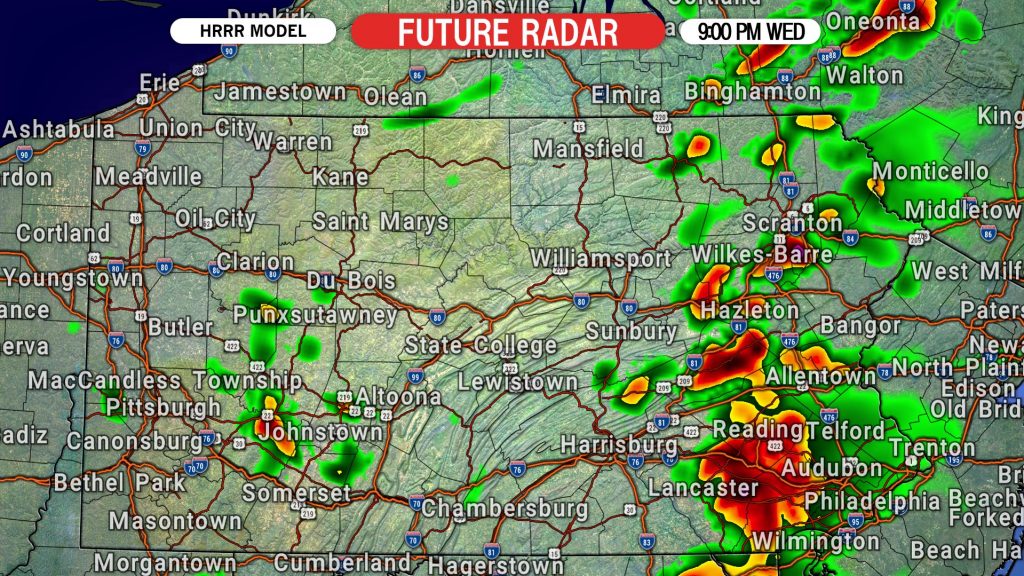 ---
WEDNESDAY SEVERE THUNDERSTORM THREAT MAP
Area A: Scattered strong to severe thunderstorms are possible in this region late afternoon through mid Wednesday evening. Damaging winds and isolated tornadoes will be possible.
Area B: Scattered strong storms possible, with a few cells potentially turning severe late afternoon on the western side of this area and late evening on the eastern side. Damaging winds possible.
Share this forecast with your friends and family using the blue button below. We will have an update on Thursday's storms this evening.
Download the Weather Action App for interactive radar and hourly & daily forecasts all on a user-friendly interface. Get it here on iOS & Android >>> Weather Action App Link