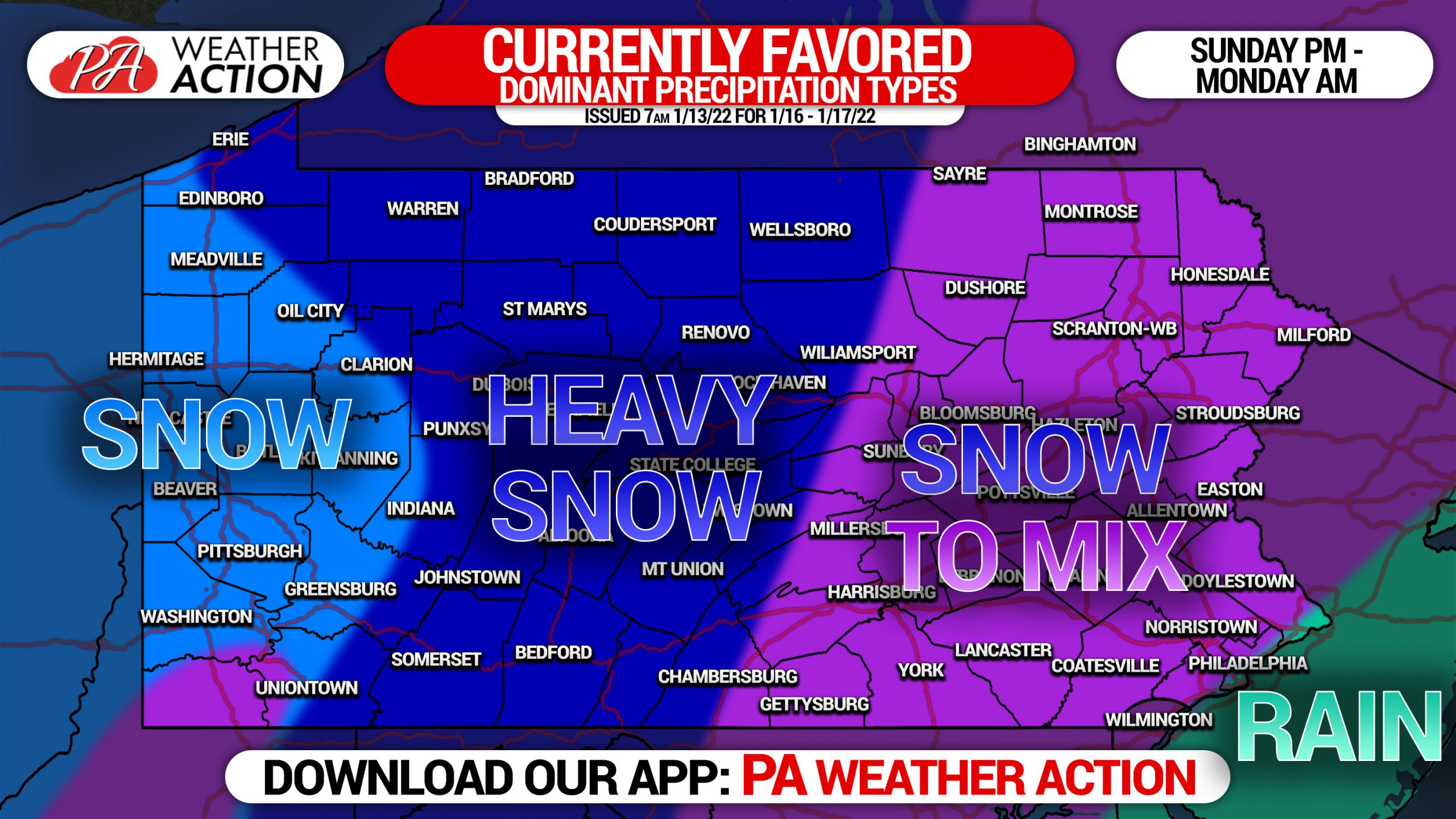 Many rumors have been circulating about a potential major storm Sunday into Monday. Some outlets have even gone as far as to issue premature snowfall forecasts which are nearly certain to change significantly. So here we are on Thursday Morning, about four days away from the height of the storm. The energy that will produce this storm has yet to come ashore near Seattle, but will do so today. Often we see sizable changes in model guidance once much more data is sampled and fed into the algorithms. Below, you will see the term "currently favored". That refers to what models are currently favoring, which will inevitably shift somewhat in the coming days.
What we know about the storm as of right now (Thursday Morning):
The storm system will cutoff from the jet stream (very abnormal), resulting in a north-northeasterly track somewhere between Ocean City, MD and Harrisburg, PA.
Precipitation will move in from south to north Sunday Afternoon, exiting south to north Monday Morning.
Highest snowfall amounts are currently favored in the Central and Western Pennsylvania, mainly west of Harrisburg and Scranton (low confidence due to being 4 days out).
A front-end thump of snow is probable across much of the state, followed by a change to sleet and even rain in some areas. Near and East of I-81 is favored to change to mixed precipitation as of now.
Maximum snowfall accumulation range is probable to have a median of 12 – 15″, currently favored west of I-81 and east of Pittsburgh.
Low confidence remains due to energy not yet having come ashore. Once that happens today, substantially more data will be fed into model algorithms.
Significant changes to snowfall placement and amounts remain probable due to being 90 hours out from the start.
What we don't know about the storm as of right now (Thursday Morning):
Where the low pressure will track. There are three scenarios still possible, which would produce very different impacts around the state. Details this evening.
Where the sleet, rain, and dry slot will setup. All of these variables will knock down snow totals considerably. We will probably have just a 30 mile gradient between 12″+ of all snow and 6″ of snow, followed by sleet and rain which compacts it into 4″ of snow.
It's impossible to say how much snow you can expect out of this storm with confidence as of this morning. Be patient and do not make premature decisions on things nobody knows yet.
The graphic below is an illustration of where the latest model guidance sits as of Thursday Morning. Expect changes. Heaviest snow, with no specific amounts, is currently projected to be over parts of Central and Western Pennsylvania. The eastern third of the state and parts of South Central Pennsylvania are currently modeled to start with a period of moderate to heavy snow, followed by a mix of sleet and rain. Extreme Southeast PA, around Philadelphia, is projected to see mostly rain.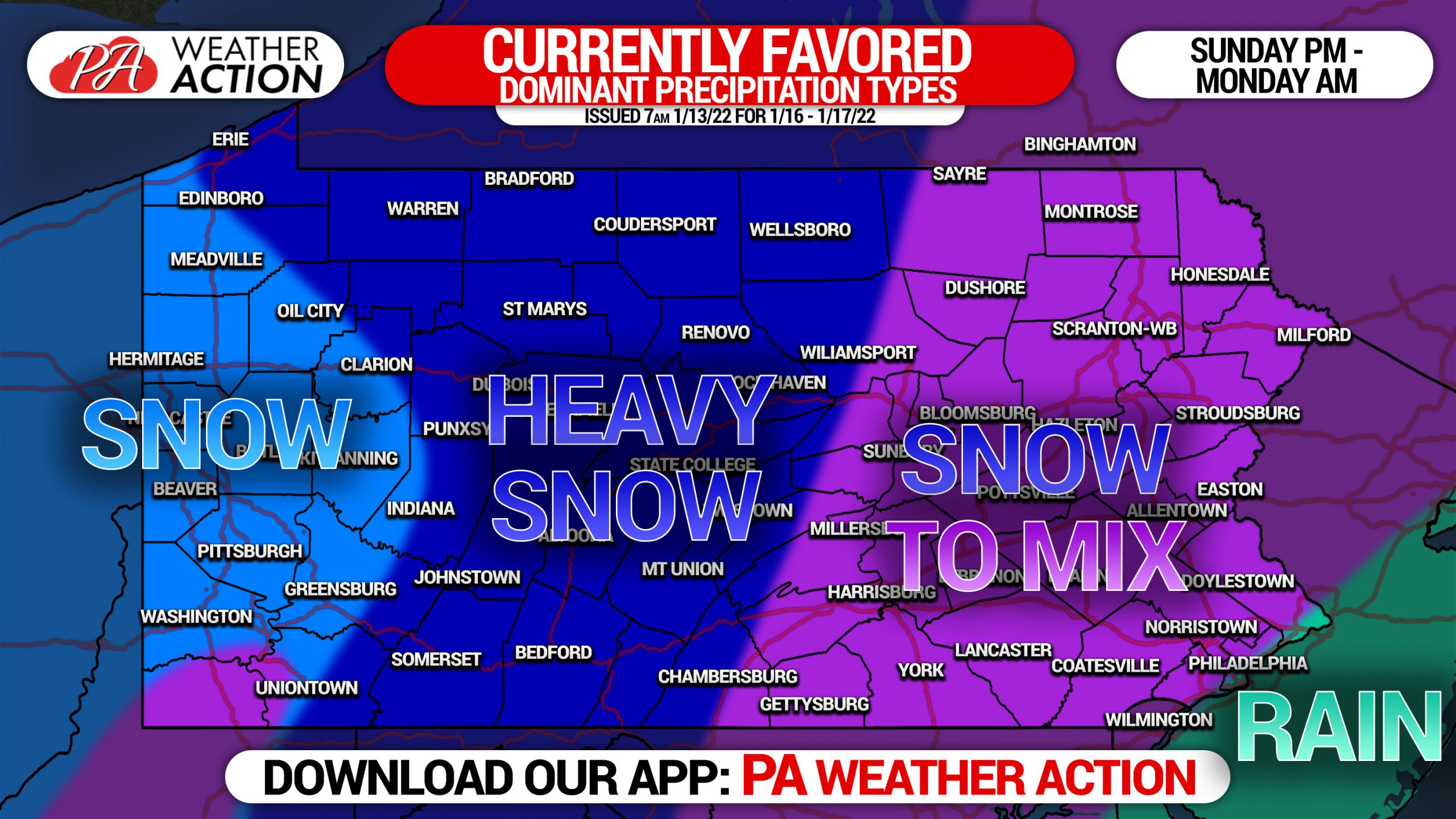 Scenario maps with potential impacts from this major storm will be posted early Thursday Evening. Our First Call Snowfall Forecast will be issued Friday Evening.
Be sure to share this forecast with family and friends who may need the information to consider alternatives for their plans.
Instantly get our latest forecasts and track the storm with maps and road cameras with our app! Get it here >>>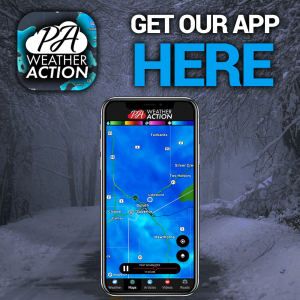 ---
---