As many of you are aware, we are tracking Hurricane Florence which continues to gain strength out in the open Atlantic waters. The more observations and model data we observe, the more we believe Hurricane Florence will make some kind of impact along the East Coast. Whether the hardest impacts are along the South Carolina coast, or the New Jersey coast is still a question to be figured out as we move forward. Below is a look at the most recent National Hurricane Center update: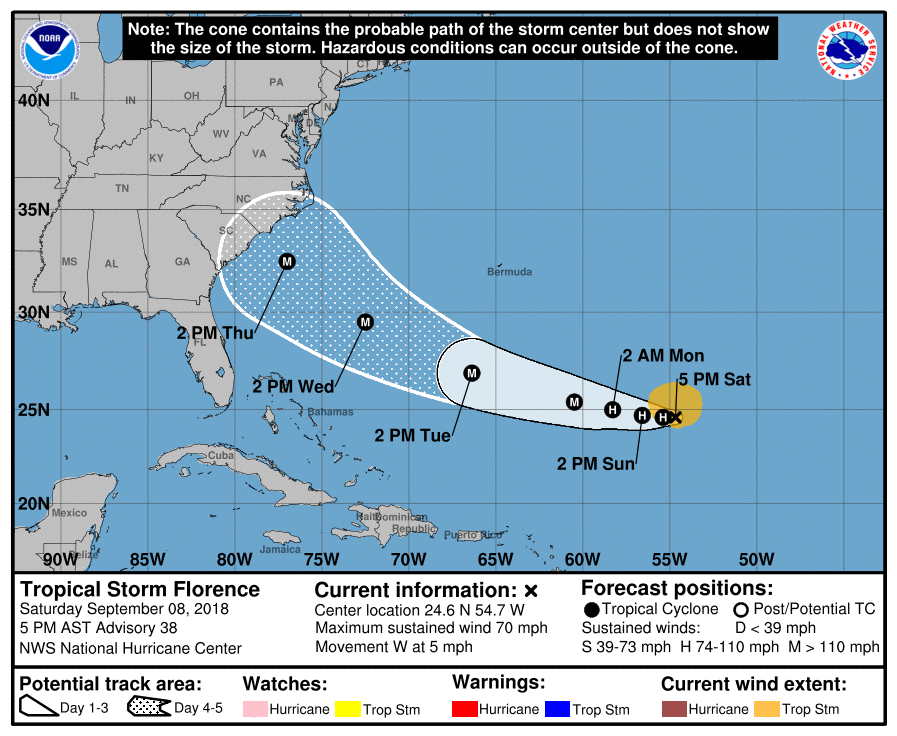 The National Hurricane Center has Hurricane Florence as a major hurricane off the coast of South Carolina by early Thursday morning. Where it goes from there is in big question. The latest model guidance has suggested that Florence will push north once it reaches the South Carolina coast and impact North Carolina and Virginia the hardest with devastating impacts. This would allow for our area to receive remnants from Hurricane Florence with flooding rain, but not much wind.
Below is a look at the latest American Model valid Friday morning. We illustrated three difference tracks that Florence could take going forward from this image.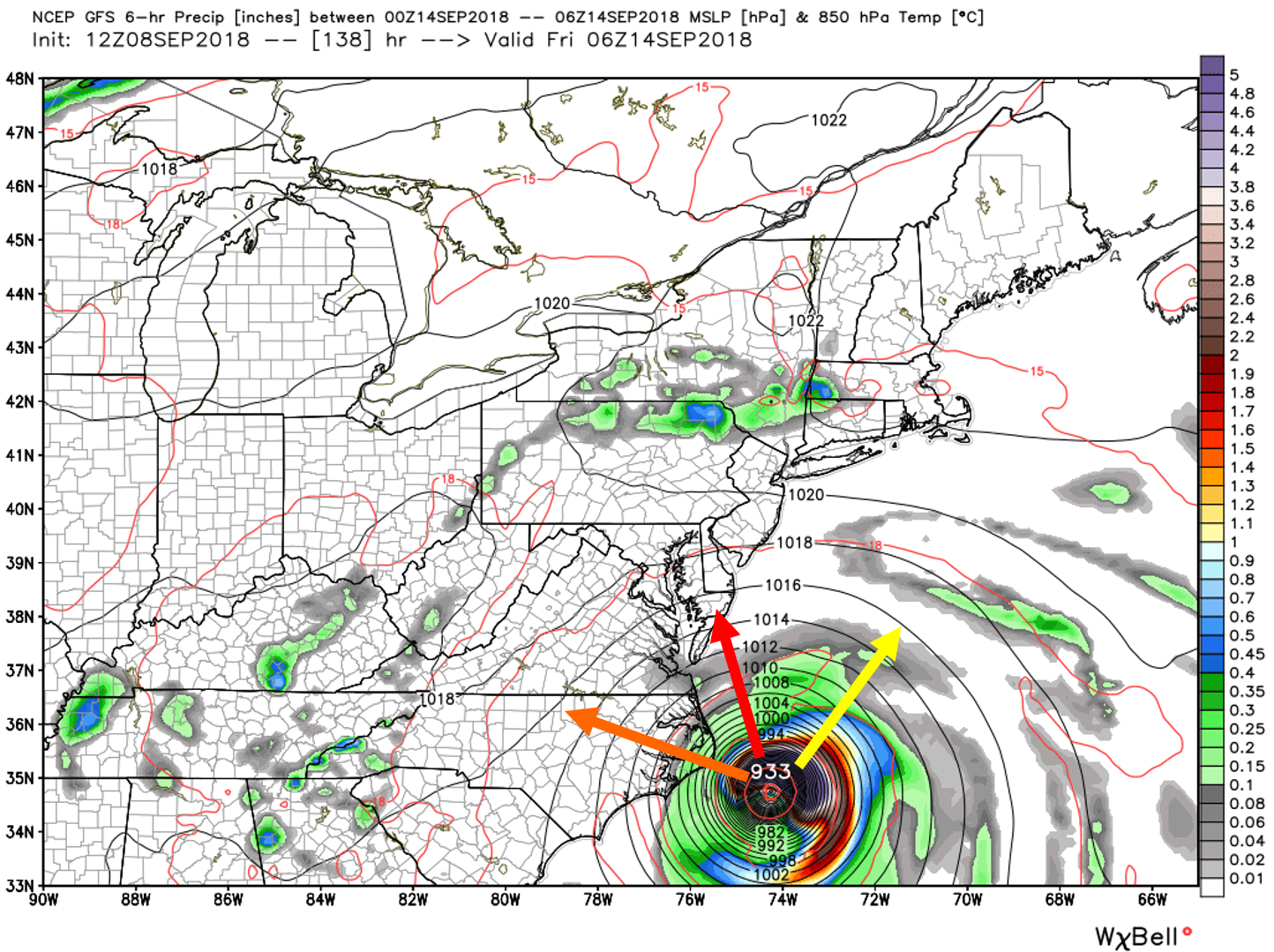 The model consensus for now is to have a major Hurricane sitting right off the North Carolina coast by Friday morning. Which direction Florence goes from here is critical.
Track #1 (Orange track): This would be a devastating track for North Carolina and Virginia. This would spare Pennsylvania, New Jersey, and Delaware of the worst wind, however, soaking rain would still be possible with this track depending how far the outer bands setup.
Track #2 (Red track): This would be a devastating track for Eastern North Carolina, Eastern Virginia, Maryland, Delaware, and New Jersey, while Pennsylvania would experience major impacts as well. Hurricane force wind gusts, especially closer to the coast would be likely with this track, as well as flooding rain. Rain we will not need after the expected rainfall over the next couple of days.
Track #3 (Yellow track): The track that everyone should be rooting for. If Florence were to turn out to sea, this would spare everyone from major impacts. This is still possible, but not likely at the moment.
We will continue to have more updates posted on our Facebook page, stay tuned. Be sure to have our Facebook liked by clicking here>>>Pennsylvania Weather Action's Facebook page
Now would be the perfect time to download our app to stay ahead of Hurricane Florence, click here: Pennsylvania Weather Action's App
Be sure to share this update on Hurricane Florence with your family and friends using our icon below!