During the past several days or so, you might of heard about a hurricane or tropical storm that is supposed to be rocking some part of the East Coast/Gulf of Mexico in the coming days. While that is all a rumor at this point, some of it is true. We are tracking Tropical Invest 99L, which is currently located North of the Dominican Republic.
To put it in perspective of why you should be a little hesitant of your source that mentioned a hurricane/tropical storm is coming, Invest 99L has not even earned an official name yet. It still has to become a Tropical Depression, then a Tropical Storm, and then if it gets strong enough a Hurricane.
This is the latest look at the National Hurricane Center's map showing where Invest 99L will likely develop into a Depression: 
And here are the latest Forecast models depicting what kind of track Invest 99L may take: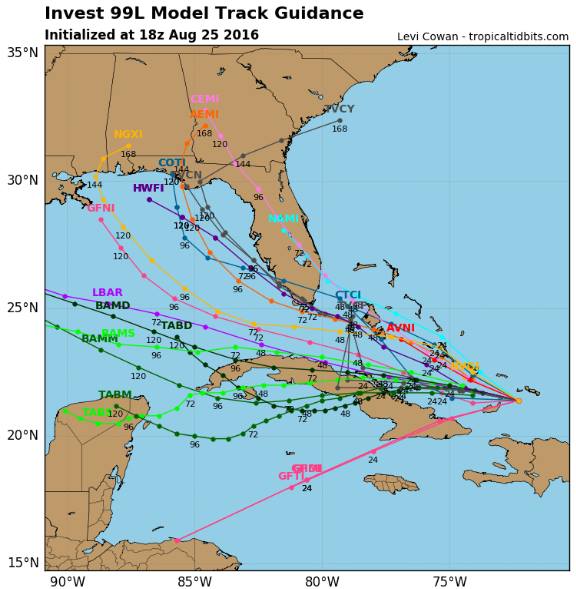 There is a pretty good chance Southern Florida gets hit with a good amount of rainfall and potential high winds. But notice the spread on these models. This has a chance of making a landfall in Eastern Texas to the Panhandle of Florida…assuming it does not fall apart over Cuba.
It is important to know, the strength of this system is still in question when and if it makes landfall on the U.S.
Should PA be worried about this? As of now, no. But, some guidance members do suggest this does take a turn Northeastward sending tropical remnants in our neck of the woods which would produce flooding rain, IF that were to occur. At this time, it appears unlikely. If you have family members or friends in Florida and throughout the Gulf Coast states, make sure you give them a heads up.
This is our current forecast as of Thursday Evening and will be updated in the coming days:
Locations in red, anywhere from Miami to New Orleans are at greatest risk for Flooding and high winds from Invest 99L.
Timing: Southern Florida will be impacted between Saturday and Monday. Florida Panhandle through Louisiana, impacts will be felt between Monday and Wednesday of next week.
"Like" us on Facebook for more updates regarding Tropical Invest 99L>>>>PA Weather Action on Facebook!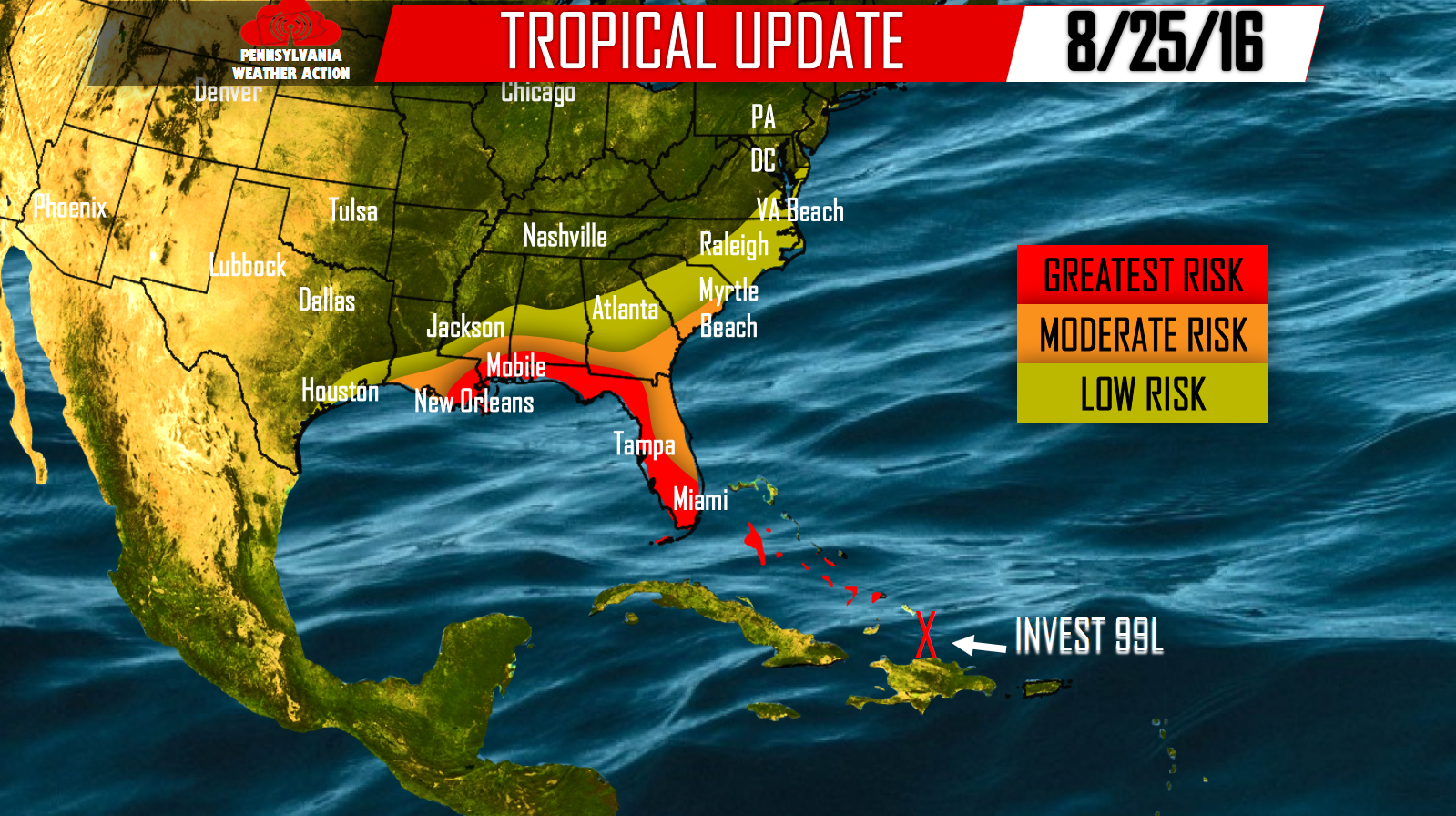 [facebook_share url="https://paweatheraction.com/tropical-trouble-taking-aim-at-the-u-s" width="" layout="button_count"]