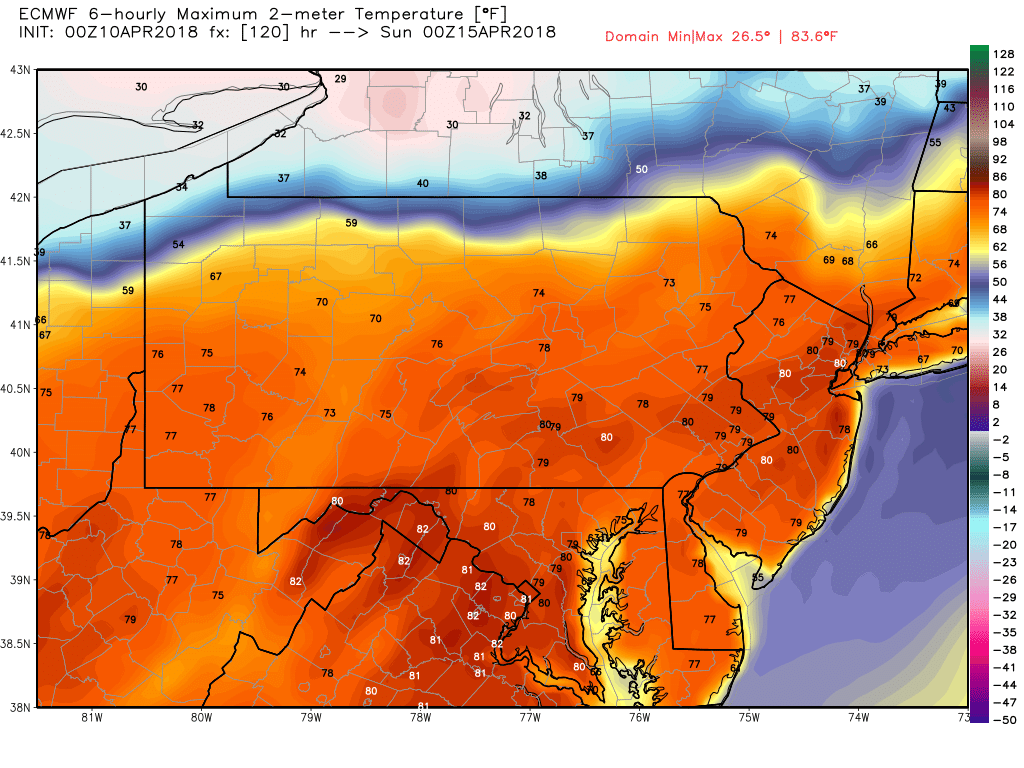 After a very long winter, we are finally getting a warm and dry period this weekend. Highs will run 10-20 degrees above average thanks to a system northwest of us bringing up warm air from the south.
Temperatures will be well into the 70s across many areas Friday. Here are the projected highs for Friday: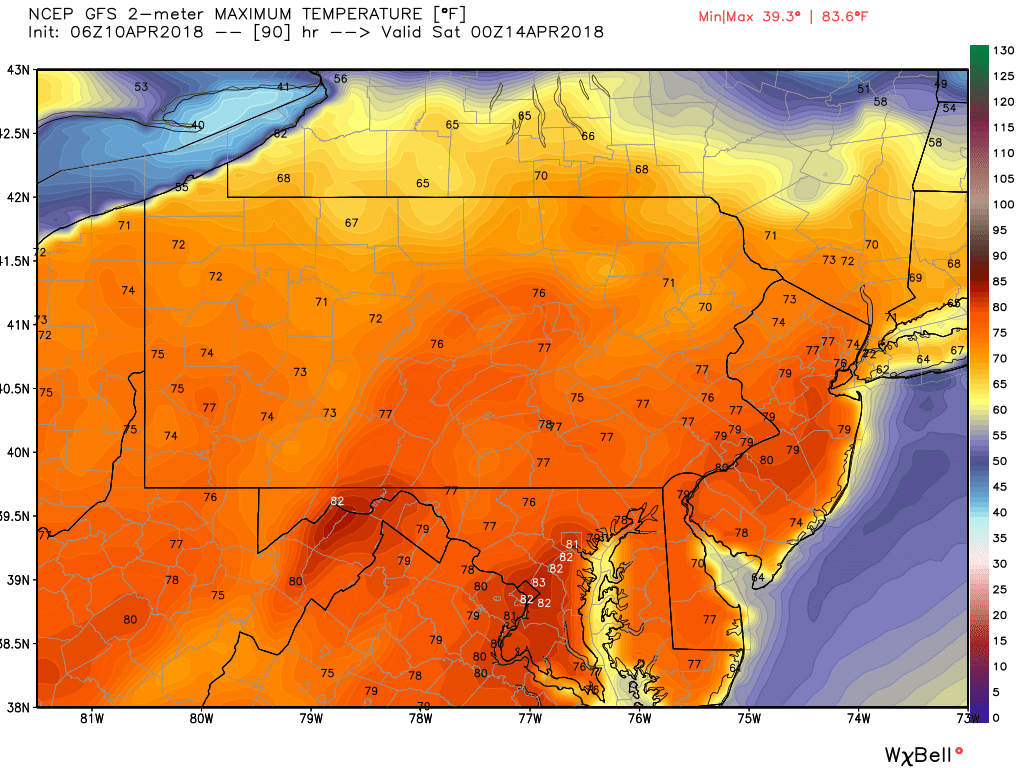 By Saturday places in Southern PA will be pushing the 80 degree mark.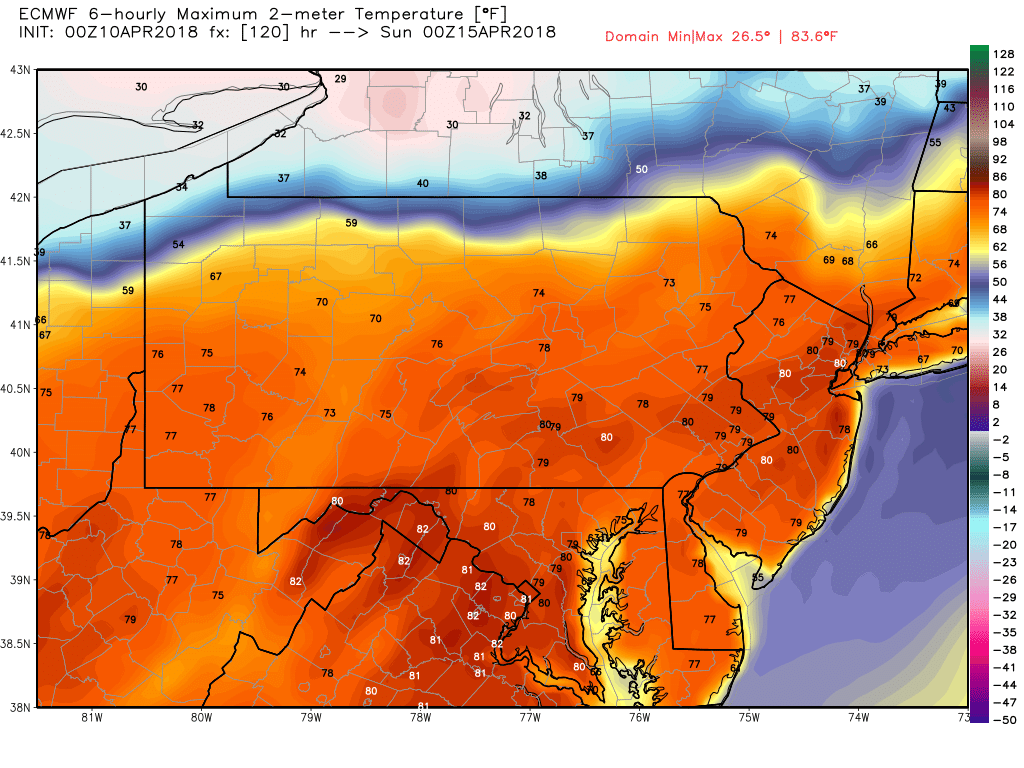 There will be a sharp contrast in temperatures along the New York border as you can see above.
Enjoy it while it lasts, because we will be right back into the 50s next week. Sunday's highs are somewhat up in the air. Some data suggests a backdoor cold front will hold us in the 40s, while other guidance keeps us in the 60s.
While Friday and Saturday will be mainly sunny, there is a chance of showers Sunday.
---
---