Temperatures will drop into the upper 20s and 30s tonight across the entire state. As a result, the National Weather Service has issued Frost Advisories across much of Southwest PA, Southcentral PA, and Eastern PA.
Although locations in Northern PA and the Laurel Highlands are not included, near-freezing temperatures are still expected. Below are the predicted low temperatures for tonight.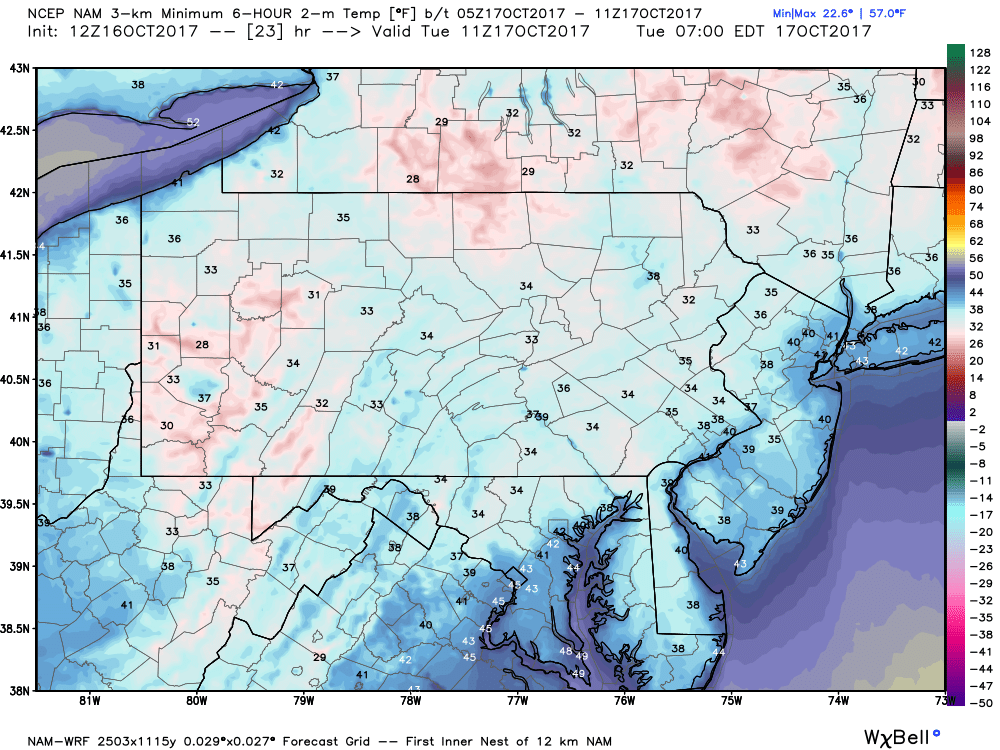 We advise that you protect sensitive vegetation, especially if in a deep valley where temperatures may drop below freezing. This is about five days ahead of schedule in ridge and valley sections, and 15 days ahead of schedule of in Southeast PA. Here is the Weather Alerts map, looking rather chilly.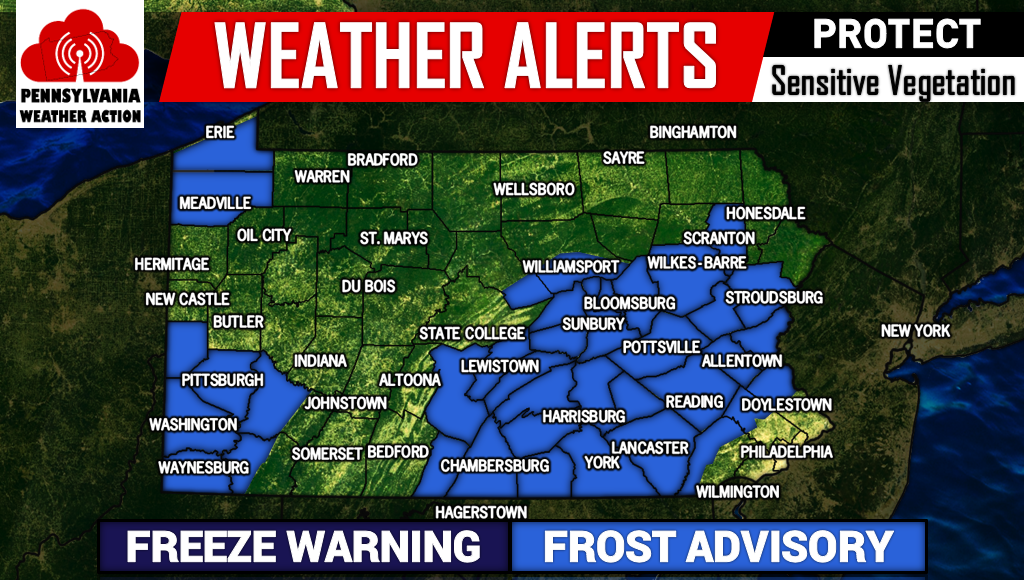 By the weekend we will be right back into the 70s, but a significant pattern change is likely for the end of the month. First flakes may be flying soon, stay tuned for an update on that tomorrow.
Share the freezing forecast with your friends using the social buttons!