A month ago we were looking at highs in the 80s and no fall foliage. Now, most trees are bare and we are watching winter-like temperatures next week and the threat of snow. A low pressure system will swing to our west tomorrow, bringing us yet another round of rain with some mixed precipitation possibly initially in Northwest PA. Behind the system will come the first of many troughs we will see in the next few weeks.
Highs by this weekend will top out in the 30s and 40s across the state. But if that seems cold, just wait. Here are model projected highs for Saturday of this weekend: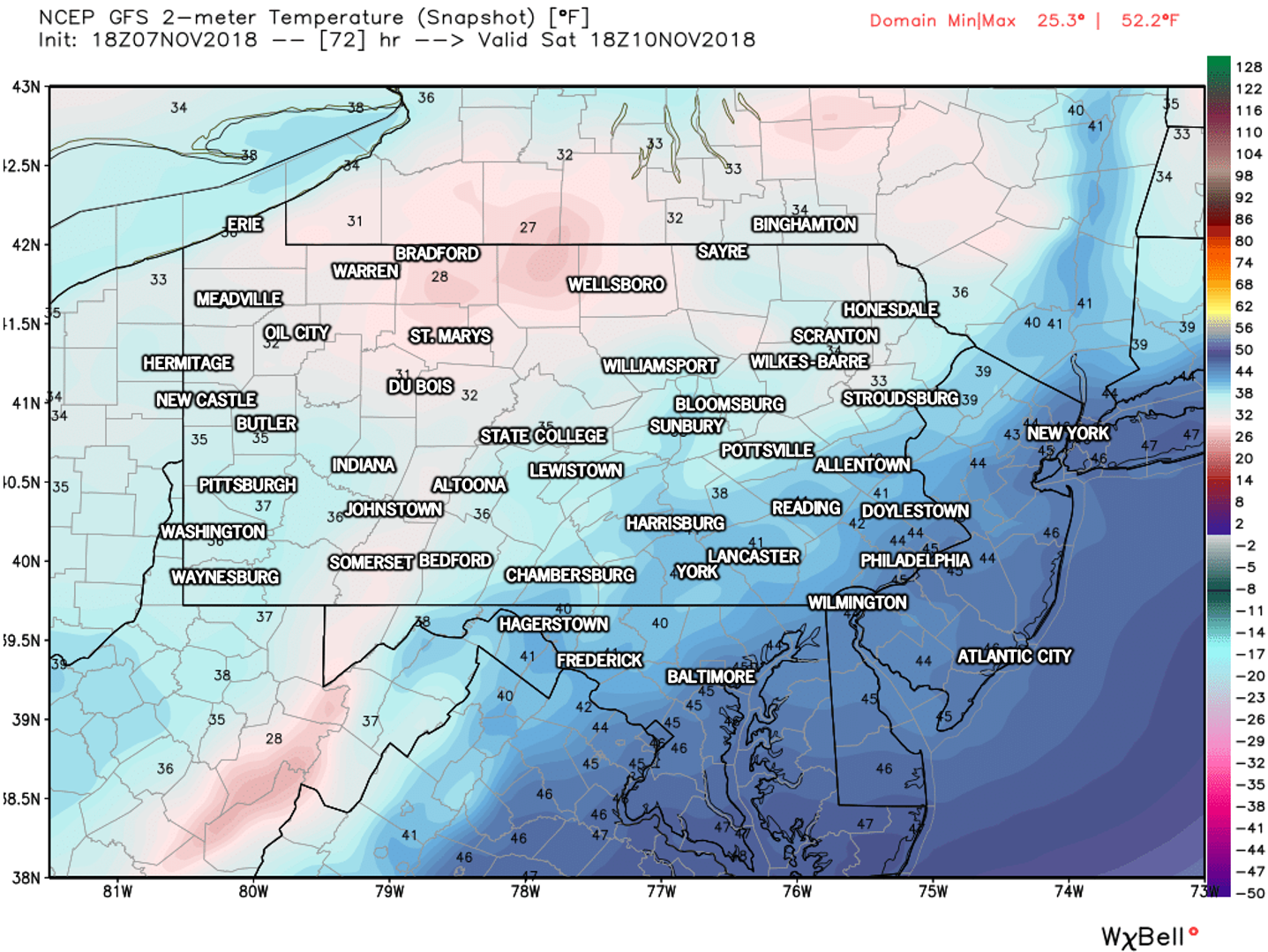 The fun arrives early next week. This looks to be our first real shot at widespread wintry precipitation. As you would expect, models are all over the place. For now, it looks like the western half of the state has the best shot at seeing snow. Areas near i-95 such as Philadelphia and surrounding suburbs have the lowest chance of seeing any snow from this event. But whether we all see rain, or most of us see snow, a deep trough will follow behind this system. Below is the latest GFS model illustrating the expected storm and frigid air behind it: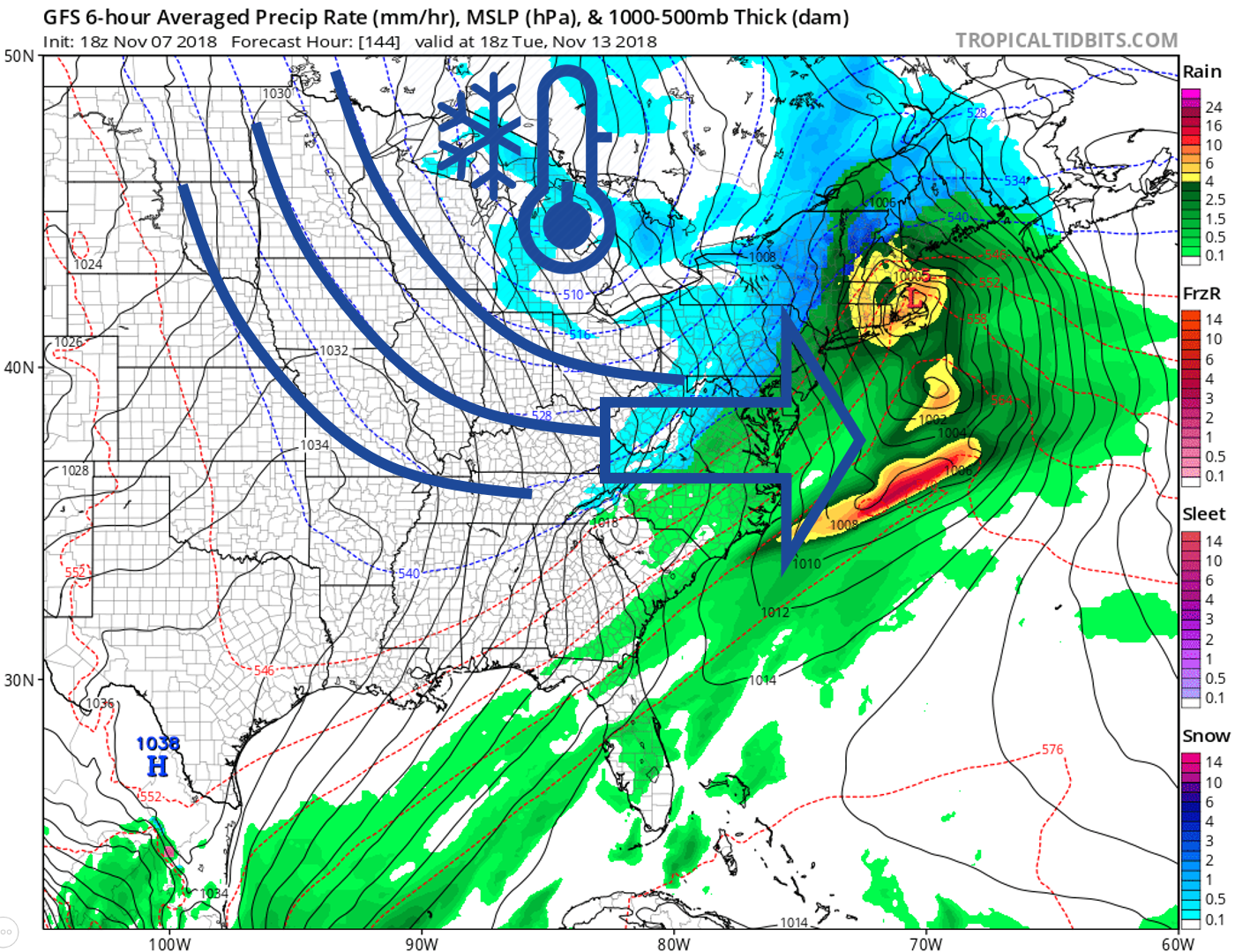 Just how cold will it be? Wind chills will be 0 to 20 above next Wednesday morning statewide: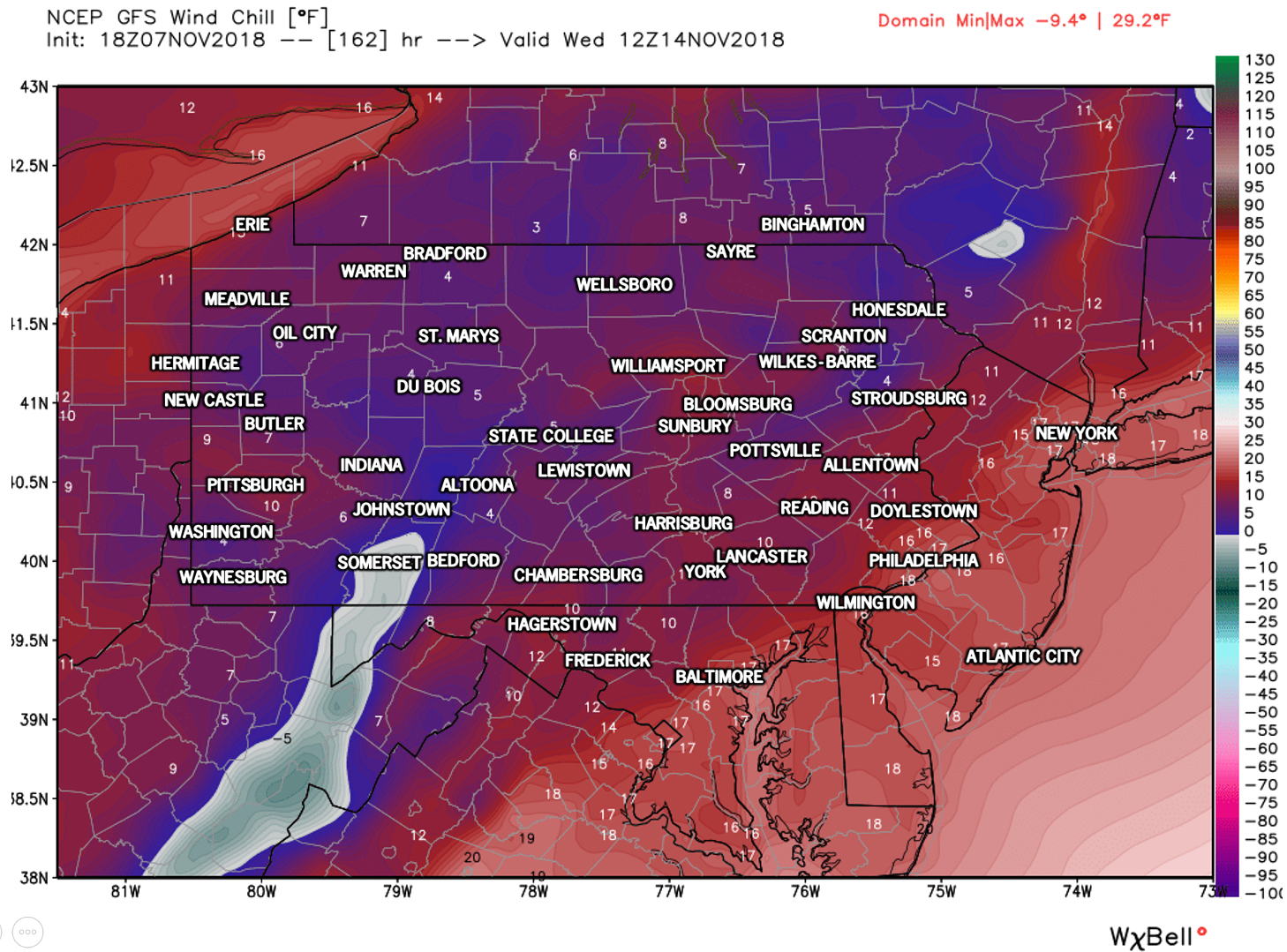 Highs will be colder than average highs in mid January next Wednesday, topping out only in the 20s and 30s (wind chills not factored in).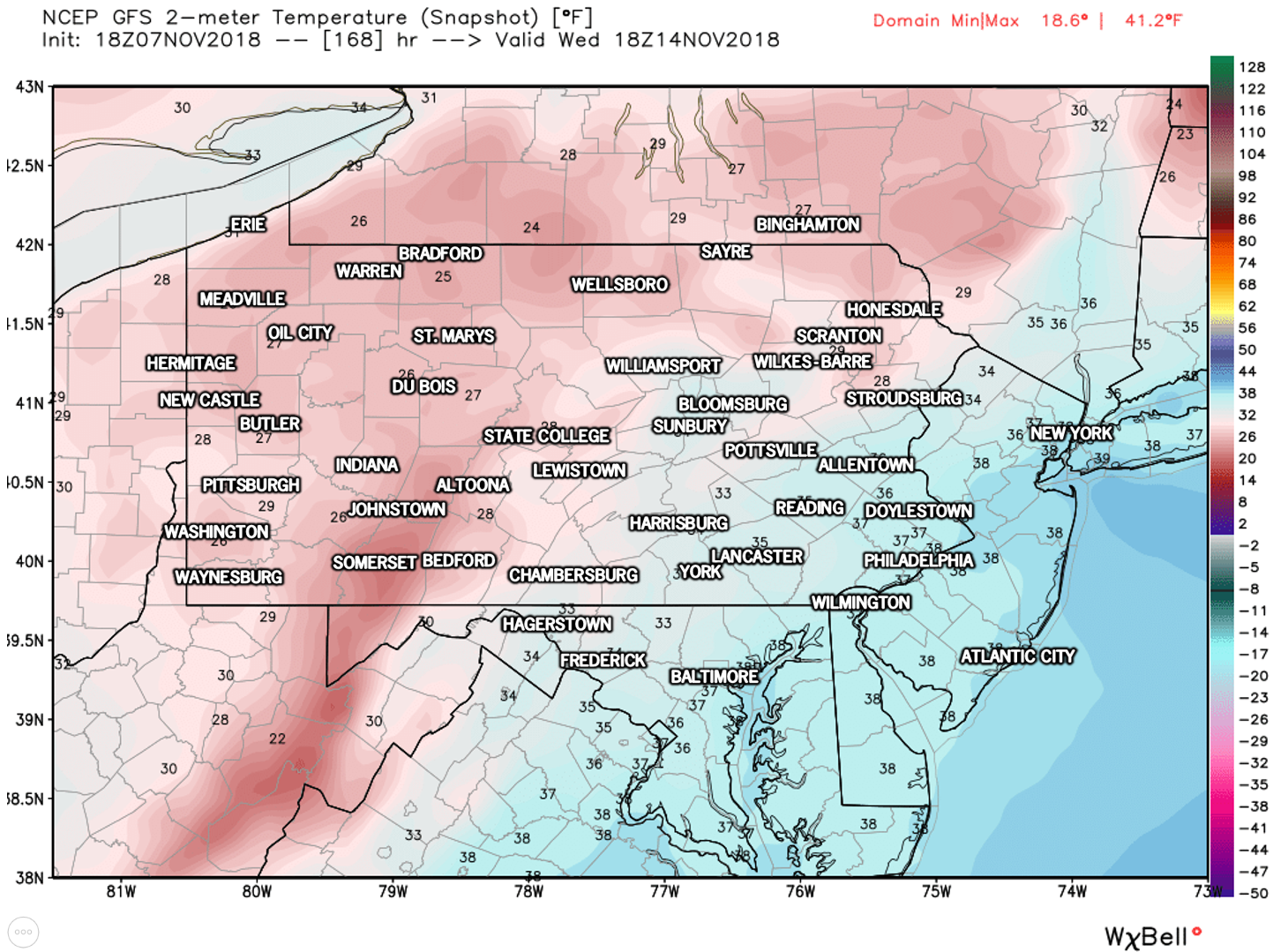 How about after next Wednesday? Thanks to the persistent troughing, highs will remain about about five degrees below average until Thanksgiving. That means highs in the 30s and 40s, with lows in the 20s and 30s. Now would be a good time to get out your winter gear, and a perfect to pick up a hoodie, jacket, or long sleeve from our shop! We are donating a portion of each purchase to Hurricane Michael Recovery Efforts. Check out our store here >>> Store Link!
We will keep you updated on how things are looking for Tuesday's potentially wintry system. Download our app for your latest hourly & daily forecast, future articles, and more >>> PA Weather Action App Link
Be sure to share this way too cold forecast with your friends and family using the share button below!