Today will start off with a mixed bag of precipitation in Northwest PA, spreading into Northcentral PA by the mid-morning. Here is the future radar for noon: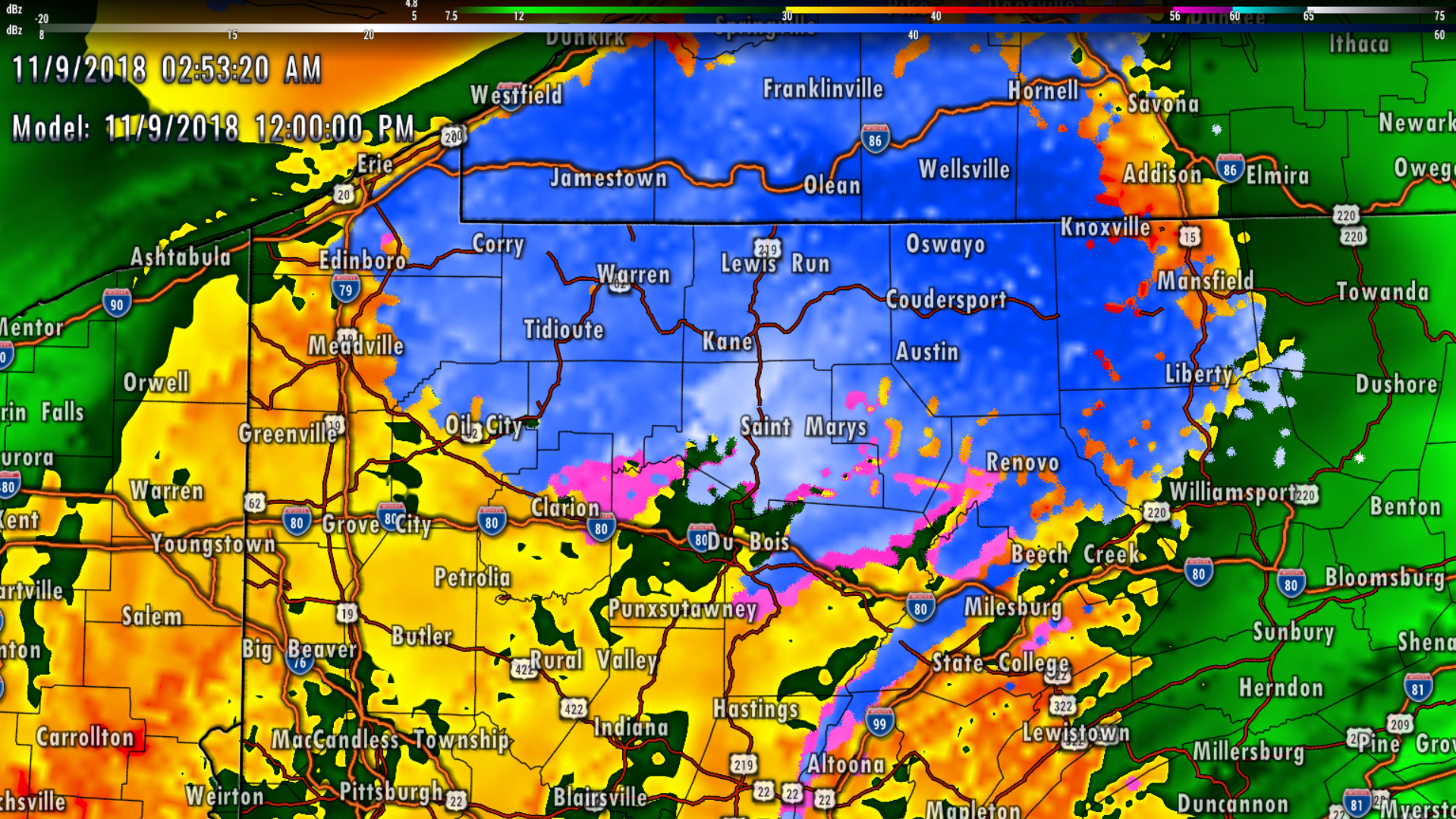 Snow accumulations of <1-2″ are expected from Warren, to Ridgeway to Wellsboro. Highest amounts will be on mountain-tops, and lowest accumulations will be in the valleys.
The rest of the state will see just another round of rain, spreading east as the day goes on. Highs will be chilly statewide, below is your daily forecast in graphic form: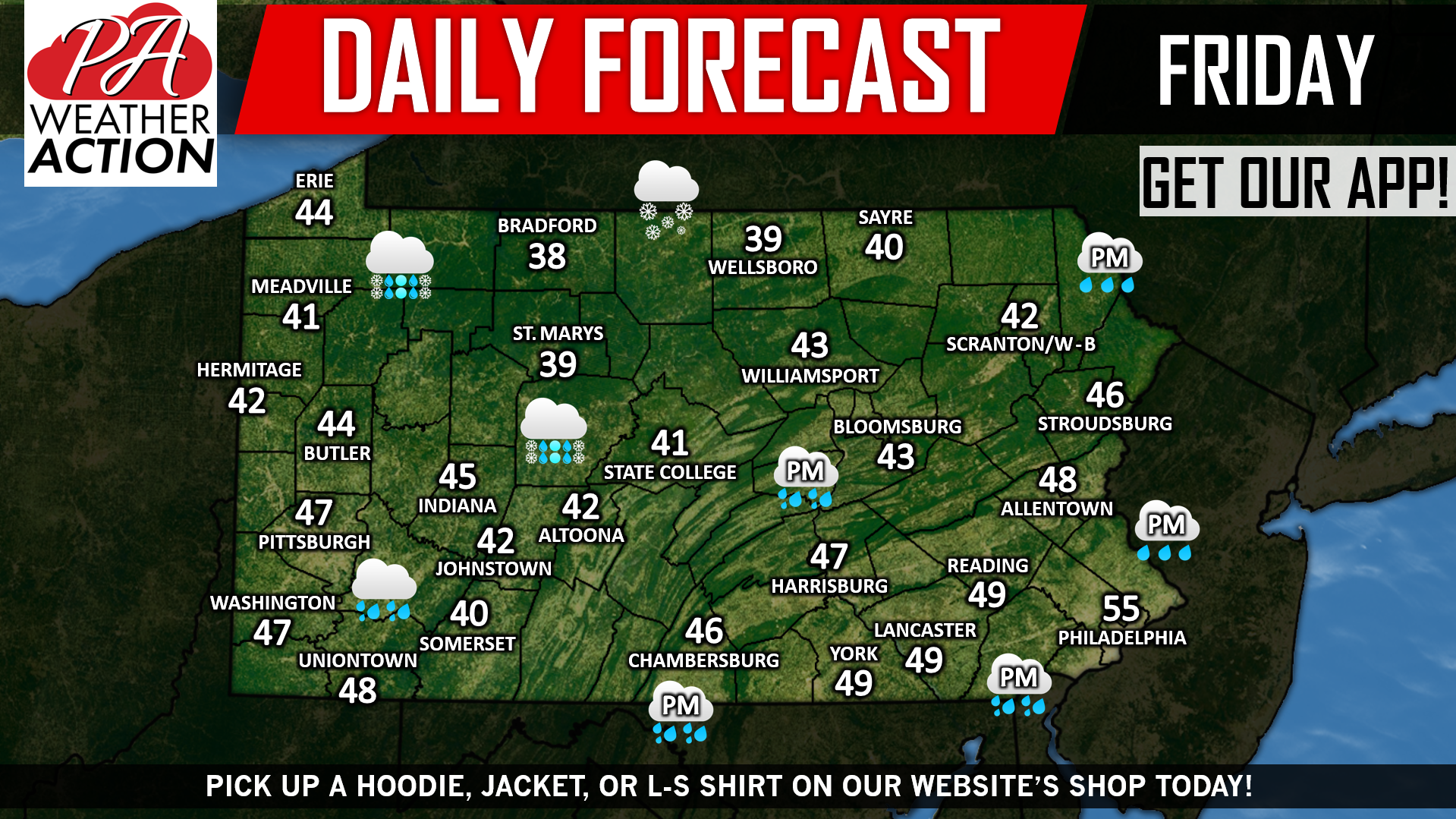 Pick up a hoodie, jacket, or shirt on our shop today >>> PA Weather Action Store Link! Have a great weekend!