This morning featured widespread teens across the area, providing the perfectly crisp late-autumn sunrise with a dense covering of frost crystals.
Milder air will gradually flow into our area this week, driving temperatures to slightly warmer-than-normal levels for most days. A storm system will develop over the Southeast and track northeastward well offshore. A pattern-changing cold front will approach our area later this week and cross Saturday, generating showers and delivering colder-than-normal temperatures late this weekend that will persist through next week… along with a pattern that might provide the first widespread accumulations of snow later in the week!
TUESDAY
Tonight will be milder than last night along with slightly breezy conditions and temperatures remaining mostly above freezing with no frost.  Tomorrow will be breezy with near-normal temperatures and no precipitation. Enjoy!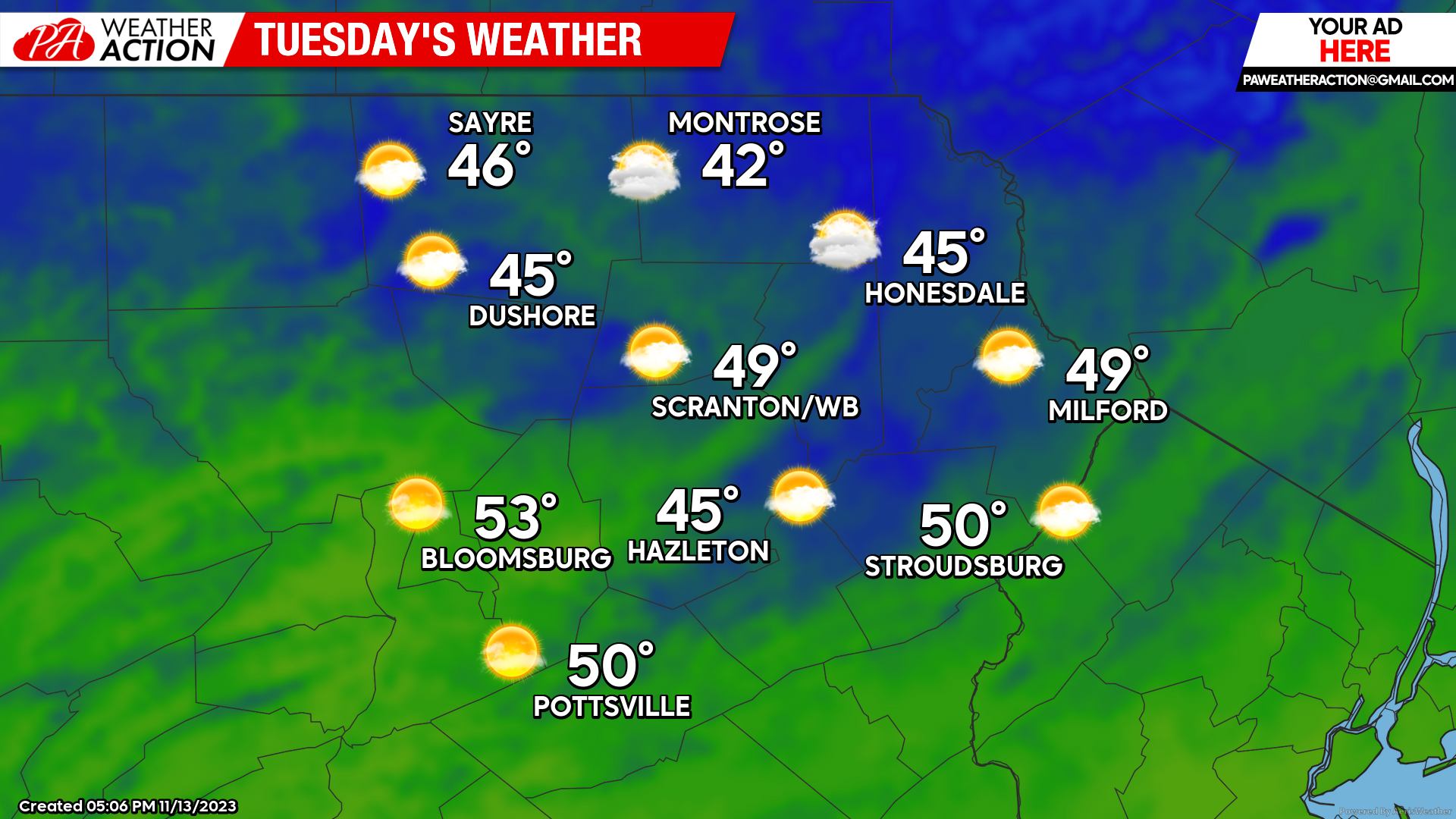 Go to Top