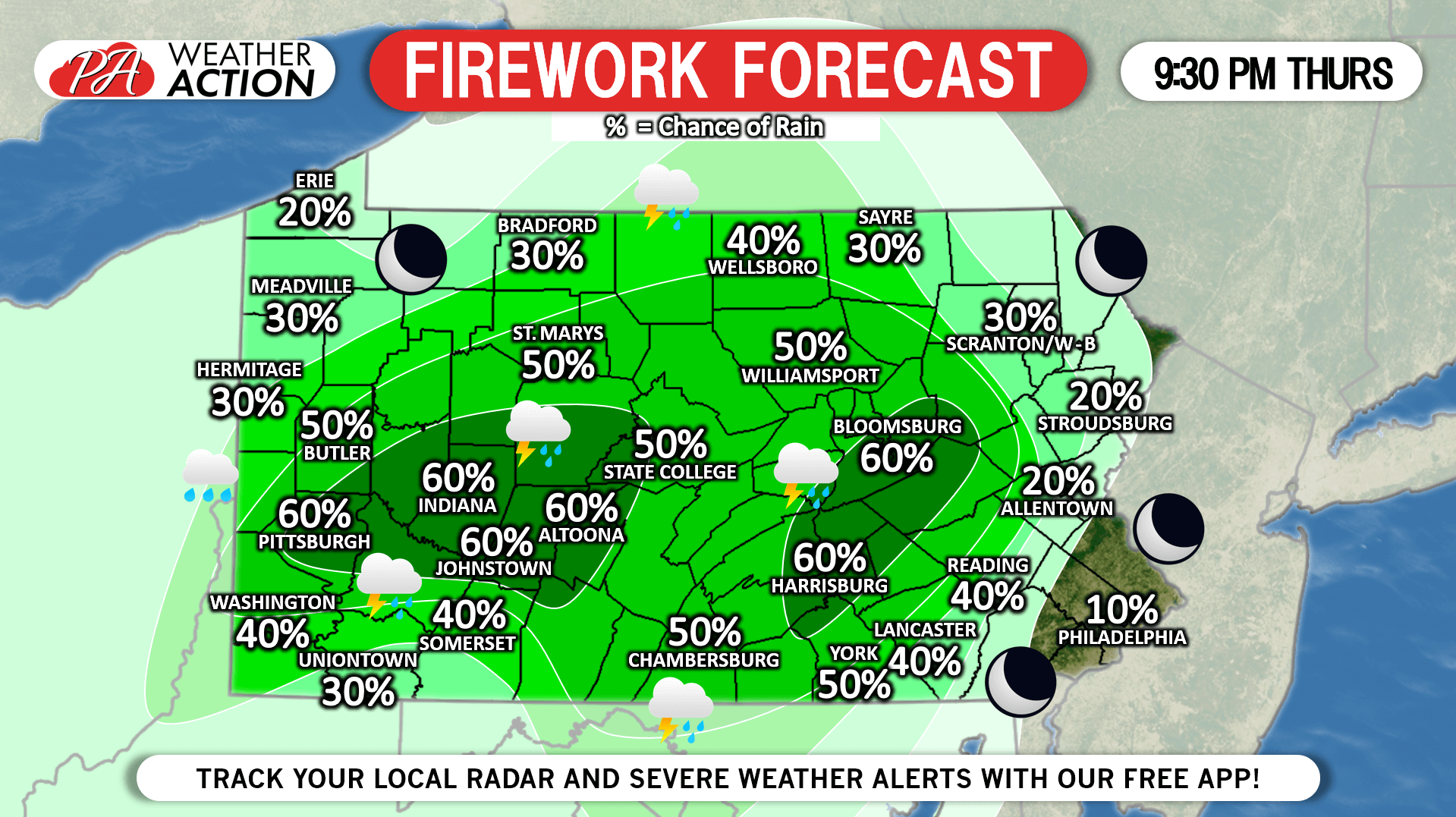 With about 48 hours until 4th of July Fireworks, we are now in the range where we can feel decently confident about an hourly forecast.
It's looking like areas of central and western PA will face the chance for showers and storms 8:30 – 10:00 PM Thursday. Locations between Pittsburgh and the Laurel Highlands, as well as Harrisburg and up into the Coal Region are most likely to see rain during this period. Currently, we have those areas under a 60% chance of rain, and much of central PA in the 50% chance of rain range.
It likely will not be a washout, but it only takes 10 minutes of heavy rain in the middle of a fireworks show for it to be ruined. Eastern PA should stay mostly dry, with a few showers possible in the Poconos. Unfortunately, there will also be a chance of showers and storms Friday and Saturday Night as well. We will have an updated forecast Wednesday Night, stay tuned for that! You can also track the latest forecast, radar, and severe weather alerts with our app >>>
Weather Action App Link!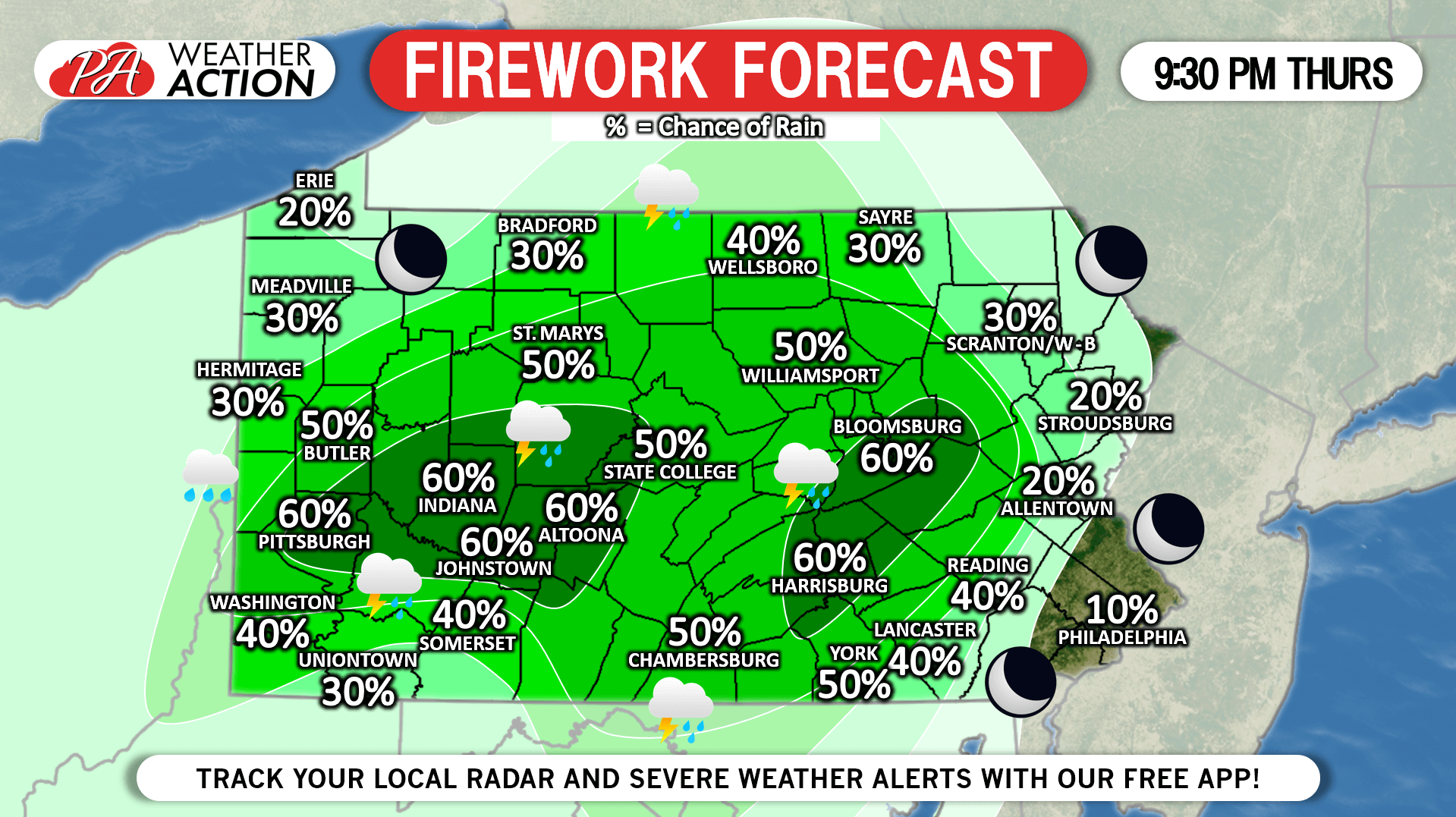 ---
---