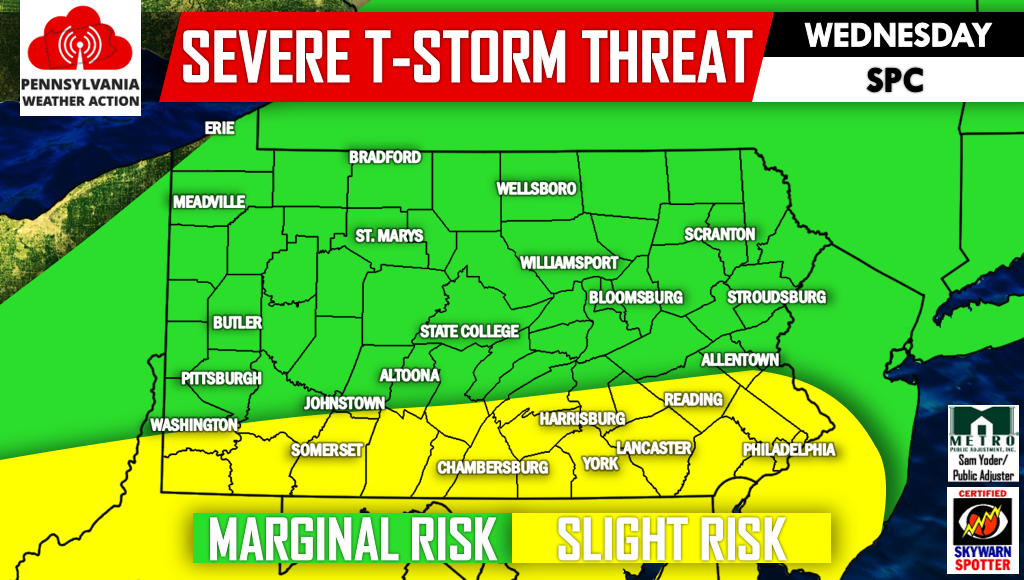 Severe thunderstorms tore through the eastern half of the state Saturday, delivering widespread wind damage along with golf ball sized hail and even two tornadoes. An EF-2 tornado outside of Scranton in the town of Pittston packed winds of 120 MPH and was observed to be nearly a third-mile wide. The tornado was the strongest in Pennsylvania history for the month of February.
A similar setup will be in place Wednesday, with a low pressure system traveling to our north. Along with very high CAPE values for this time of the year, there will be much more lift Wednesday compared to Saturday. We expect thunderstorms to fire Wednesday Afternoon before an organized line of severe storms moves southeast across the state. Here is the Storm Prediction Center's outlook.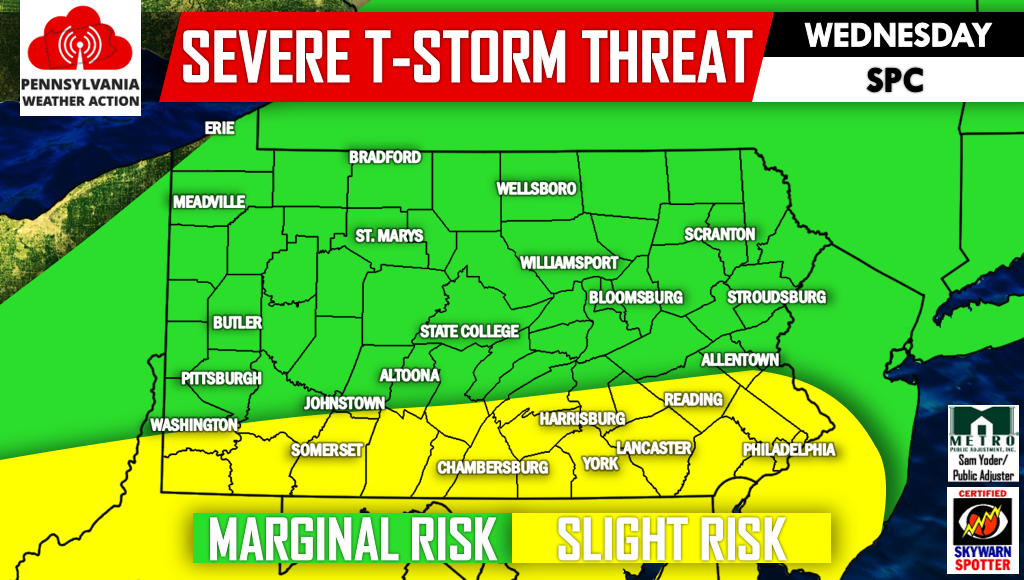 We do think there will be a few changes made to that map including a northern extension by about 50-70 miles. Latest indications are that the line of storms will develop in Northwest PA around noon Wednesday before gaining strength as it moves southeast during the afternoon. It will be most intense as it reaches Southern PA in the early evening as severe storms typically are.
Once again the greatest threat will be damaging winds, with hail possible in the most potent storms. We cannot rule out the possibility of an isolated tornado especially across Southcentral and Southeast PA.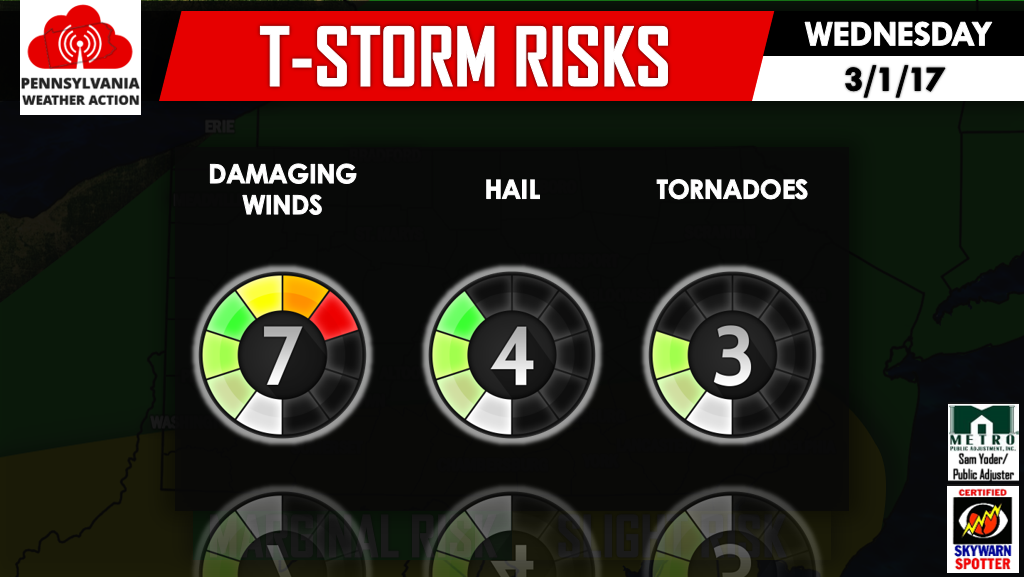 We will have another update regarding this threat with even more details Tuesday Evening. Be sure to like us on facebook to receive all severe weather information >>> PA Weather Action on facebook!
Warn your friends and family by sharing the forecast with them below using the icons. Stay safe!
---
---