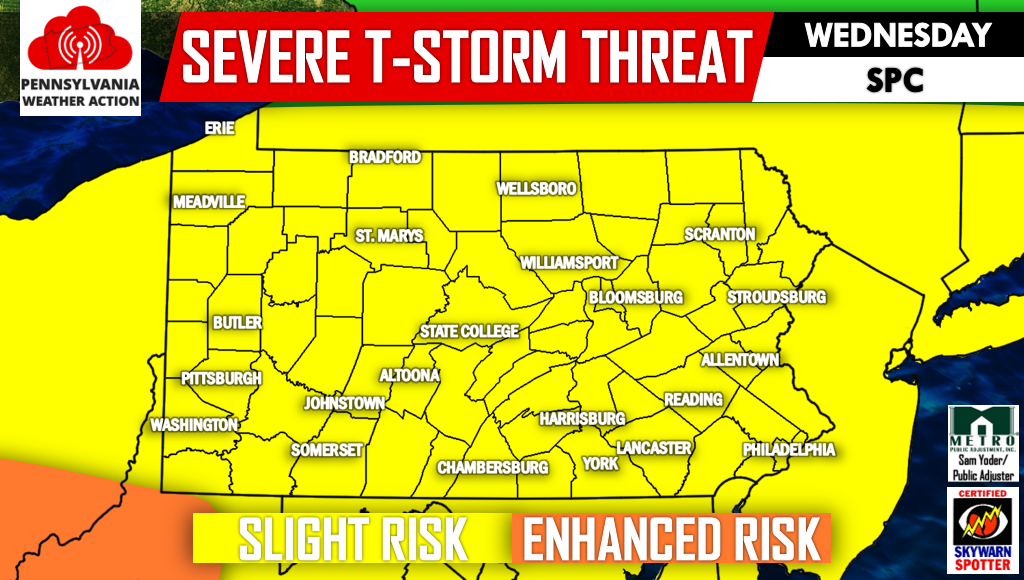 Severe thunderstorms will pop-up Wednesday Afternoon ahead of an organized line anticipated to move through by the late afternoon and evening depending on location. The NWS Storm Prediction Center has now expanded the Slight Risk to cover the entire state. There is the possibility of an Enhanced Risk being warranted across Southern PA.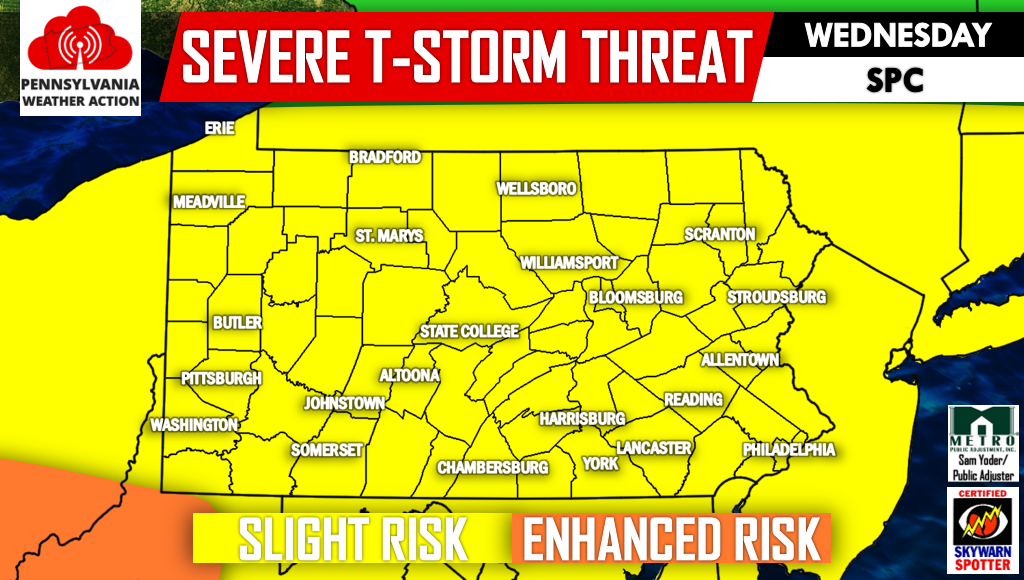 We expect storms to fire Wednesday Afternoon, some of which will likely turn severe. There is the possibility of a couple cells turning tornadic mainly in Southern and Central PA.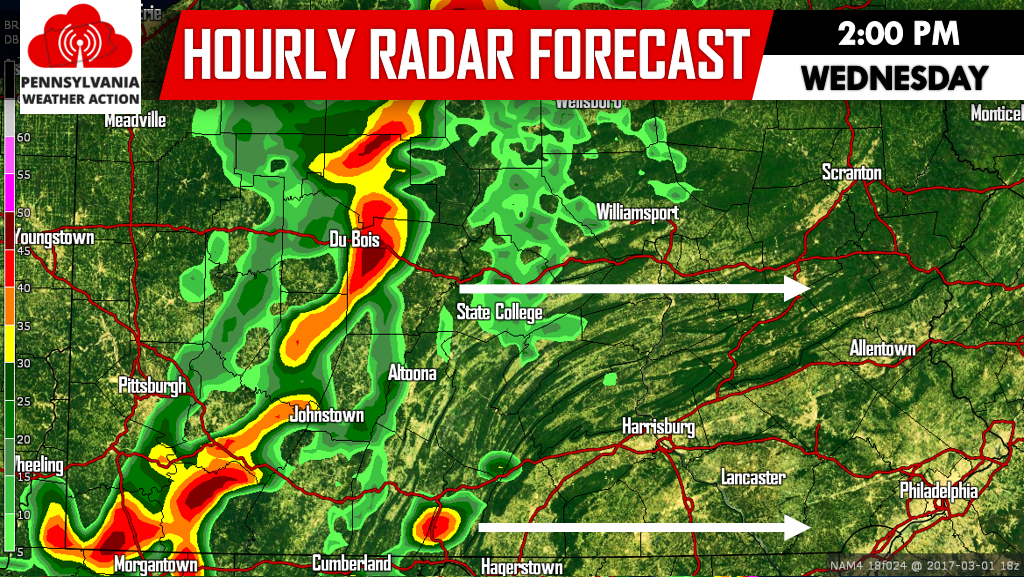 By late Wednesday Afternoon we expect an organized line of strong to severe thunderstorms to develop just ahead of the cold front and move east Wednesday Evening. The main risk with this line will be damaging winds.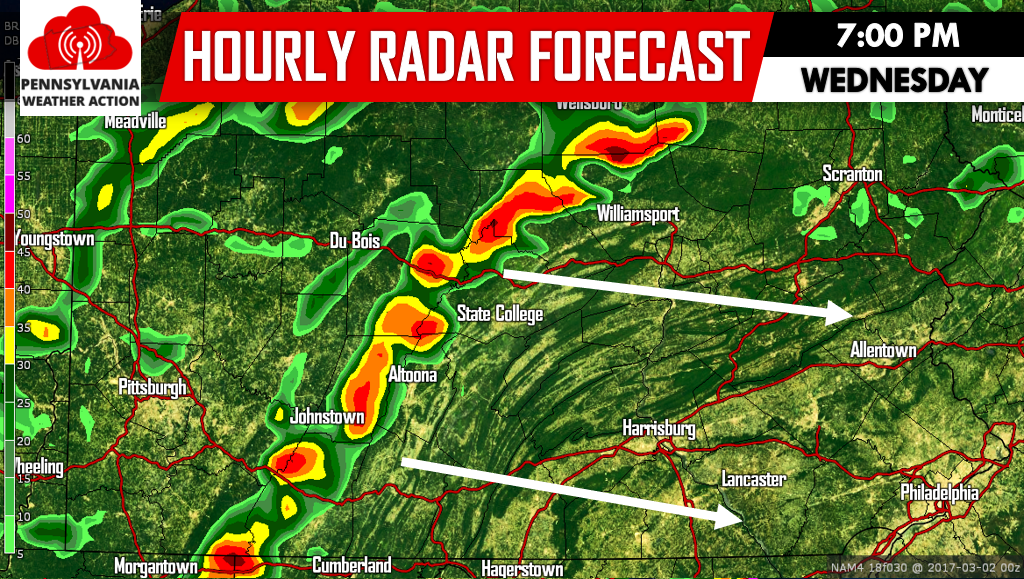 Due to this line, the risk of damaging winds is highest, followed by hail in the most intense storms.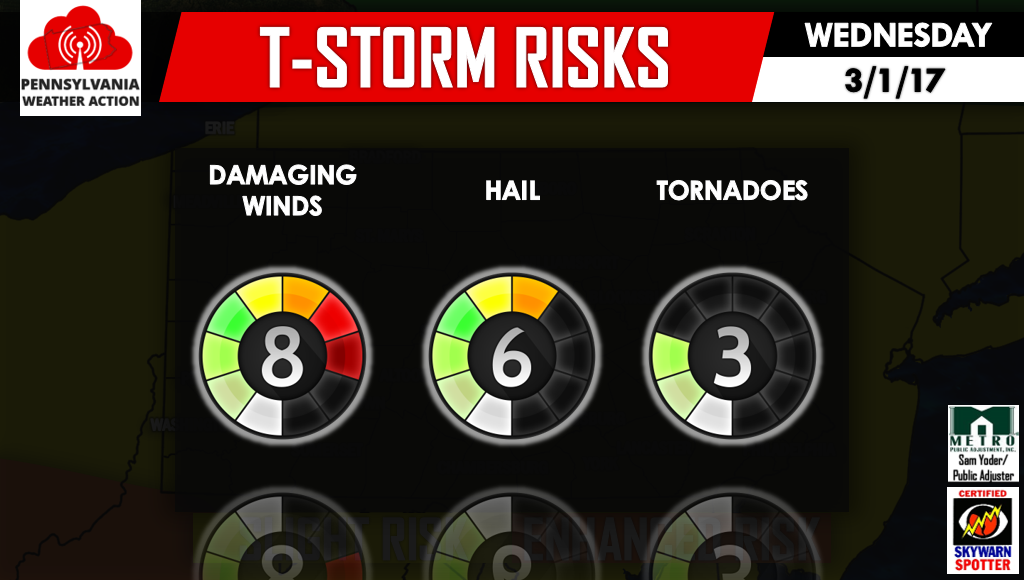 We will be posting all alerts as they are issued by the SPC/NWS. Be sure to like us on facebook to receive watches and warnings >>> PA Weather Action on facebook!
Warn your friends and family before the storms strike by sharing the forecast using the icons below. Stay safe!
---
---