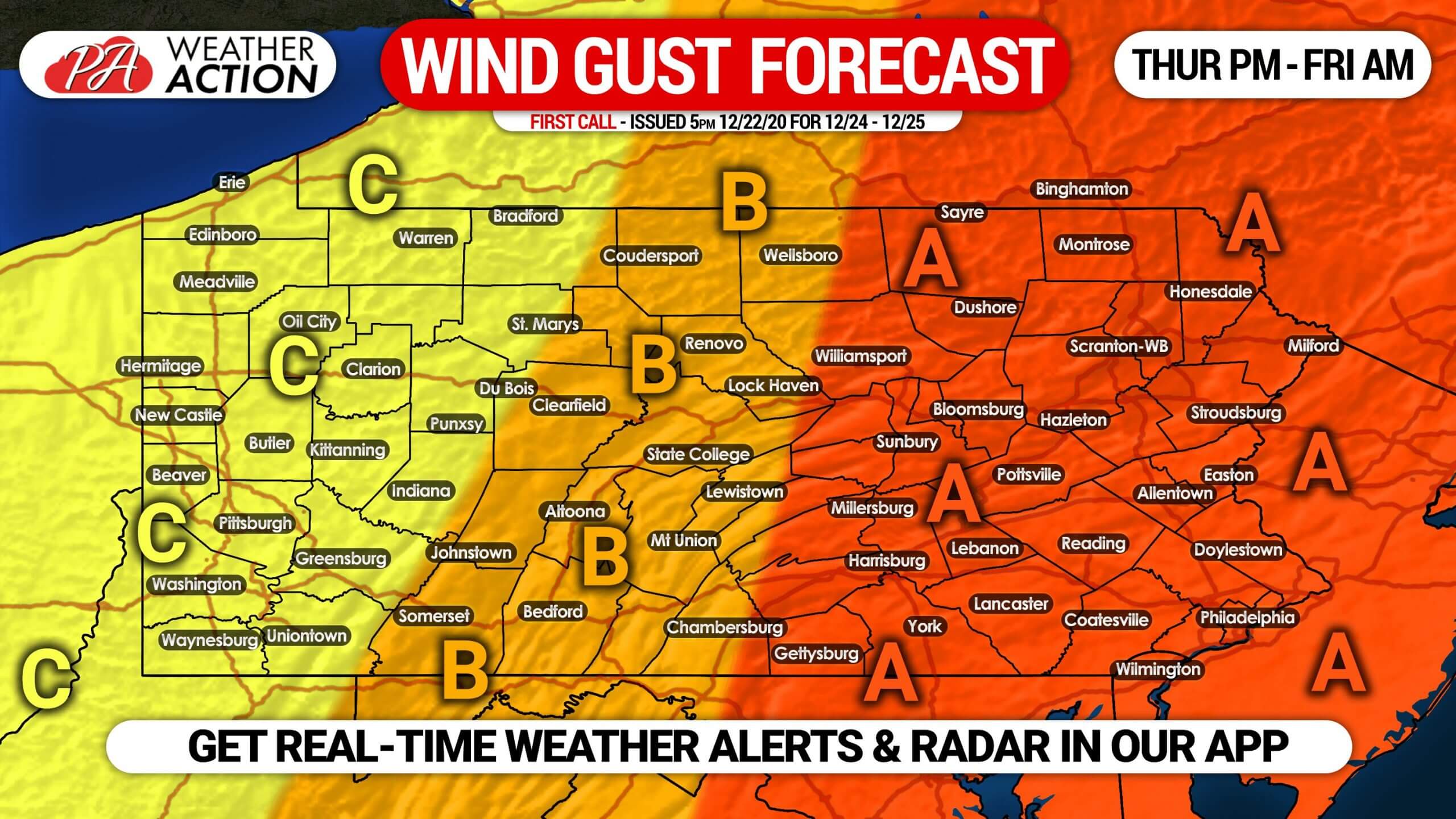 We will cap off 2020 exactly how you would expect – with a mess on Christmas Eve that will result in scattered power outages in eastern PA and some accumulating snow in western PA. A warm front will bring one to two inches of rain Christmas Eve across much of the state. And with temperatures soaring to 55 – 60 degrees in the eastern half of Pennsylvania, flooding concerns will exist as snow on the ground will quickly melt. Only a few hours later, an Arctic front will move through, dropping temperatures 20-30 degrees in three hours, and changing rain to snow in western PA. Watch for icy roads late evening Thursday into early morning Friday, as a flash freeze will occur especially in central PA.
WIND GUST FORECAST MAP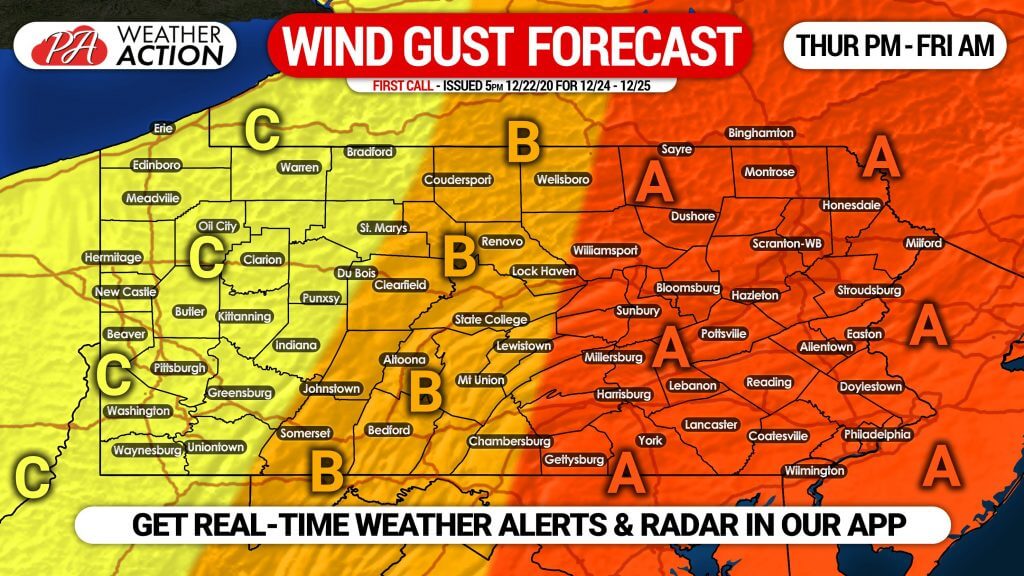 Area A: Maximum wind gusts of 50 – 60 MPH expected Thursday evening. A squall line of heavy rain and even some embedded thunder may roll through, likely bringing the highest wind gusts. Scattered power outages likely Thursday evening into Friday.
Area B: Maximum wind gusts of 40 – 50 MPH expected late afternoon into early Thursday evening. Isolated power outages possible.
Area C: Maximum wind gusts of 30 – 40 MPH expected.
---
FIRST CALL SNOWFALL FORECAST FOR CHRISTMAS EVE INTO CHRISTMAS DAY
Area A: Snowfall accumulation of 6 – 12″ expected, starting Thursday evening and lasting into Friday evening with lake effect snow showers. Travel may be difficult due to snow-covered roads.
Area B: Snowfall accumulation of 3 – 6″ anticipated Thursday evening into early Friday morning, with some scattered lake effect snow showers possible through Friday evening. Travel may be difficult.
Area C: Snowfall accumulation of 1 – 3″ expected Thursday evening into early Friday morning.
Area D: Snow and sleet accumulation of less than 1″ possible. Watch for slick roads late Thursday due to a flash freeze.
Don't forget to share this forecast with family and friends who may be traveling Christmas Eve or day. Have a great holiday!
---
---