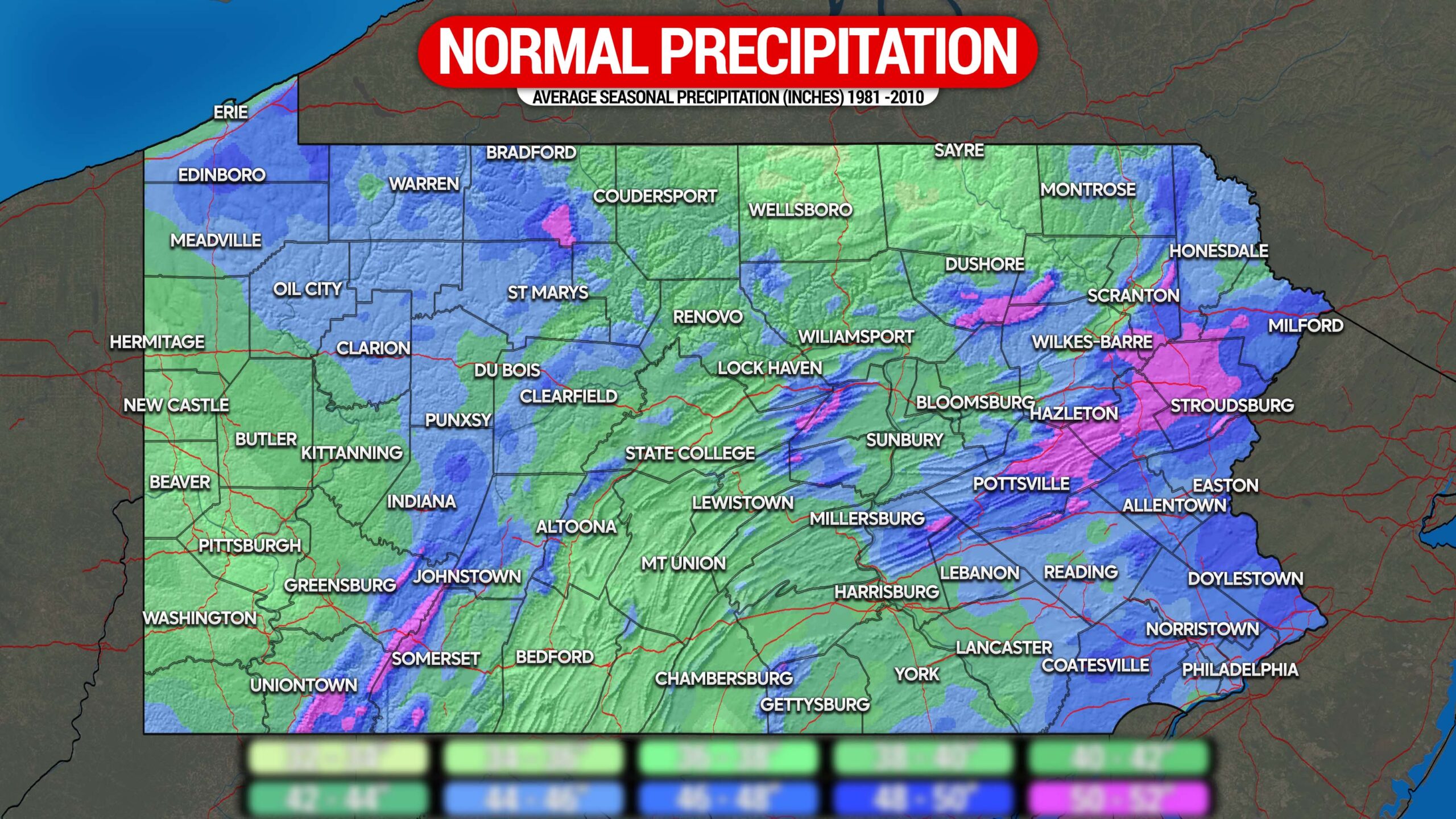 Average annual precipitation varies by as much as 20″ across Pennsylvania, and for the most part it's all about elevation. The Western PA plateau areas, west of the mountains, are the main exception where normal precipitation is more dependent on lake effect precipitation, mainly in the form of snow. This explains why areas north of I-80 in Western PA average more precipitation than areas south.
As you go east into the Laurel Highlands, upsloping is most pronounced on the west-facing ridges in Western Somerset and Cambria county and Eastern Fayette, Westmoreland, and Indiana County. The effect of the Alleghanies is most pronounced in winter during Alberta Clipper events that often dry up east of the Laurel Highlands and high plateau near Bradford and St. Marys. In addition, summertime thunderstorm development often occurs over the eastern spine of the Appalachians in Central PA. The thunderstorms to not often mature until moving into Susquehanna Valley and Poconos, where greatest risk for heavy rainfall often is present. As a result of both of the previously stated phenomena Wellsboro, Renovo, Altoona, and Bedford all have some of the lowest average precipitation values in the state.
Near the Susquehanna River, the importance of elevation is most pronounced. Cities deep in valleys like Harrisburg, Sunbury, Williamsport, Sayre, and Scranton all average about 30% less precipitation that nearby high elevations. In Eastern PA, the role of elevation is still present. However due to proximity to the coast, even low elevations average 42 – 48″ of precipitation annually. Monroe County, home to the highest elevations of the Pocono Mountains, averages the most amount of precipitation in the state. Our map goes as high as 52″ of precipitation, but localized areas of Northwestern Monroe County may average as much as 55″ of precipitation.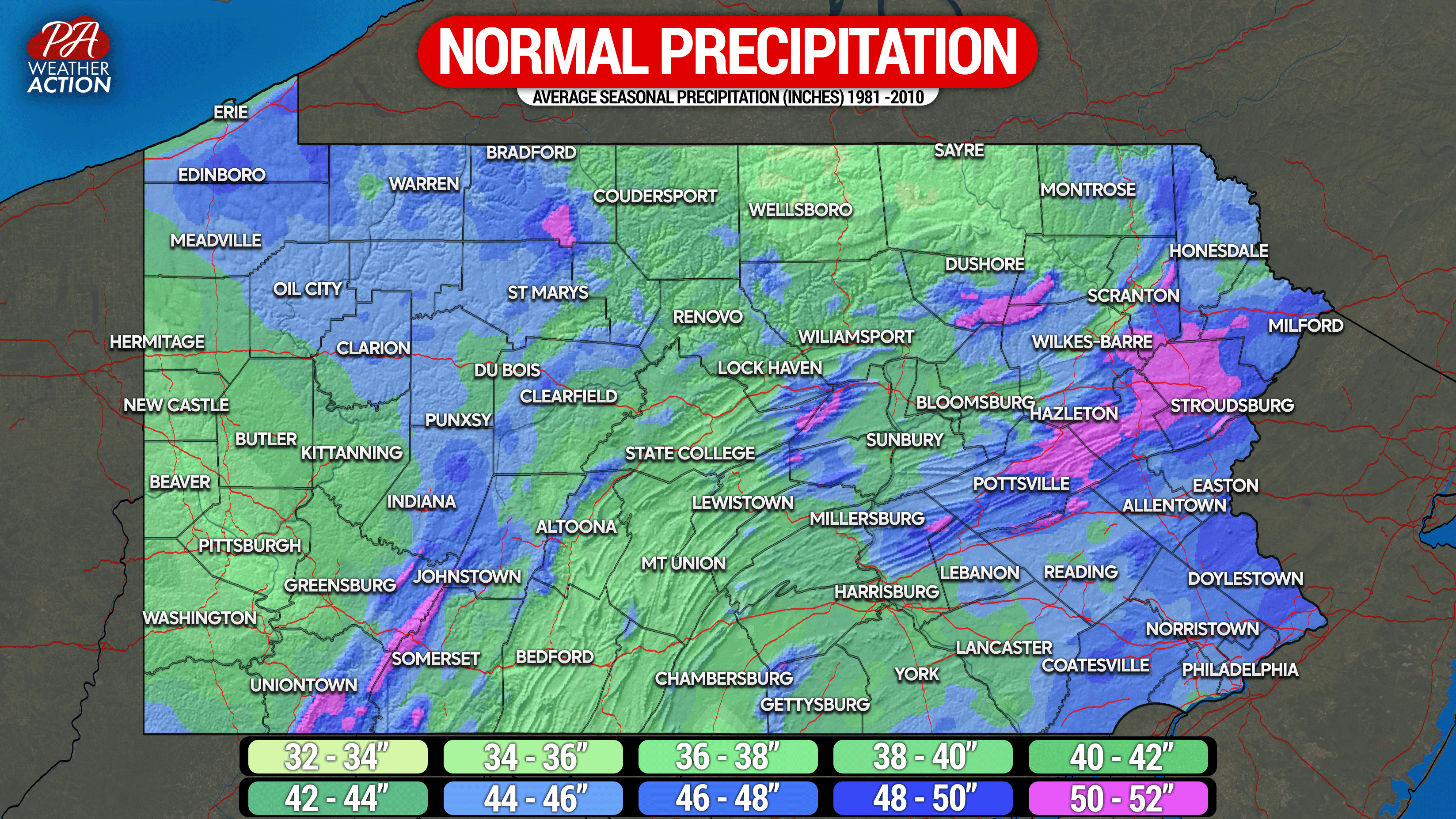 ---
---