Not often do we go outside our coverage area of Pennsylvania for forecasts, but this is not just about a forecast. A life or death situation is currently unfolding along the Gulf of Mexico in Texas due to Hurricane Harvey. Harvey made landfall late Friday night and early Saturday morning and has since dumped historic amounts of rainfall. A widespread 15 inches or more of rainfall has fallen anywhere from Corpus Christi to Austin to Houston.
Through the first couple days of Hurricane Harvey, it is unfortunate to report many areas have been completely flattened due to Harvey's powerful winds. Winds that were sustain of over 130 mph at times. One of these locations is Rockport, Texas. Check out the video below:
Below are a couple looks at the horrific flooding that is currently happening in Houston: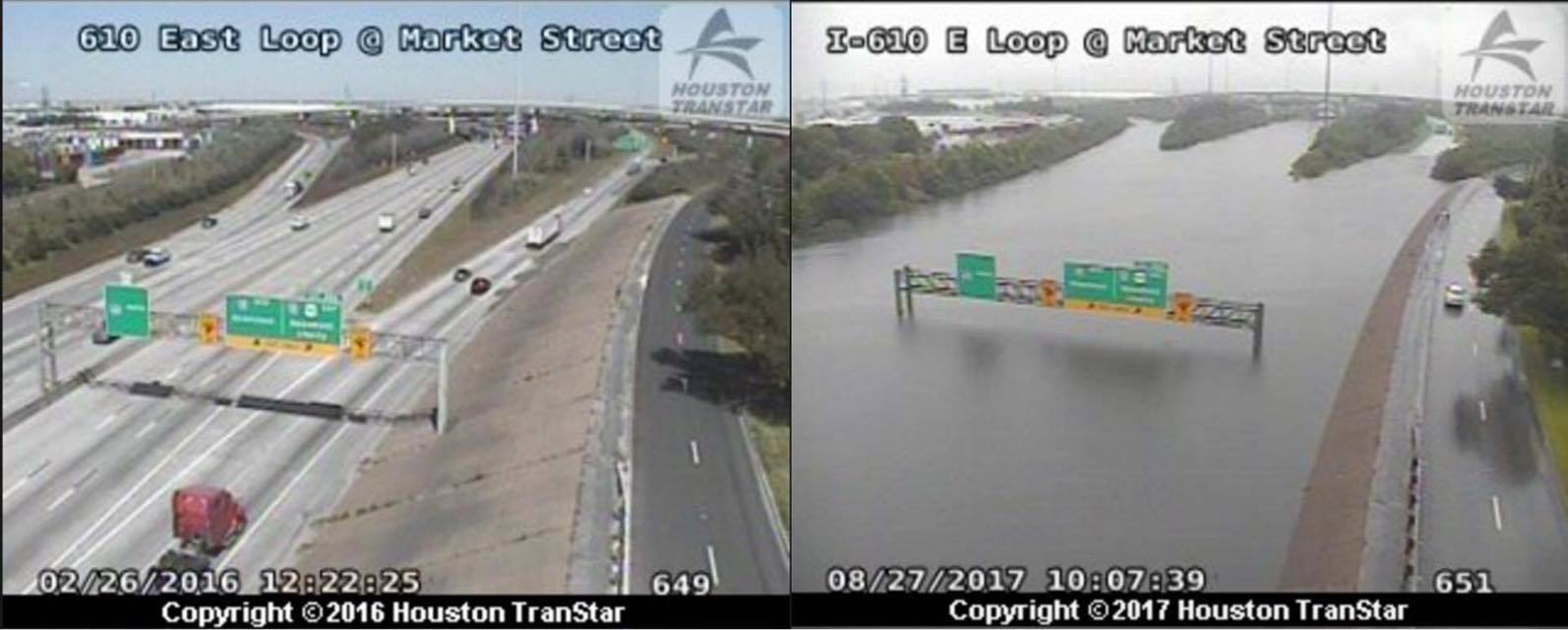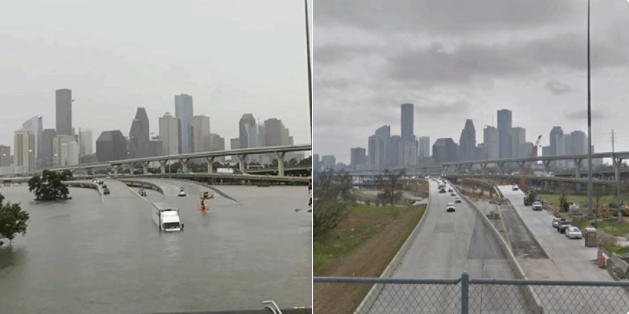 On top of catastrophic winds, historic and deadly flooding, several tornadoes have spawned along Gulf of Mexico including the Houston area. Checkout the video below:
Harvey spawns another tornado in #Houston-area. This one is in #Cypress. Credit: Sandra Judge #HarveyStorm #Harvey #khou11 pic.twitter.com/Gg8JN7z0bB

— Tiffany KHOU ?? (@TiffanyKHOU) August 26, 2017
It is such a sad situation that is happening in these parts of Texas. More unfortunate news, rain will continue to fall through at least Wednesday. Another 15 to 30 inches of rain on top of what has already fallen is possible. That means some areas could see over 50 inches of rain total from Harvey..numbers that are simply unheard of. Below is a look at the ADDITIONAL rainfall expected in the Houston area through the end of Harvey, most of which falls by Wednesday: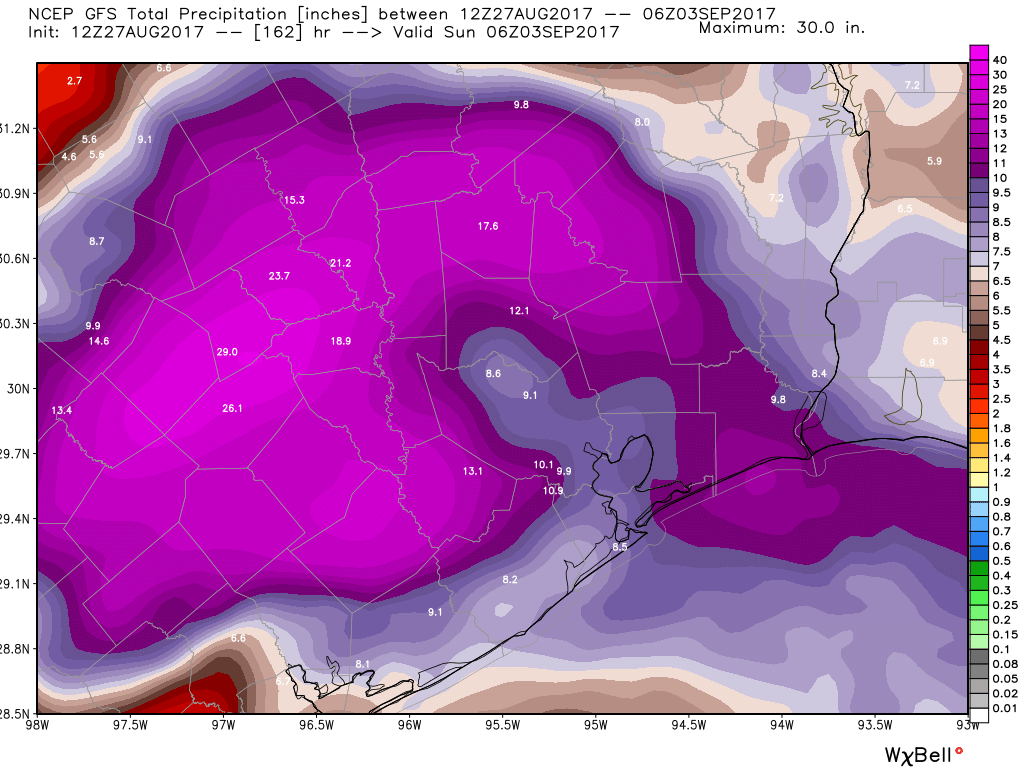 Our thoughts and prayers go out to the families out there that have been impacted by Harvey.
For more updates on Hurricane Harvey and more be sure to like us on Facebook by clicking here>>>PA Weather Action on Facebook!