After a record breaking hot Summer in many locations across Pennsylvania, most people are about sick of the heat and humidity. There is some good news. Beginning this weekend and lasting until at least the first half of next week, there will be a taste of Autumn air throughout the Keystone state.
On Saturday, what is known as a Backdoor Cold Front will pushing in from the Northeast and will drape right just south of the PA/MD line, creating a barrier for the warmer air to invade the region. Backdoor Cold Front's are caused by cooler Maritime air from the Atlantic Ocean, which pushes into our region. Typically we receive our Cold Front's from the Northwest. But because this front is coming from the East/Northeast, it is referred as a Backdoor Cold Front.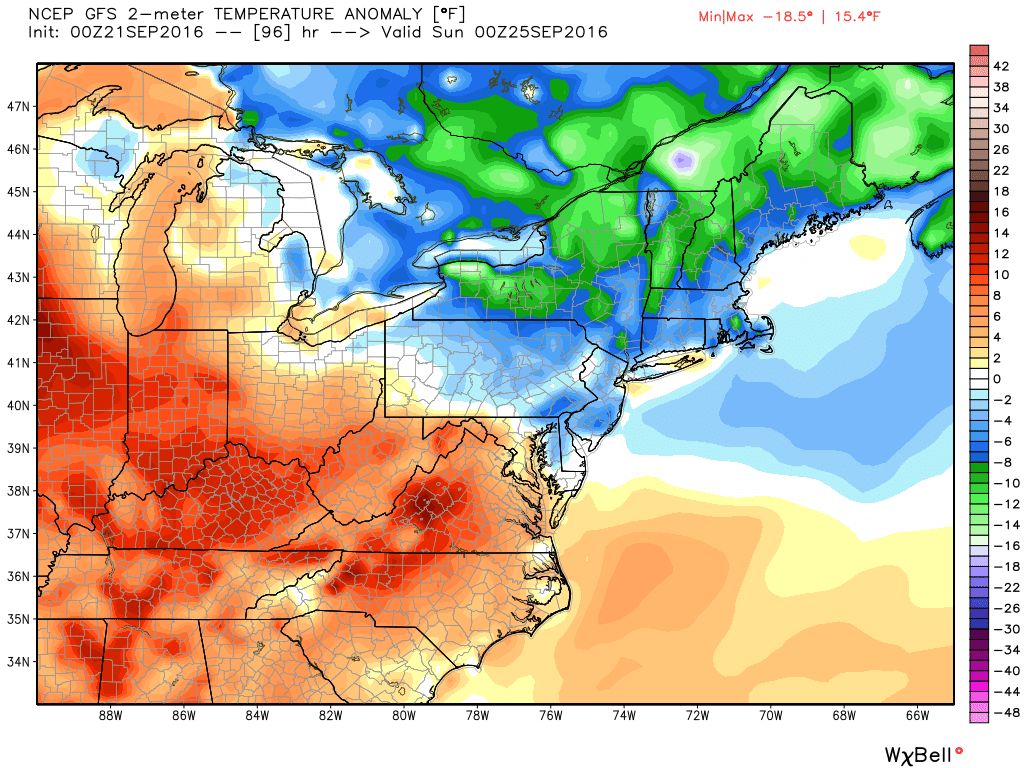 The image above is valid 8 PM Saturday Night. You can clearly see where the Backdoor Cold Front is placed per the latest GFS. Just look at the area that separates the warm color from the cool colors and that is where your front is setup. If you have plans to the South or West of PA this weekend, still expect above average temperatures.
Saturday Night into Sunday Morning and Sunday Night into Monday Morning will be the state's coolest night of the Autumn Season so far.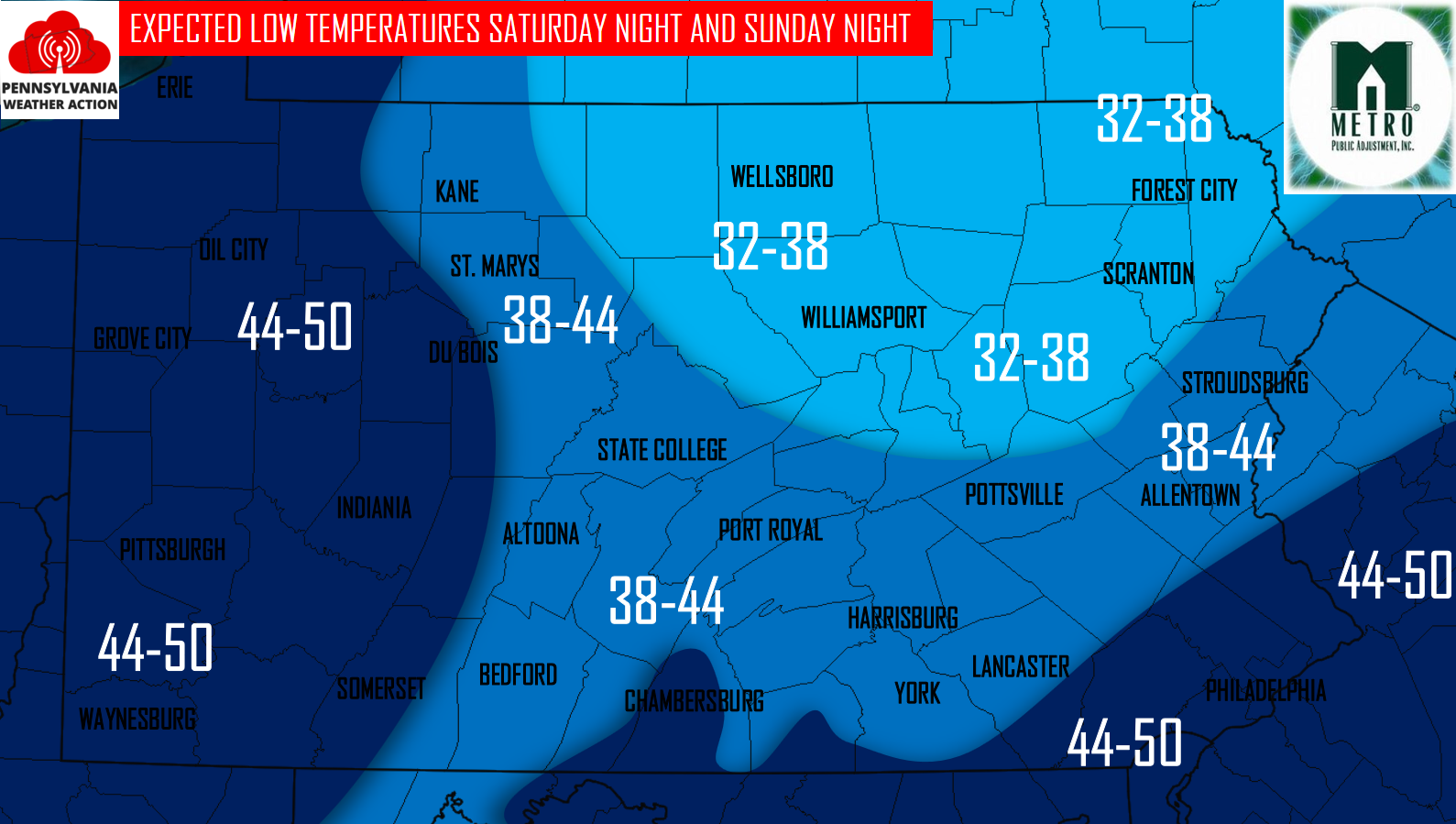 There is a possibility of some frost developing in locations in North-central and Northeastern PA.
High temperatures for the area beginning on Saturday and through early next week look to remain in the 60s for many areas, possibly upper 50s for some locations!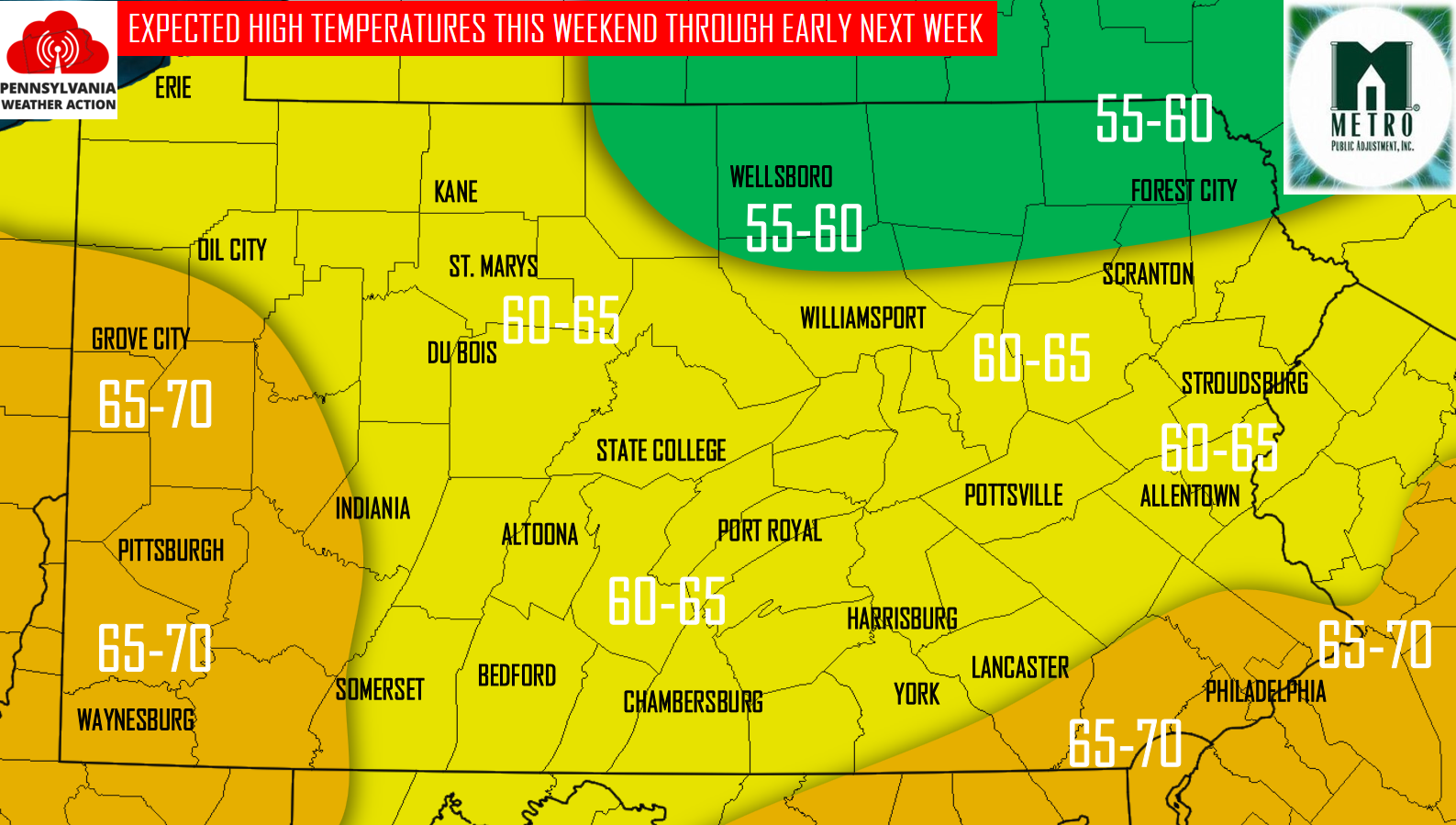 The rest of this month looks to remain near average temperature-wise. There are some signs that point to the warm air returning by October, but is too early to tell for sure. For now, enjoy the cooler weather that is coming up!