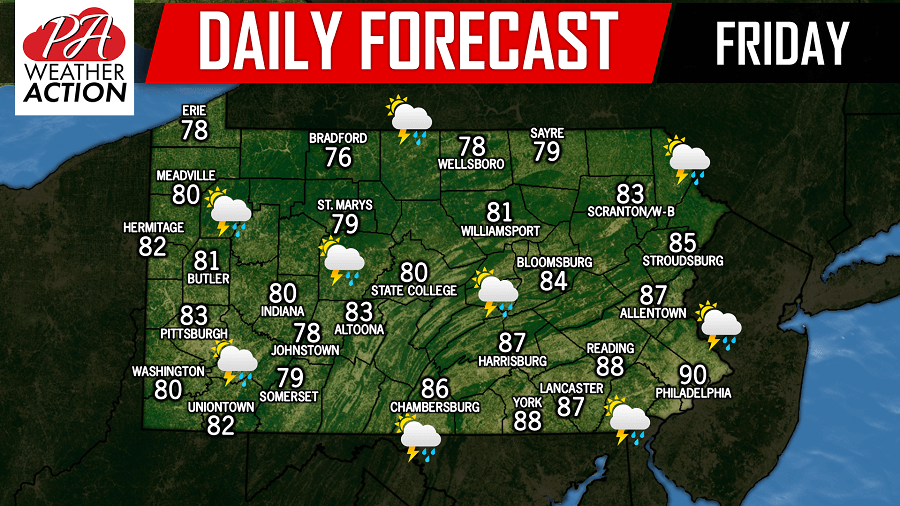 An average August day is expected with temperatures in the 70s and 80s and the chance of a few pop-up thunderstorms especially towards the afternoon and evening hours.
Below is a look at 8:00 PM this evening using the future radar to demonstrate the potential for these scattered storms: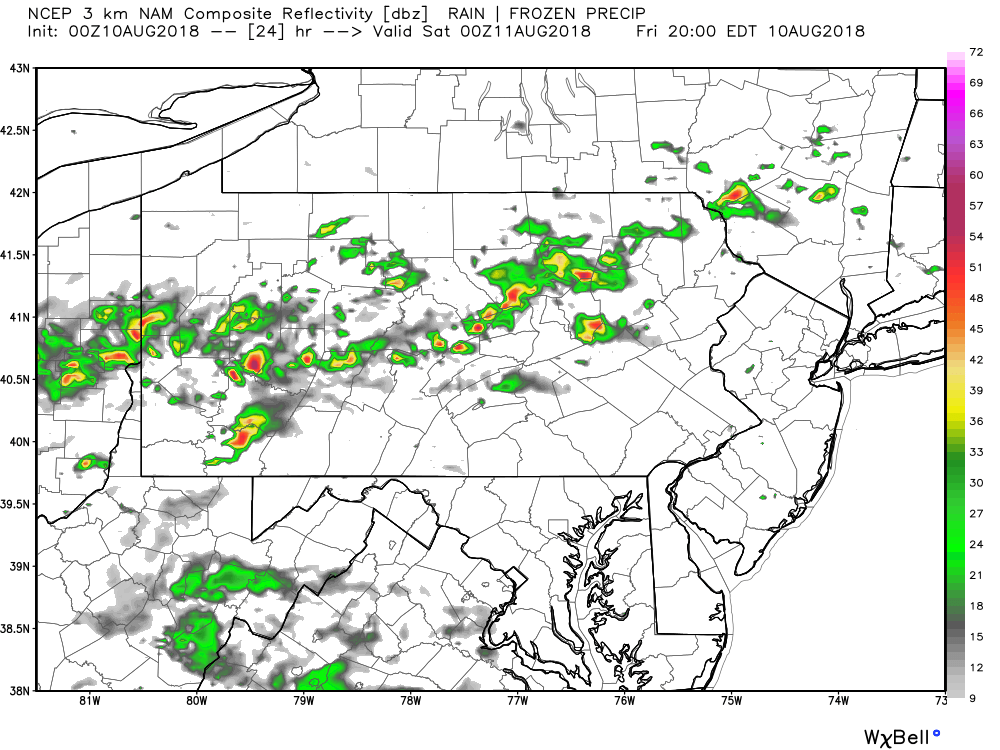 For the latest stay tuned to our Facebook page. Have a great Friday!