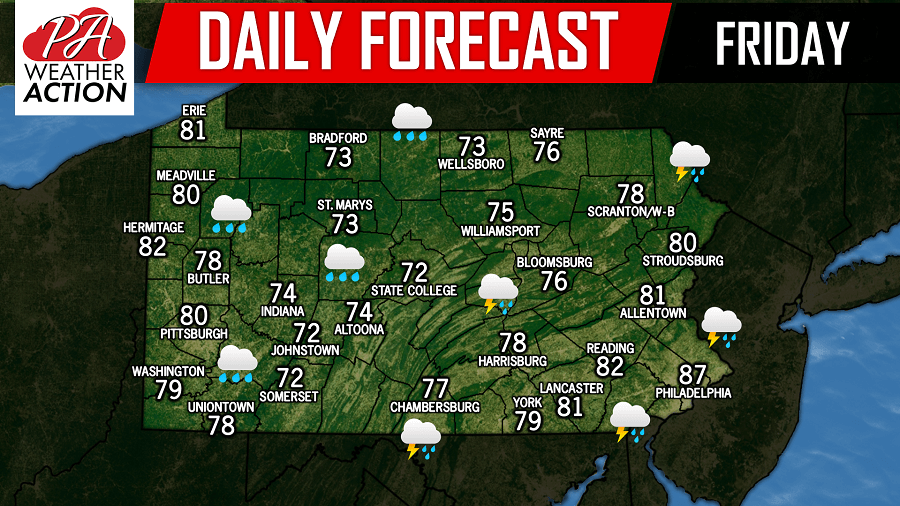 Once again a fairly dreary day is expected across much of the area today with temperatures in the 70s and 80s. A flash flood watch continues through the evening hours for areas in Central and Northeast Pennsylvania. An area of rain will likely develop over Central Pennsylvania this morning that could lead to the potential for heavy downpours. Below is a look at the future radar valid 10:00 AM: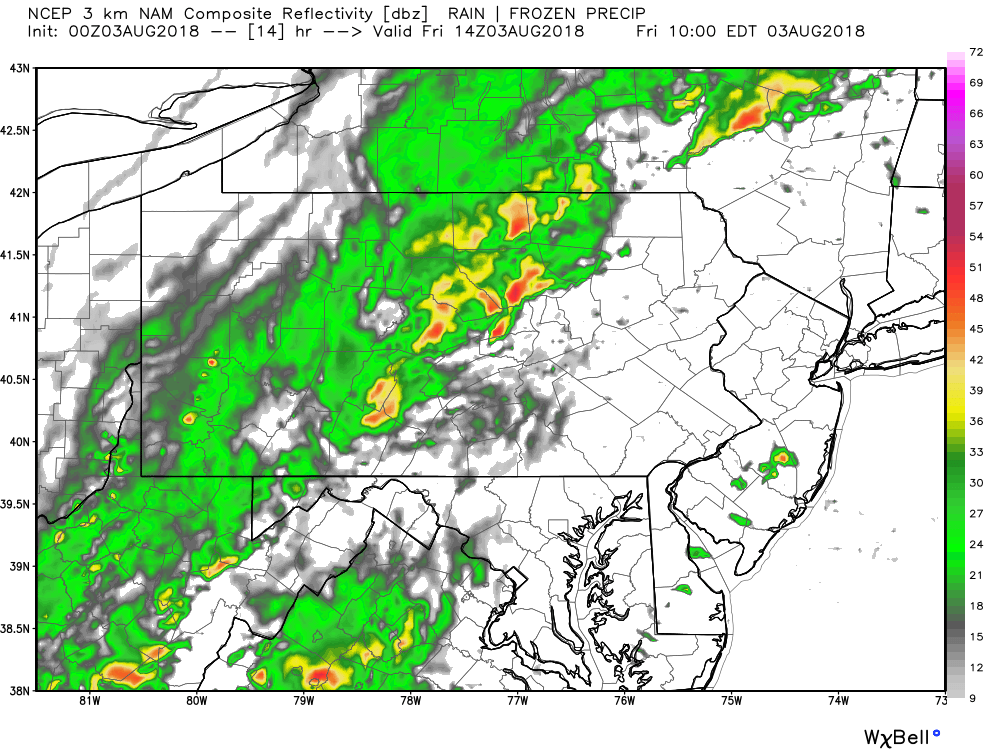 There is a MARGINAL RISK for severe weather today for the eastern half of Pennsylvania. As we move forward into the evening hours, thunderstorm cells will begin to develop. These cells do have the potential to turn severe, with the primary threat being damaging winds in excess of 60 MPH, along with flash flooding. Below is a look at 5:00 PM this evening: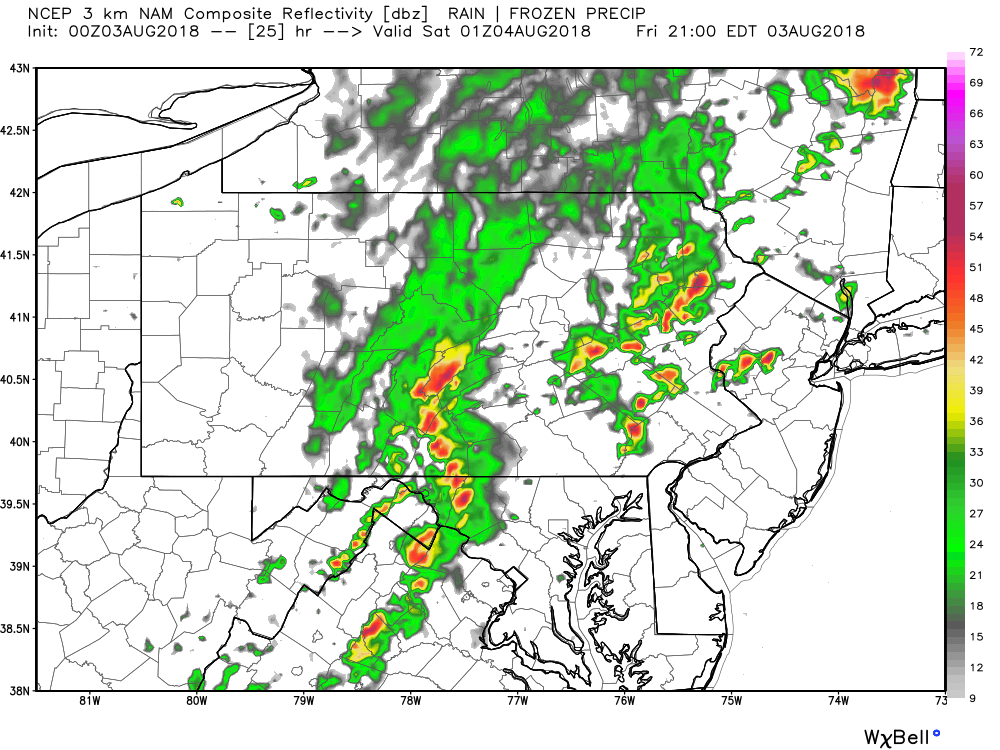 Stay tuned to our Facebook page for the latest updates, have a great Friday!