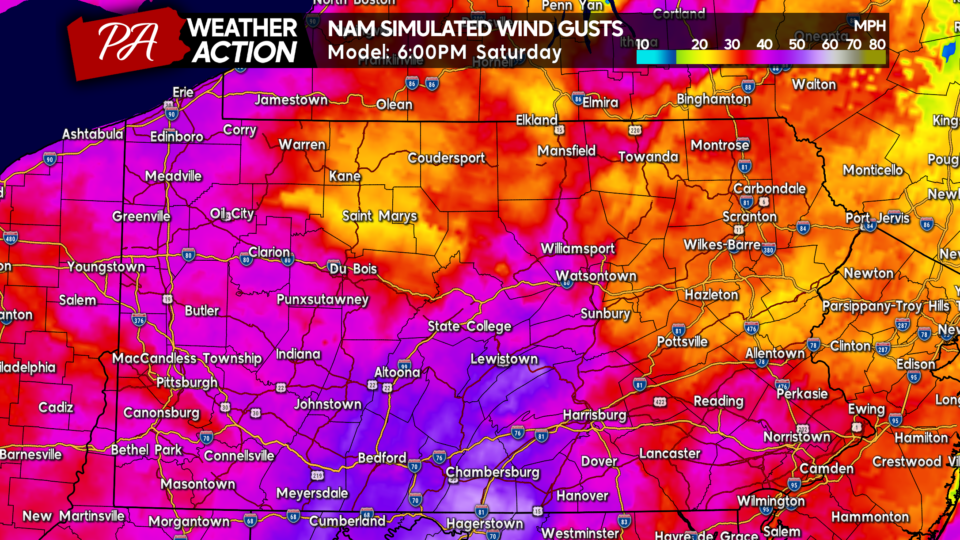 The seasons are changing, and Spring is known to be the windiest time of year! High Wind Watches are up across the southwest quarter of the state ahead of one of the most intense wind events in recent memory. Wind gusts of 45 – 55 mph are expected all around Pennsylvania as a line of heavy showers and thunderstorms pushes through Saturday, with gusts of 50 – 65 mph possible in Southern PA. Here are the current weather alerts across PA:
A warm front will make its way in today in the form of scattered showers, and will cause tonight's lows to only be in the 50s. Then on Saturday, high temperatures will be in the 60s and even 70s in Southern PA ahead of the cold front. Here's Saturday's forecast, not a bad day for a hike or even a lawn mowing if you monitor rain timing for your area, which we'll help you with in a second.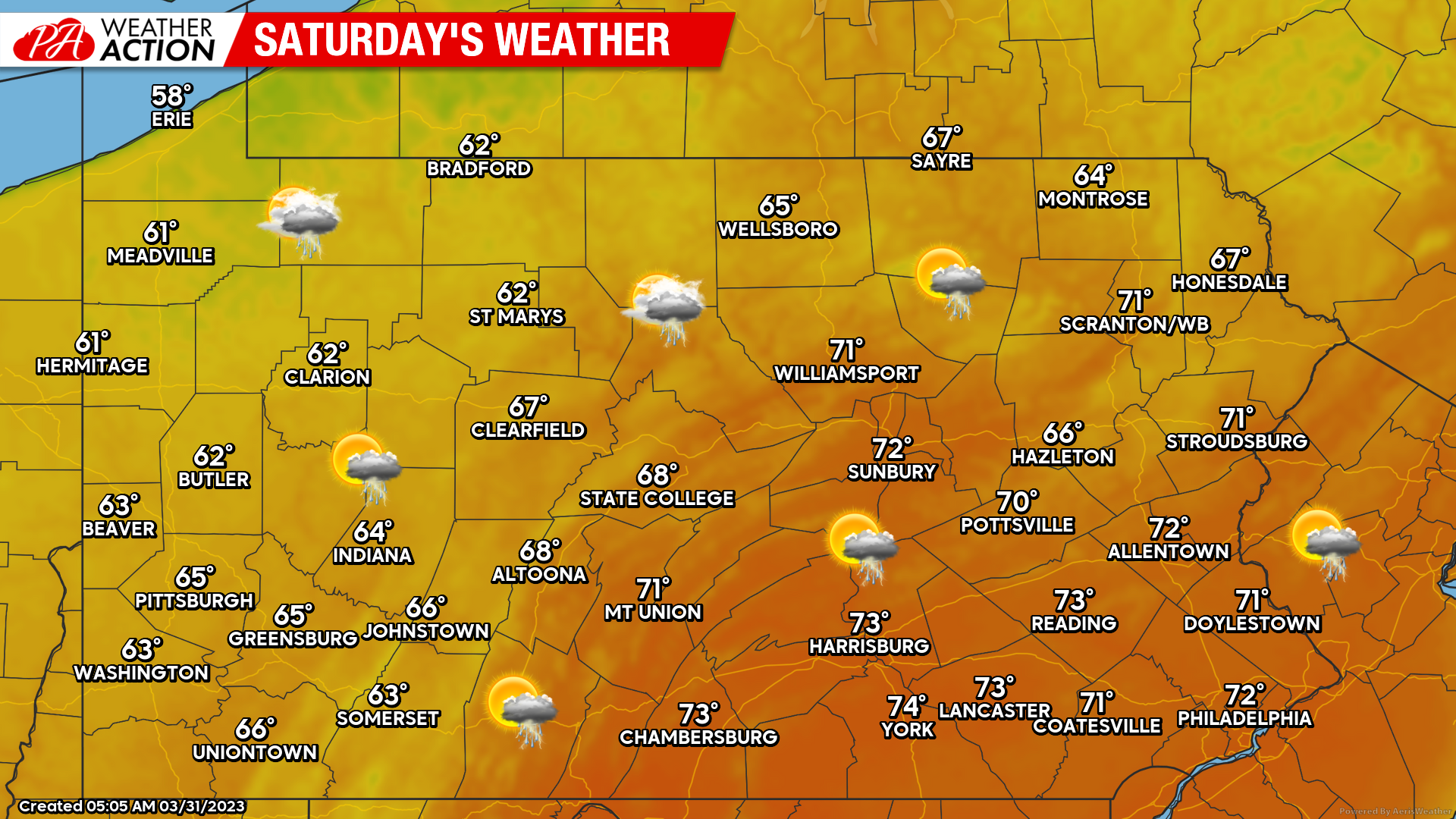 If you have outdoor activities planned for today or Saturday, view Hi-Res NAM future radar below for rain timing!
Winds will begin to gust 20 – 30 mph as soon as this afternoon, with gusts continually increasing tonight as well. By far, the strong wind gusts will be as the line of strong showers and storms move through Saturday. Let's take a look at wind gusts as that line pushes through.
By early Saturday afternoon, wind gusts will be blowing 40 – 55 mph in Western PA, with maximum gusts in Southwest PA of up to 65 mph. An isolated location may even exceed 70 mph, which will almost surely cause scattered power outages in places like Washington, Green, Fayette, Somerset, and Westmoreland Counties.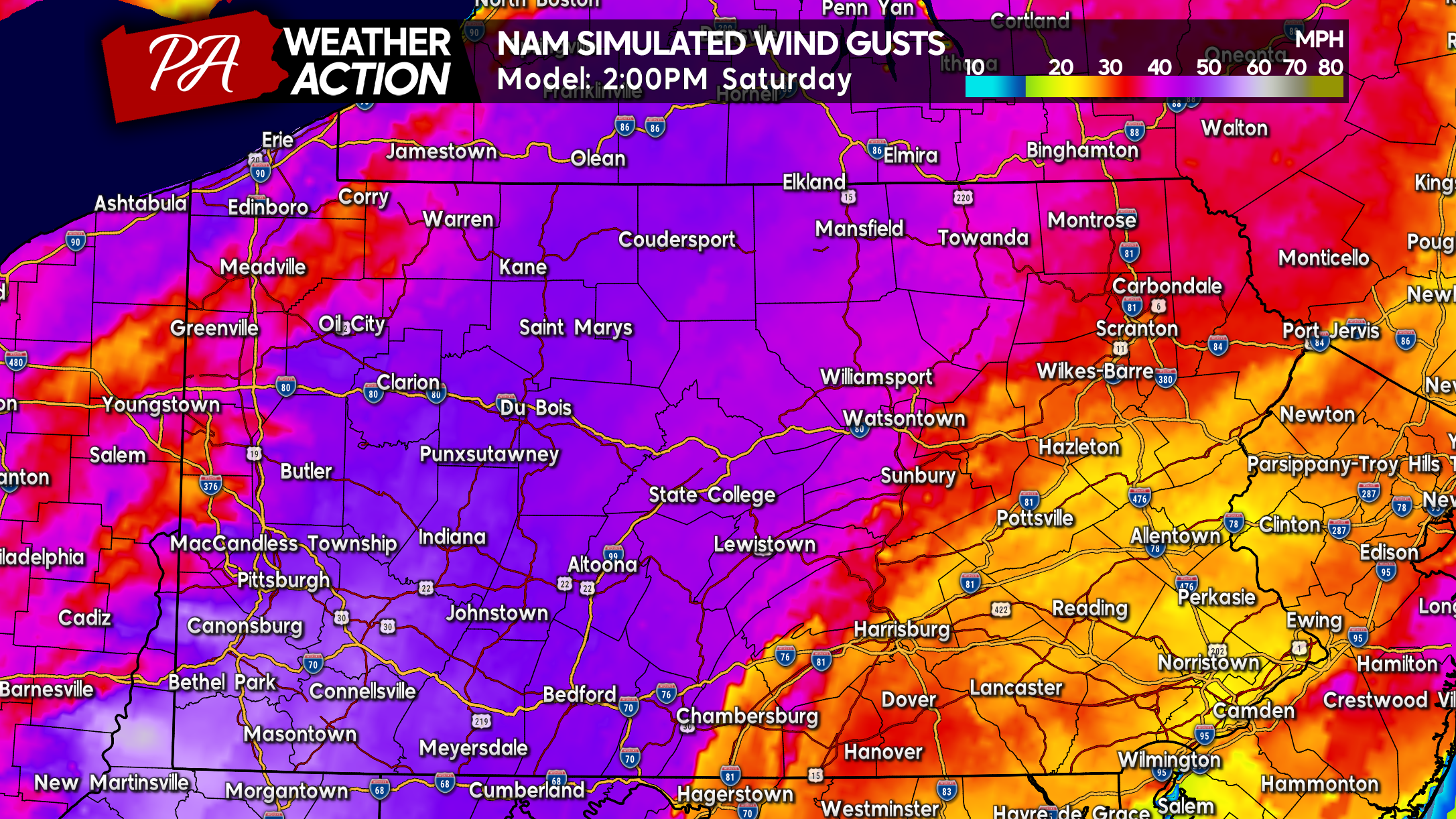 By late Saturday afternoon and early evening, around dinnertime, the line will reach Central PA with max gusts of 50 – 65 mph in South Central PA. Areas along the MD line are at greatest risk for power outages and wind damage. If you have outdoor furniture, umbrellas, decorations, etc. that may blow away and even become projectiles, bring them inside ASAP.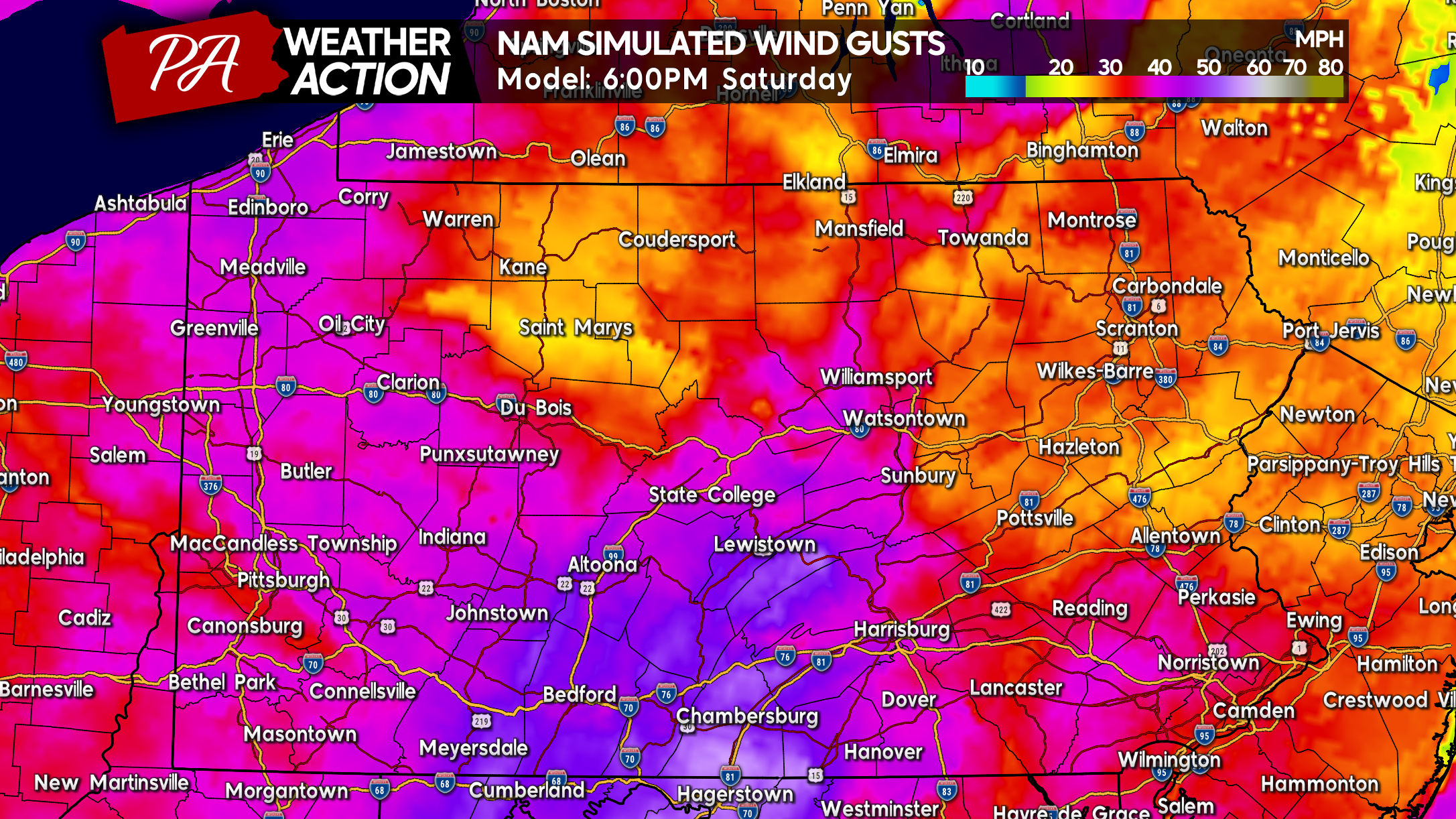 The line of showers and storms will actually look more impressive as it moves into Eastern PA mid Saturday evening, however wind gusts are expected to top out around 45 – 55 mph, which doesn't pose nearly as much of a risk to powerlines. Still, some isolated power outages are possible especially in southern tier counties.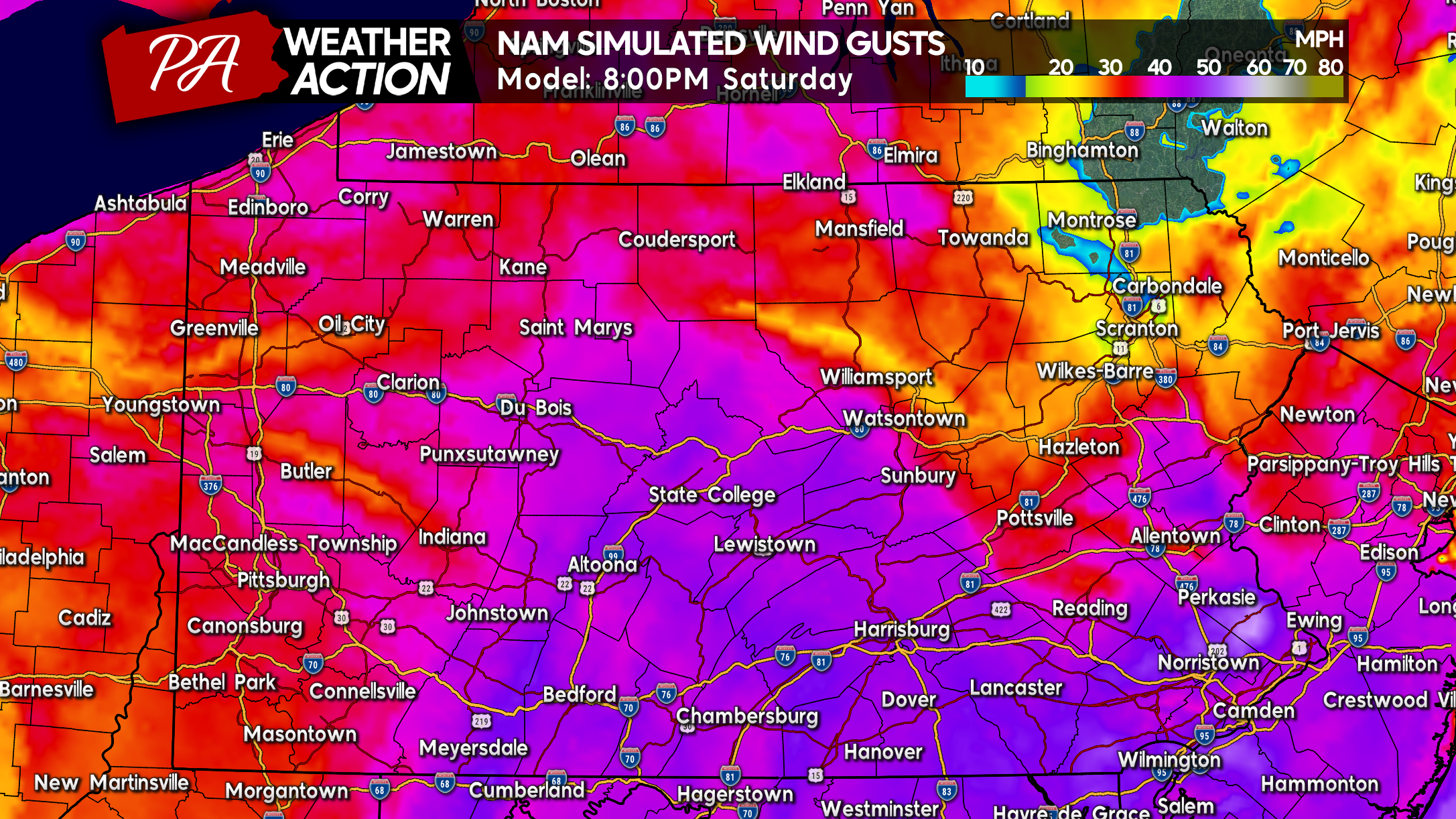 Winds will gradually weaken Saturday night, and fully diminish by Sunday afternoon.
Be sure to share this article with family and friends who may have outdoor items that will blow away in highs winds!
Tap here to get the best Pennsylvania weather app on the market! (In our opinion, of course!)
---
---