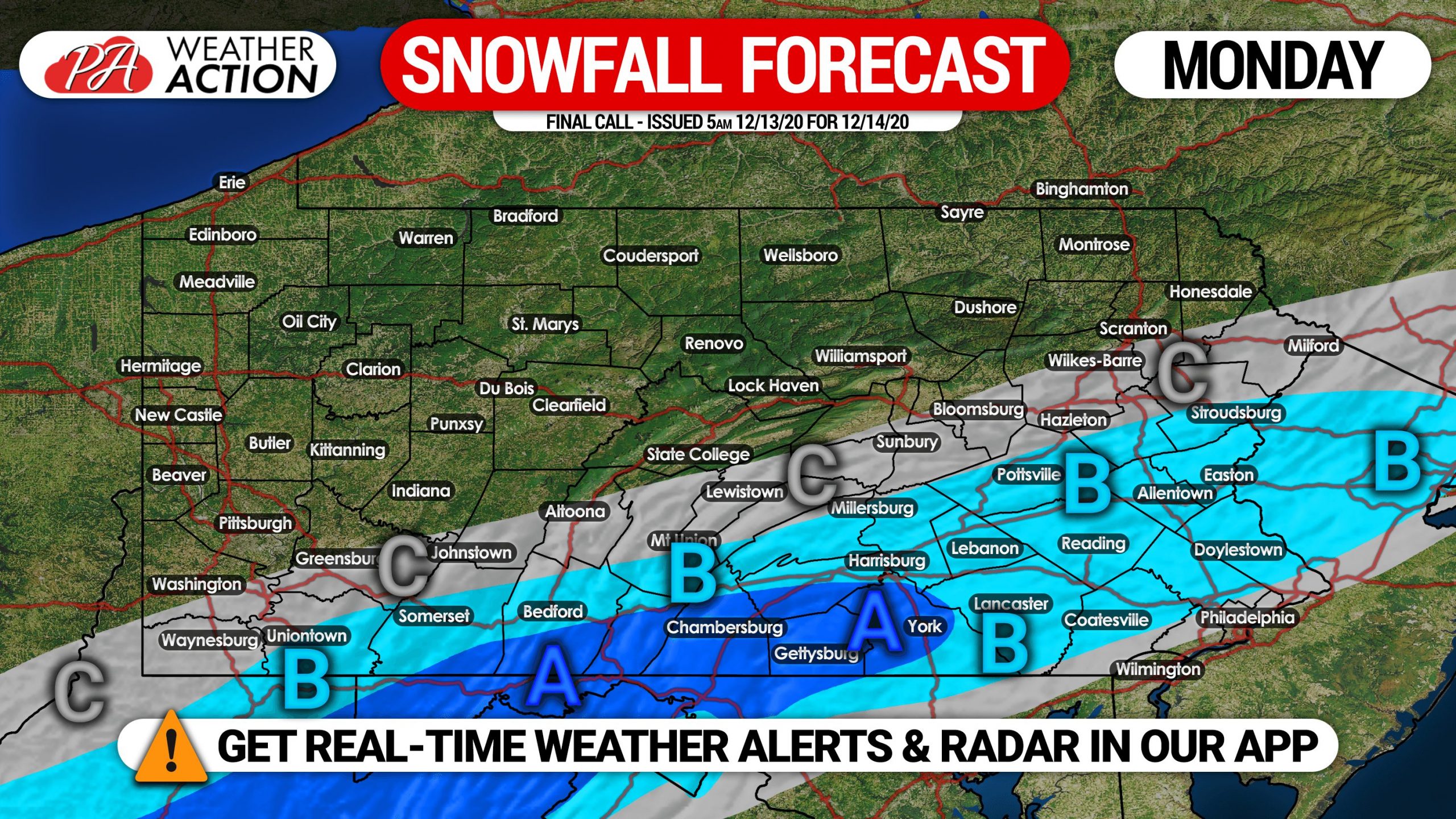 For many east of the mountains, Monday's minor snow event will be their first accumulating snow event of the season (on grass), and just a small taste of what's coming Wednesday. Precipitation for this event will arrive mid-Monday morning, possibly as rain before quickly changing to snow, besides near Philadelphia where all rain is likely. A period of moderate snow is then expected for a few hours before wrapping up by the early afternoon. Snow accumulations will be mainly on grass, and highest snow amounts will be above 1200 feet elevation.
Snow is likely to move into southern Pennsylvania around the morning rush on Monday. It may begin as rain closer to the Maryland border at lower elevations, but change to snow within an hour or so. Below is future radar for 7:00 AM Monday.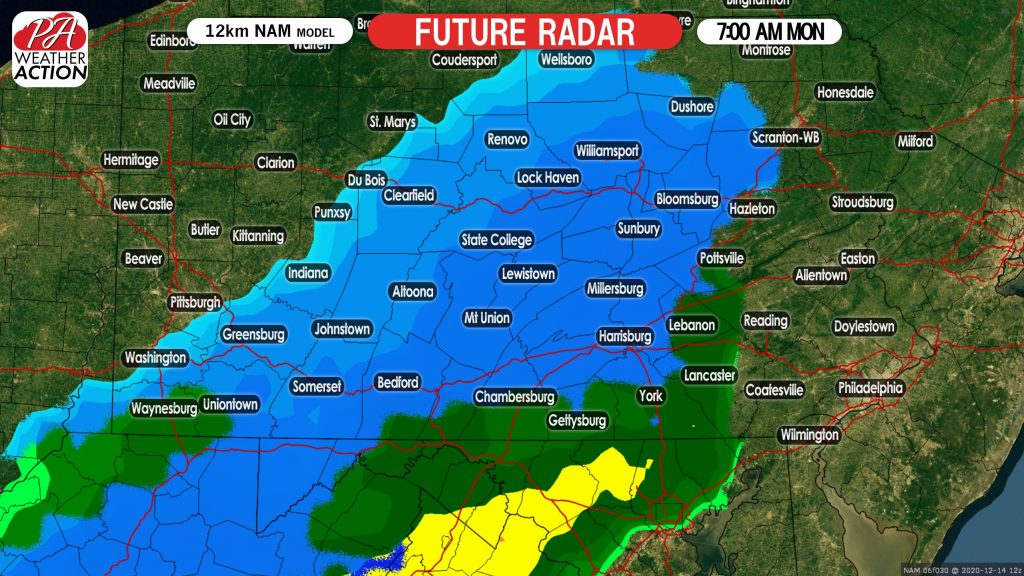 Snow will move east-northeast, reaching the Lehigh Valley by 9 or 10 AM Monday. Meanwhile, the Philadelphia area will likely just see rain. Here is future radar for 10:00 AM Monday.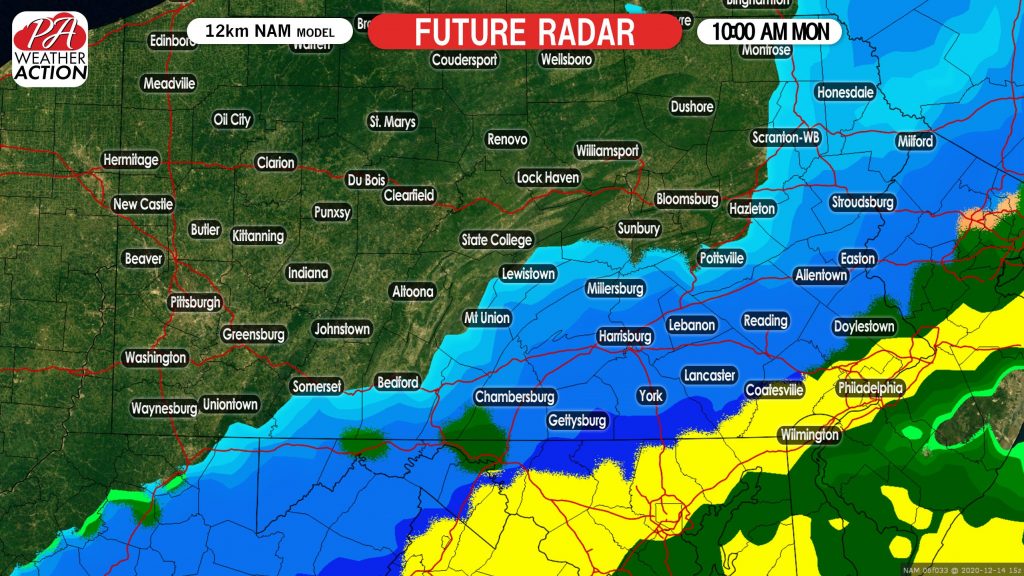 By 1:00 PM, we anticipate snow to be wrapping up in the Lehigh Valley and Lower Susquehanna Valley. Below is future radar for 1:00 PM Monday.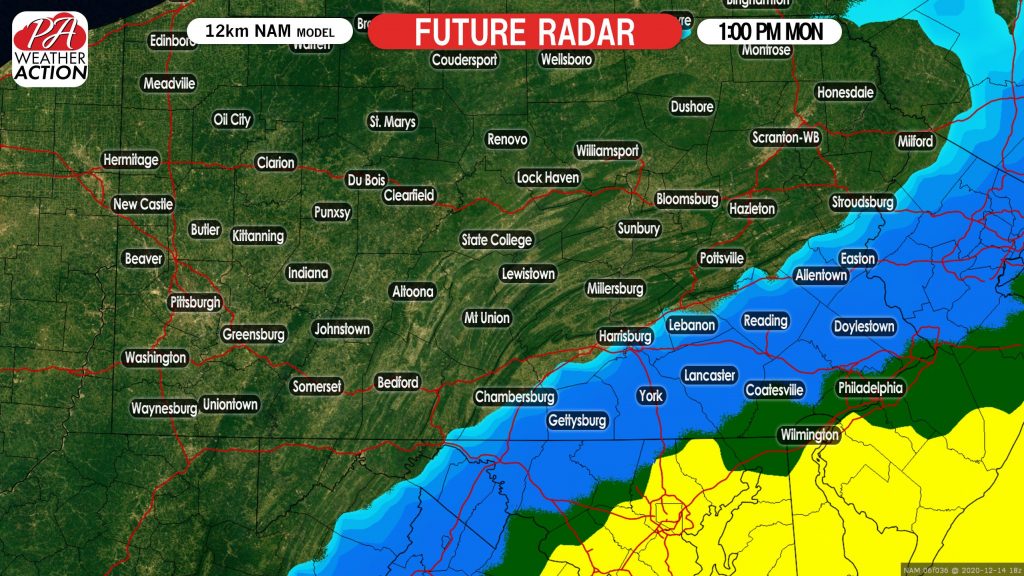 FINAL CALL SNOWFALL FORECAST FOR MONDAY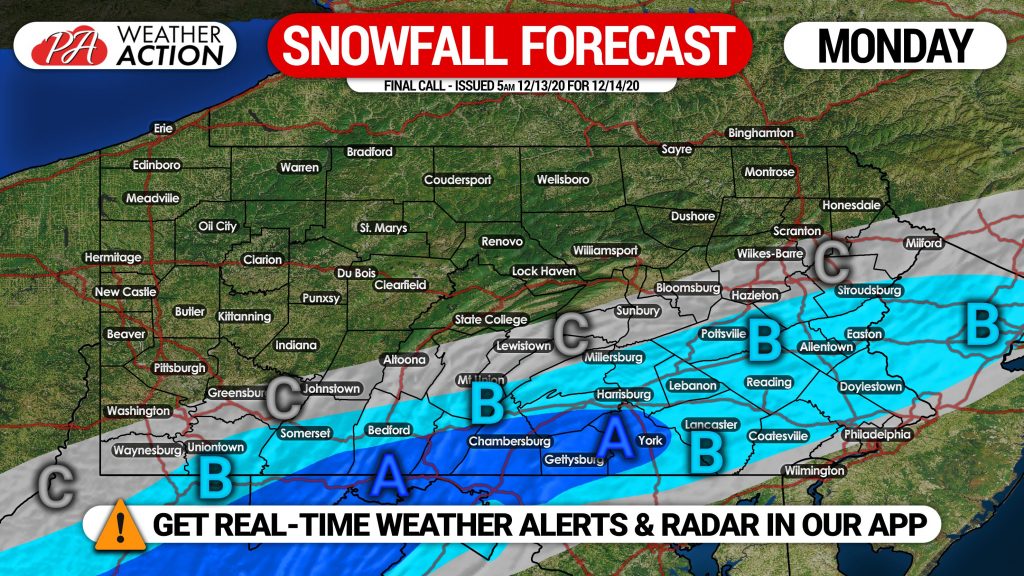 Area A: Snowfall accumulation of 2 – 3″ expected on grass, with up to 4″ possible above 1200 feet elevation.
Area B: Snowfall accumulation of 1 – 2″ anticipated on grass.
Area C: Snowfall accumulation of a coating to 1″ expected on grass.
Our First Call Snowfall Forecast for Wednesday's Major Winter Storm will be posted late this afternoon, stay tuned!
---
---