Light to occasionally moderate snow will fall generally across the northern half of the state Sunday evening. Precipitation will then end from west to east early Monday morning. However, latest trends on some model guidance suggest a period of moderate snow is possible near the I-78 corridor Monday morning. We will monitor that trend, and right now I'd give that about a 40% chance.
Here is future radar from the 3km NAM model.
Final Call Snowfall Forecast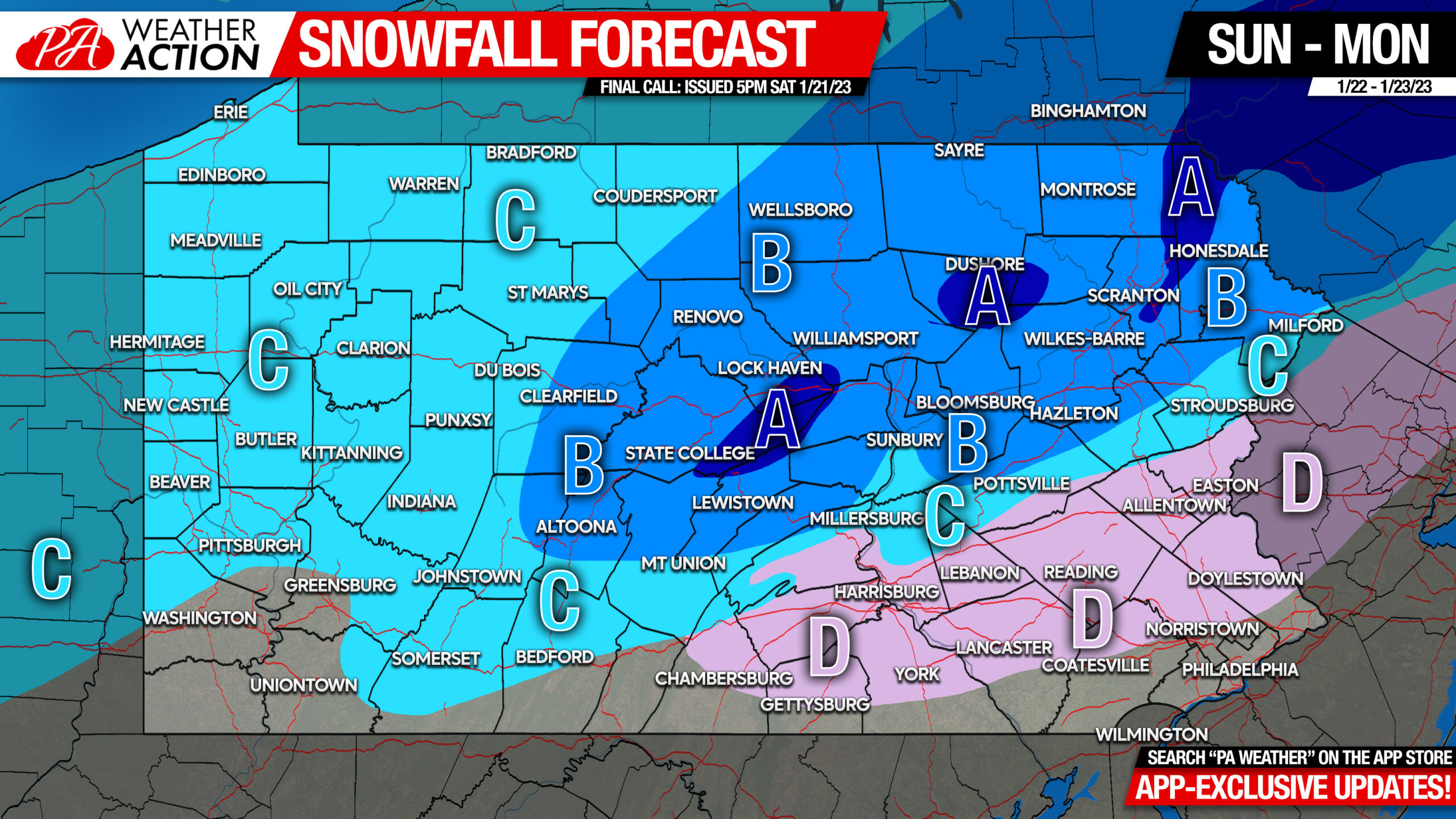 Area A: Snowfall accumulation of 3 – 5″ expected. Slushy conditions on roadways likely.
Area B: Snowfall accumulation of 2 – 3″ expected. Slushy conditions on roadways likely on mountain tops, wet in valleys.
Area C: Snowfall accumulation of 1 – 2″ expected.
Area D: A 40% chance of snow Monday morning, with 1-2″ possible in higher elevations, less than 1″ in valleys. Still watching this, stay tuned to our facebook page.
---
We are still watching Wednesday for the potential of a statewide light to moderate event, with a first call coming Monday. Once again though, with such marginal surface temperatures, road impacts probably won't be too significant unless models increase precipitation rates. Stay tuned though, could be a widespread 2-5″ type event. Not the big storm many of you are looking for, but it's something.