Another winter storm is on the way, even though many of you in Southern PA are probably wondering what I mean by "another". This winter season has produced hardly any snow south of I-78, meanwhile less than 200 miles away in Albany, NY, they're actually having an average snow season in an area that doesn't get any lake effect. Here in PA, and specifically Southern PA, we've just been too far southeast for the snow the season. But that isn't completely surprising given a third year La Nina winter. The good news is, next winter we will probably see a weak El Nino, which is the best phase for snow-lovers in Southern PA. Anyways, I do think early February will throw a bone to the snow-starved in Southern PA.
Back to this event. All of us, except maybe Philadelphia, will see a period of snow Wednesday morning or afternoon before changing to sleet, and then rain before the cold front comes through. What makes this forecast complicated is that while some models have a large band of snow pushing in Wednesday morning, others have a narrow band with many areas, especially in Southern PA, missing it, and then only seeing an hour or two of snow before changing over. Certainly be sure to come back here for the final call.
Storm Timing
Snow will move in from west to east mid-Wednesday morning, the morning commute should be fine. Areas around I-80 have the highest chance of seeing the narrow band of snow, if it does come in narrow. Southern PA may not see first flakes until late Wednesday morning. Below is the Euro model for 9am Wednesday.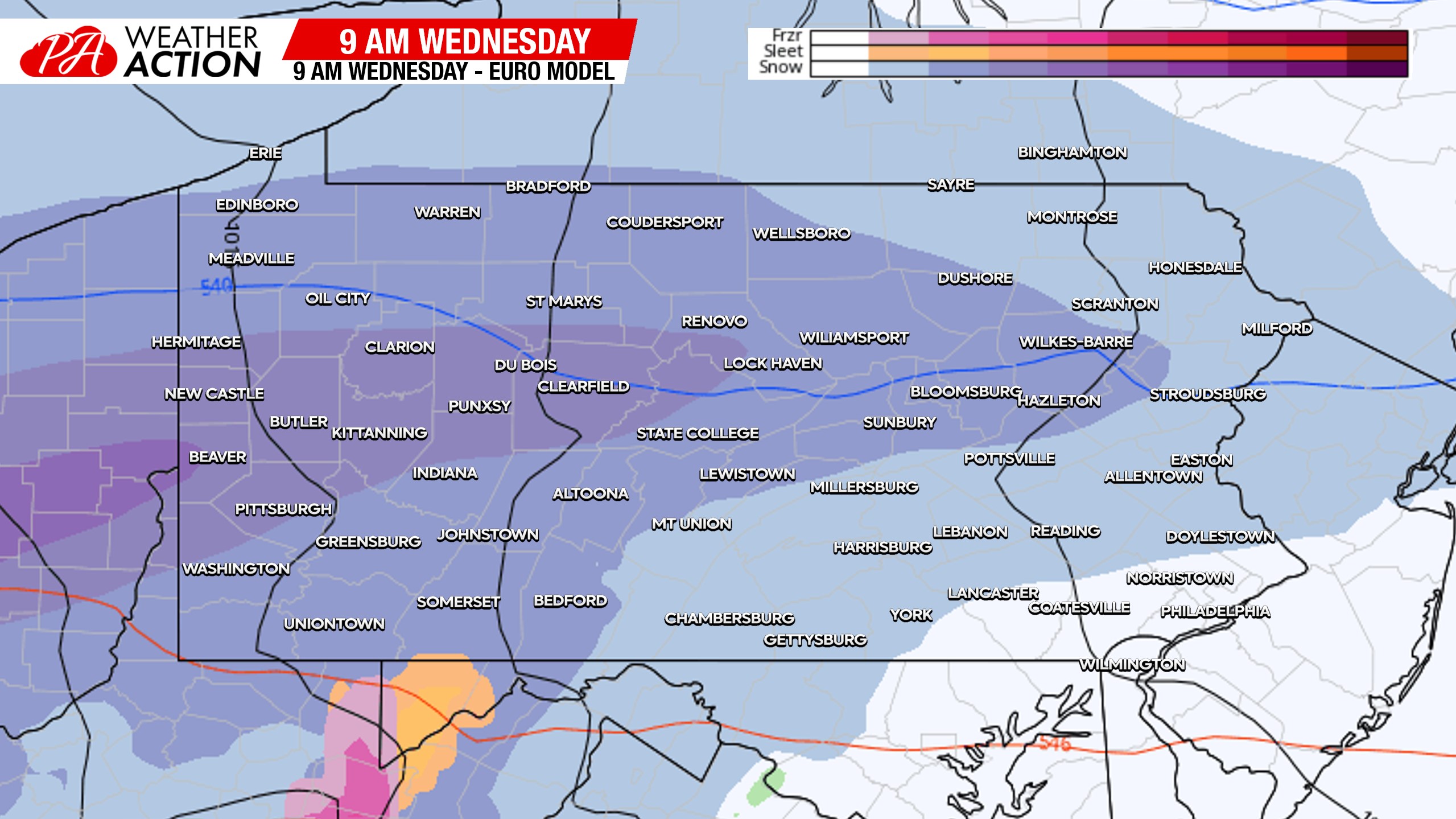 Snow will overspread much of the state by lunchtime Wednesday, with areas south of Pittsburgh likely changing to rain. The north Philadelphia suburbs may start as a brief period of snow during this time as well. Below is the Euro model for 12:00pm Wednesday.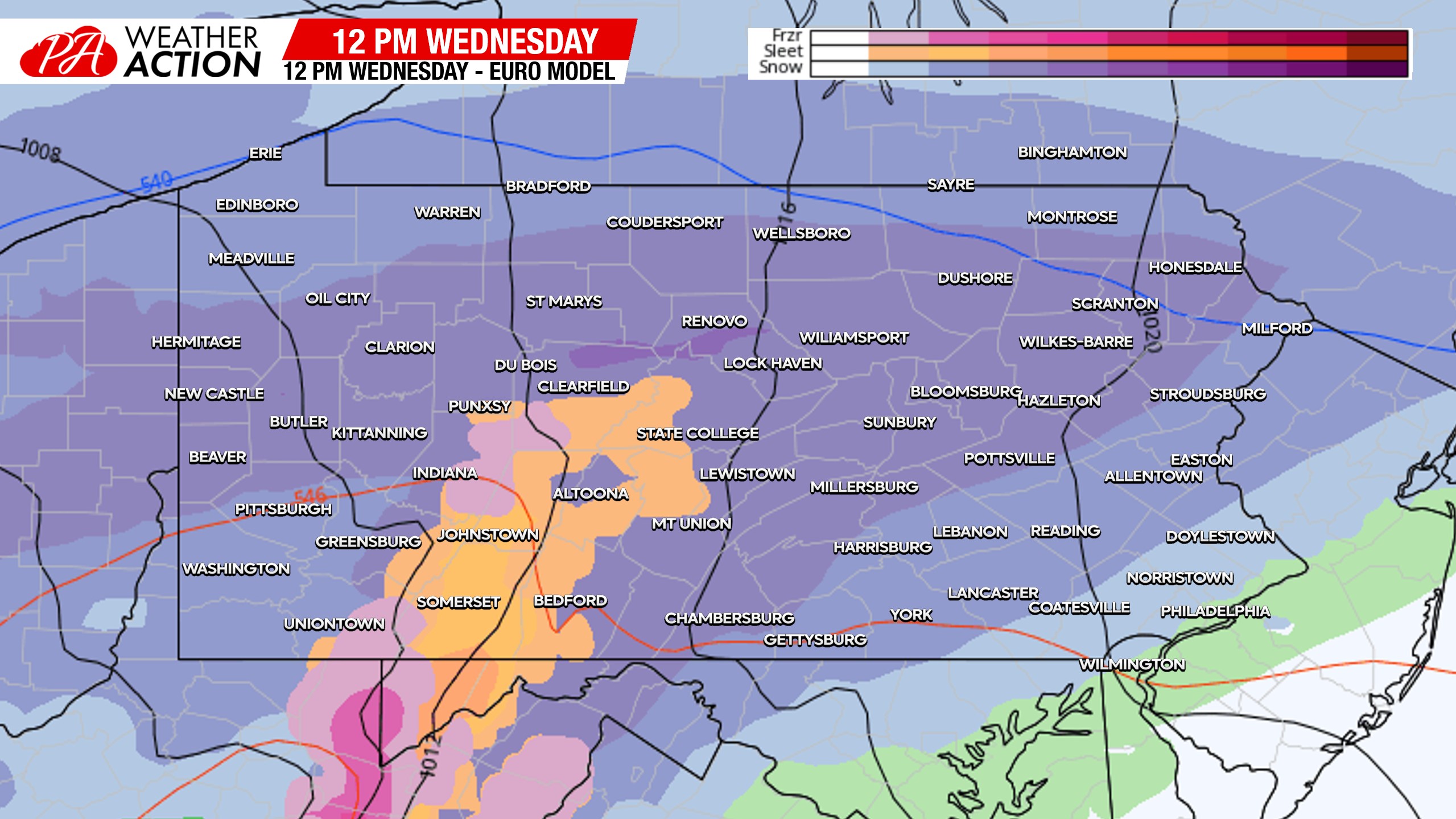 Southern PA will change from snow to sleet in the early afternoon hours of Wednesday from south to north, followed by a change to rain. This isn't technically a future radar, and in reality, the rain/snow line will likely be near I-78 in Eastern PA, I-76 in Central PA, and I-80 in Western PA by 3pm Wednesday.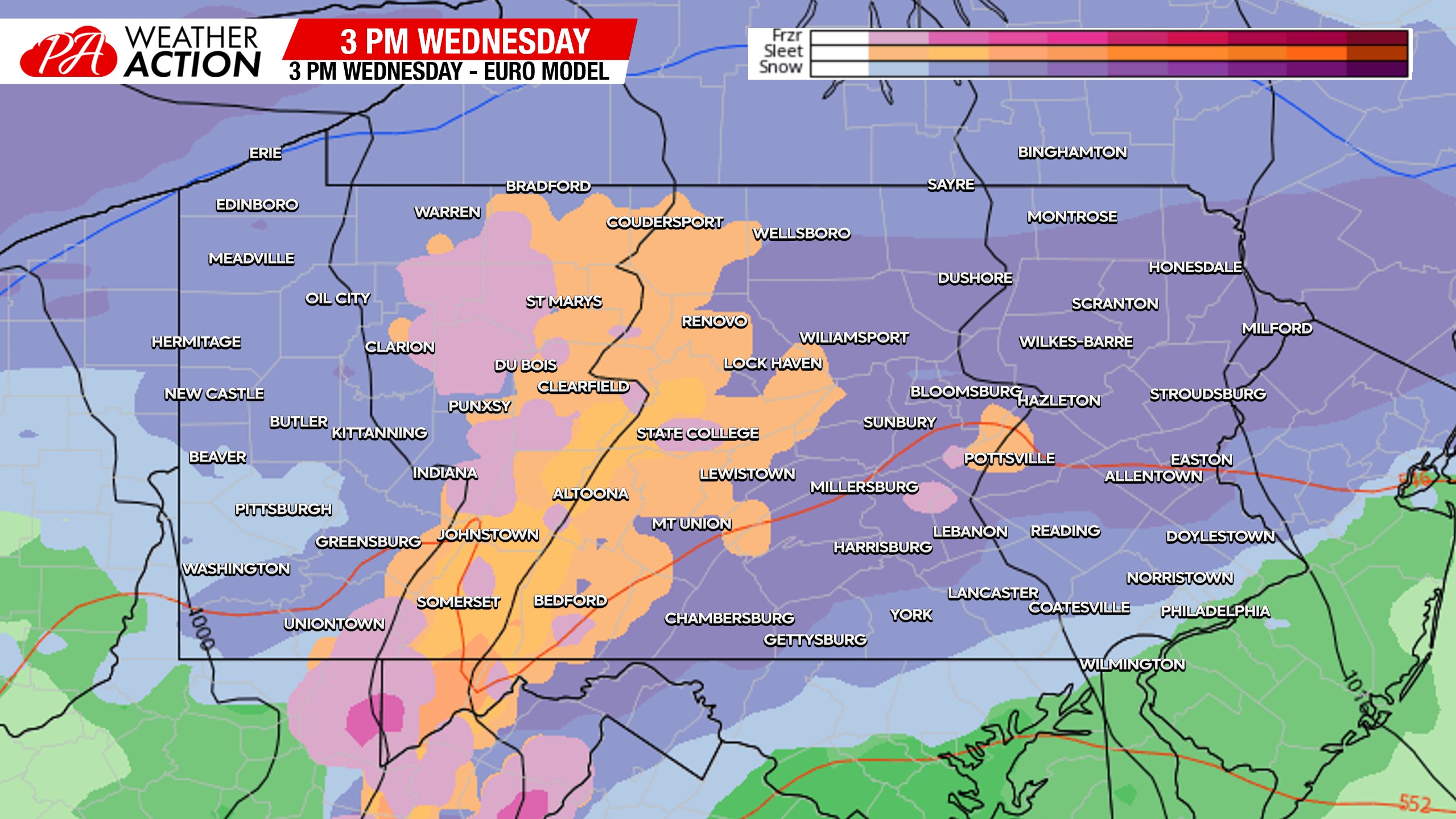 By 6pm Wednesday, only our northern-tier counties bordering NY will be hanging onto snow, while the rest of us is seeing plain rain.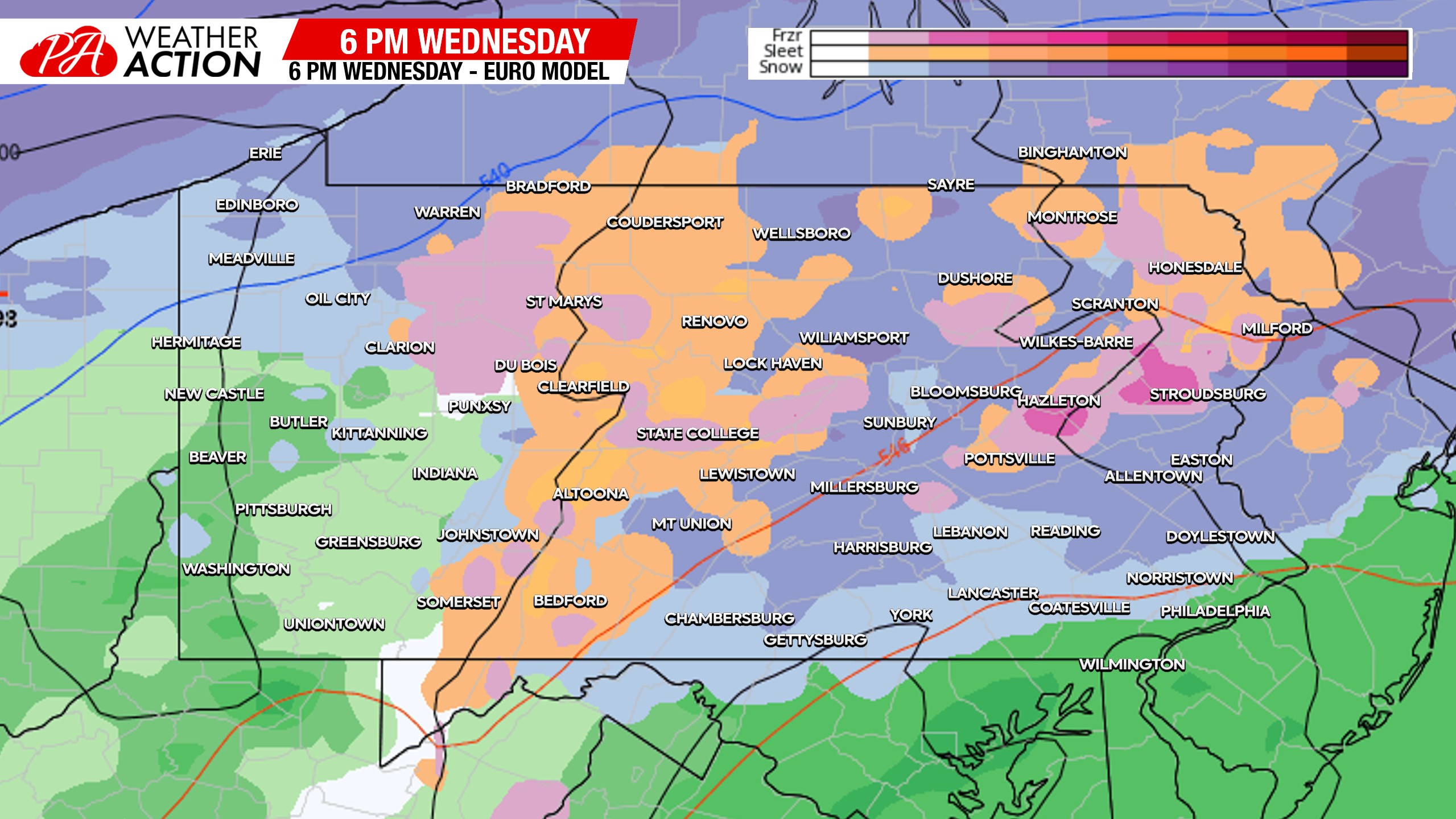 First Call Snowfall Forecast for Wednesday's Winter Storm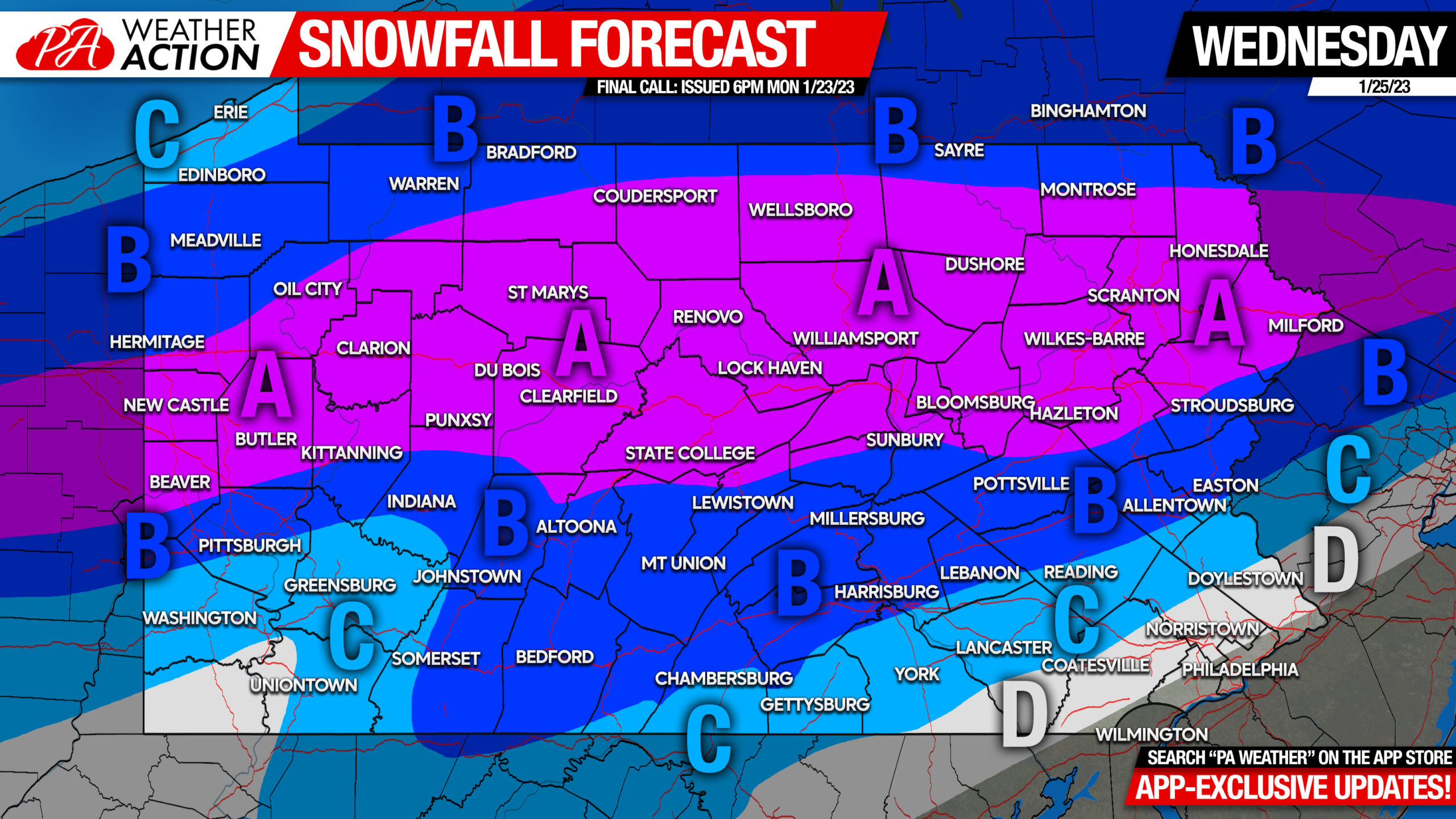 Click Here for Amounts Map (Business Use OK, Please Do Not Edit Image)
Area A: Snowfall accumulation of 4 – 7″ expected. Snow-covered roads expected late Wednesday morning through Wednesday evening.
Area B: Snowfall accumulation of 2 – 4″ expected. Slushy travel expected late Wednesday morning through Wednesday afternoon.
Area C: Snowfall accumulation of 1 – 2″ expected. Roads should be alright due to warm surface temperatures (above 32 degrees).
Area D: Snowfall accumulation of less than 1″ expected.
Tuesday's final call may feature a sharper cutoff of snow amounts on the southern edge, definitely be sure to return for that.
Don't forget to share this article with family and friends who will be out and about Wednesday, as things will get dicey in many areas.
If you'd really like to dive into the models with us and be aware of the latest model trends and even some early storm tracking, check out the Models page in our app. A week trial is available, then it's under $2 a month. Tap the image below if you're interested.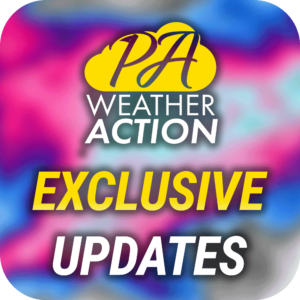 ---
---