We are tracking a strong storm system that will develop just off the eastern coast of Florida and will take a track northward over the next couple of days. Depending how close the low pressure gets to the coast will determine how much snowfall Pennsylvania receives, specifically Eastern areas of the state.
There is no doubt in our mind that this will be a massive storm system. If this were the summer time, this would be equivalent to a tropical storm or low-end hurricane. Very impressive for this time of year. However, just because it is a massive storm system, does not mean big snow totals. Because of the track it is taking, we expect far Eastern Pennsylvania counties to only get brushed by this system. With greater impacts as you head closer to the coast.
Below is the latest GFS valid 1:00 Thursday morning. The black arrow indicates what path we anticipate the low pressure to take. If the low pressure ends up taking the red path, this would lead to widespread significant snowfall for Eastern Pennsylvania into New Jersey. That is not a large difference between paths, roughly about 100 miles. We are not ruling the red arrow track out yet, but it is not likely at this time.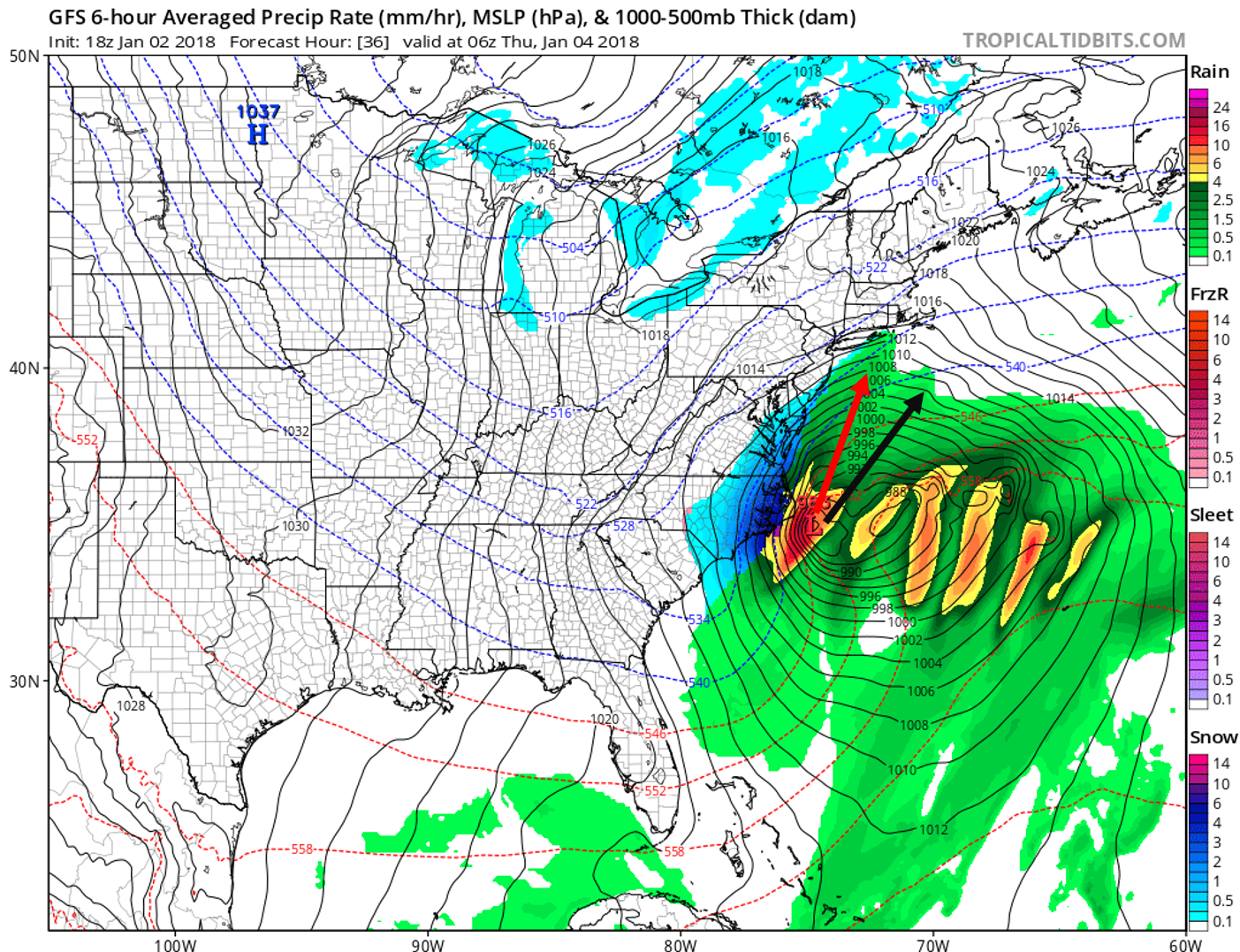 Moving the GFS along to 1:00 Thursday afternoon, this run throws some light snowfall all the way back towards Central PA even while taking the farther east track. This particular run is more aggressive the most guidance we look at.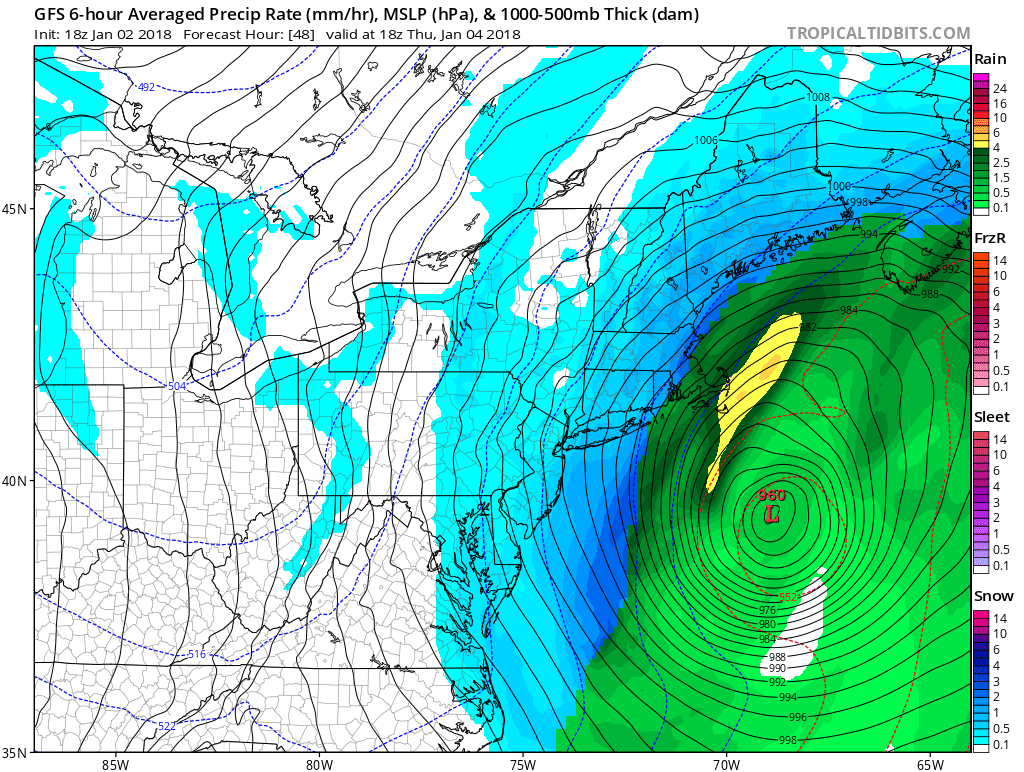 SNOWFALL FORECAST FOR THURSDAY'S COASTAL STORM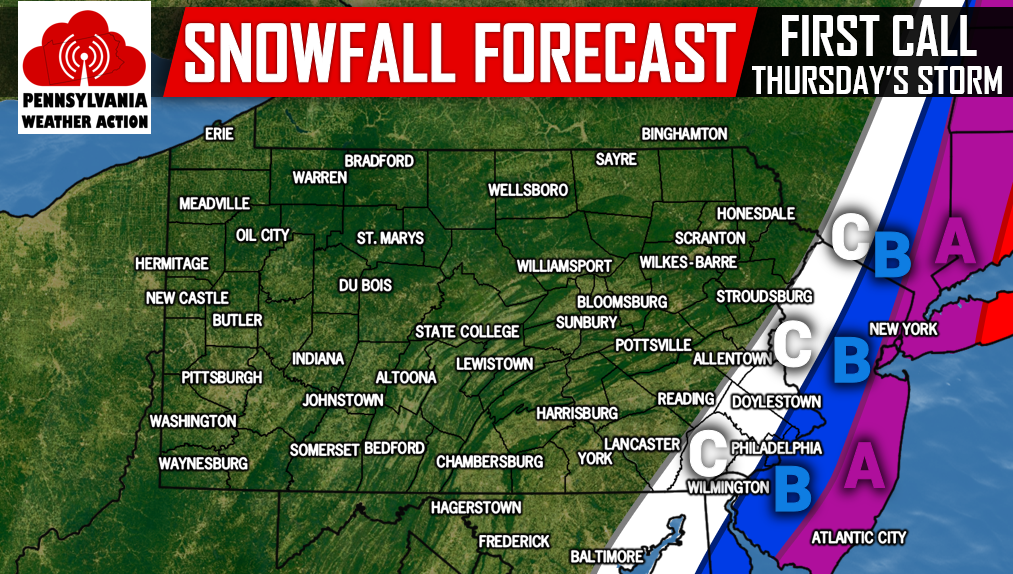 Area A: 3-6″ of snow is expected. Significant coastal beach erosion is also expected.
Area B: 1-3″ of snow is expected.
Area C: A coating to 1 inch of snow is expected.
For more updates regarding this storm and the brutal cold for the end of the week, like our Facebook page by clicking here>>>Pennsylvania Weather Action's Facebook Page
Download our app today to stay ahead of the upcoming weather>>>Click here to download our app!
Share the forecast with your family and friends in Philly to NYC using the button below!