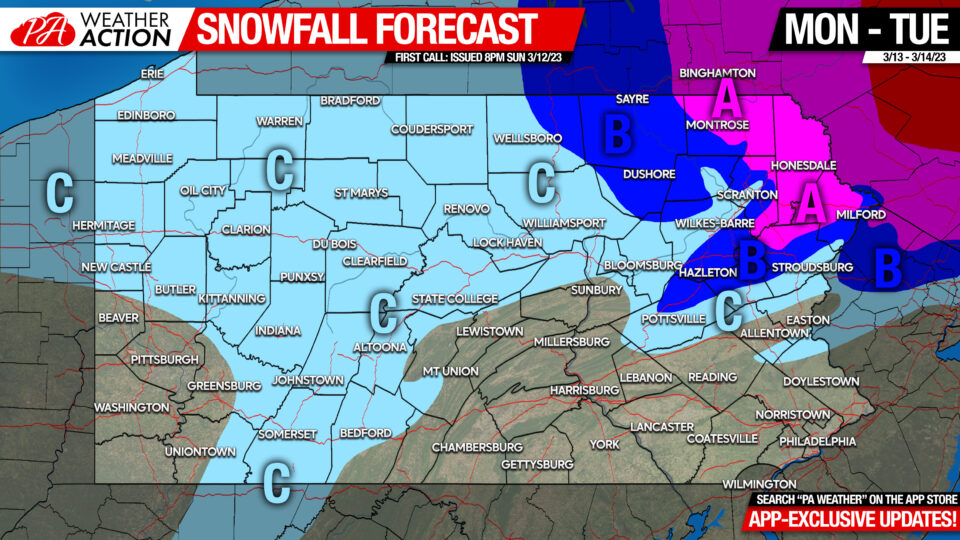 A major winter storm will impact the Northeast early this week as a coastal low rapidly intensifies off the coast. Snowfall amounts of 20 – 30″ are probable across the higher elevations of New England and Upstate NY, with 10 – 20″ in the medium to lower elevations. However, the theme this winter has been for Pennsylvania to nearly miss on anything that comes close, which will be the case here as well.
Global models and mesoscale (short range, higher resolution) models are still trying to iron out the details with the coastal low pressure. Minor details make massive differences for areas on the edges, like Northeast PA. As a result, expect more volatility with forecasts.
Snow will begin in far Northeast PA late Monday afternoon and continue into the evening and into Monday night. The western edge of the snow will be very sharp, and will very slowly move west early Tuesday morning. By mid Tuesday morning, moderate snow is expected to be falling in all of Northeast PA. Snow will begin to decrease in intensity by mid Tuesday afternoon, shutting off from southwest to northeast.
First Call Snowfall Forecast for Monday – Tuesday's Winter Storm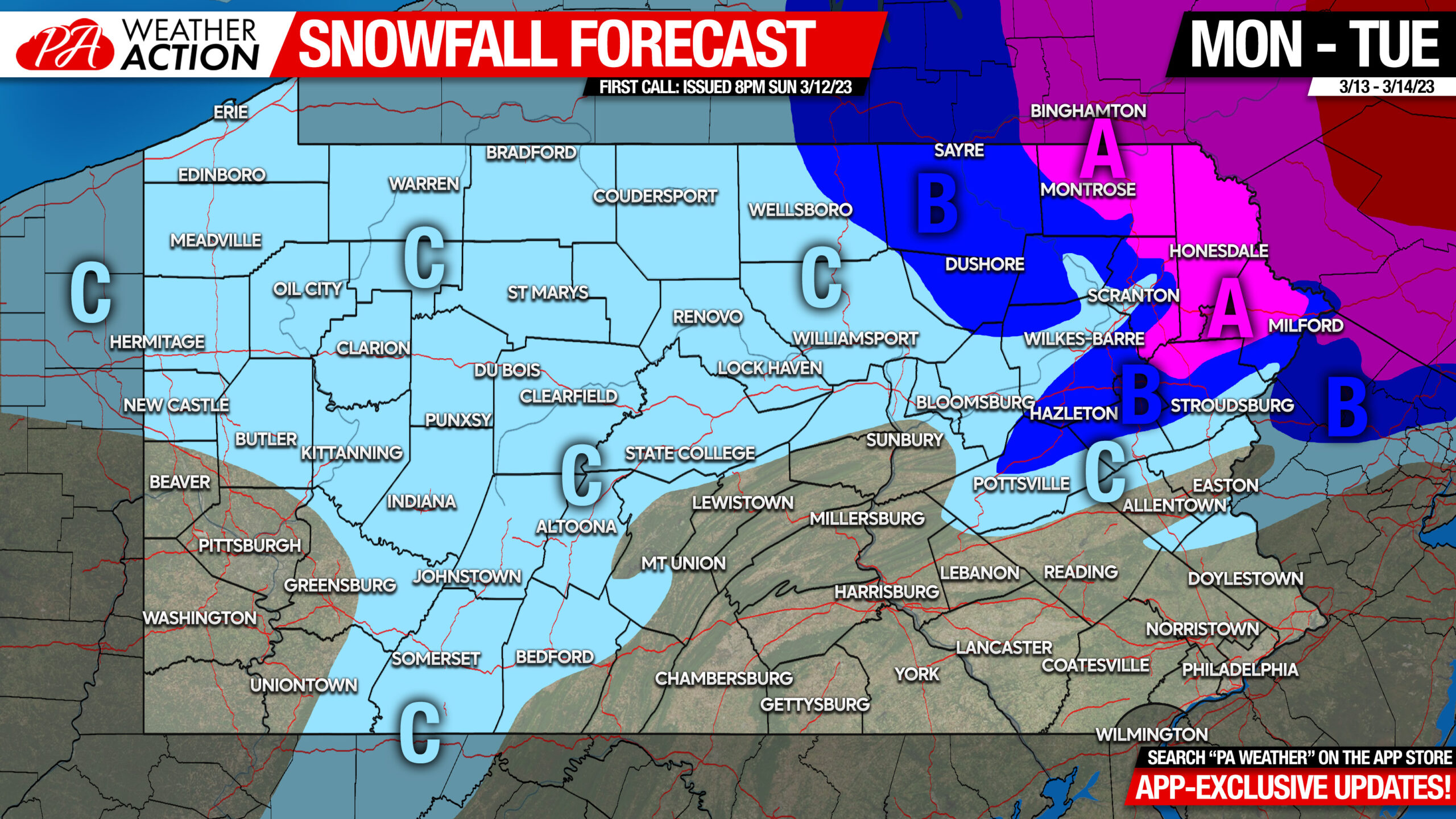 Area A: Snowfall accumulation of 6 – 10″ expected. Difficult travel likely late Monday afternoon through late Tuesday afternoon.
Area B: Snowfall accumulation of 3 – 6″ expected. Difficult travel likely late Monday evening through mid Tuesday afternoon.
Area C: Snowfall accumulation of 1 – 3″ expected.
As mentioned earlier, this forecast is still subject to change, but I wouldn't put all my eggs into the basket of the American short range models that are known to completely fold in one run. Those models are the sole source of the forecasts calling for twice as much as us.
We will have a final call if needed late Monday morning.
---
---