Models have trended precipitation slightly weaker over the past 24 hours, most pronounced across Southern Pennsylvania. With temperatures above freezing, snowfall rates make all the difference especially in March with a daytime event. As a result, lesser snowfall amounts are expected across the board. Rain is actually likely for much of the event in the low elevations of Southern PA.
In addition, with blocking slightly weaker, the snow bands from the coastal will now be farther northeast. So instead of the Lehigh Valley, it's now more so the Poconos and into the Lower Hudson Valley.
Below is the latest 3KM NAM radar simulation for the storm.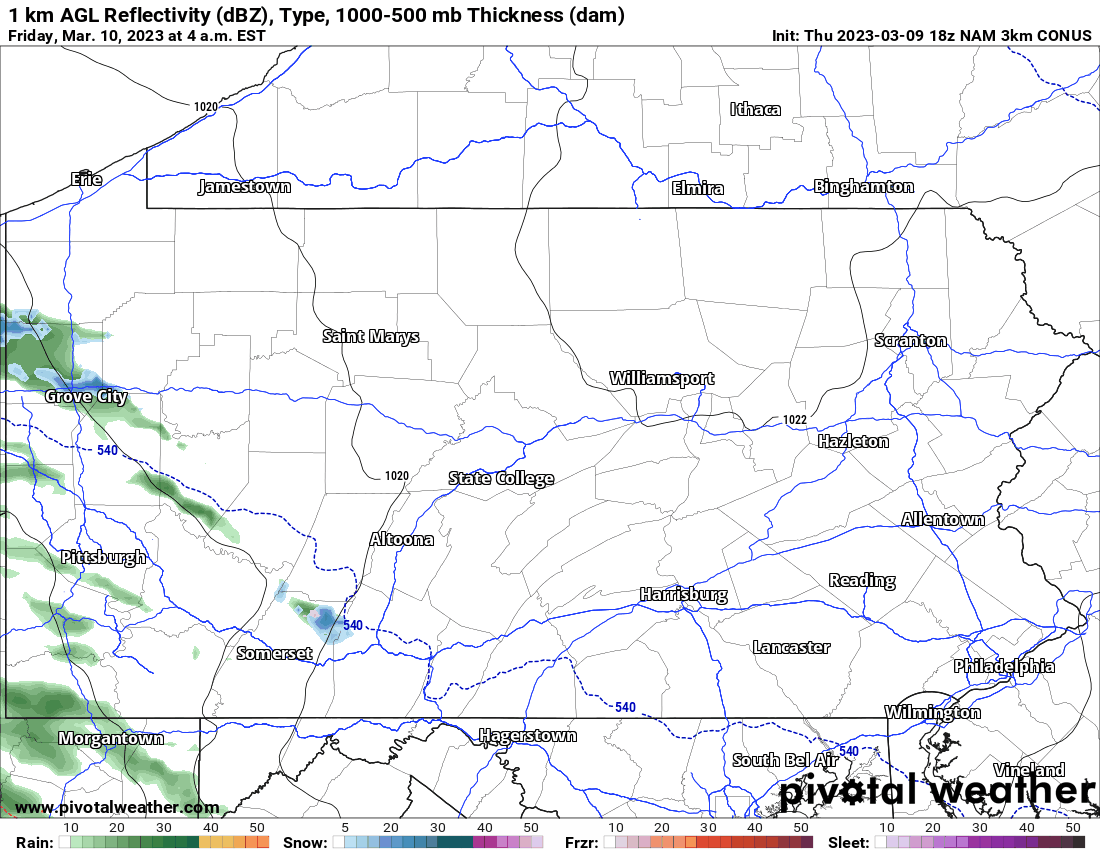 Final Call Snowfall Forecast for Friday Morning – Saturday Morning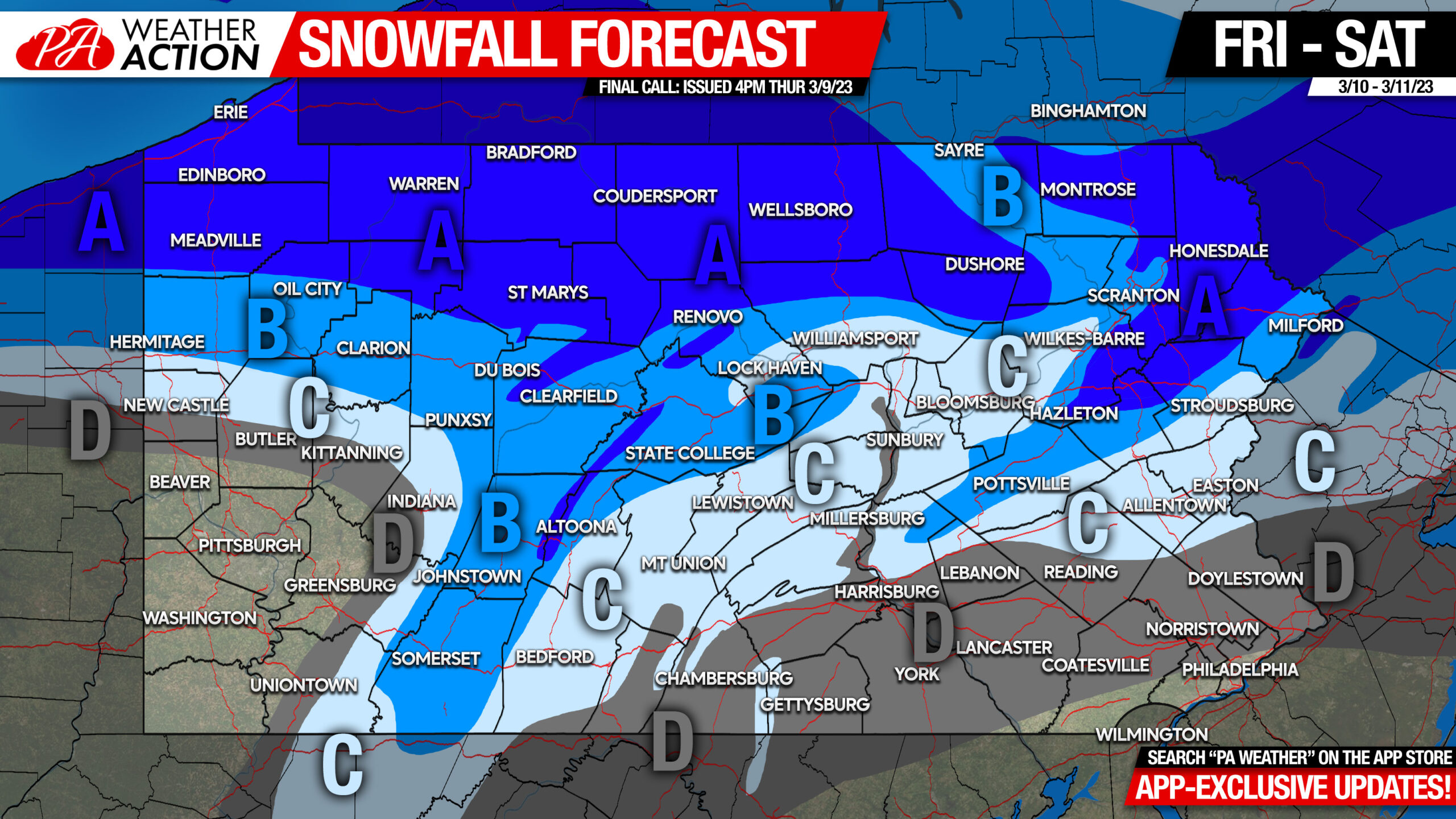 Area A: Snowfall accumulation of 4 – 7" expected. Highest elevations locally will be in the higher end of that, with travel impacts also most significant the higher in elevation you go.
Area B: Snowfall accumulation of 2 – 4" expected. The valleys will be on the lower end of that range, with higher elevations closer to the 4" mark. Travel impacts should be light in the valleys except for possibly early Saturday morning in NEPA, with slushy roads on the ridges.
Area C: Snowfall accumulation of 1 -2" expected. Minimal travel impacts expected.
Area D: Snowfall accumulation of less than 1" expected. No travel impacts.
Don't forget that we spring forward an hour Saturday night, meaning sunsets well after 7pm are nearly here!
Be sure to share this forecast with family and friends below.