A broken line of storms is expected to form out in front of a weak cold front sweeping through the region. Timing for this line is actually quite different than what we normally see, and this time storms are likely to form across western PA, and drift southeast into central PA.
STORM TIMING
Expect storms to pop-up ahead of the front across central Pennsylvania around 2-3 PM Sunday. These cells will bring the great risk of hail as the rapidly strengthen. By the late afternoon around 4-6 PM is when that broken line of storms is modeled to form from west-central PA (Pittsburgh Area) up to north-central PA. This line will bring the damaging wind threat, and will move southeast at about 30-40 MPH. Areas mainly west of Harrisburg and Scranton are most likely to be impacted by this line, as instability and timing will likely prevent the line from maintaining strength as it heads into eastern Pennsylvania in the late evening. Below is future radar starting at 3:00 PM, 6:00 PM, and 10:00 PM Sunday.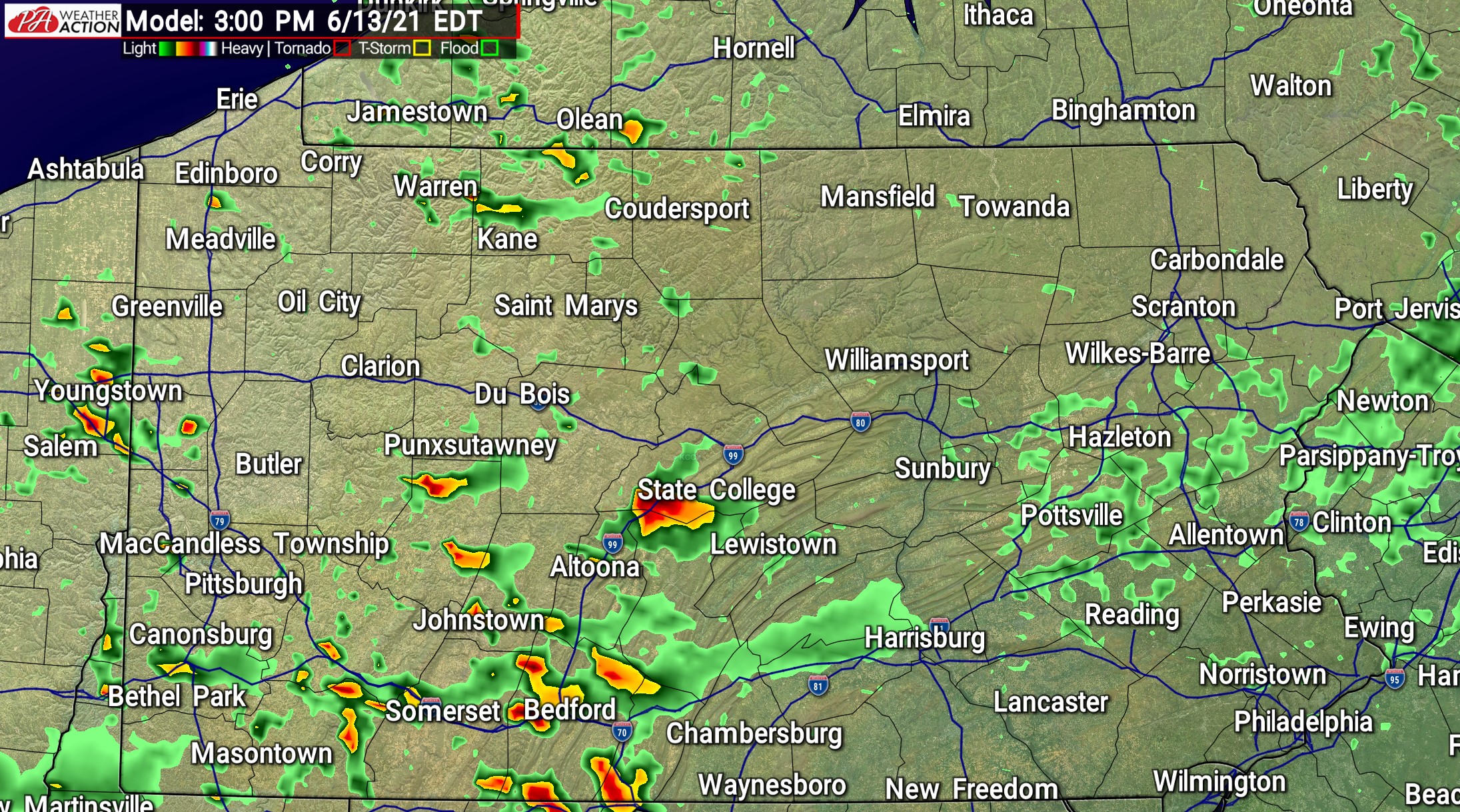 SEVERE THUNDERSTORM OUTLOOK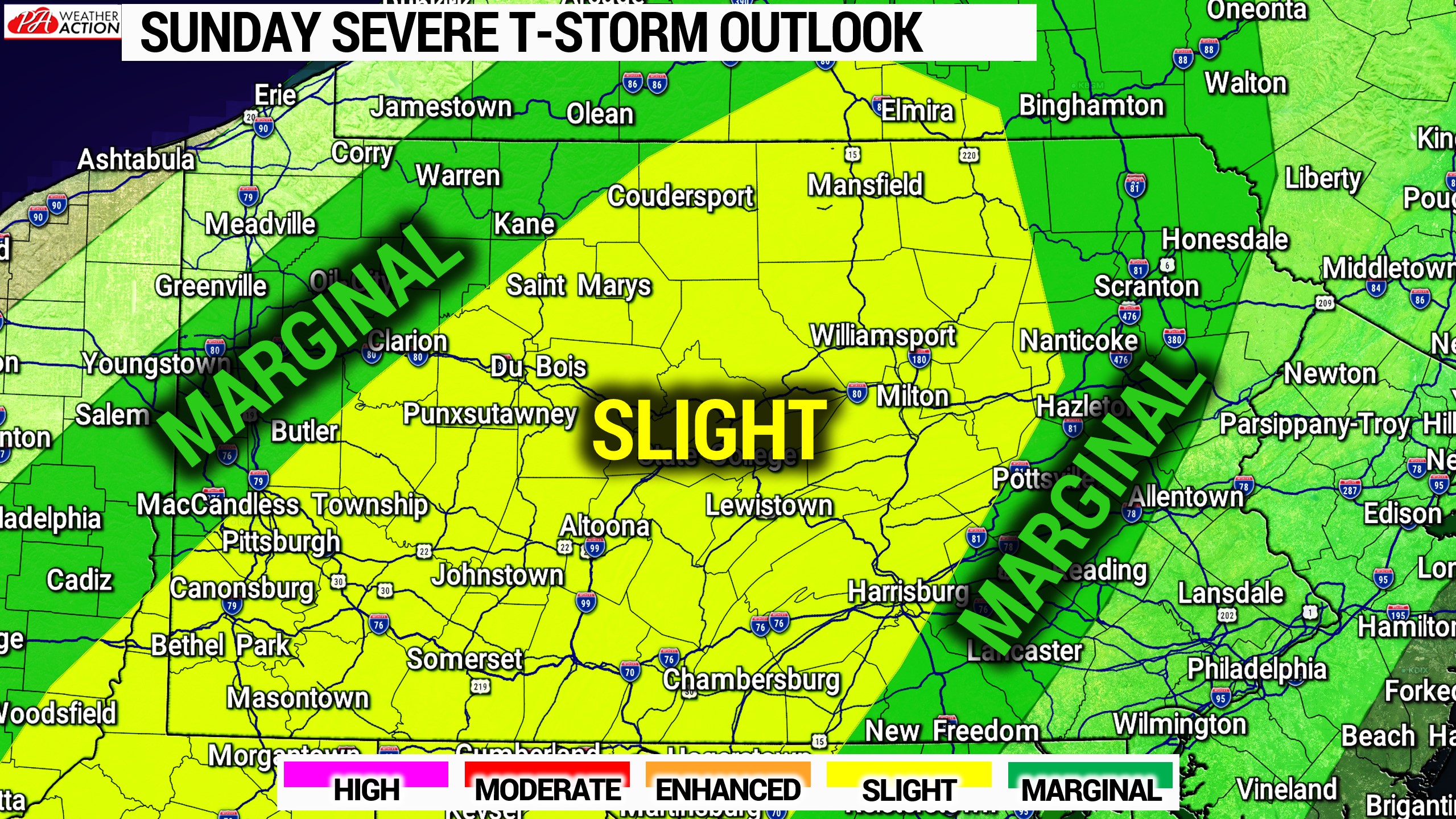 Slight Risk Area: Multiple clusters of strong to severe thunderstorms may form in the eastern half of this risk area mid-Sunday afternoon before a broken line forms generally from Pittsburgh to Coudersport. This line will push southeast in the evening, running out of steam as it moves near the Susquehanna River by the late evening.
Marginal Risk Area: The western extent of this area may experience the very beginning of the broken line as it develops in the late afternoon. The eastern extent of this area may see a few cells in the late afternoon, and then some scattered heavy rain and thunder around midnight.
We will have live radar Sunday afternoon on our facebook page!
Don't forget to share this article with family and friends who have outdoor plans on Sunday!