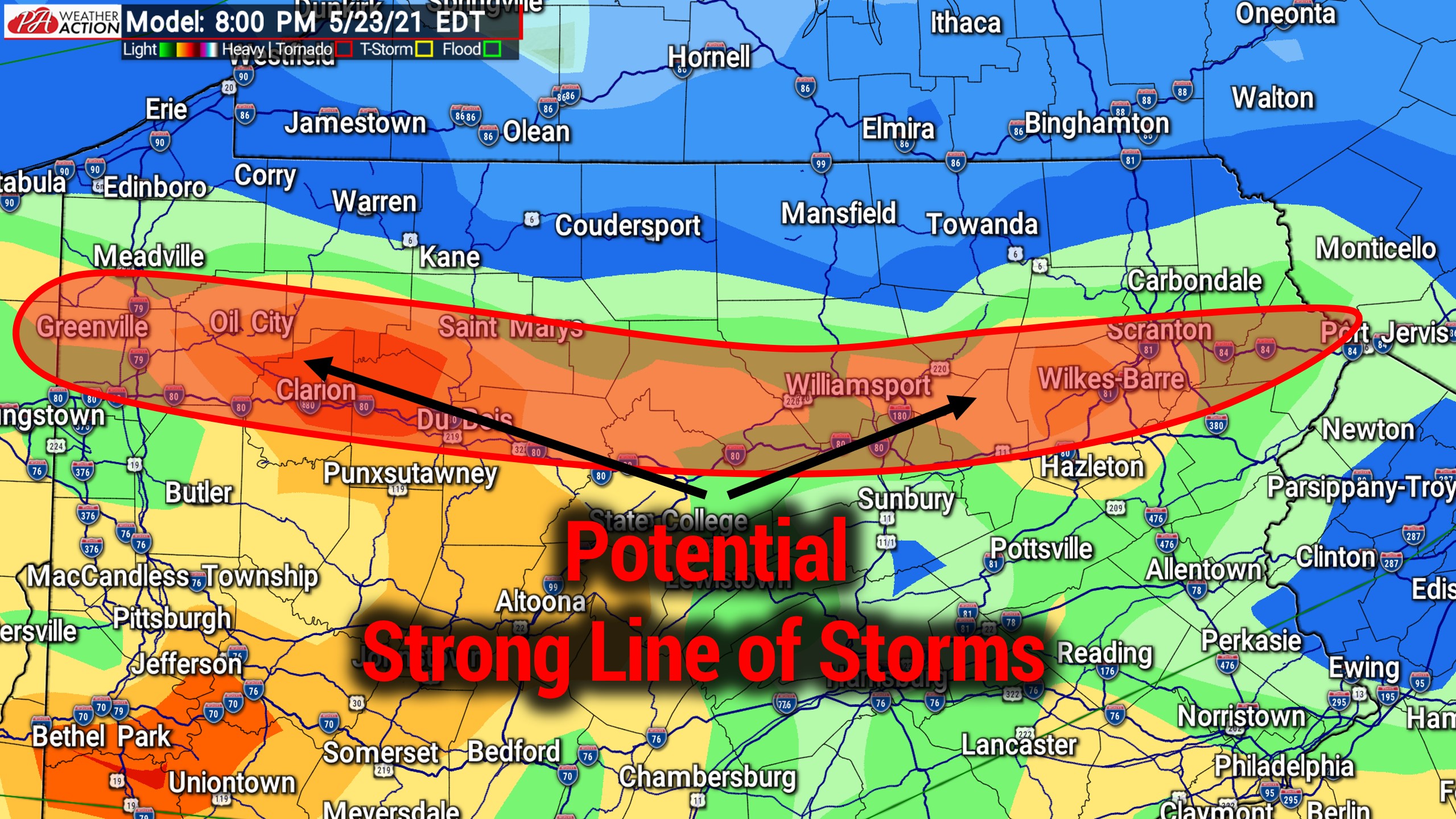 The heat will continue this weekend, with highs getting into the 80s across most of the state. A few places may even hit the 90 degree mark, likely near Philadelphia. Mostly sunny skies are expected overhead today, and partly cloudy skies are likely Saturday and Sunday. A few spotty showers/storms are possible Saturday afternoon and evening in northern and eastern Pennsylvania. Any rain we get is appreciated at this point, as parts of PA have been abnormally dry.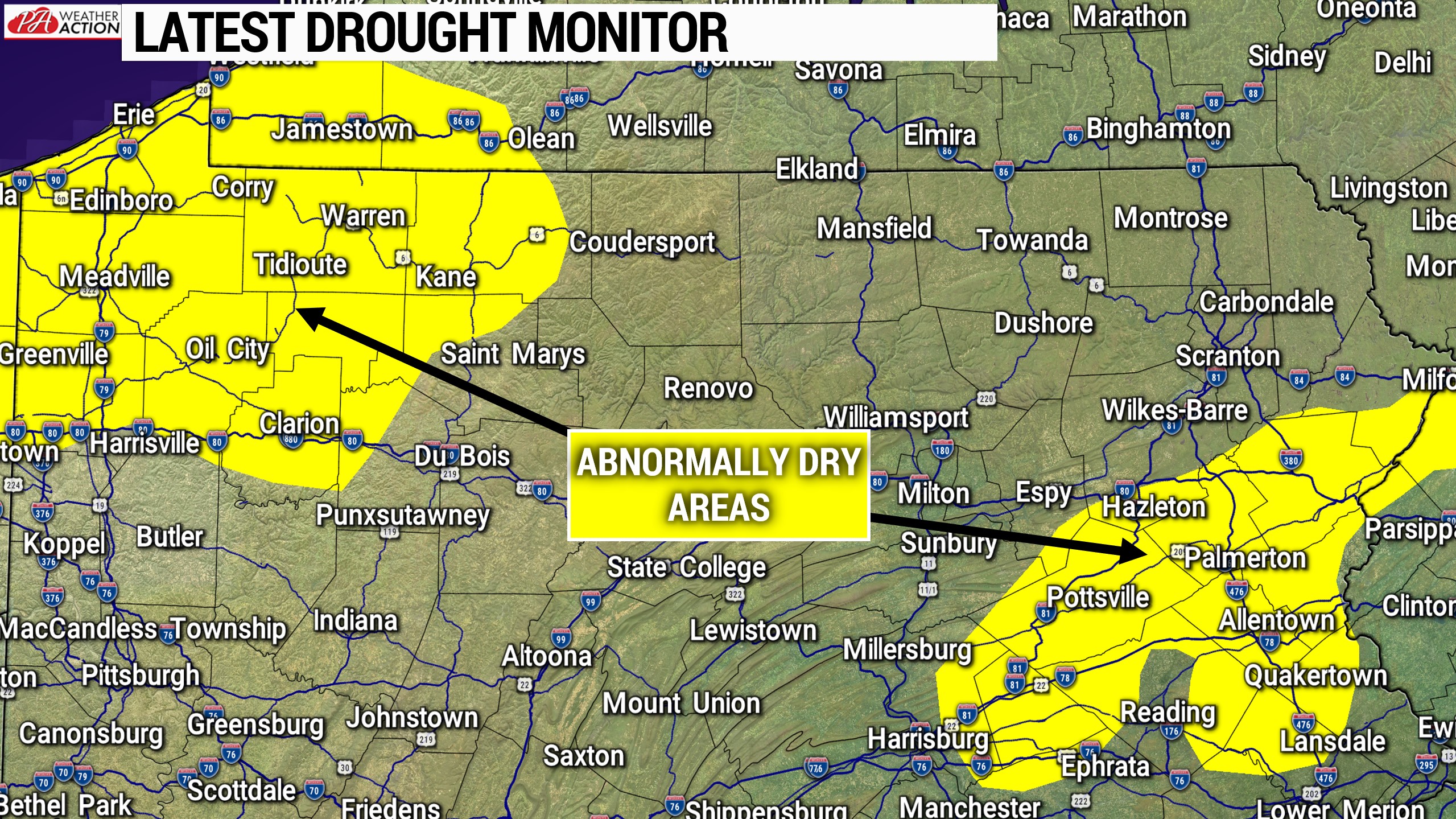 Now onto our first chance for some strong storms in what seems like forever. Below is the NWS Storm Prediction Center's outlook for Sunday. We post theirs so everyone is on the same page.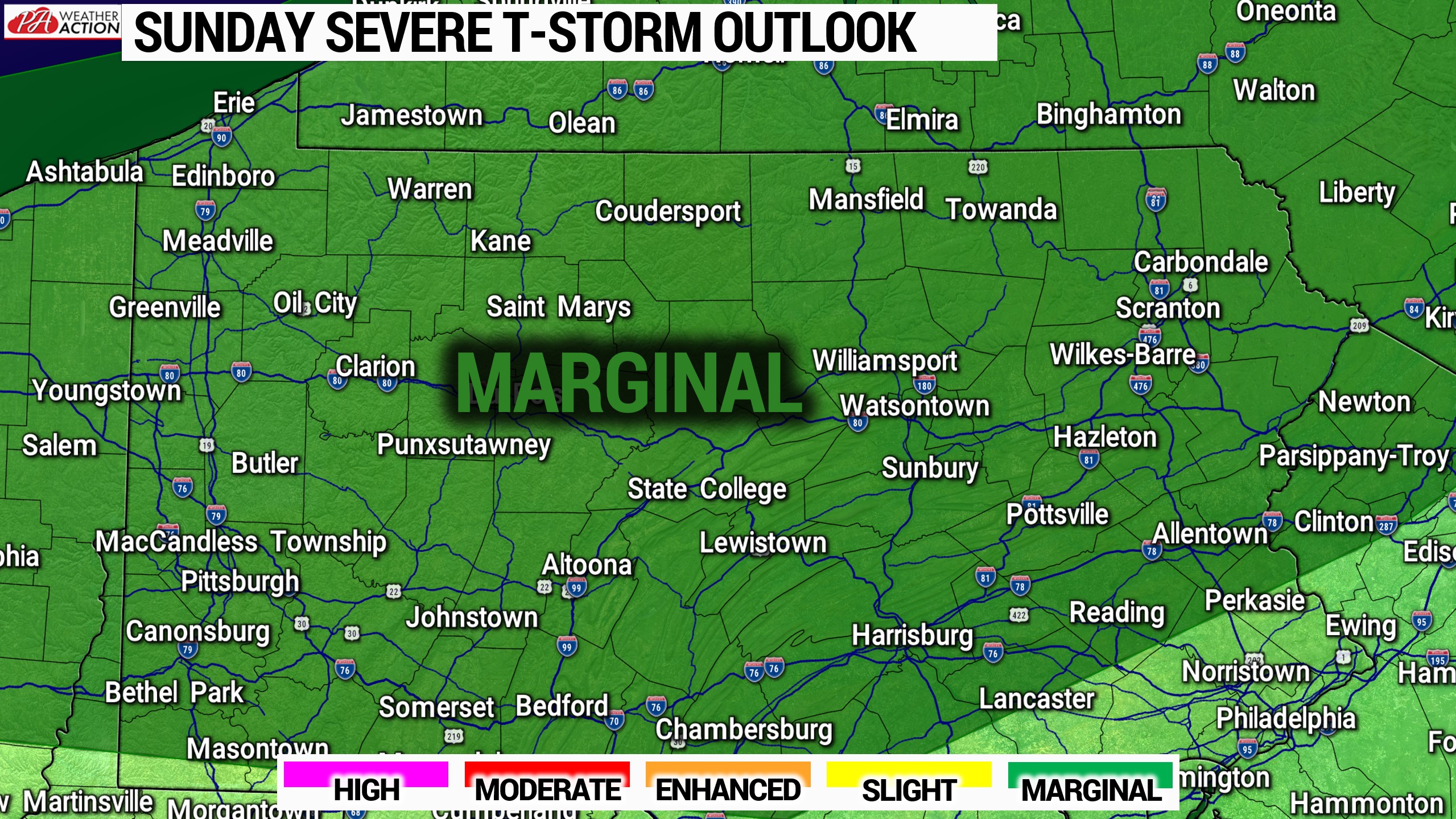 A weak cold front sweeping through to our northeast may trigger a broken line of heavy showers and storms in Upstate NY Sunday afternoon. That line may then push south-southeast into northern PA by the evening. North of I-80 generally is where this line may impact, and we are only looking at a low damaging wind threat. A good way to pick out on the models where a line of storms may occur is by looking at the back edge of instability, just ahead of the cold front. As you can see below, by around 8 PM Sunday that back edge (potential line of storms) is currently modeled to be just north of I-80.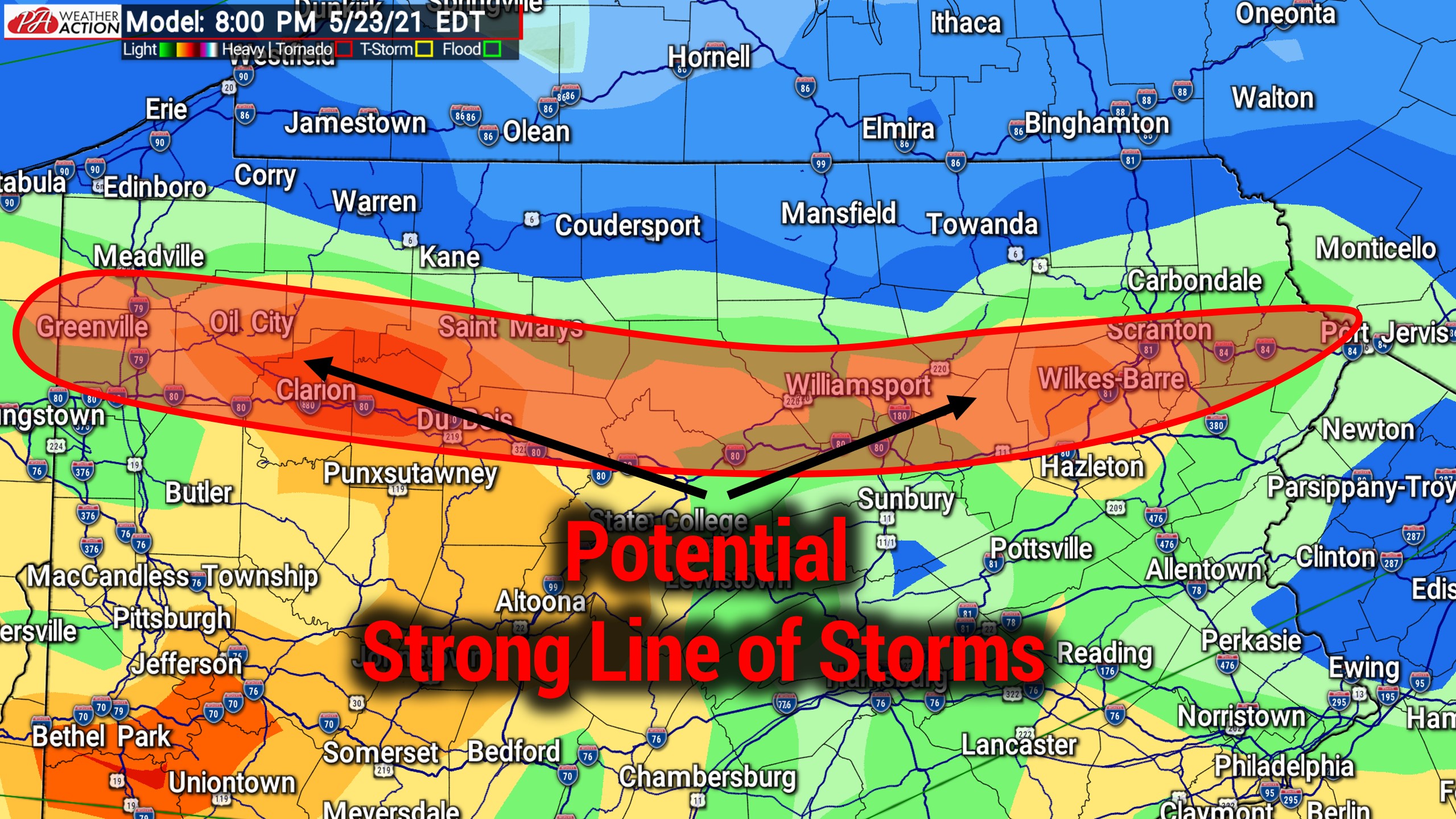 We will definitely keep you posted on Sunday. A better opportunity for severe weather may not arrive until the end of next week once this high pressure finally exits. Have a nice weekend!
---
---