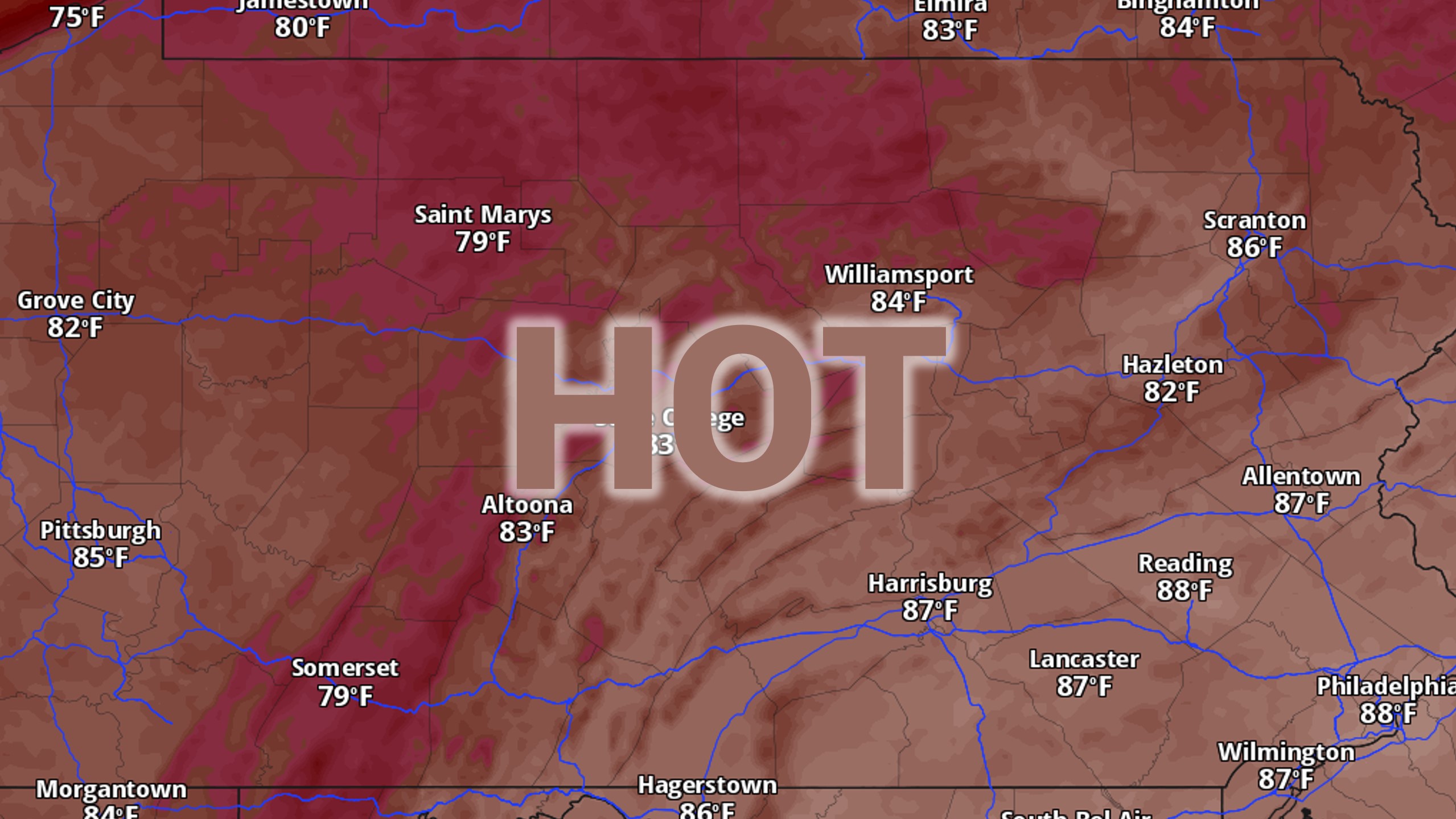 Temperatures are rapidly rising as a very tall ridge will work as a heat-pump, bringing in high temperatures 10 to 20 degrees above average in a few days. We expect to come within 3 to 5 degrees of record-highs, but do not anticipate anywhere around the state will break records.
With any threat of precipitation hundreds of miles away, humidity will be low until the weekend. Keep in-mind much of southeast PA has been abnormally dry, so large burns should be done with plenty of caution.
The next possibility of rain likely is not until Sunday, and even that chance looks just to be a few showers and storms. For now, we get a preview of summer in Southern California for a few days. Below are forecast high temperature maps for the next several days. Have a great day!
TUESDAY'S HIGHS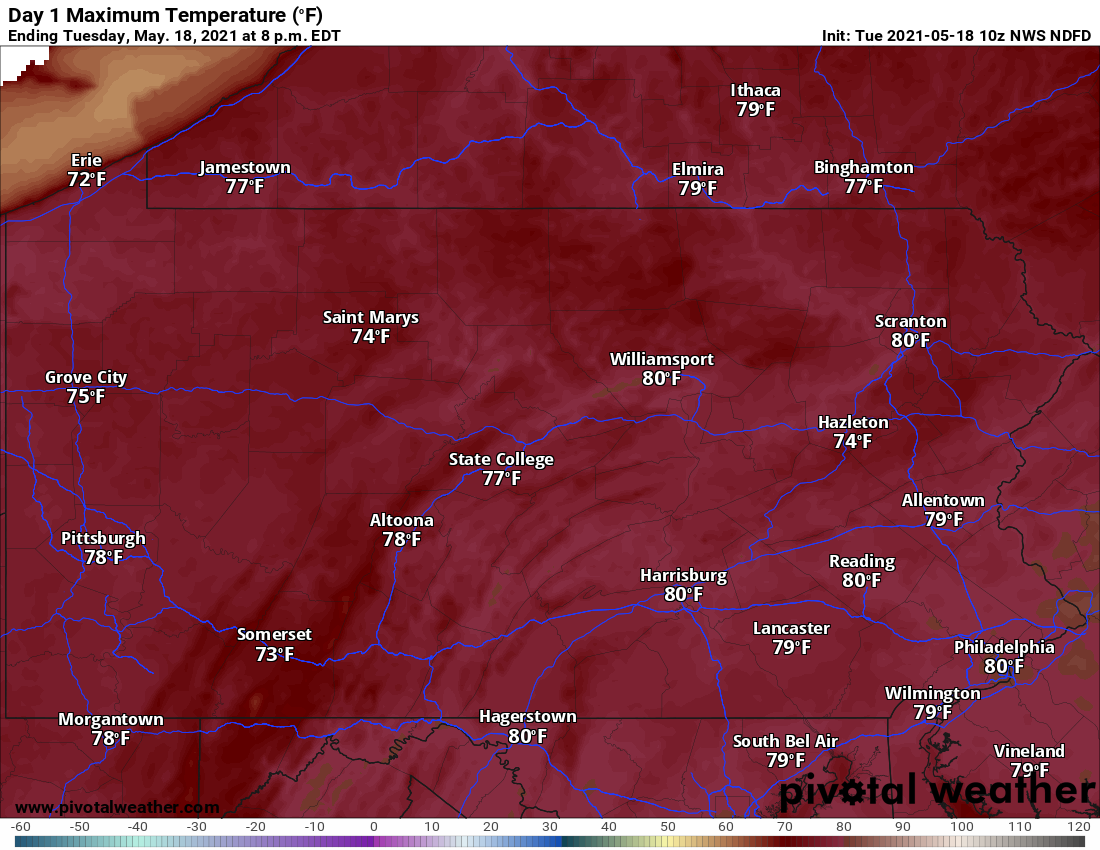 WEDNESDAY'S HIGHS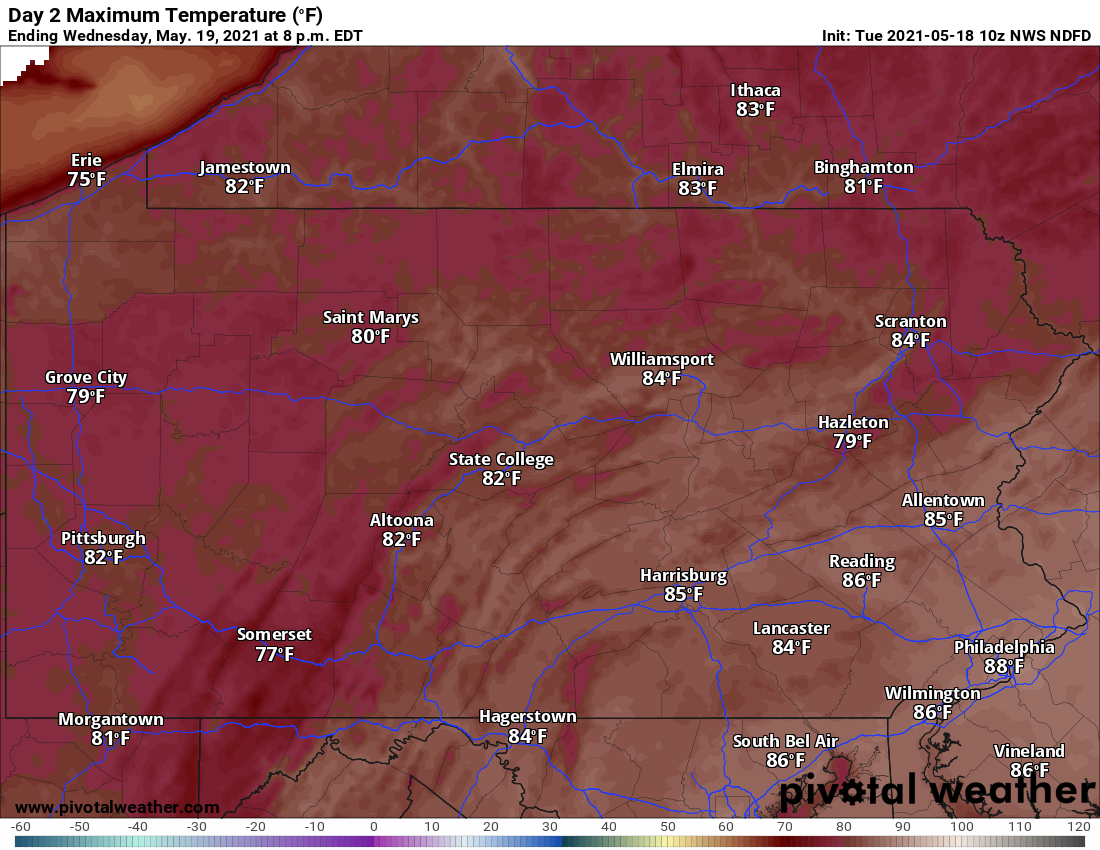 THURSDAY'S HIGHS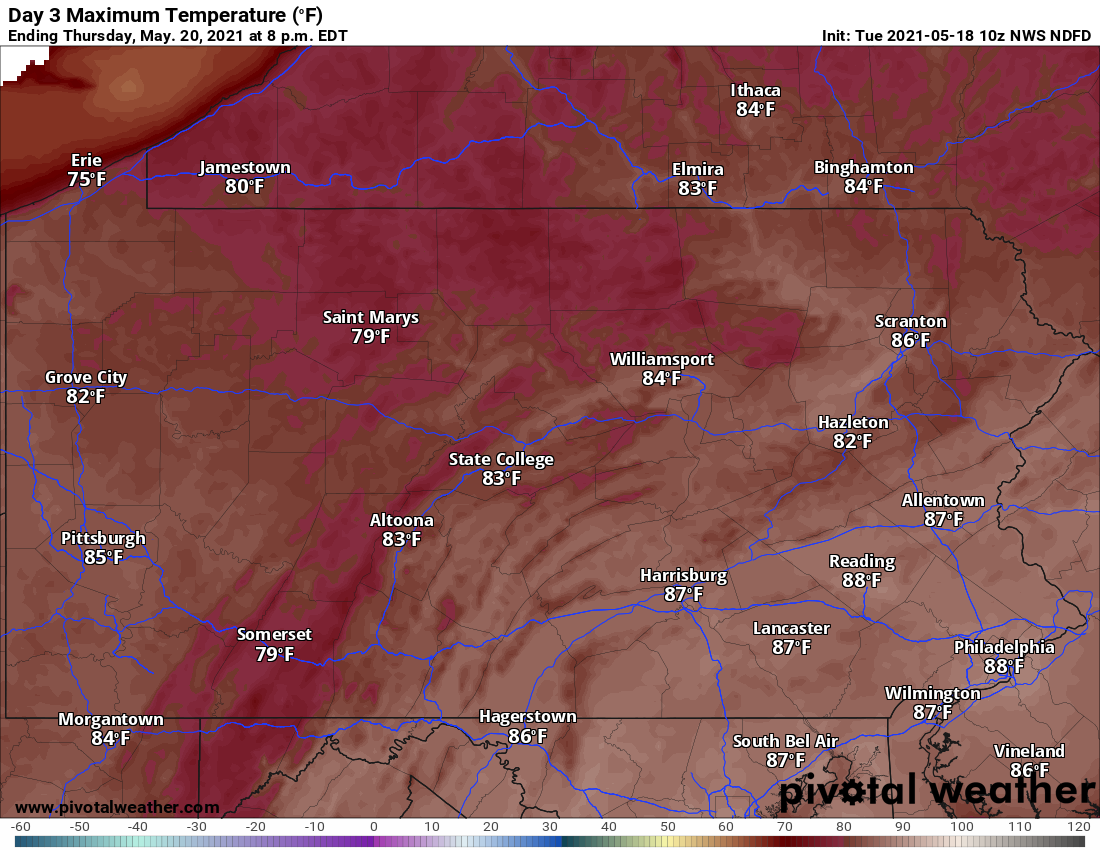 FRIDAY'S HIGHS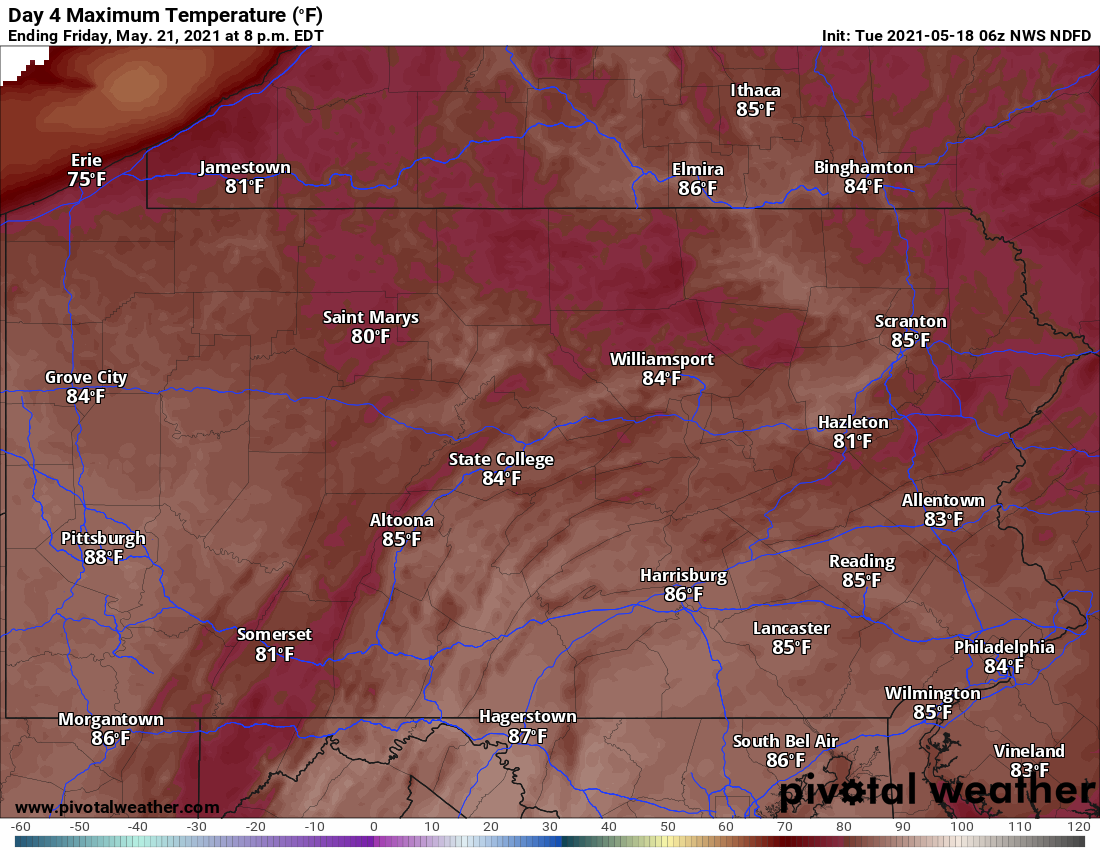 ---
---