We are tracking a low pressure system that will be passing to our west today, leading to the potential of scattered showers throughout the daylight hours. As we head later into tonight, a cold front will be passing through the region leading to a period of heavy rain and strong winds.
This line will move from west to east, starting late tonight in Western PA and the mid-morning hours of Tuesday in Eastern PA. This same cold front will be responsible for cooler temperatures the 2nd half of the week.
Below is our hour-by-hour Future Radar.
STORM PREDICTION CENTRAL THREAT MAP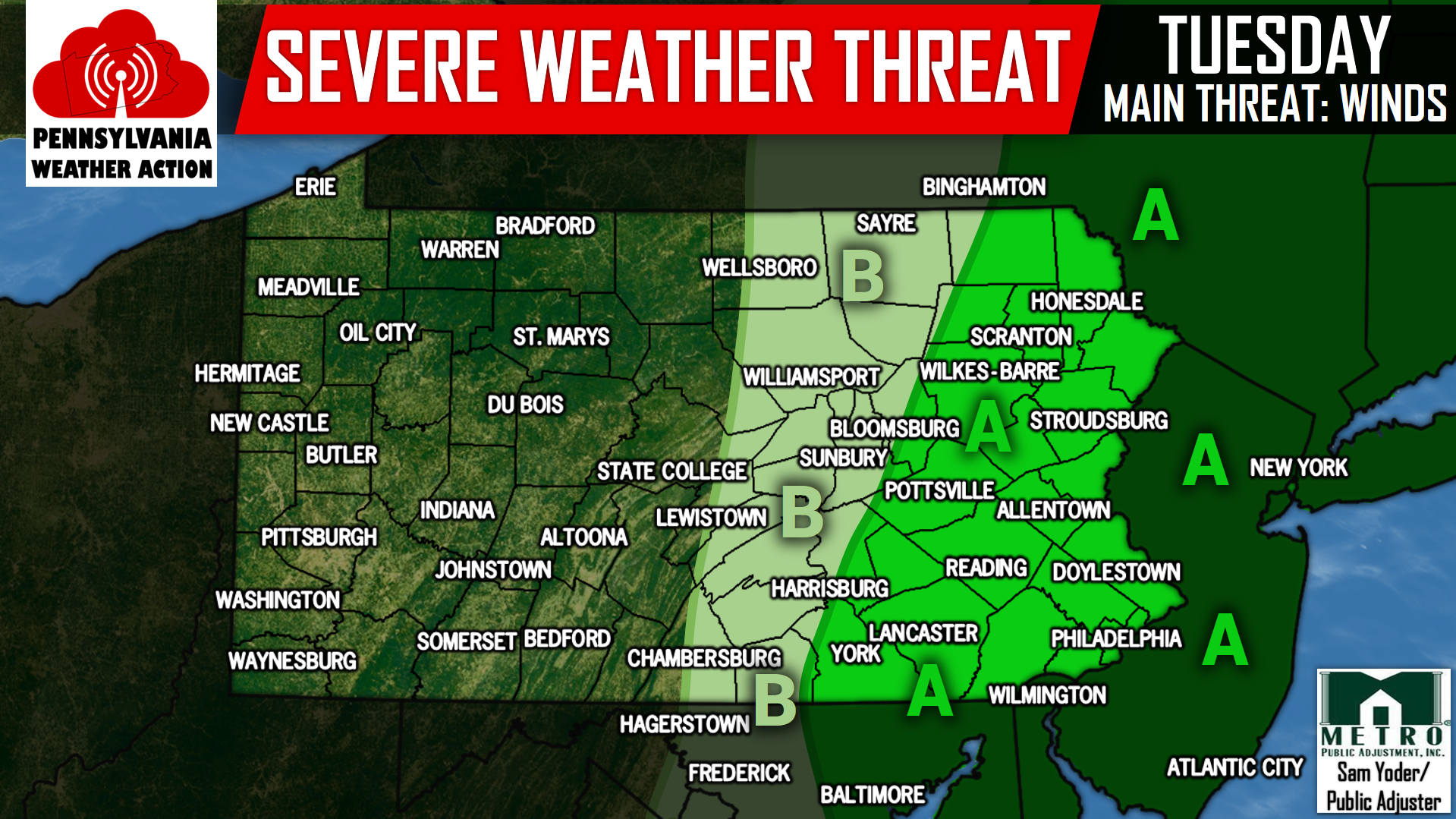 Area A – The Storm Prediction Center has placed these areas under a MARGINAL RISK for severe weather. Primary threat is for damaging winds and torrential rain. 
Area B – Thunderstorms are possible in this area, but should remain under severe criteria.
Be sure to have us liked on Facebook to receive all the latest updates, click here>>>Pennsylvania Weather Action's Facebook Page
Don't forget to share the stormy news with your family and friends by using our icon below, stay safe!