SECOND CALL RAINFALL FORECAST POSTED:
RAINFALL & RIVER FLOOD FORECAST: Significant Flooding Now Expected Across Parts of PA Wednesday into Wednesday
Hurricane Ida will be the third tropical system to impact Pennsylvania this hurricane season and it's still just August. Hurricane Ida made landfall in Southeast Louisiana Sunday afternoon as a strong category four storm with winds of 150 MPH. Ida will slowly make its way our direction, but will not arrive until Wednesday morning for most Pennsylvanians.
The slow-moving nature of this storm will be a contributing factor towards the significant flooding risk it will likely pose to parts of the state. Another factor to consider is just how abnormally wet much of the state has been recently. Below is a graphic showing precipitation anomalies compared to normal over the last 30 days.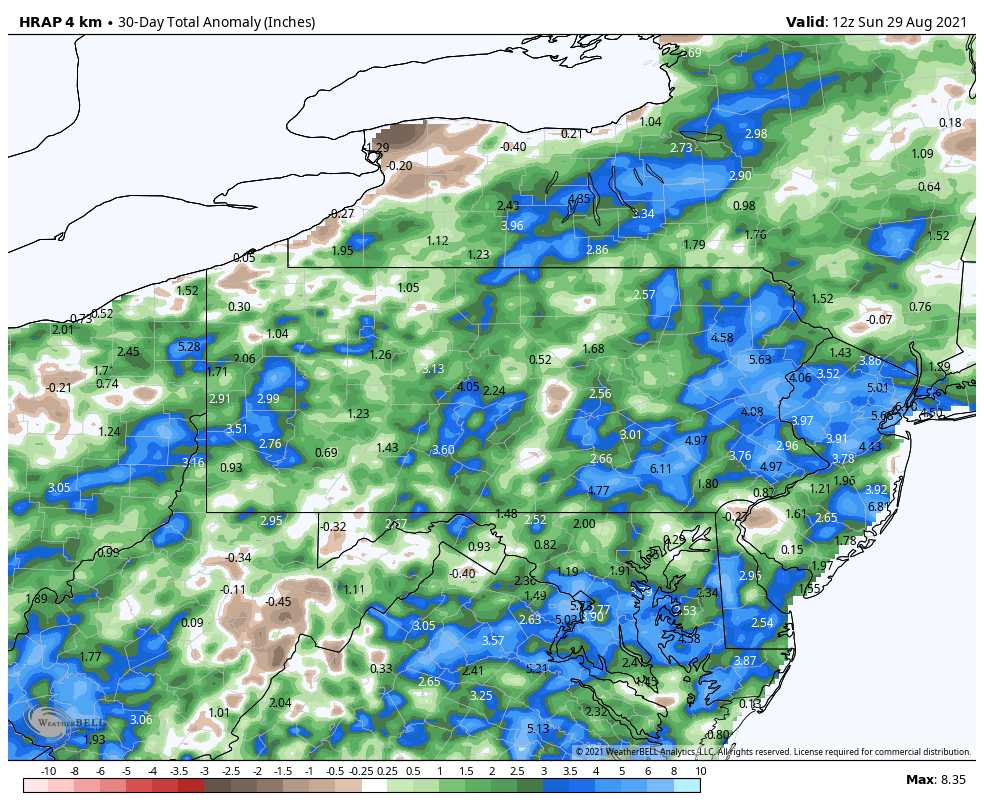 Winds will not be a concern, with sustained winds expected to be around 15-20mph, with gusts to 35mph. We will have more detailed timing in Monday's storm update.
HURRICANE IDA RAINFALL FORECAST (WED-THUR)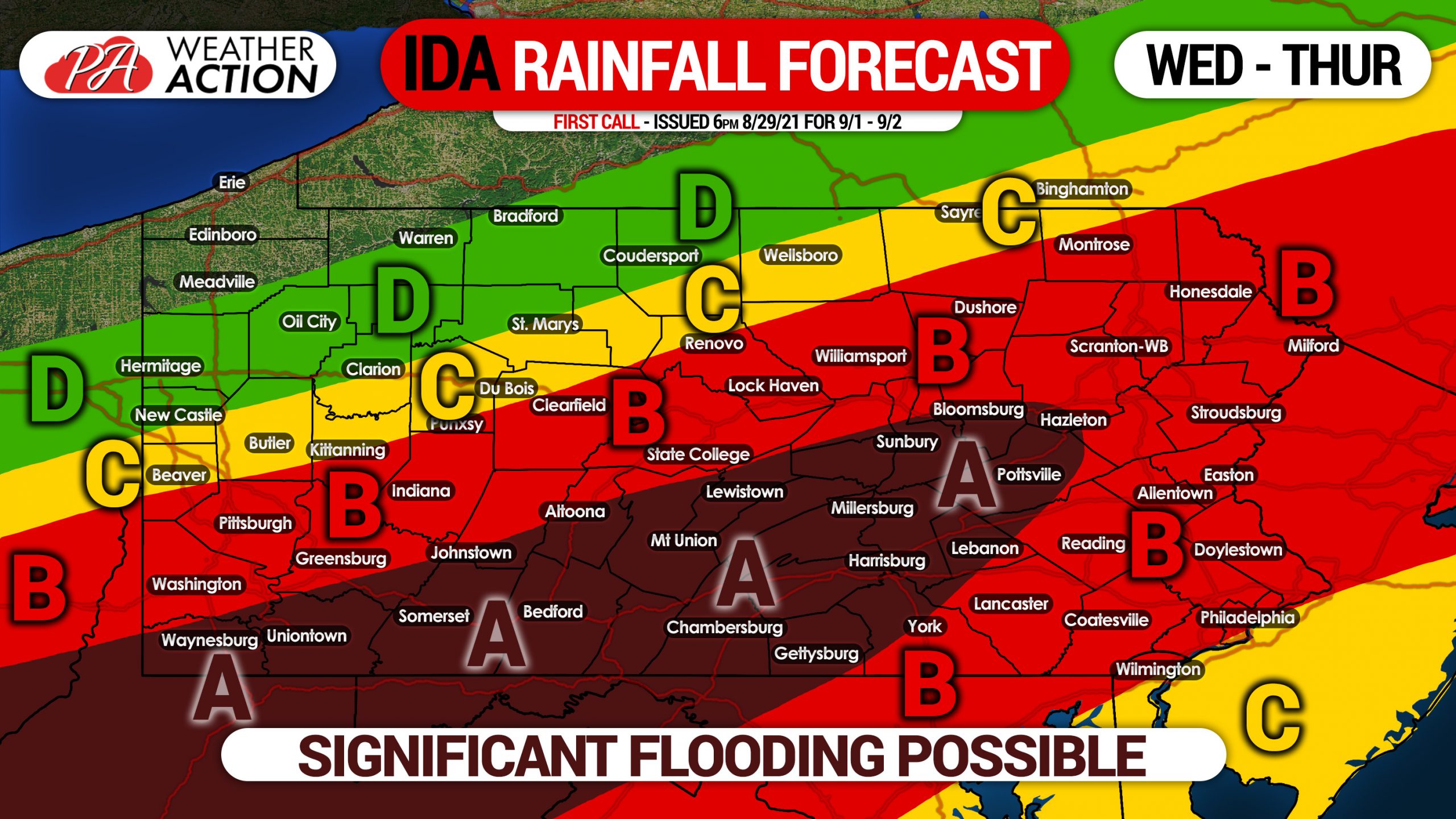 Area A: Rainfall totals of 5 – 8″ expected. Flooding, some of which may be significant, is expected in all areas with poor drainage. Small creeks and streams may reach flood-stage, and possibly rivers although less likely. 
Area B: Rainfall totals of 3 – 5″ expected. Flooding is expected in most areas with poor drainage. Small creeks and streams may experience some flooding, but significant flooding is not currently projected.
Area C: Rainfall totals of 1 – 3″ expected. Flooding is possible in some areas with poor drainage.
Area D: Rainfall totals of up to 1″ expected. Flooding is not a concern.
If you approach a flooded roadway, and cannot see the road under the way, turn around. It's not worth risking your life, vehicle, and anyone else's. Turn around.
Stay tuned for updated rainfall forecast information on Monday and Tuesday.
Please share this important info with your family and friends using the blue button below!