Overall, there has not been an abundance of winter weather to talk about over the past several weeks. And that looks to continue, except for this light snowfall event expected for southern Pennsylvania tomorrow. A weak area of low pressure will develop over the Mid-Atlantic region Tuesday morning and begin to push northeastward. The low pressure will then slide to our south and allow the whole state to be on the cold side of the system. If you live in the northern half of the state, you will only see clouds from the system.
Snow will arrive in the Laurel Highlands first. Snow will begin shortly after 12:00 PM Tuesday and quickly advance north. Below is a look at the future radar valid for 1:00 PM Tuesday: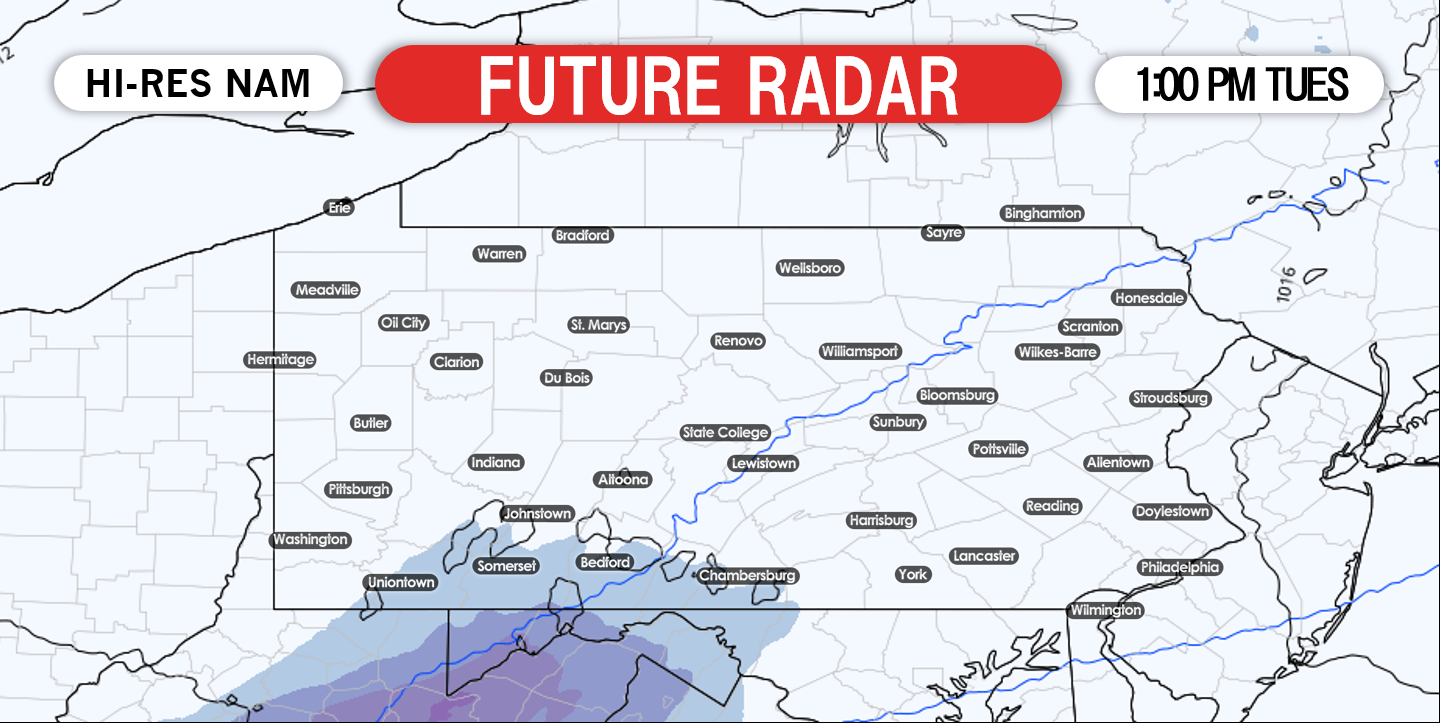 By 4:00 PM Tuesday afternoon, most of south-central Pennsylvania is experiencing light to moderate snow. It is possible that snow could fall heavy at times, especially closer to the Mason Dixon line. The evening rush hour will likely be impacted across these counties: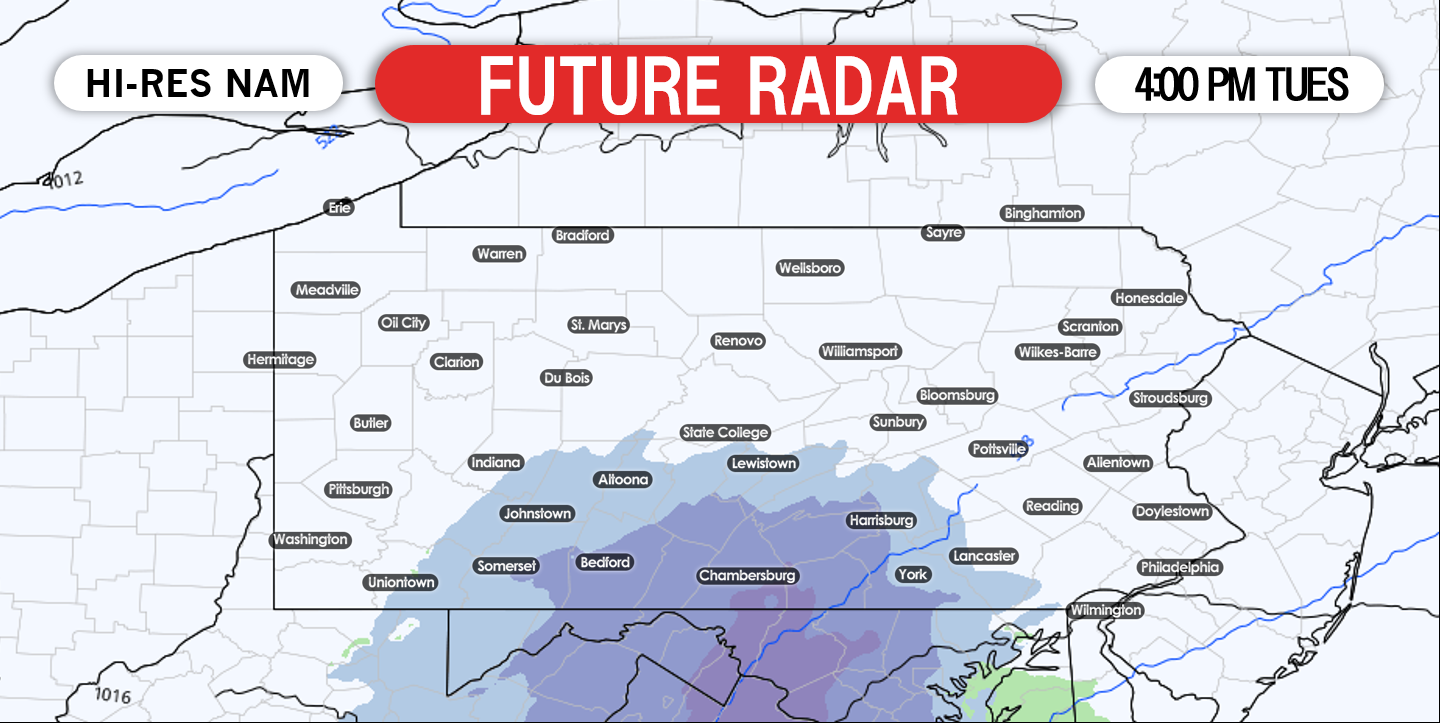 This is a quick hitting system. The precipitation will begin to weaken and push east as the energy of the low pressure moves off the Delmarva coast. Below is a look at 7:00 PM Tuesday: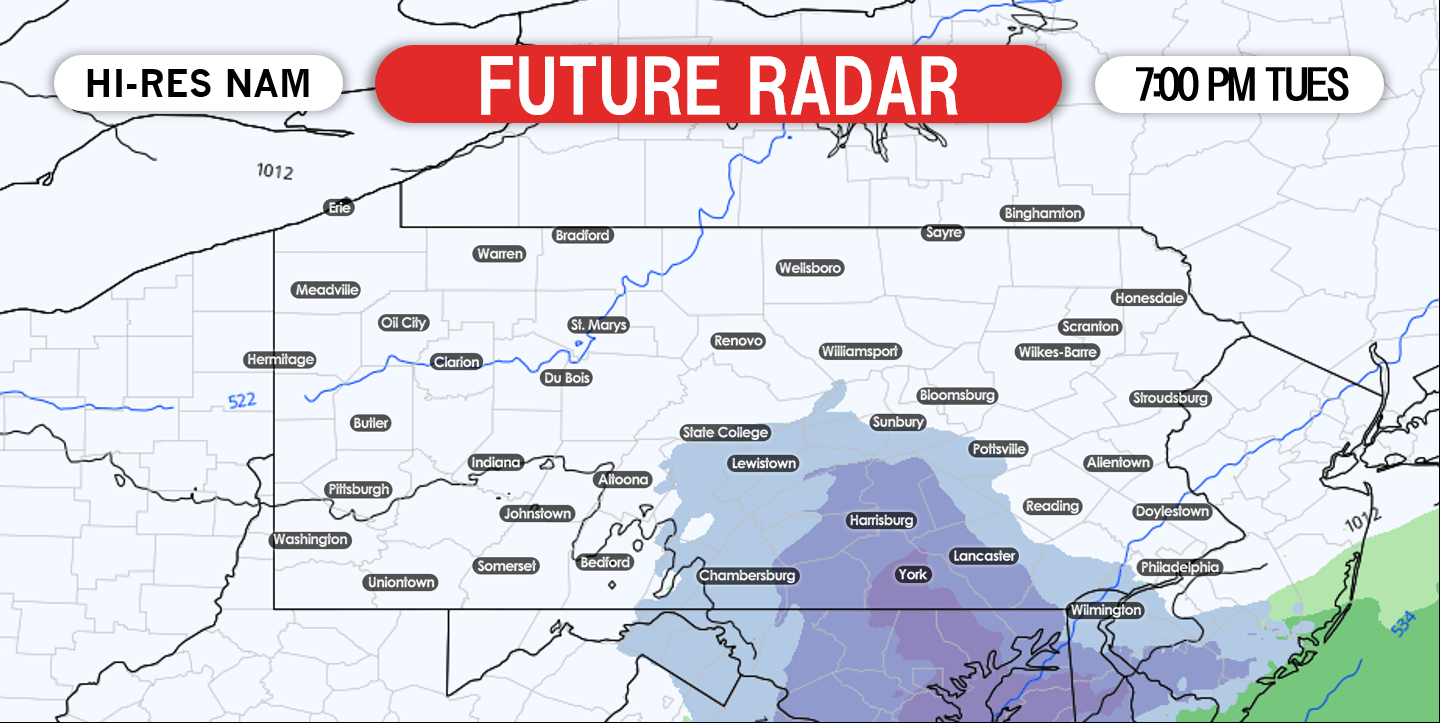 We expect snow showers to linger across southeast Pennsylvania through 10:00 PM Tuesday night and then quickly taper off shortly after: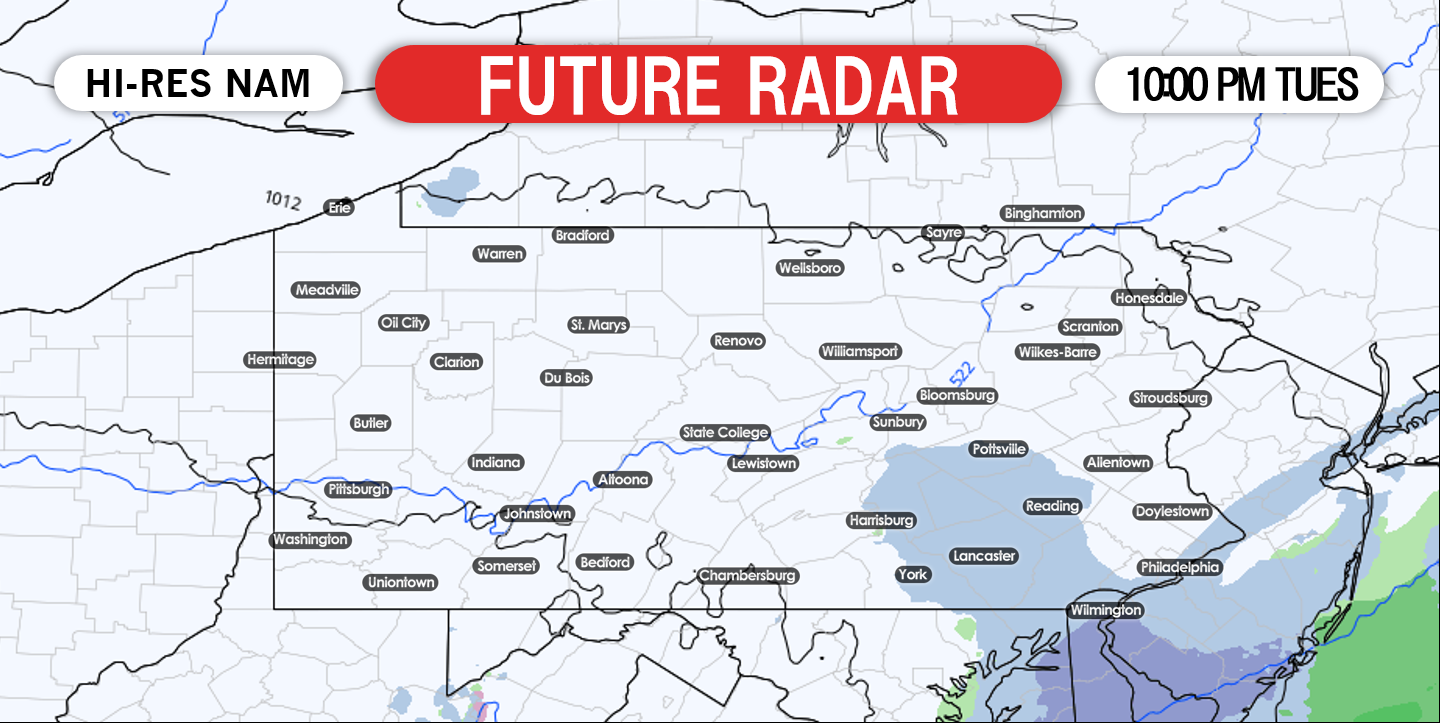 SNOWFALL FORECAST THROUGH TUESDAY:

Area A: This region will see the highest impacts from this event. 2 to 3 inches of snowfall is possible, with isolated higher amounts possible. Snow covered roads are likely in this region Tuesday afternoon.
Area B: 1 to 2 inches of snowfall is possible. The potential is there for some snow covered roads. Afternoon travel will be impacted.
Area C: A coating to one inch of snowfall is possible. Slick travel is possible.
Do not forget to share the wintry news with your family and friends!
Download our free app today to keep you ahead of the action, click here:Weather Action App