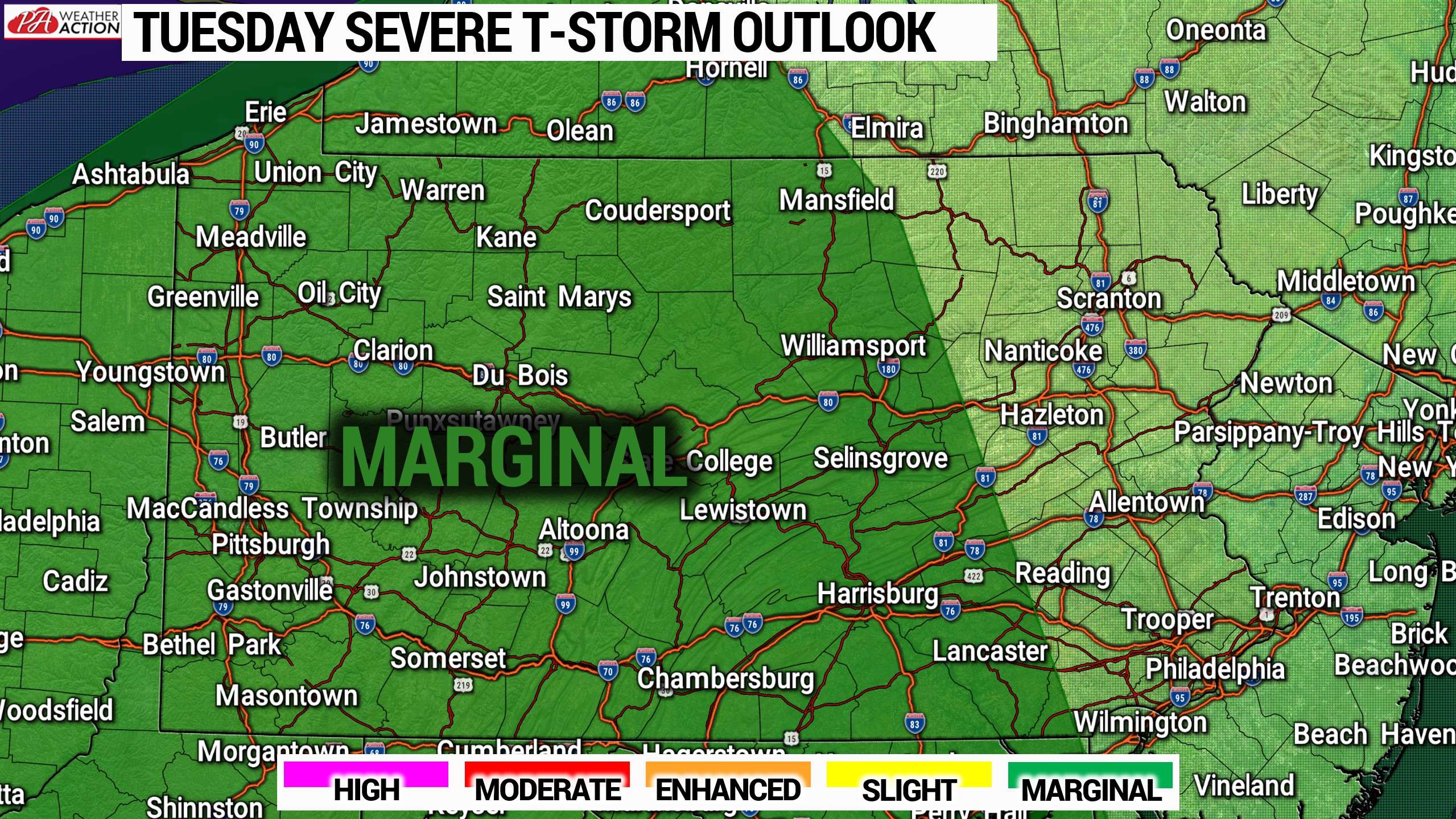 A warm and humid day is on tap, and unlike yesterday, we expect some sun to break out by the late morning. Scattered showers and thunderstorms are expected to pop-up by mid to late afternoon, however there is a low chance of severe activity. The Storm Prediction Center has issued a Marginal Risk for today across most of western and central Pennsylvania.
Today's setup is not impressing the models at least around here, but much of the Southeast US is looking at a greater risk. Below is the HRRR loop for 2-9 PM today, showing those scattered showers and storms.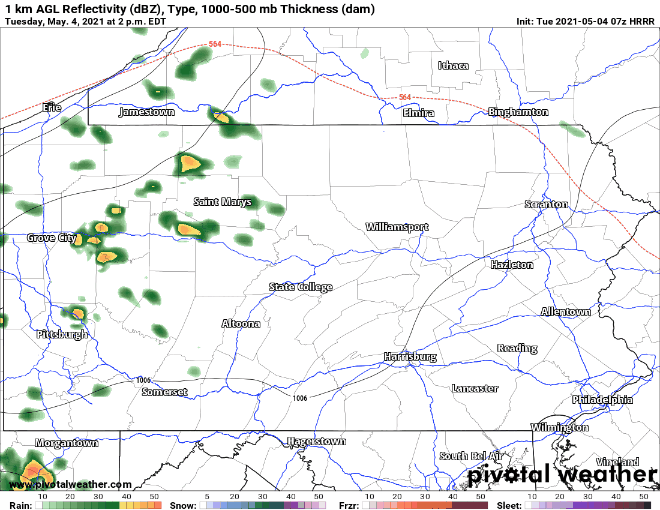 A few showers are possible Wednesday as a gust front goes through, meaning we will also see wind gusts of 20-30 MPH. Afterwards, we will fall back into a cooler pattern with probably little to no severe thunderstorm potential for the next week to possibly two weeks.
---
---