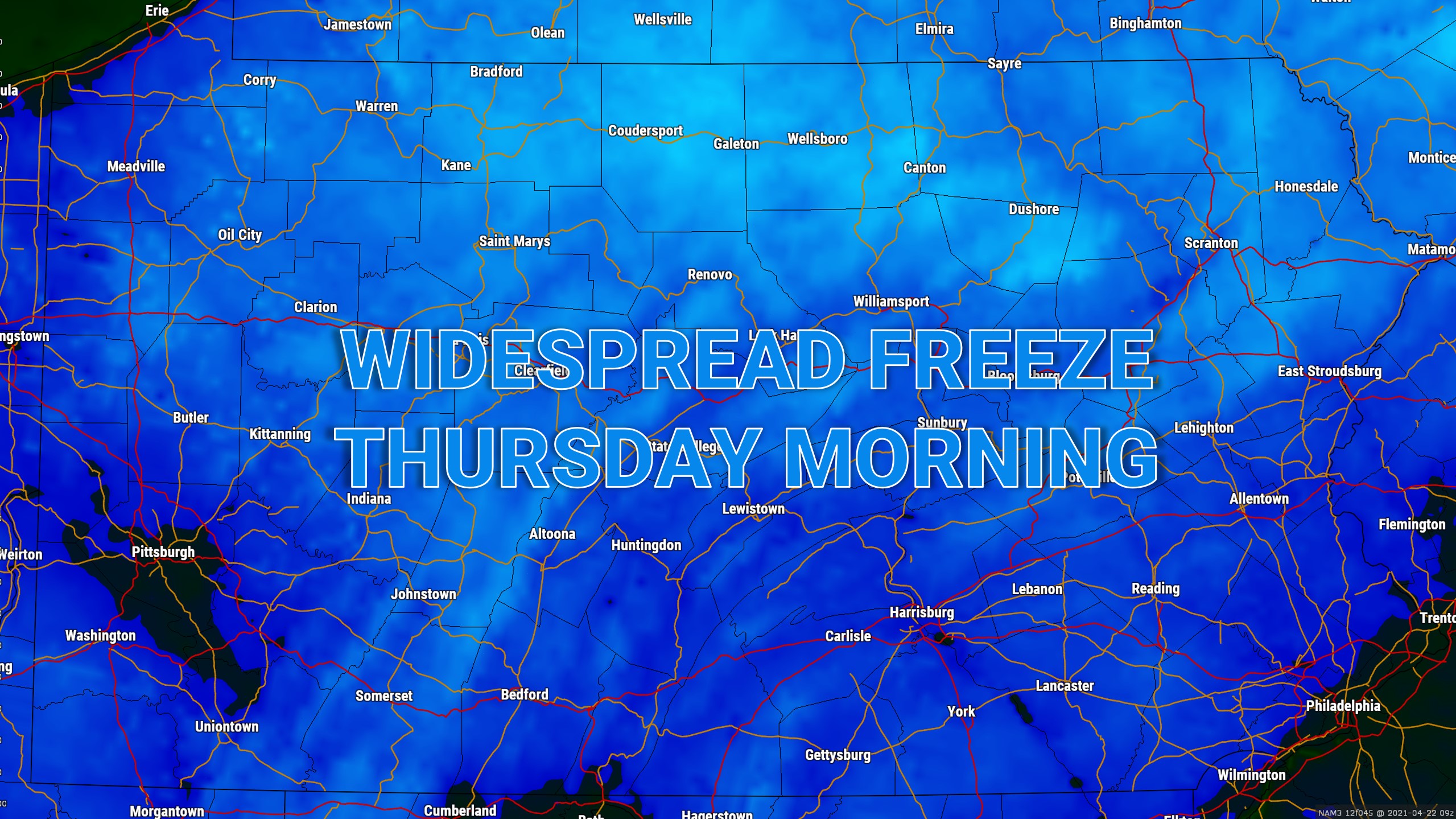 We are in that period in between winter weather and severe storms where there sometimes isn't much to talk about weather-wise, but Wednesday looks to potentially bring a little of both to Pennsylvania. In typical fashion for late April, the snow will fall across northwestern PA, and our line of heavy showers will be in eastern Pennsylvania.
Generally light snow accumulations are expected Wednesday, especially on NWPA-standards. We expect Erie County to see highest snow amounts, as that area will likely be all-snow. Totals will drop off quickly as you go south and east, as sleet and rain may persist for several hours before precipitation changes to snow.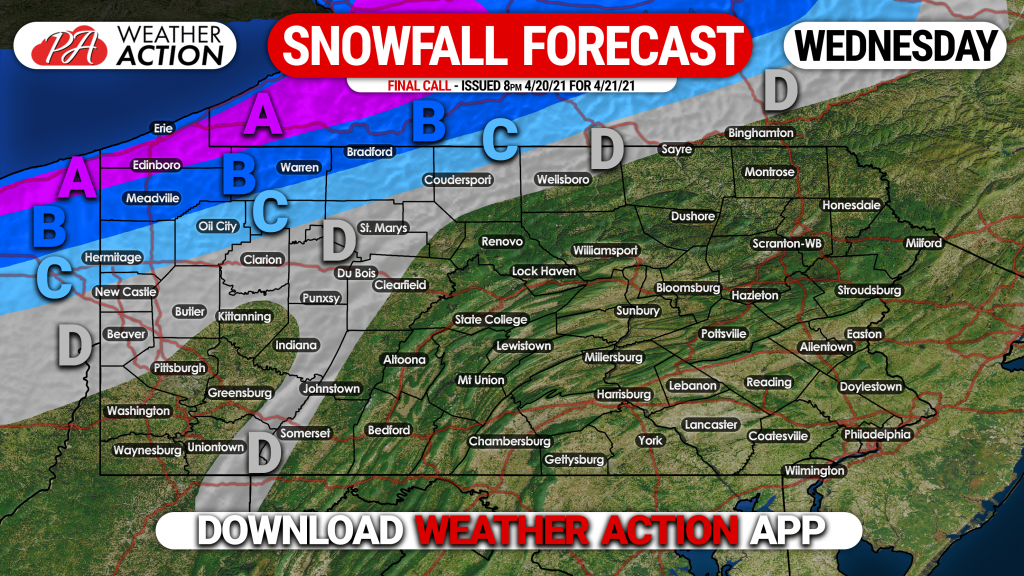 Area A: Snowfall accumulation of 4 – 6″ expected. Roads may be slushy Wednesday morning.
Area B: Snowfall accumulation of 2 – 4″ anticipated. Roads be be slushy Wednesday morning.
Area C: Snowfall accumulation of 1 – 2: expected.
Area D: Snowfall accumulation of a coating to 1″ anticipated.
---
On the other side of the state, a Marginal Risk for strong to severe storms exists, with the main threat being damaging winds as the cold front sweeps through Wednesday afternoon. A line of storms, which may not pack much thunder, is expected to develop around 1 PM in the Susquehanna Valley from Lancaster all the way to Scranton. That line will then move east, bringing the threat for 40mph wind gusts to eastern PA in the following hours.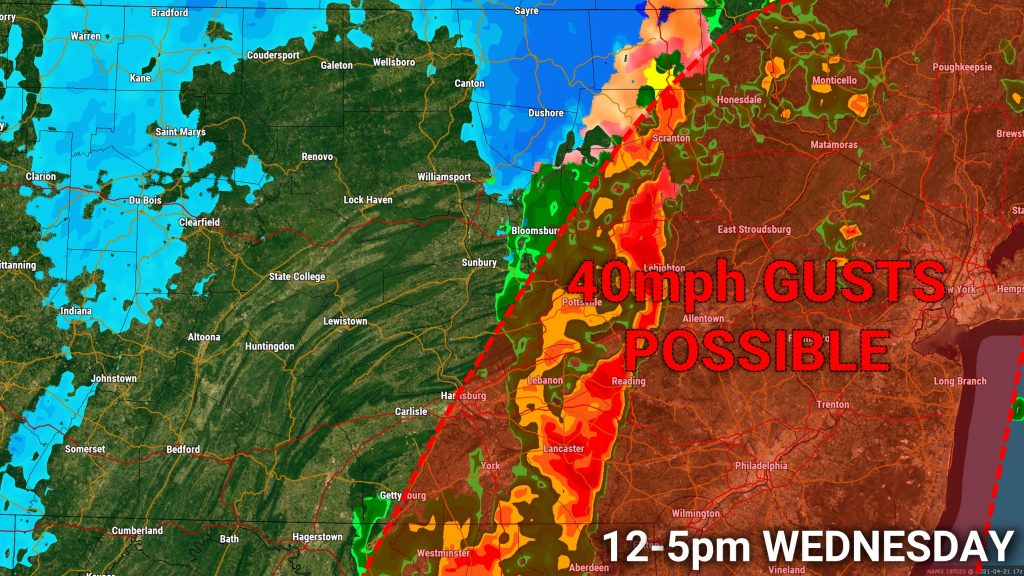 A widespread freeze is then likely Thursday morning, with temperatures dipping below freezing in nearly all areas, as shown by all the blue below. Cover up or bring inside any plants you may have!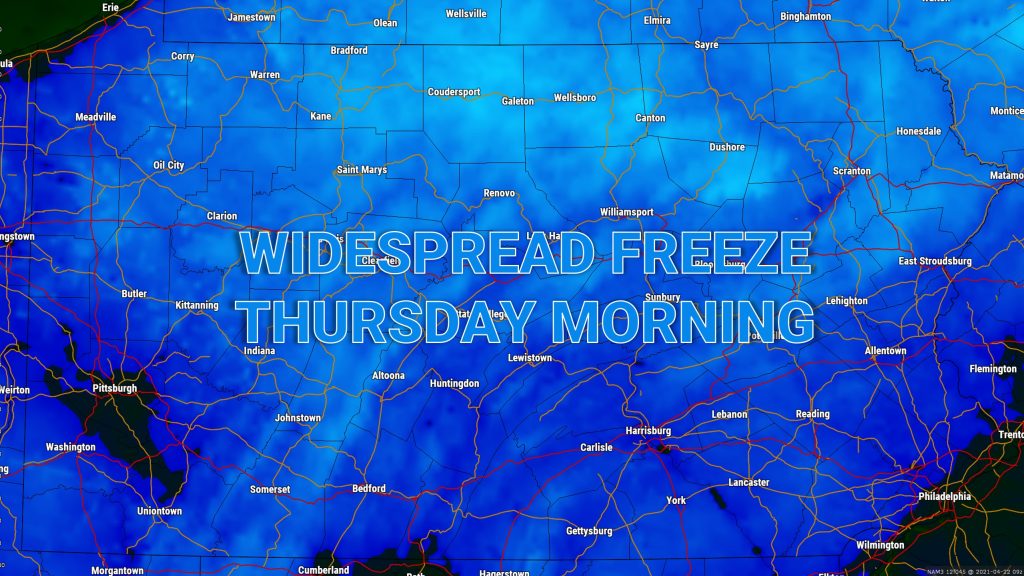 Don't forget you can always find your complete local forecast and interactive radar on our app! Download it free on Apple and Google Play here >>> Weather Action App
Be sure to share this forecast with family and friends that may find it useful!
---
---