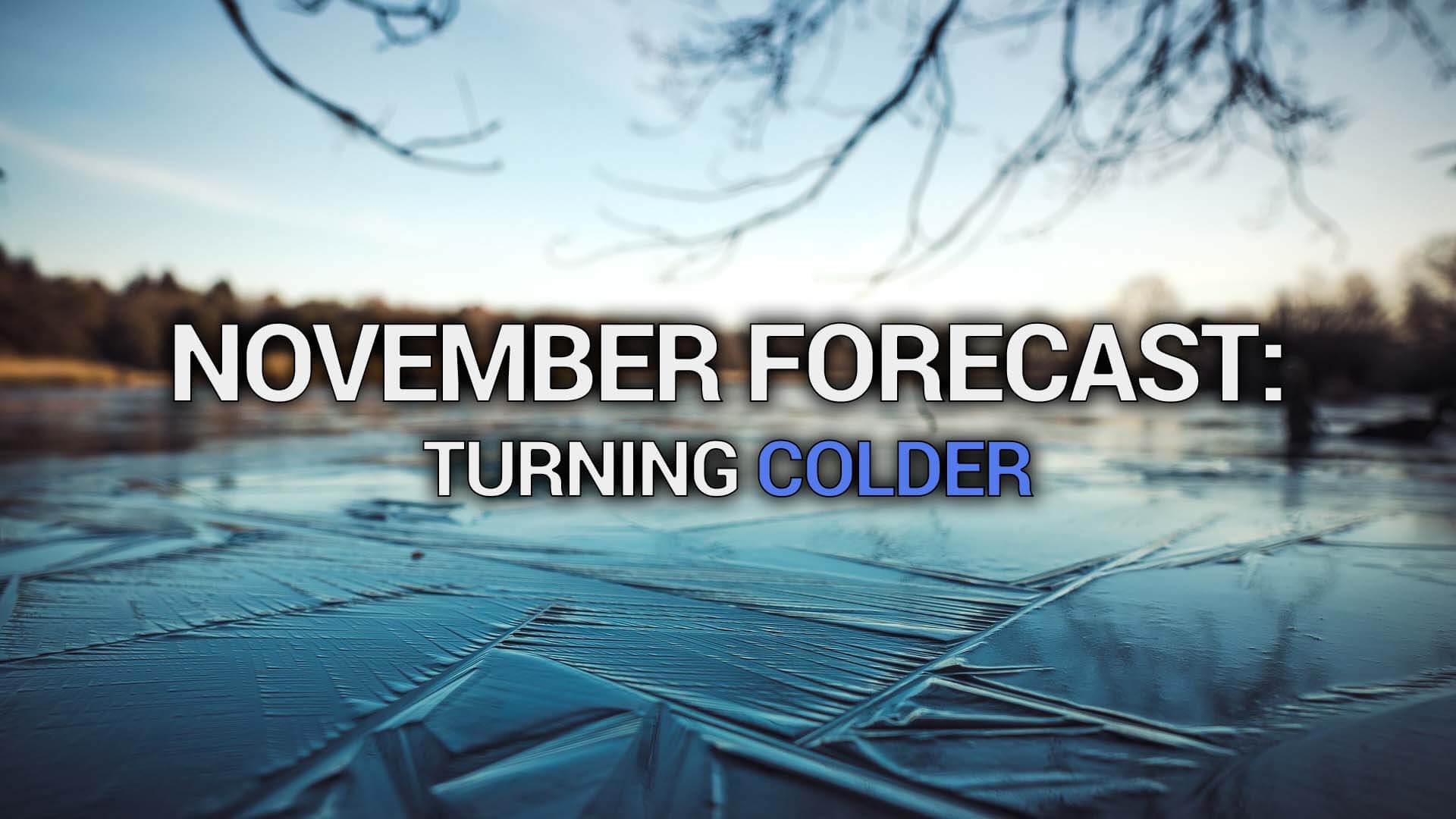 The past couple months have been so warm to the point it feels like our seasons are thrown off. Fall has struggled to even begin, and many stations across Pennsylvania have reported their latest drop below 40 degrees since the early 1900s, which is just when record-keeping began. Fall foliage is definitely not what it was last year, due to the hot and rainy weather we had in August and September. However, the fall foliage season has only just began for many of us in the lower elevations. So will we finally flip the script in November?
We expect the first week of November to bring more above average temperatures, but there could be a cold day or two. By mid-November, average temperatures are forecast to arrive. This is when many of us will see our first freeze of the season. It may not just be one night either, there could be several consecutive freezes, which is typical by mid-November. Finally in late November, below average temperatures are anticipated. This may open the door for a few opportunities for wintry precipitation, especially in the lake-effect zones. Below is our forecast for the month of November 2021 as a whole.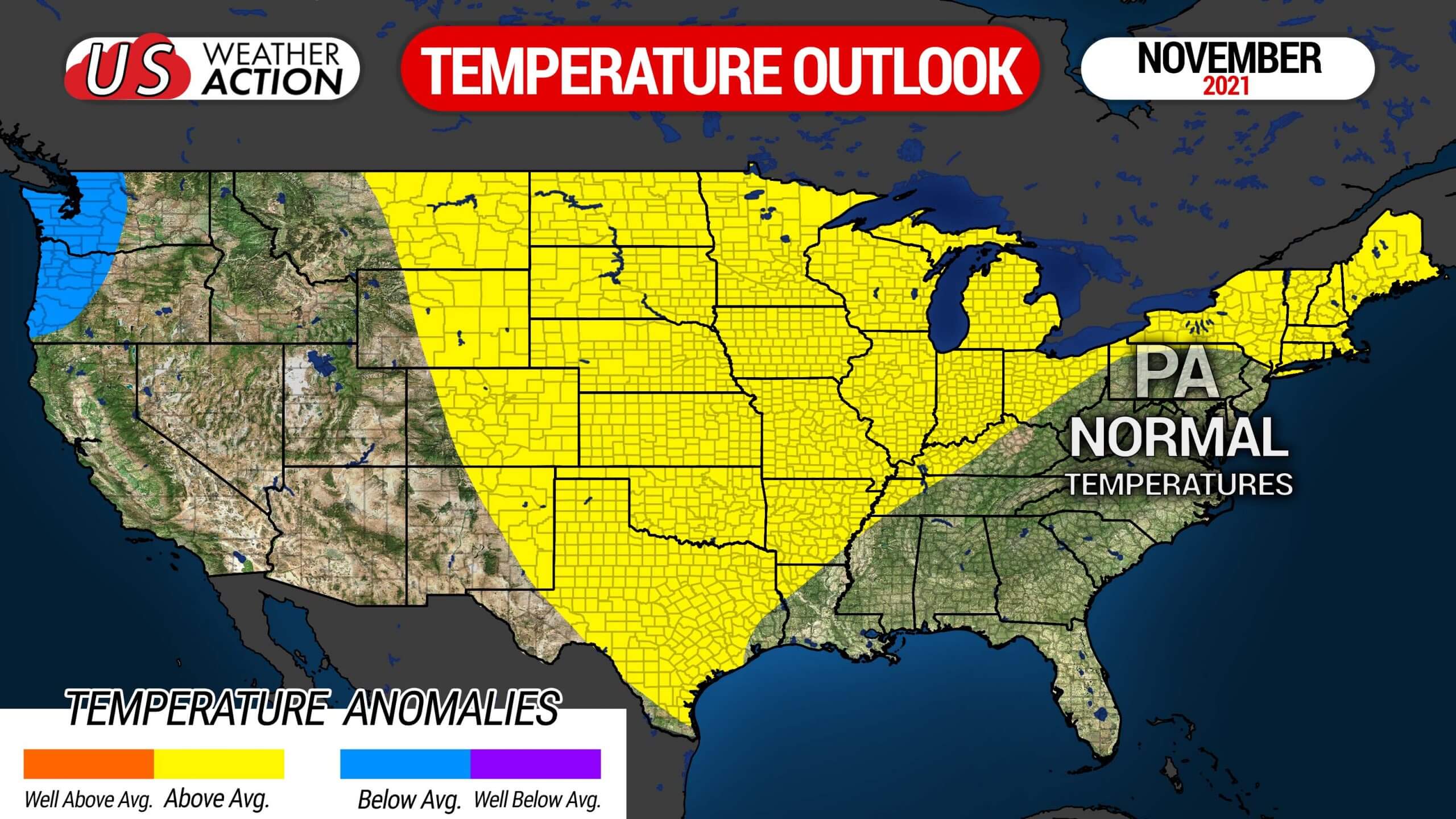 As shown above, we expect the Western US trough to slowly break down, with ridging still expected in the Central US. Also notice that most of Canada, which is our cold air source, is likely to see above average temperatures. This will decrease the likelihood of any extreme cold shots in our area, due to reduced snow-cover to our north, which causes the cold air to moderate. But November will not be as clear cut as the graphic above, as explained above. This is just our mean temperature anomaly forecast for the month.
Our winter outlook will be posted on Wednesday, November 10th. Also, fall foliage season will continue into the first week of November south and east of I-81. For now, here is a summary of our November 2021 Forecast:
TEMPERATURES:
Starting above average in early November, falling to average by mid-November, ending below average by late November.
SNOW CHANCES:
First snow possible in lake-effect belts by mid-November, potential in late November for first snow elsewhere.
If you have friends or family that just want some Fall weather or can't wait for the first snow, share this forecast with them using the button below!
---
---