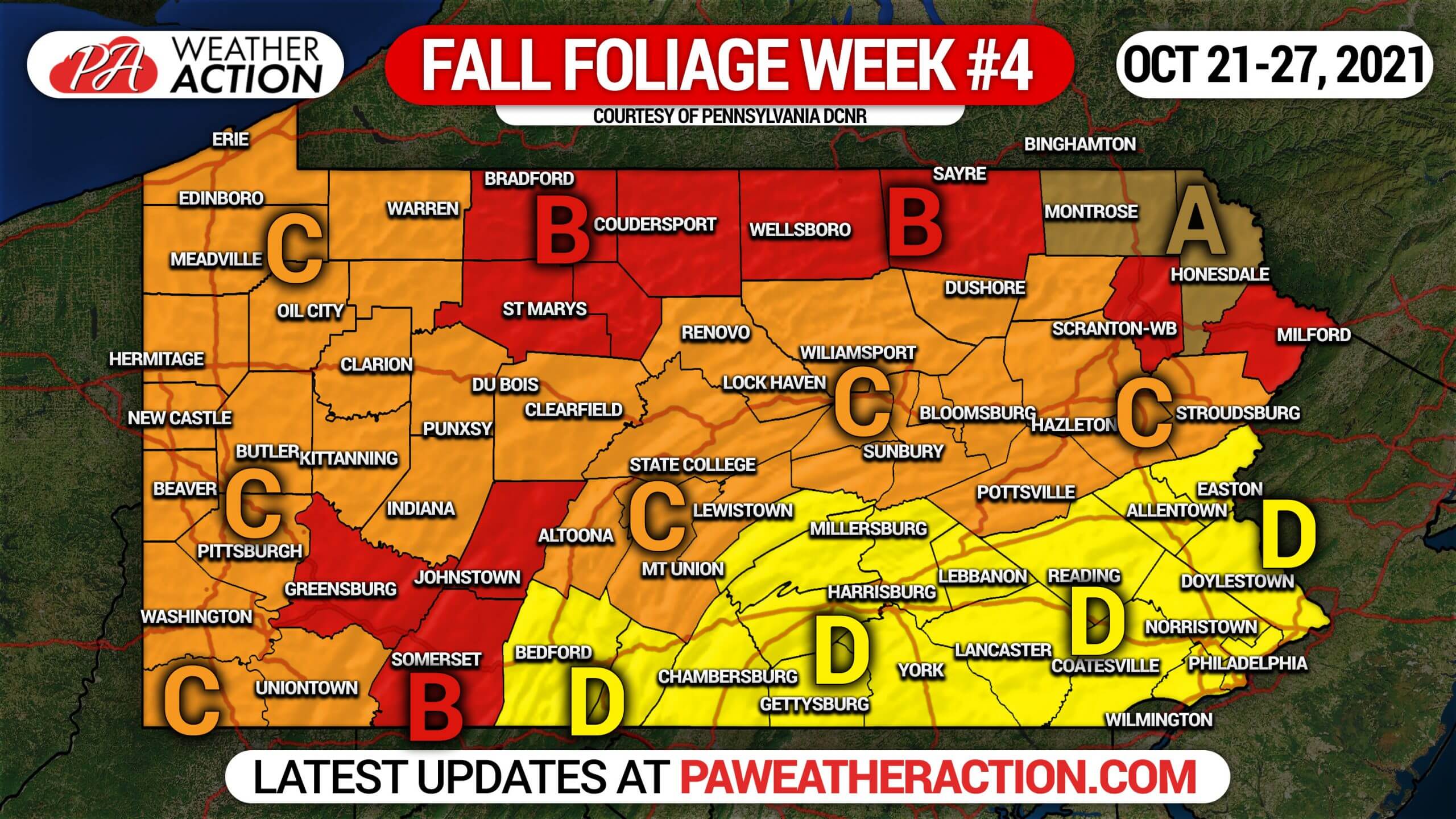 Warm conditions are coming to an end as we head into the heart of Fall. The next few weeks will feature temperatures commonly in the 40s and 50s, with ample rain chances as a few strong low pressure systems look to impact the region. Fall foliage is around its peak across much of Pennsylvania right now. Cooler temperatures will work to speed up the process in Southern PA in the coming weeks after getting off to a very slow start. In addition, rain and sometimes windy weather may work to drop many of the leaves.
Unfortunately, as of the time I am writing this article, next weekend (Halloween Weekend) looks very wet and windy, which is bad for fall foliage seekers and candy seekers alike. Stay tuned, we will have updates on the forecast for Halloween Weekend in the coming week.
FALL FOLIAGE REPORT: OCTOBER 21st – 27th, 2021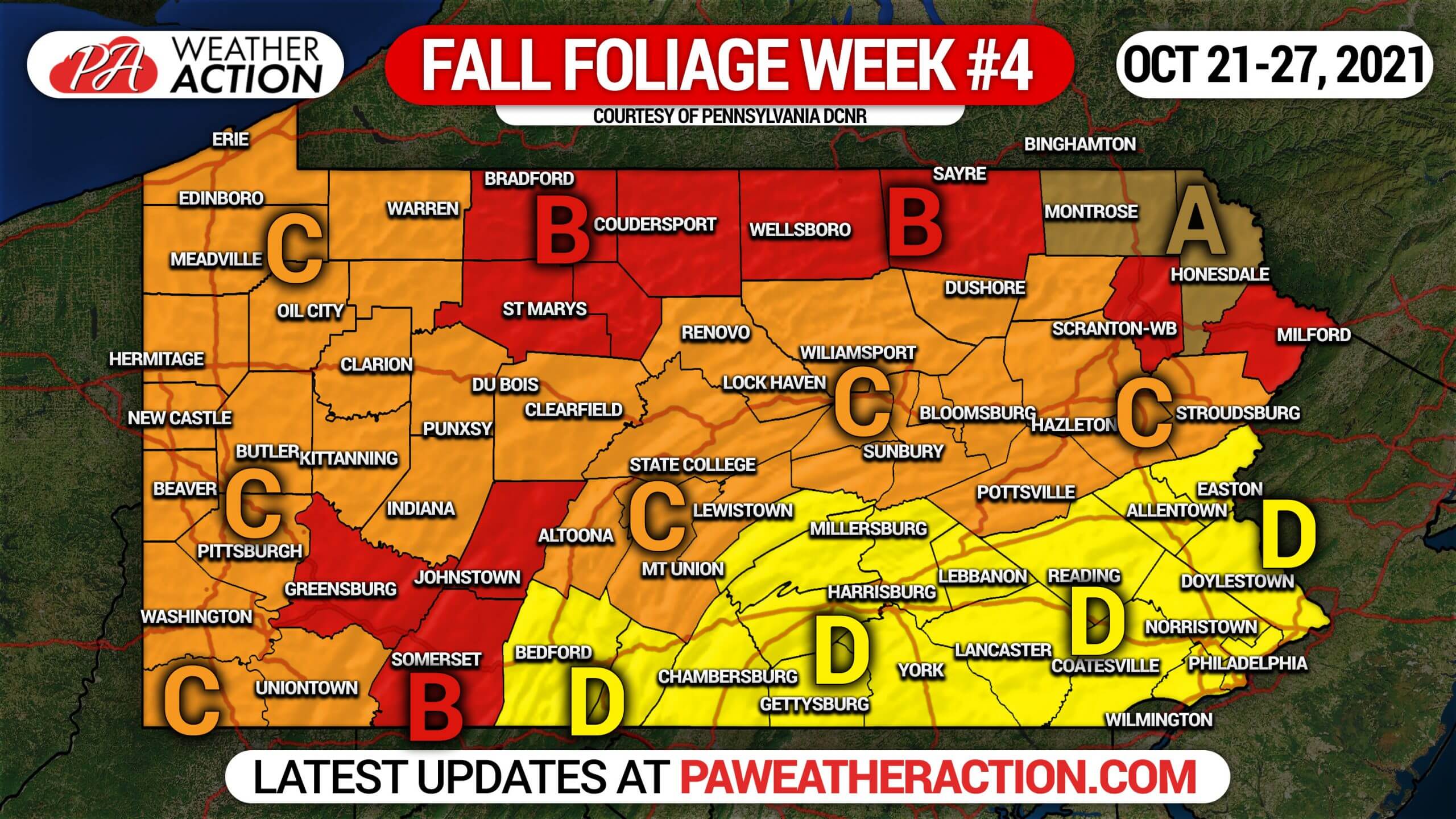 Area A: This region is now past peak color and is seeing leaf drop, as the foliage season will be over in one week.
Area B: This region is experiencing peak color, with about 90% or more of tree species having changed color. Color will start to fade in the coming week.
Area C: This region is beginning to see best color, with about 80% of tree species having changed color. Peak color is this week in this area.
Area D: This region is seeing partial color change, and about 50% of tree species have changed color. Peak color will begin in approximately one week in this area.
Do your best to get some sight-seeing in this week between the rainy days, because the fall foliage season will be ending in about two weeks.
Don't forget to share this article with family and friends who may be interested in the fall foliage using the blue button!
---
---