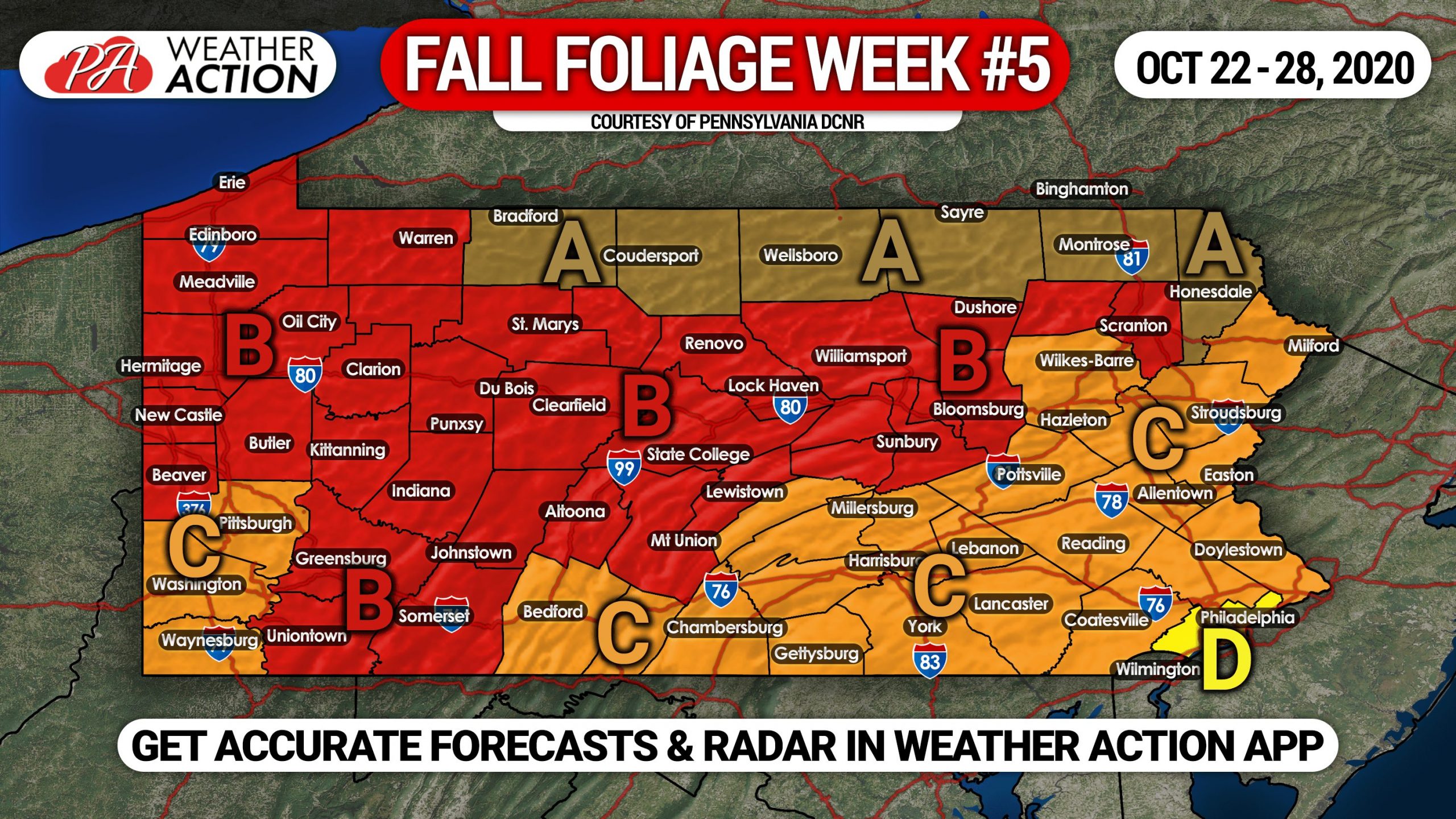 If you were not able to take in the fall foliage last weekend, fortunately this weekend will offer another excellent opportunity. Mainly dry weather is expected, with temperatures Saturday much warmer than Sunday. You'll need a light jacket if heading outdoors Sunday.
Peak fall foliage is now on display across much of eastern and southern Pennsylvania. Color is beginning to fade in the Laurel Highlands as well as in areas north of I-80. And in the northern mountains, most of the color is gone as most trees are now bare.
PA FALL FOLIAGE REPORT WEEK #5: OCT 22-28, 2020
Area A: This region is past peak, and most color is gone as leaf drop is nearly complete for the season.
Area B: This region is still seeing nice color, but is foliage is fading and significant leaf drop has occurred. About 95% of tree species have changed color.
Area C: This region is seeing best color now, and about 80% of tree species have changed color. Peak color is this week in this area.
Area D: This region is approaching best color, and about 50% of tree species have changed color. Peak color is in approximately one week in this area.
Be sure to share this article with family and friends who may be interested in the fall foliage using the blue button below!
---
---