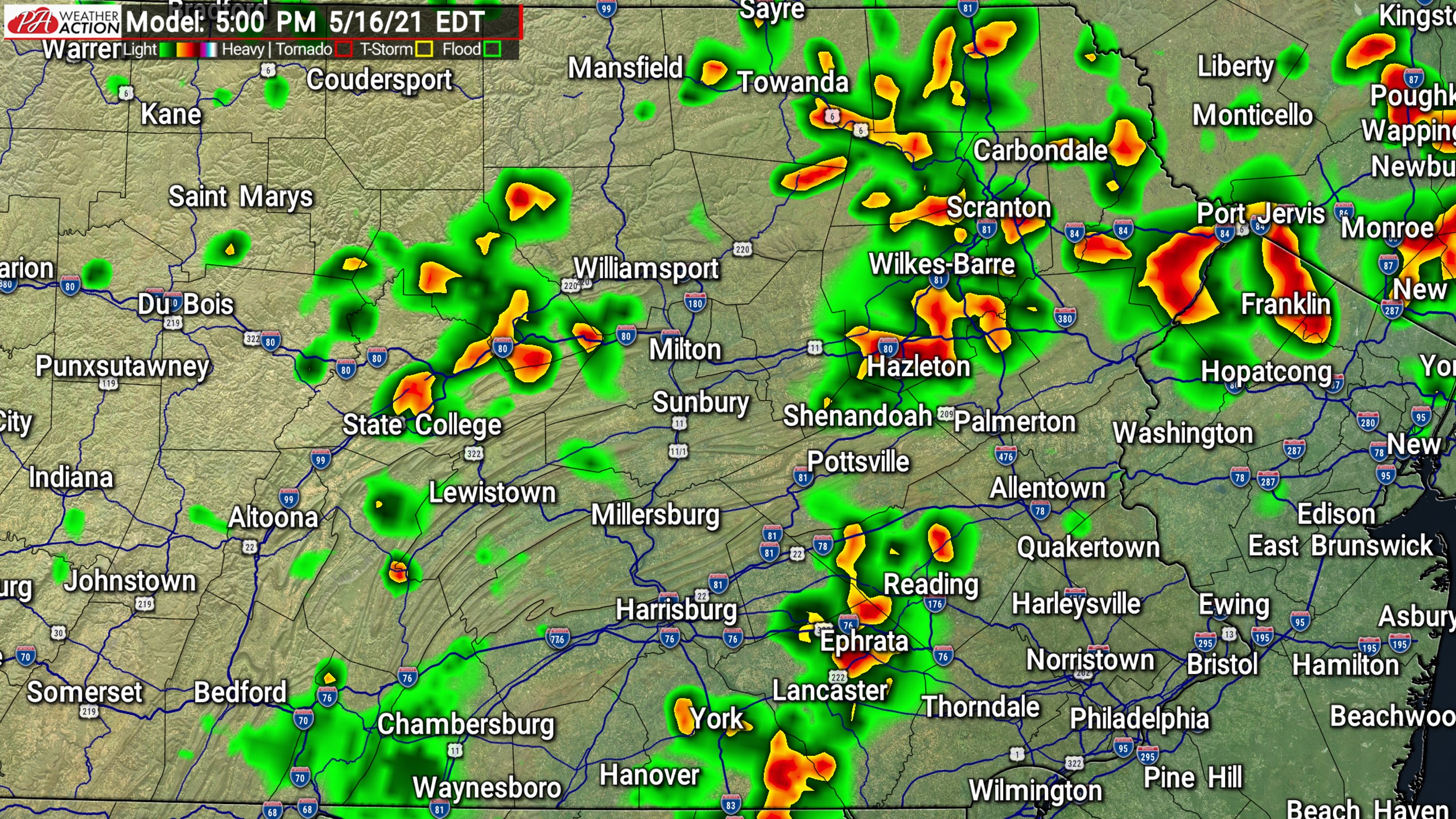 So far, this May has been on the cool side, which has resulted in a delayed start to thunderstorm season not only across PA, but across the entire country. That all looks to change though as we head into the coming few weeks, with temperatures quickly rising this week. Many of us will easily climb into the 80s by the end of the week. Then next week, we expect to see an increase in chances for scattered thunderstorms. Although, currently those storm chances do not look overly impressive. Below is a meteogram displaying forecast highs and lows at Harrisburg for the coming two weeks. This same rapid warming trend will take place across all of the state.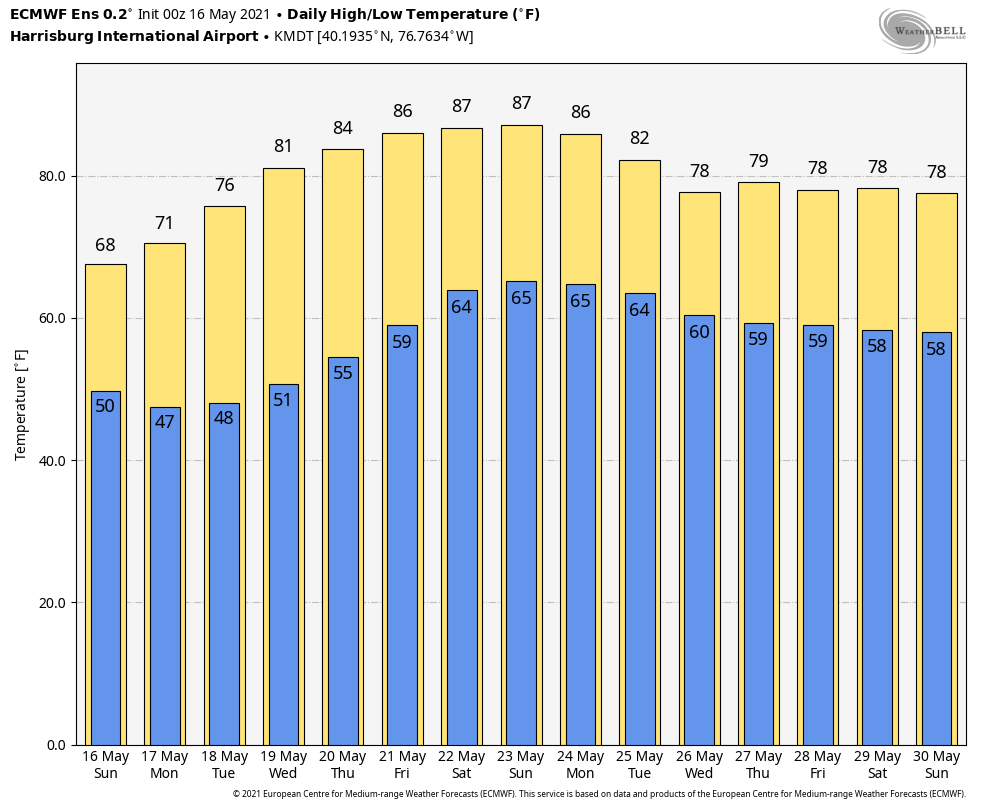 Today, highs in the mid 60s to low 70s are expected, with mostly cloudy skies in the eastern half of the state and mostly sunny skies across western PA. A shortwave trough coupled with very weak instability will spark off some scattered showers and perhaps a few rumbles of thunder mainly east of State College and Chambersburg. Most of this activity will take place in the afternoon and evening. Isolated locations could pick up as much as a half-inch of rain, with most areas staying under a quarter-inch.
Here is Future-cast radar for today, showing where and when we anticipate the rainfall to take place.
Let us know in the comments of this post on our facebook page, do you like this Futurecast video or would you like individual hourly radar frames? Thanks!
---
---