The tropics are getting extremely active just as some began to write off this season. The likelihood of a landfalling, possibly major hurricane is increasing. With that said, we are still six days away from potential landfall. There are still several scenarios on the table. Everything from the storm curving out to sea, to making landfall as a major hurricane in NC, to making landfall as a category one in GA or SC still remains possible. Unfortunately, the chances of it staying over the Atlantic are decreasing steadily.
Originally it was thought Florence was going to be "caught" by a trough and kicked north into the open Atlantic. Ever since then, models have continued to shift the track farther and farther west. At this point, the area of greatest concern is the Outer Banks of North Carolina, down to Myrtle Beach, SC.
Here is the latest track from the National Hurricane Center (5 PM Advisory):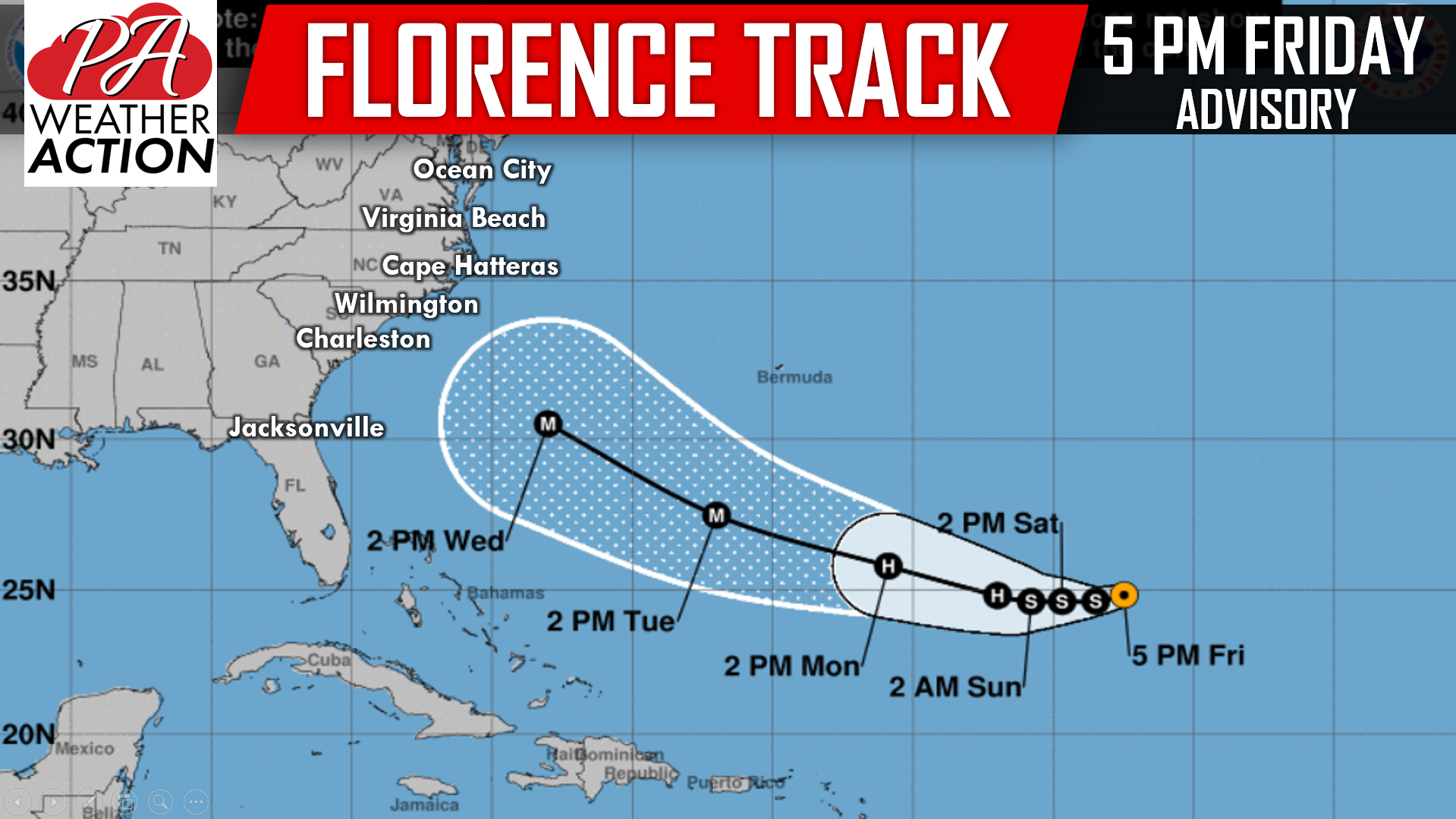 This track is subject to change, but the NHC projects we will have Category 4 Major Hurricane Florence moving towards the Carolinas mid to late next week. This would obviously cause major destruction to Cape Hatteras. When it comes to impacts of PA, the biggest threat will likely be rainfall, unless the storm comes right up the Chesapeake Bay. In that case, we would be looking at more in the way of damaging winds, but that scenario isn't very likely.
As mentioned in our article earlier, a widespread 2-6″ of rain is likely this weekend and early next week here in Pennsylvania. If Florence then comes through next weekend with substantial amounts of rainfall, we could be talking about major flooding in many areas of the state. This is just one reason why this storm matters to us here in PA.
COASTAL LANDFALL PROBABILITY FORECAST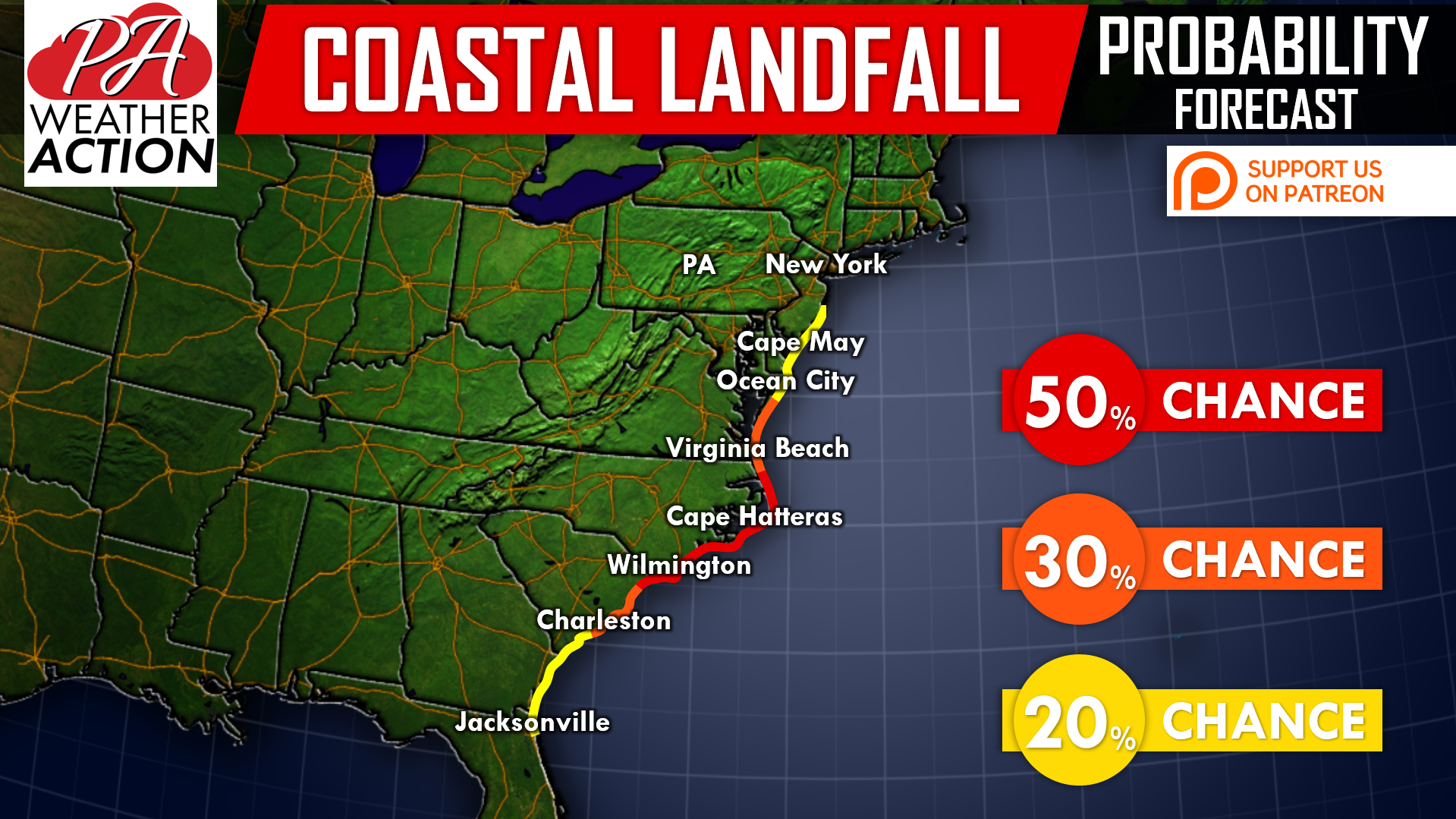 As you can see, there is roughly a 50% chance that Florence will make landfall between Myrtle Beach and Kill Devil Hills, NC. This area as of now has the highest probability of landfall. Locations such as Charleston, SC and Virginia Beach, VA have about a 30% chance of Florence making landfall near them. Finally, the Southern New Jersey Coast down to Ocean City, MD and the Georgia Coast have about a 20% chance of Florence making landfall.
We will have many more updates of Florence in the coming days. To track the storm yourself, just download our app and view the "Tracking Florence" page. You can download our free app here >>> Download PA Weather App
If you appreciate our efforts and would like to make a small donation along with some extra perks, click here>>>Support PA Weather Action on Patreon!
Share this important update with your family and friends using the button below, stay safe!