An upper level low slowly moving to our west will be accompanied by a low level jet, and be responsible for a wind-driven heavy rain across our area Friday. Maximum wind gusts will be in the 30 – 50 MPH range, and will occur as the heavy rain moves through. To make matters worse, temperatures will be in the mid 40s to low 50s, so this will be one of the worst weather days of the year.
Expect roughly a nine hour period of heavy rain Friday. Rain will be pushing from south to north. Leftover showers will rotate in on Saturday, so we can't promise dry Halloween celebrations. Below is Hi-Res NAM Future Simulated Radar for the entire event.
---
FRIDAY – SATURDAY RAINFALL FORECAST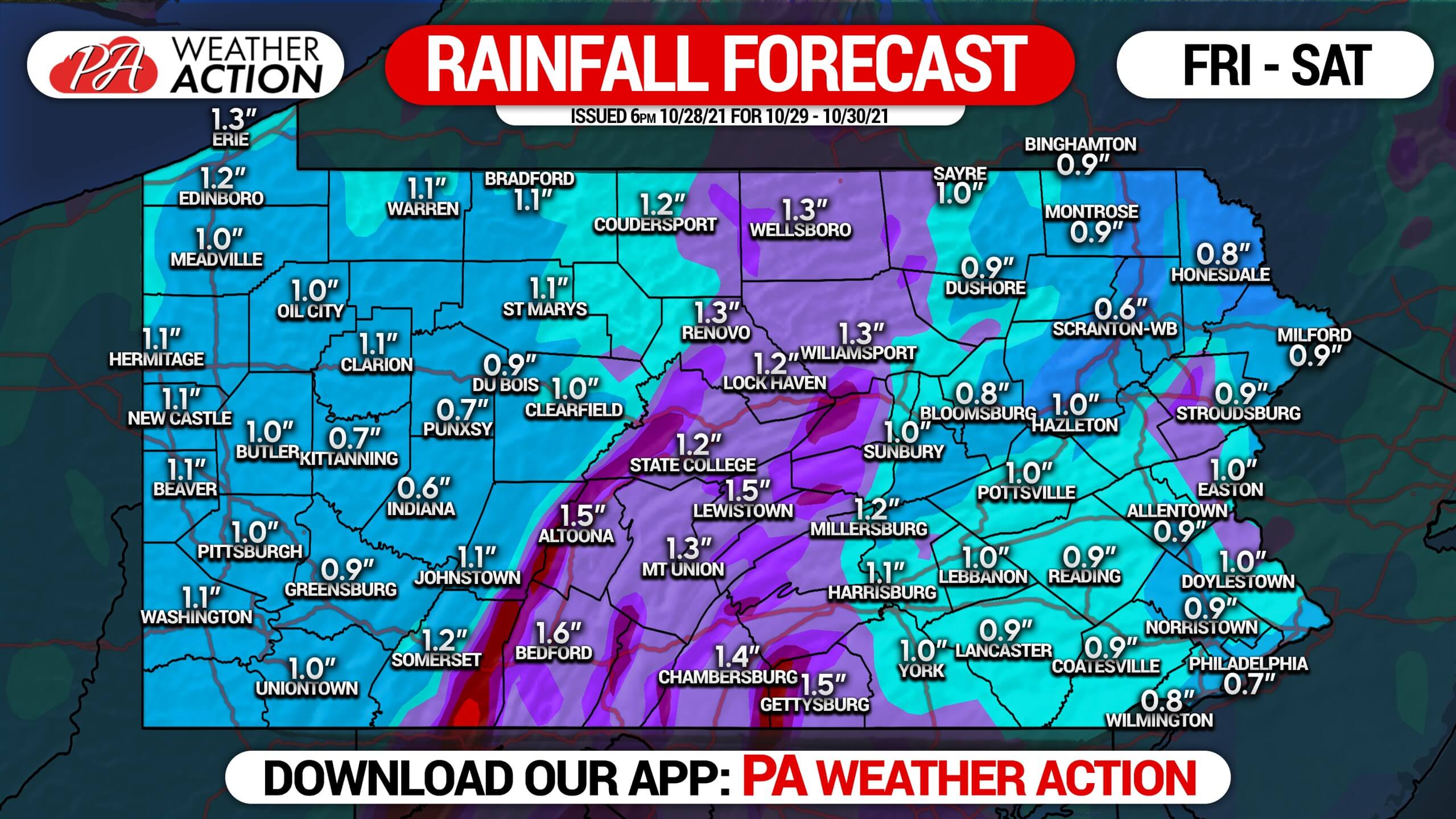 Highest rainfall amounts will be in Central PA, where a stripe of 1 – 2″ is forecast. East of the Susquehanna and west of the Alleghanies can expect between a half inch to an inch of rain. A minor risk of flash flooding will exist in the northern mountains and locations within 20 miles of the Delaware River, since those locations have picked up the most rain recently.
Be sure to share this forecast with family and friends who have Halloween-related plans this weekend!