After such a warm October, you may be wondering where mid-fall weather is. Mother nature decided to jump right into winter as many areas experienced their first snow of the season today. By Friday and Saturday we will dive as far as 25 degrees below average, as a shot of Arctic Air will move in.
Low temperatures Saturday Morning will challenge records set over 60 years ago in some locations, especially in Central and Eastern PA. Here are the expected low temperatures Saturday Morning.
But wait, it get's colder. Before we get into the painfully cold wind chills, let's take a look at expected high temperatures on Saturday. It will be a freezing afternoon for those heading up to Nittany Valley for the Penn State Game.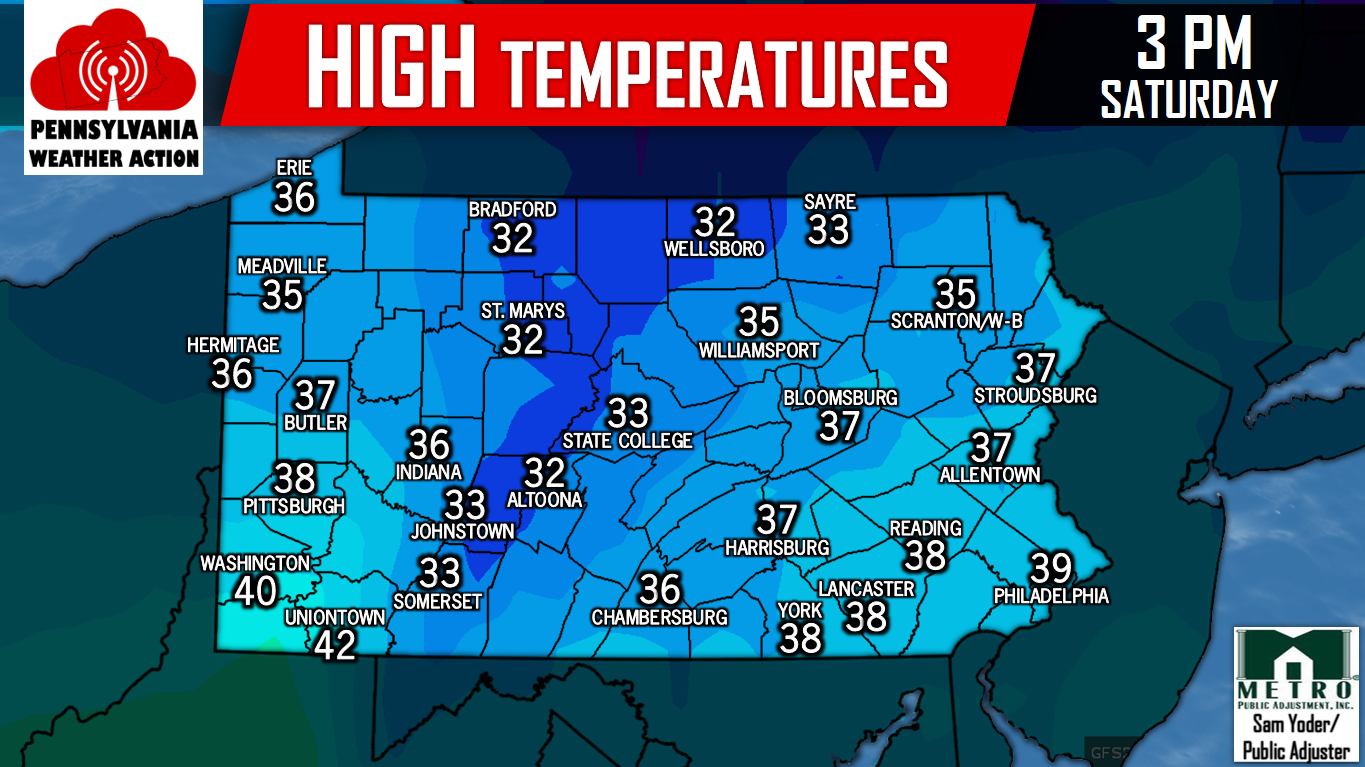 As the cold front passes through, a line of moderate snow could move through Western PA. Along with that, lake effect snow showers are expected Friday in Northwest PA and the Laurel Highlands. Here is the Future Radar for 11 PM Thursday.
Wind chills Friday Morning will range from the single digits to the low 20s depending on location. This is incredible for early November, and rarely occurred in the deep winter months last season.
Be sure to have our Facebook page like to receive the latest updates, click here>>>Pennsylvania Weather Action's Facebook Page
Share the freezing news with your family and friends by clicking the button below!