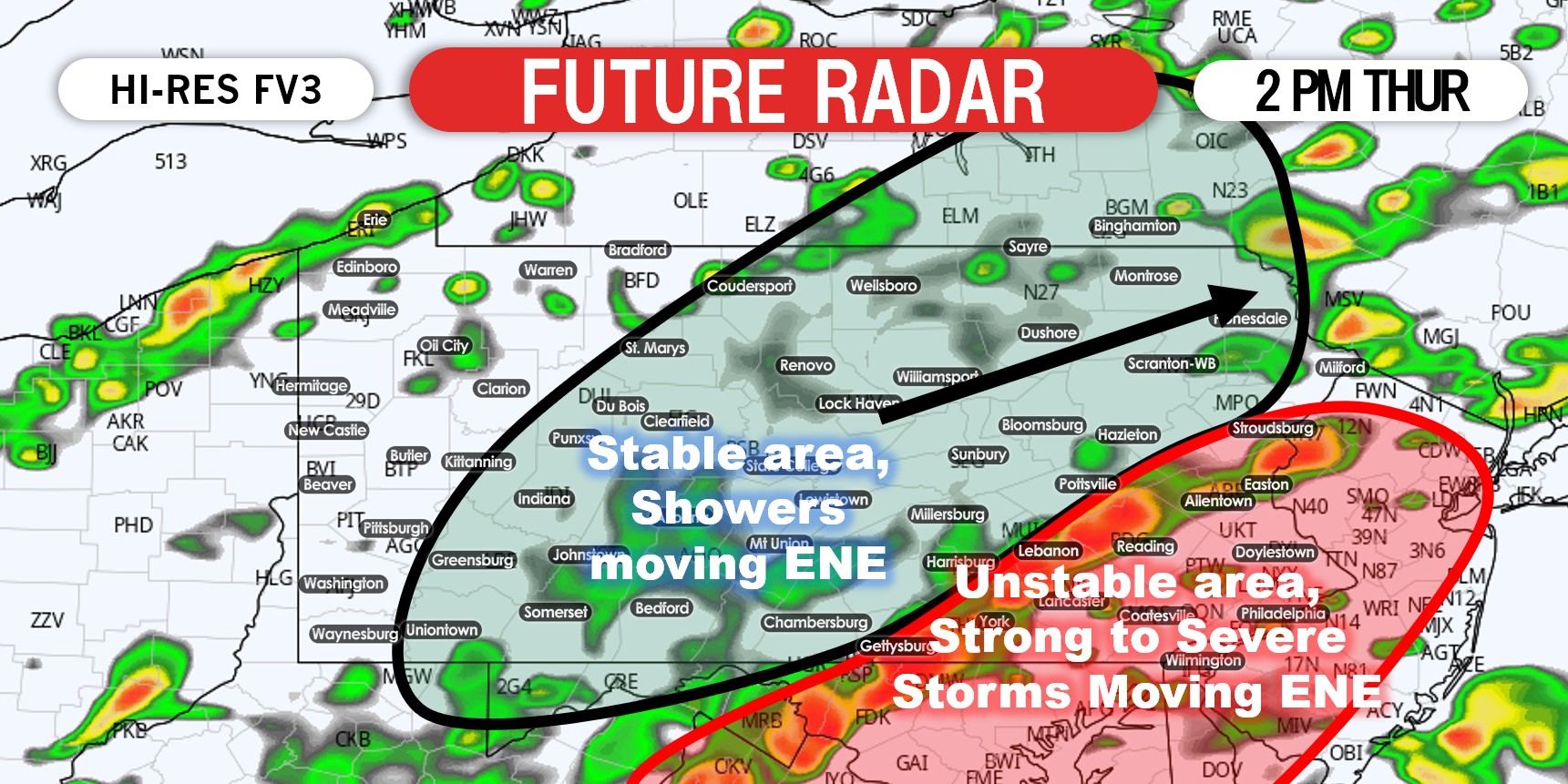 Our very slow start to severe weather season continues, but as temperatures warm back up, so will our opportunities for the usual summertime afternoon thunderstorms. Our next chance for strong to severe thunderstorms is Thursday.
Showers will develop in central and western PA Thursday morning in the warm sector ahead of an approaching weak trough. This will lead to a stable environment in those areas by around noon, which is why the severe thunderstorms risk is mostly in eastern PA. Thunderstorms are expected to develop along and just east of I-81 by early Thursday afternoon.
Times may change as we are still two days out, and I think this model may be a couple hours too early with its progression. Ample wind shear will bring the risk of damaging winds, and also a few tornadoes possibly. Below is a look at the expected setup around early Thursday afternoon.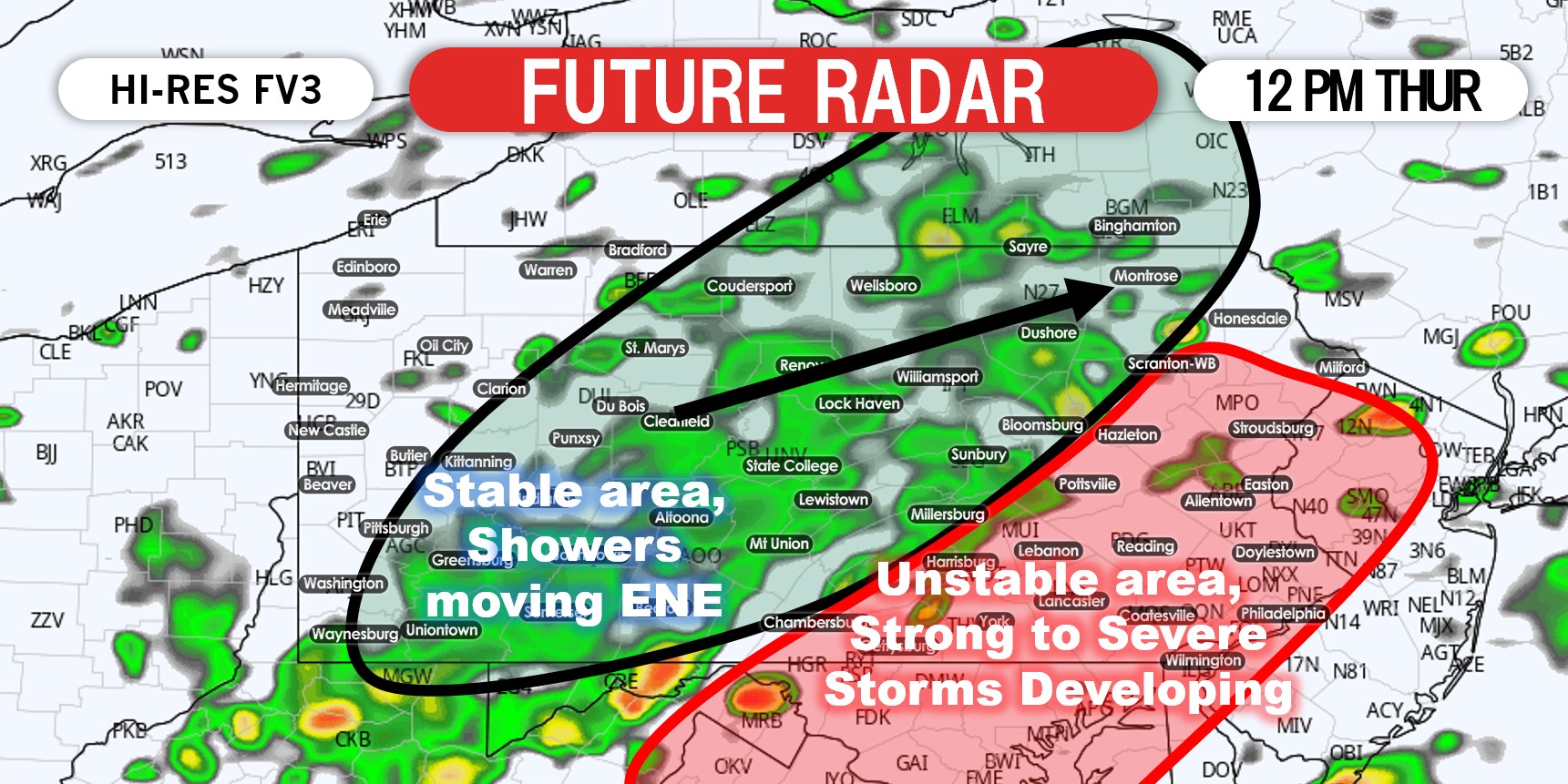 A relatively organized line of storms may form in the Lower Susquehanna Valley and Lehigh Valley by the mid afternoon. Thunderstorms will continue to push east-northeast. As these storms push into southeast PA, there will be the potential for some urban street flooding in prone locations. Here is a look at the possible setup by mid-afternoon Thursday.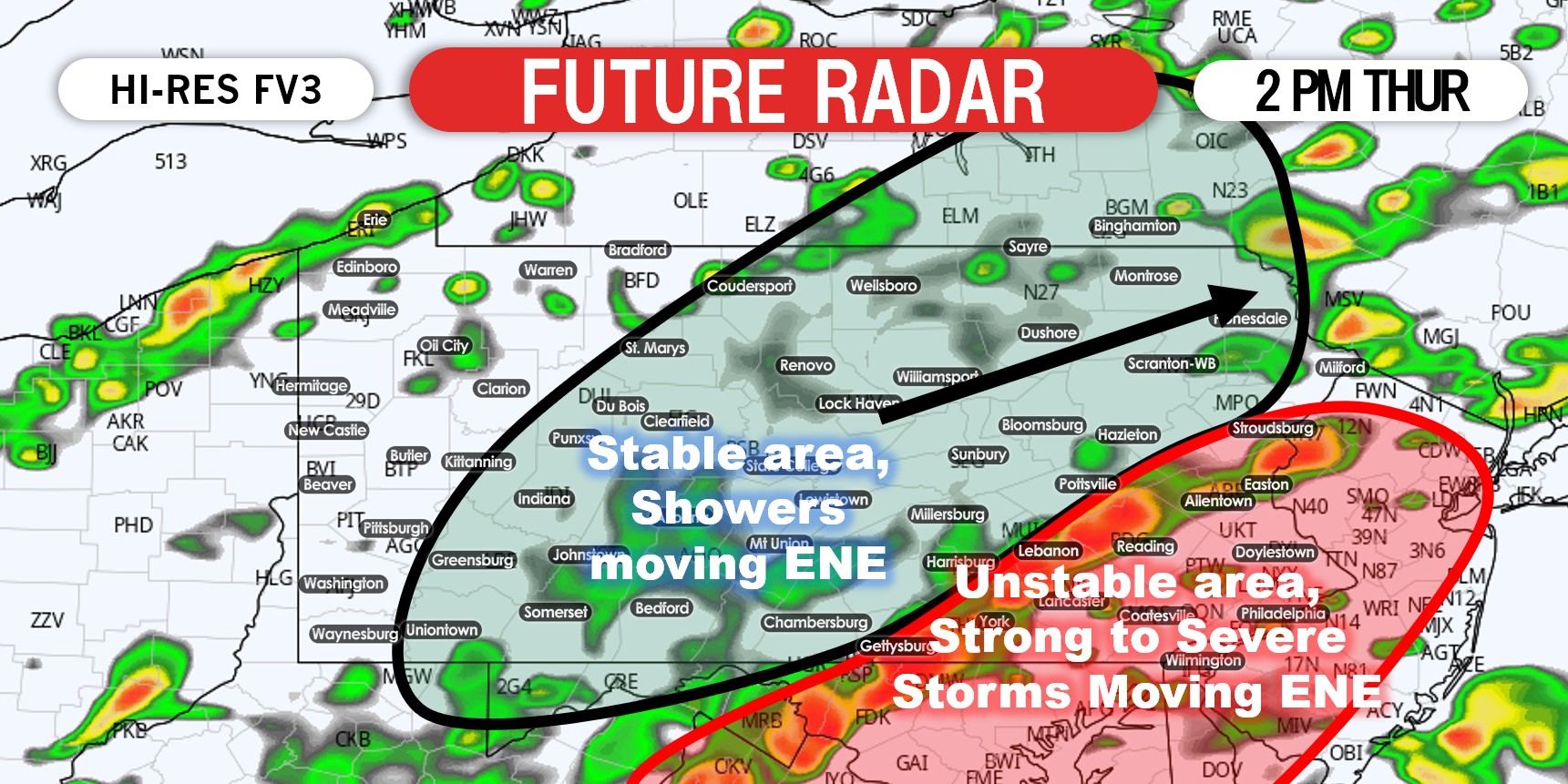 By early Thursday evening, most of the thunderstorm activity is currently anticipated to be concentrated near the Philadelphia Metro area. Most other parts of the state should be under cloudy skies. A few non-severe thunderstorms may develop within an area of weak instability across western PA Thursday evening. That area could be added to the Marginal Risk category in future updates. Below is the modeled setup for early Thursday evening.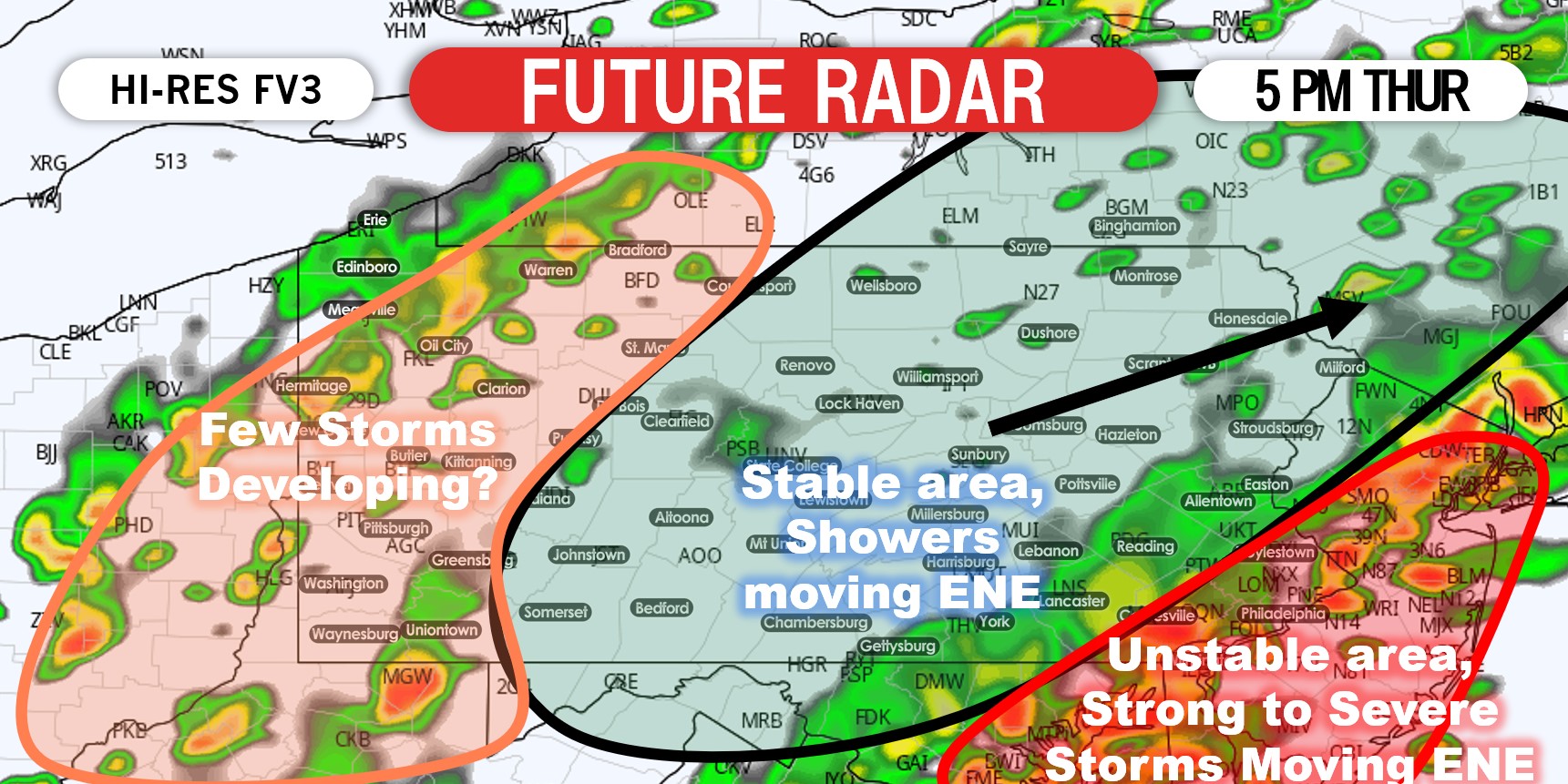 ---
THURSDAY SPC SEVERE THUNDERSTORM OUTLOOK


Slight Risk (Yellow): Scattered strong to severe thunderstorms may develop Thursday afternoon. As usual, expect localized impacts as it's impossible to know exactly what areas will be hit. Primary risks include damaging winds and a few spin-up tornadoes mainly east of I-81.
Marginal Risk (Green): Isolated strong to severe thunderstorms may develop Thursday afternoon. Isolated gusty winds possible.
You can always track the storms on our app. Currently just the Apple version is available for download, as we are in the process of a big update. Tap here to get the Weather Action app on Apple.
Be sure to pass this article along to family and friends using the blue button below. Stay safe!
---
---