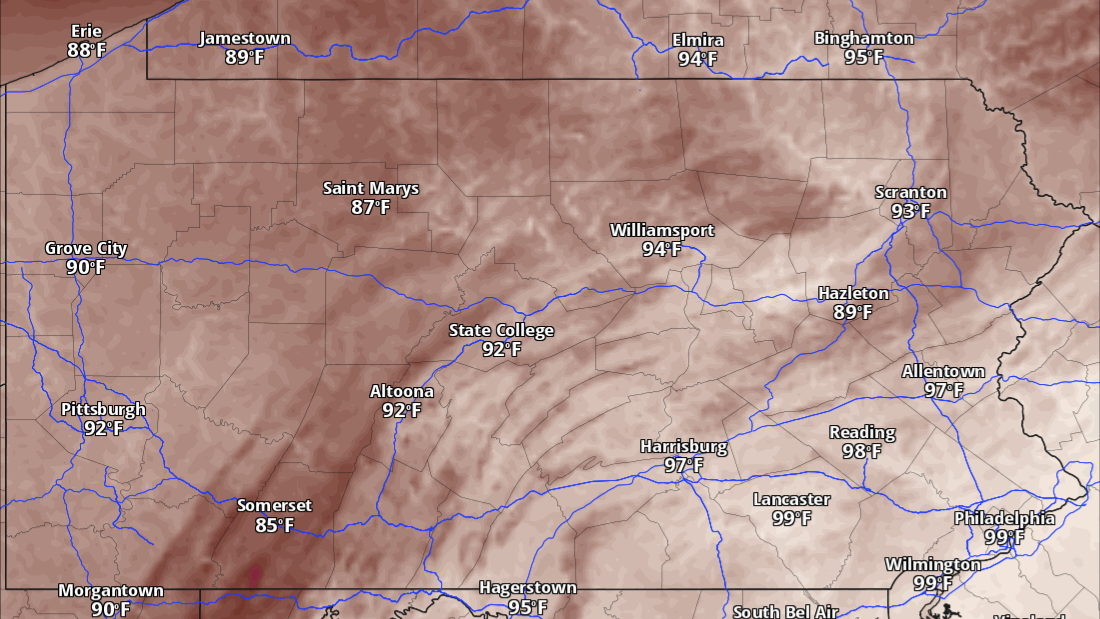 The eastern half of the state has been upgraded to a Slight Risk for severe thunderstorms late this afternoon and evening. These storms will be scattered as they move east-northeast. The main threat is wind gusts of 40-60mph.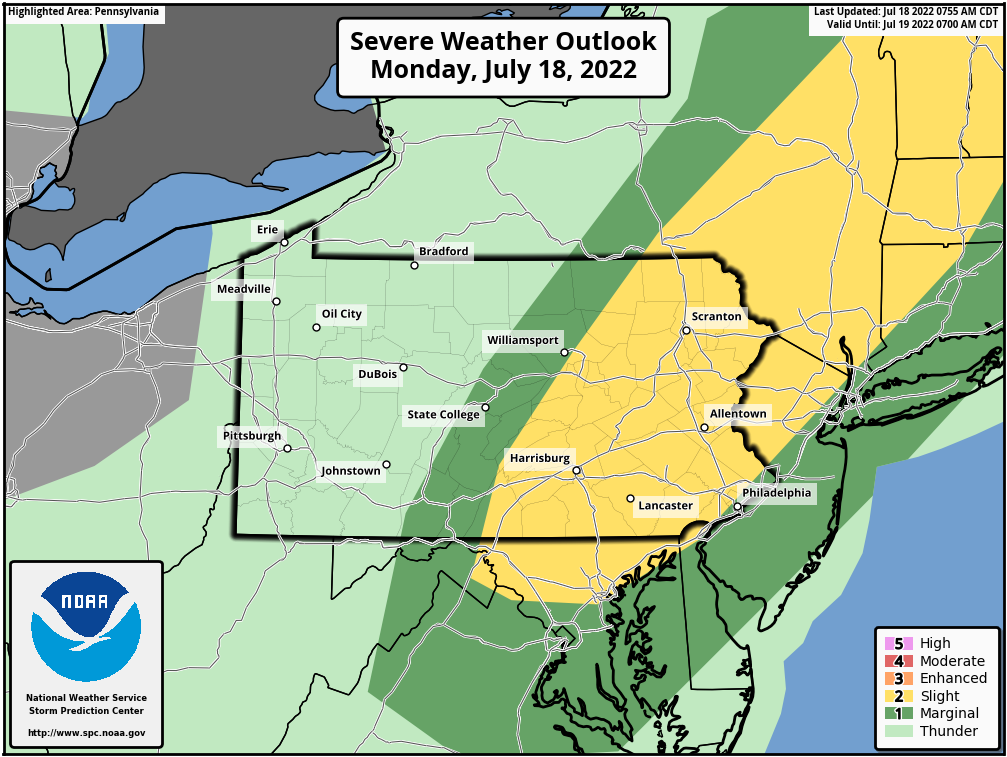 Storms will develop mainly in South Central PA around 3-4pm, with a few pop-up cells possible in the Endless Mountains and Mid-Susquehanna Valley. From there, they'll move east-northeast into Southeast PA and possibly the Southern Poconos both around 5-7pm. Philadelphia may not be done with these storms until 8-9pm.
See future radar for today here: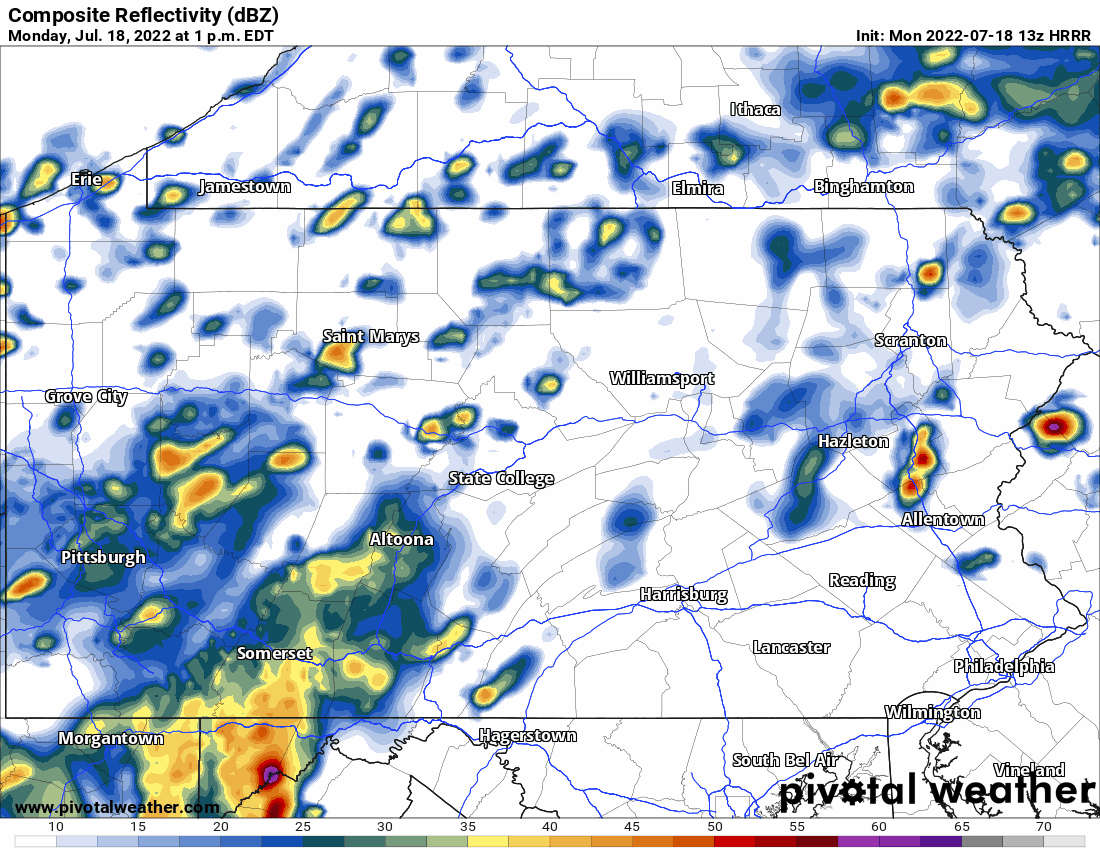 After this, the heat finally sets in for a while. Below are the heat index values and Wednesday and Thursday.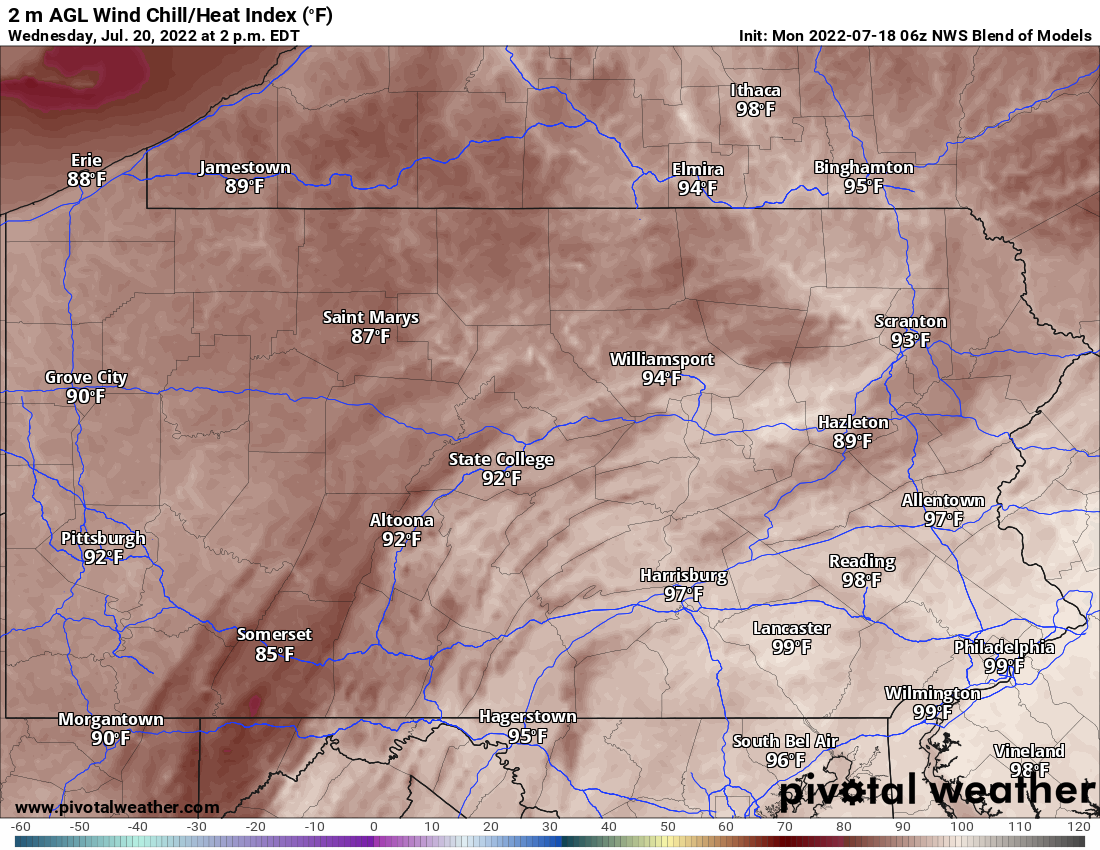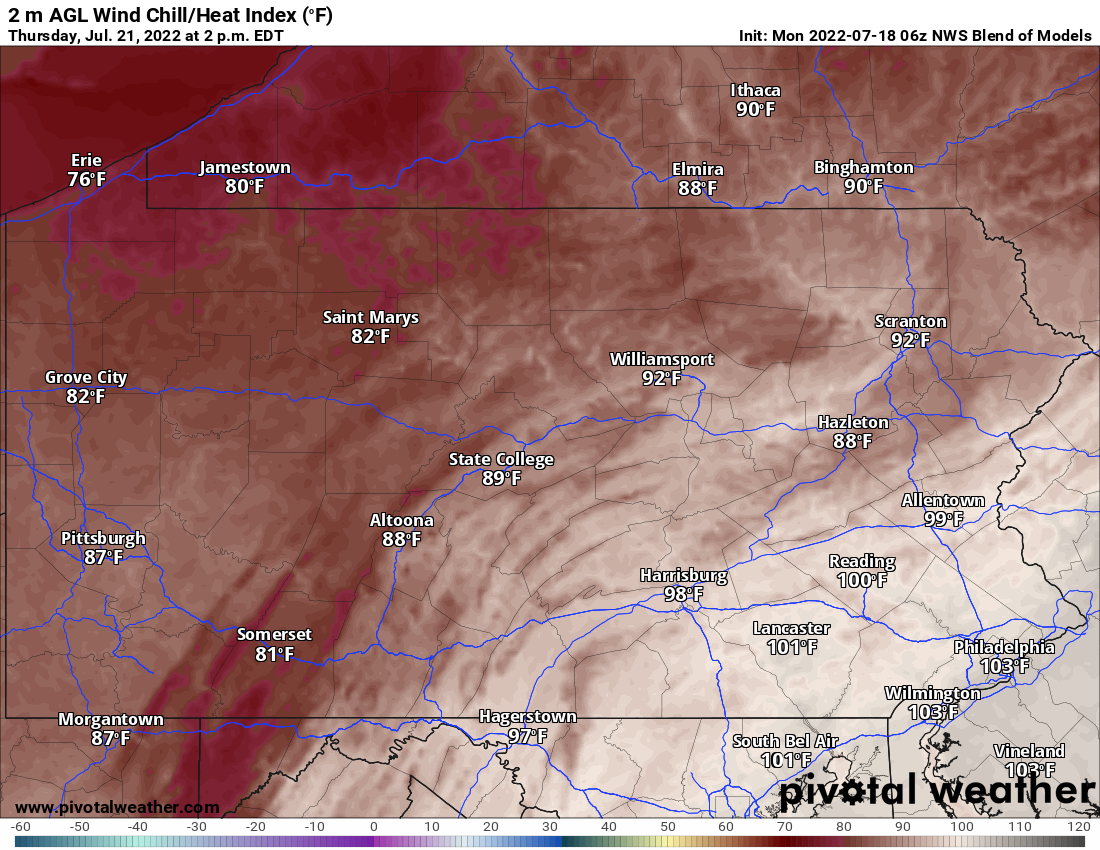 Find our forecasts anytime in the PWA App by tapping the image below.
---
---