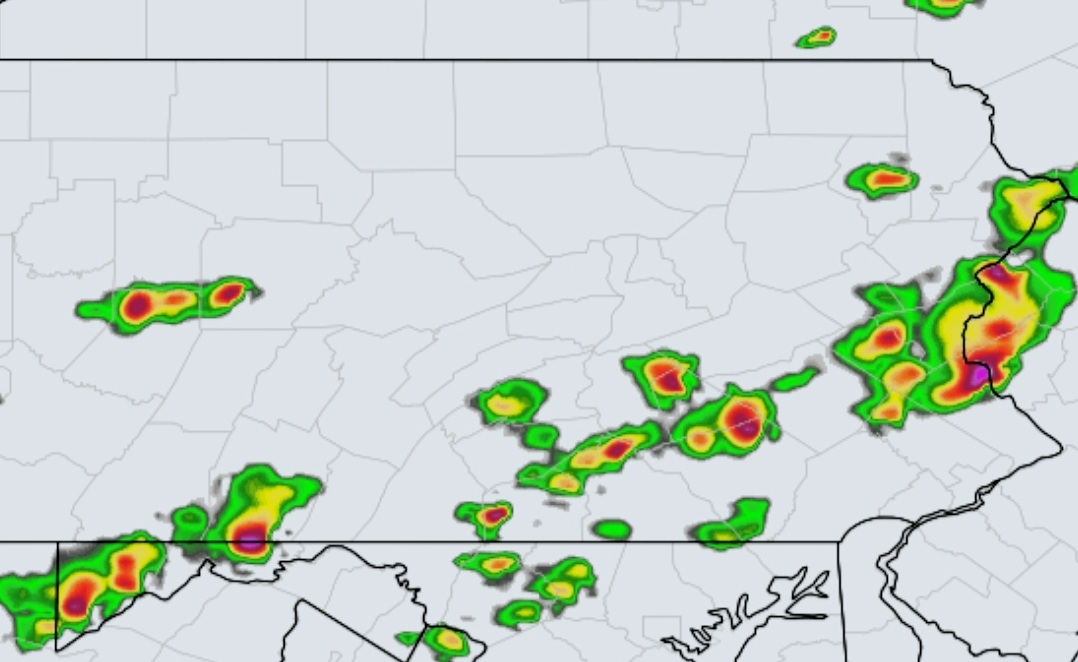 Today's severe thunderstorm risk has been upgraded to Enhanced in Southeast PA, with a 30% of damaging winds within 25 miles of a given location. Damaging winds are defined as wind gusts at or above 58mph. Below is the latest SPC graphic.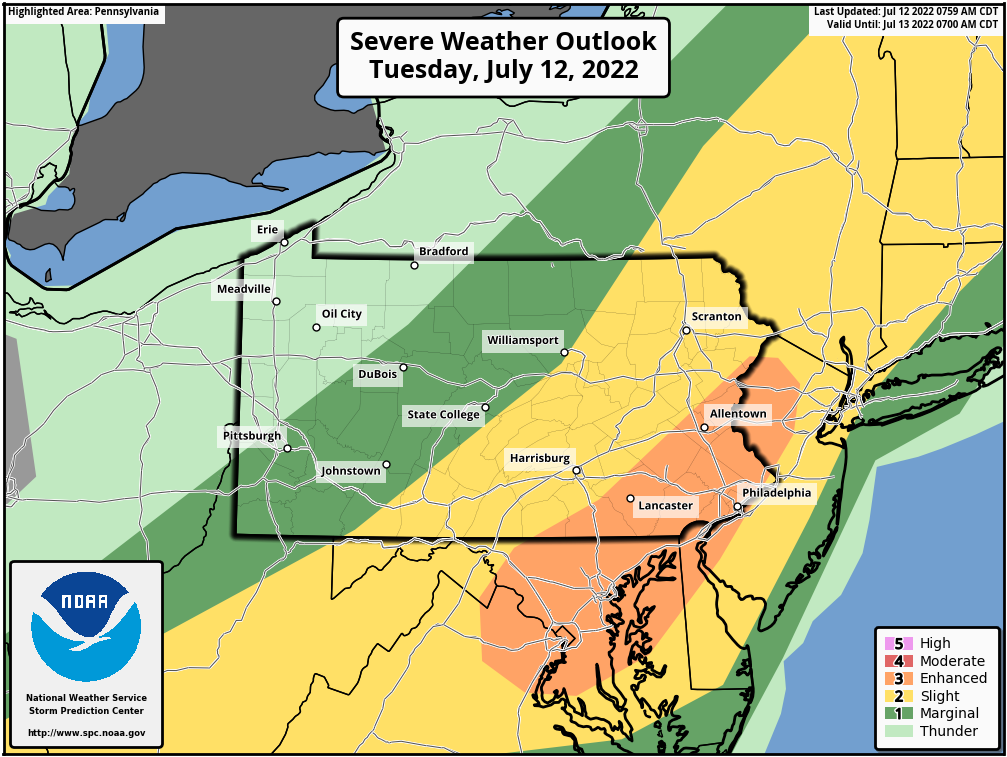 1 – 2pm: Models are now plotting more widespread development of thunderstorms from Williamsport to State College to Somerset by early afternoon.
2 – 4pm: From there, storms will push east into a very favorable environment for strengthening near the I-81 corridor.
4 – 6pm: Storms will be matured and at their maximum potential late this afternoon as they head into the Lower Susquehanna Valley and Lehigh Valley.
Below is future radar from the HRRR Model.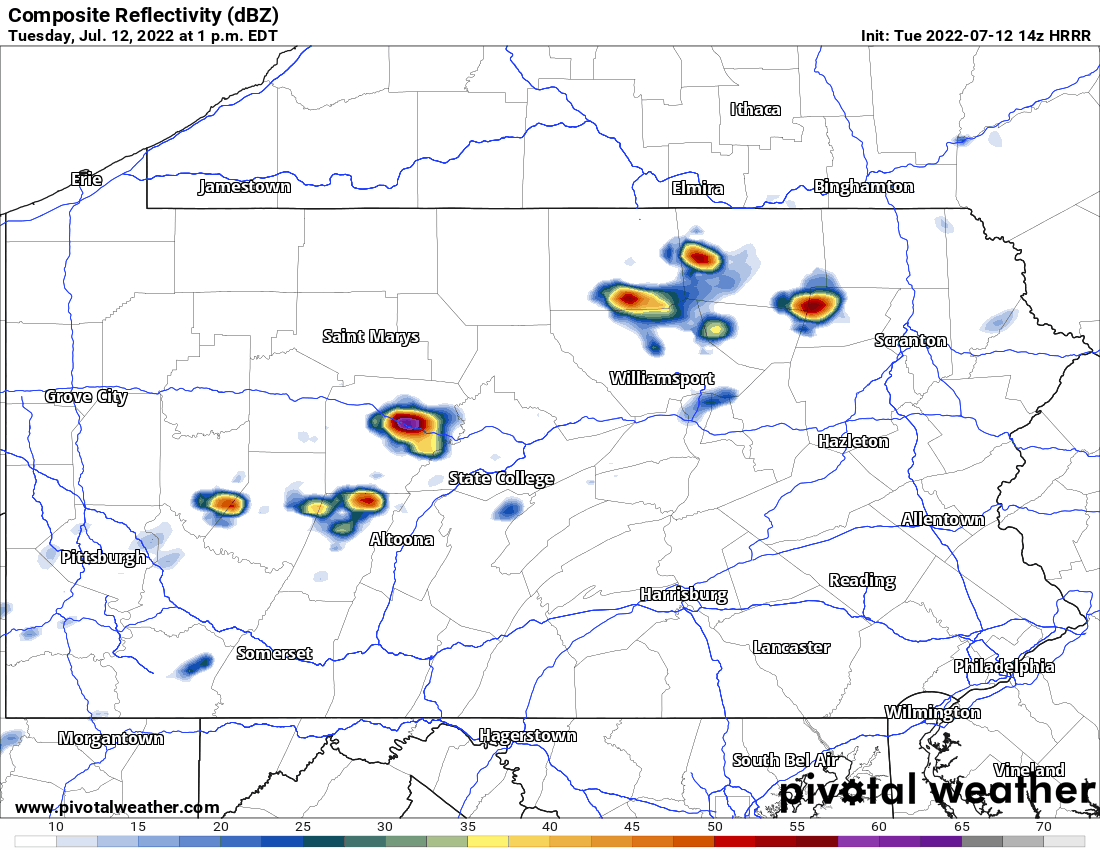 Stay informed today and in the future with our app! Get it by tapping the banner below which takes you to your phone's app store.
---
---