Significant to major flooding has taken place in several PA towns this evening, where as much as 3 to 6 inches of rain has fallen in these towns. Dauphin, York, and Lebanon counties were a few of the counties hit hardest.
Roads were turned into rivers this evening, leaving motorists stranded. Below are images from this evening's flooding in Dauphin county:
Photos are courtesy of Sean Simmers and of pennlive.com
Neighbor's trying to save vehicles in Middletown @PennLive pic.twitter.com/dsVJ0j3SsQ

— Sean Simmers (@SeanSimmers) July 23, 2017
These same areas will likely see another several hour period of steady to heavy rain as we head into the overnight hours. Below is a look at our future radar valid 2:00 AM: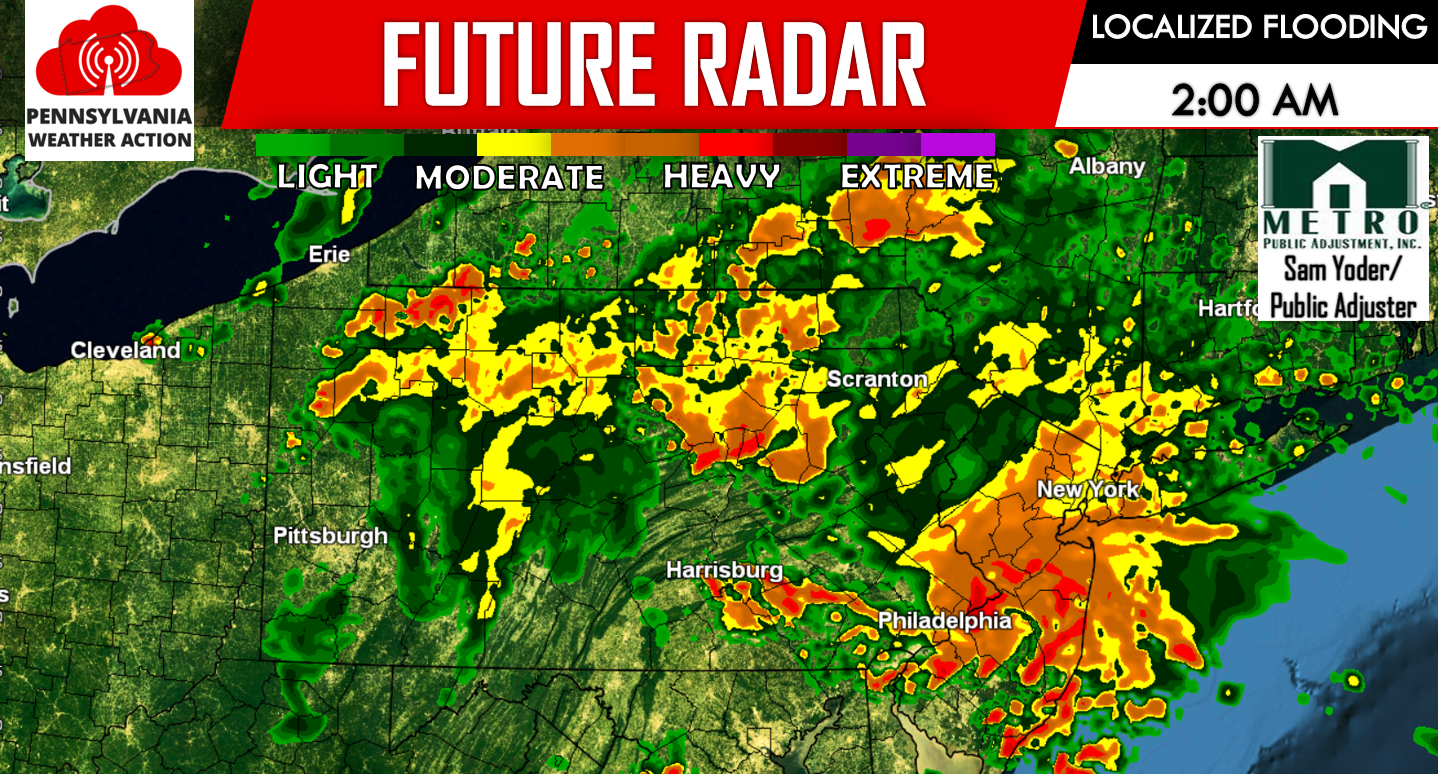 BELOW IS A MAP DISPLAYING WHICH AREAS WE HAVE THE MOST CONCERNED FOR LOCALIZED SERIOUS FLOODING: 
Again this is a LOCALIZED threat. Not everyone shaded in the green will see serious flooding. However, the locations that received well over a few inches of rainfall this evening, will once again experience significant flooding as another 1 to 2 inches of rainfall is possible during the overnight hours.
Stay tuned to our Facebook page for the latest>>>PA Weather Action on Facebook!
Be sure to share this article with your family and friends below to warm them about the flooding by using our icons below, stay safe!