After a very active severe weather day this past Sunday, the action looks to start up again towards the end of this week. A strong warm front will move through what is currently modeled to be a very unstable atmosphere Thursday afternoon and evening. Dynamics look to be conducive for the development of strong to severe storms, including supercells. While we will have the typical damaging wind risk, the threat of large hail and isolated tornadoes is also there based on latest data.
Currently the Storm Prediction Center has the entire state under a slight risk, however we think they may upgrade a portion of the state to an enhanced risk in future updates. We have introduced our Prime Target Forecast, which basically designates the area we predict will see the most severe thunderstorm activity that day.
PRIME TARGET FORECAST
This area is at greatest risk due to timing and atmospheric conditions in the region. Any isolated tornadoes are currently expected to occur somewhere in this contour. Just keep an eye on the latest radar and alerts for your area, and take necessary precautions if severe weather is imminent. You can do both with our free app, we've got you covered! >>> PA Weather APP Link
TIMING FORECAST
Keep in mind we are still two days out, and approximate timing especially for your local area may change between now and then. Here is the latest data we have available.
3:00 PM Thursday: Thunderstorms will develop in northern and western PA and strengthen as they move east-southeast in the late afternoon.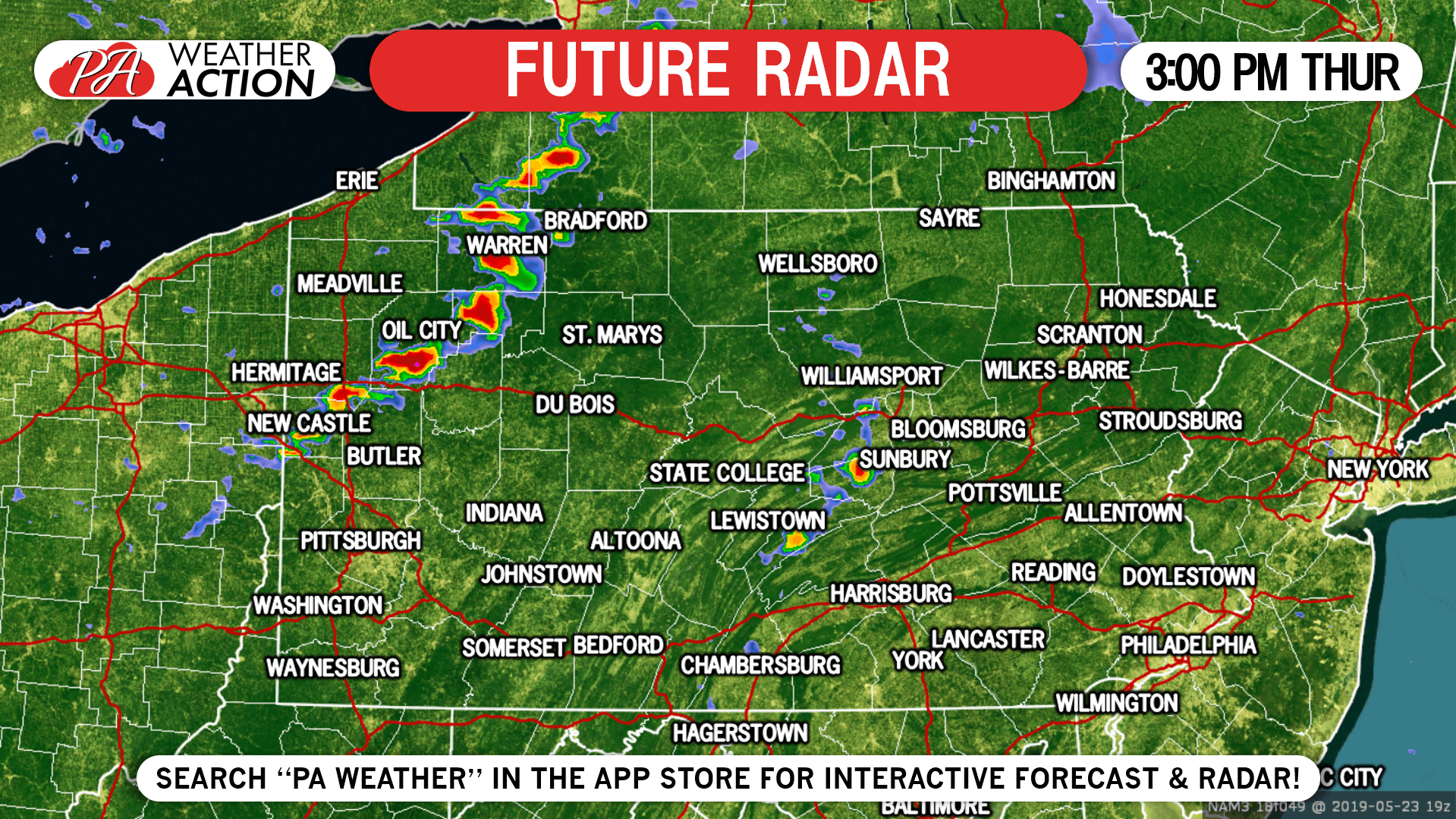 5:00 PM Thursday:
Strong to severe thunderstorms will move into the central PA mountains. At this point, many cells will reach their mature stage.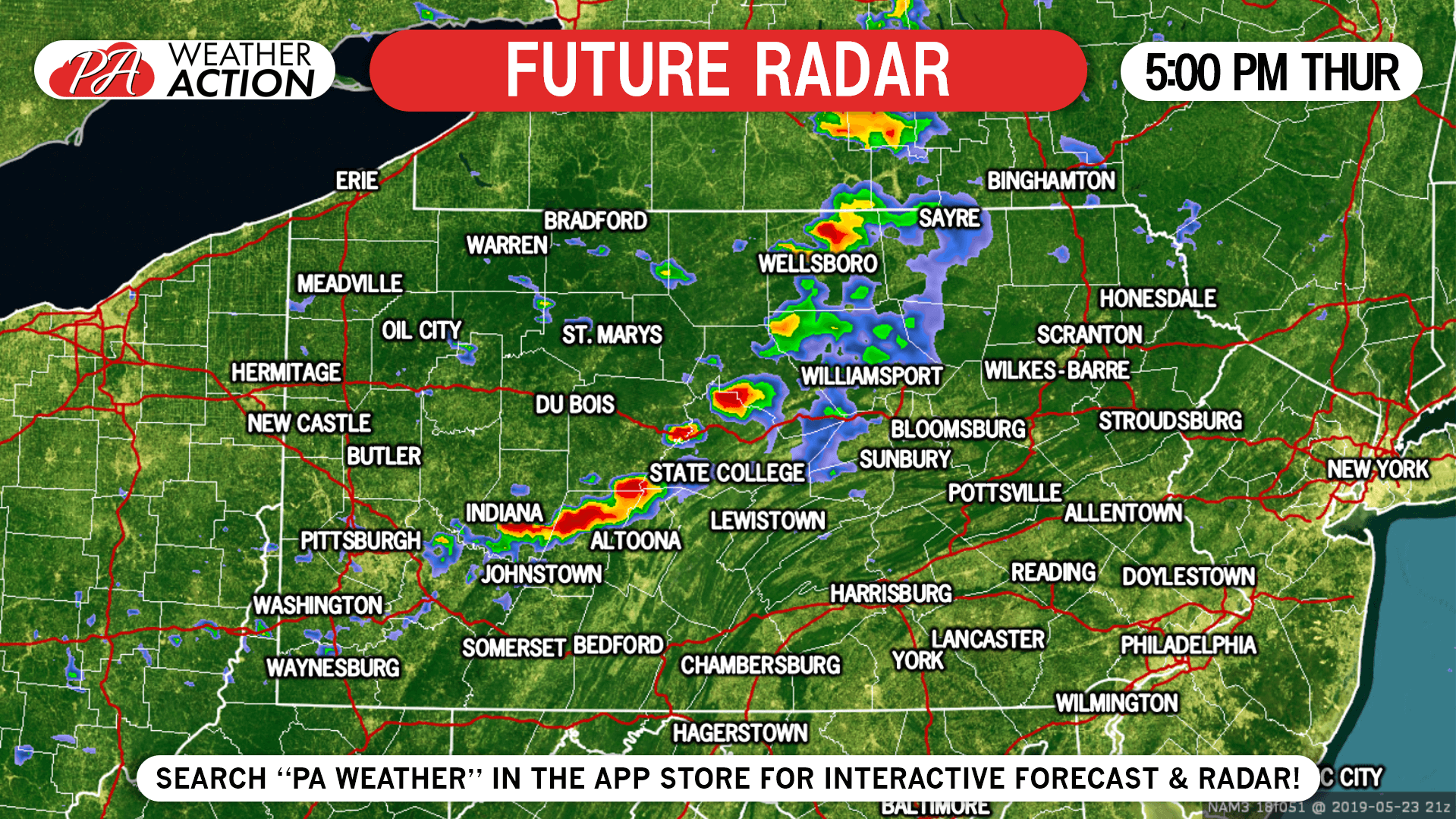 7:00 PM Thursday: A very unstable atmosphere will allow many cells to maintain strength as they move east-southeast into the Susquehanna Valley and Poconos.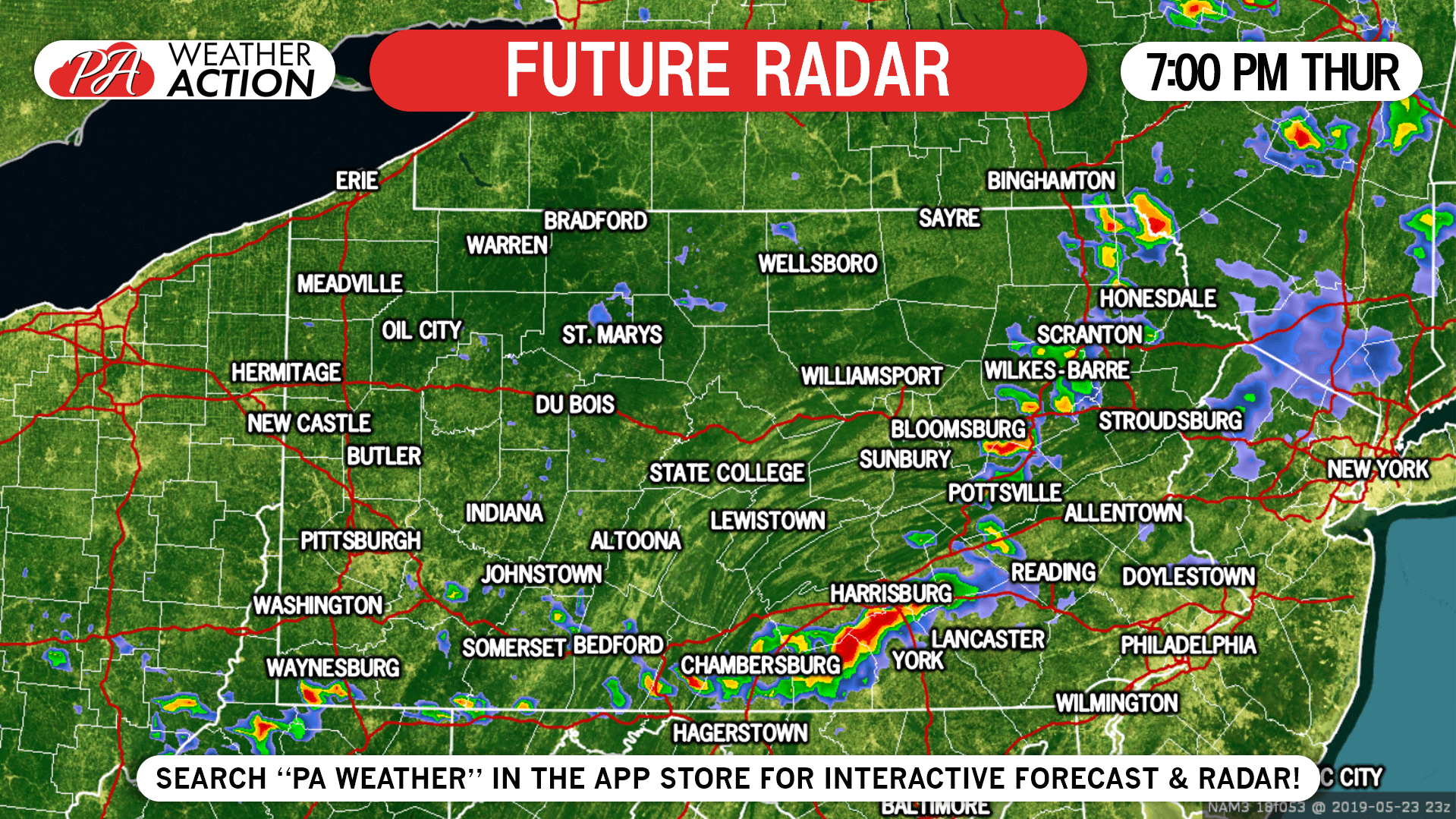 Parts of the line may remain strong or severe as it moves into southeast PA around sunset.
SPC SEVERE THUNDERSTORM OUTLOOK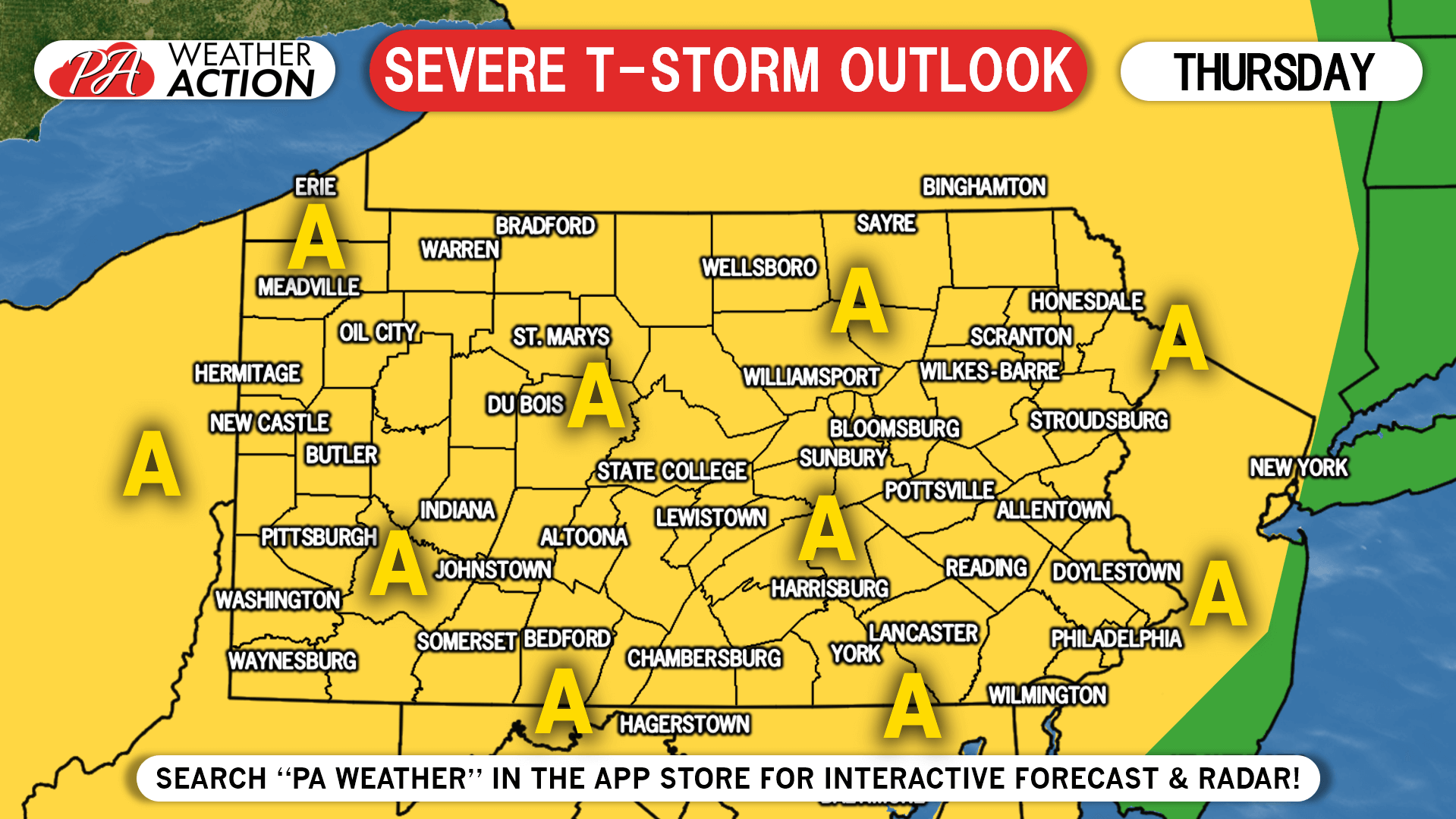 Area A: Scattered severe thunderstorms possible, with the threat of damaging winds, large hail, and isolated tornadoes.
We will have another update Wednesday evening with new information. You can always check your local radar, alerts, and hourly forecast with our free app! Just tap the banner below!